Enjoying the big capital while cars are not allowed
Most big cities in South America have a great initiative where, on Sundays, they close some of the biggest streets to traffic, and all kind of non-motorised users like cyclists, walkers, skaters and others can enjoy the city without the risk of being run down.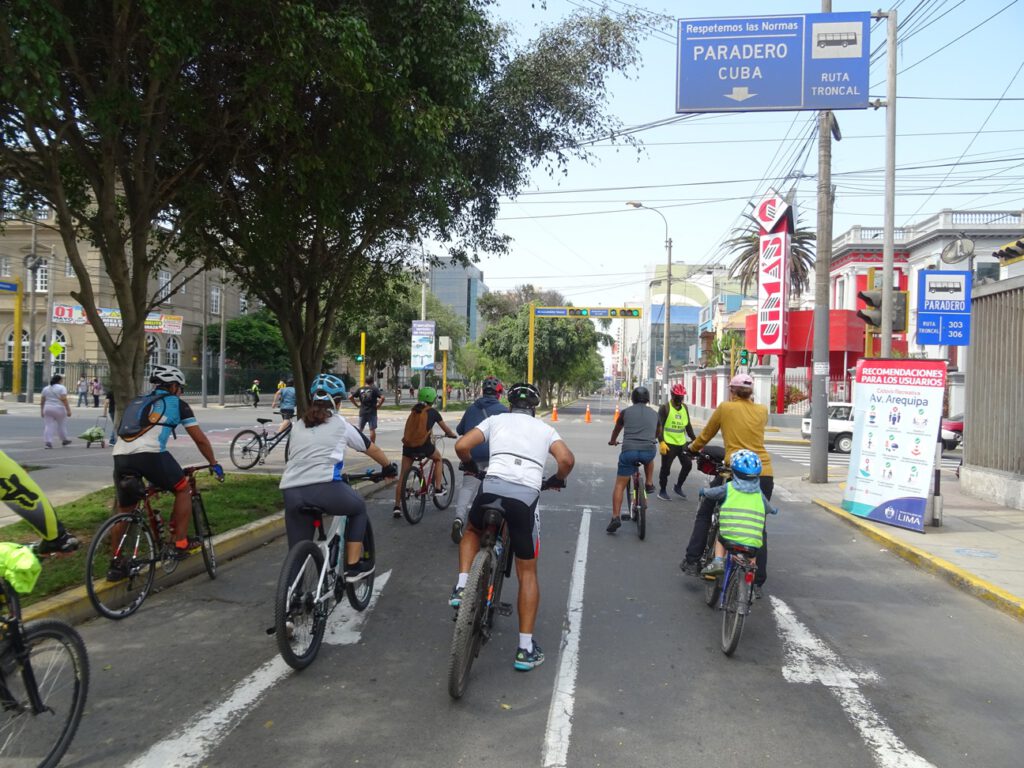 Since we arrived in Lima on a Saturday, we were quick to avail of this possibility to visit the city on our own bikes!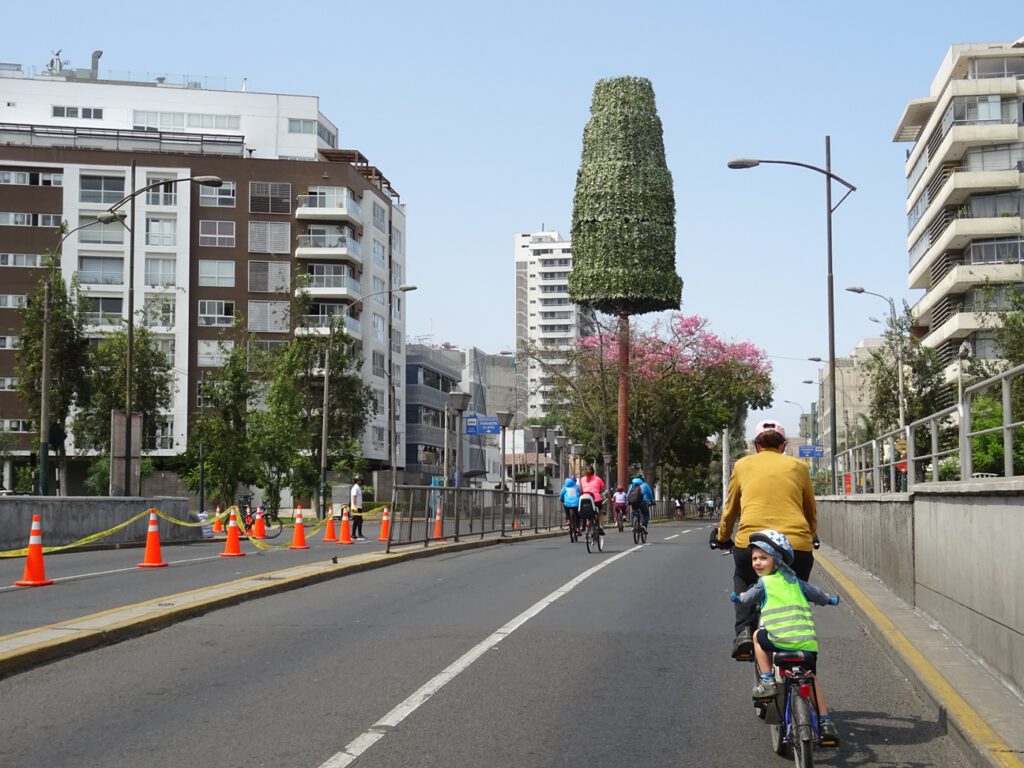 In the case of Lima, the main road to be closed is Avenida Arequipa, which was very convenient for us as we could join it barely 500 meters from our apartment, and it would take us all the way to Miraflores where we can connect to the cyclelane parallel to the coast.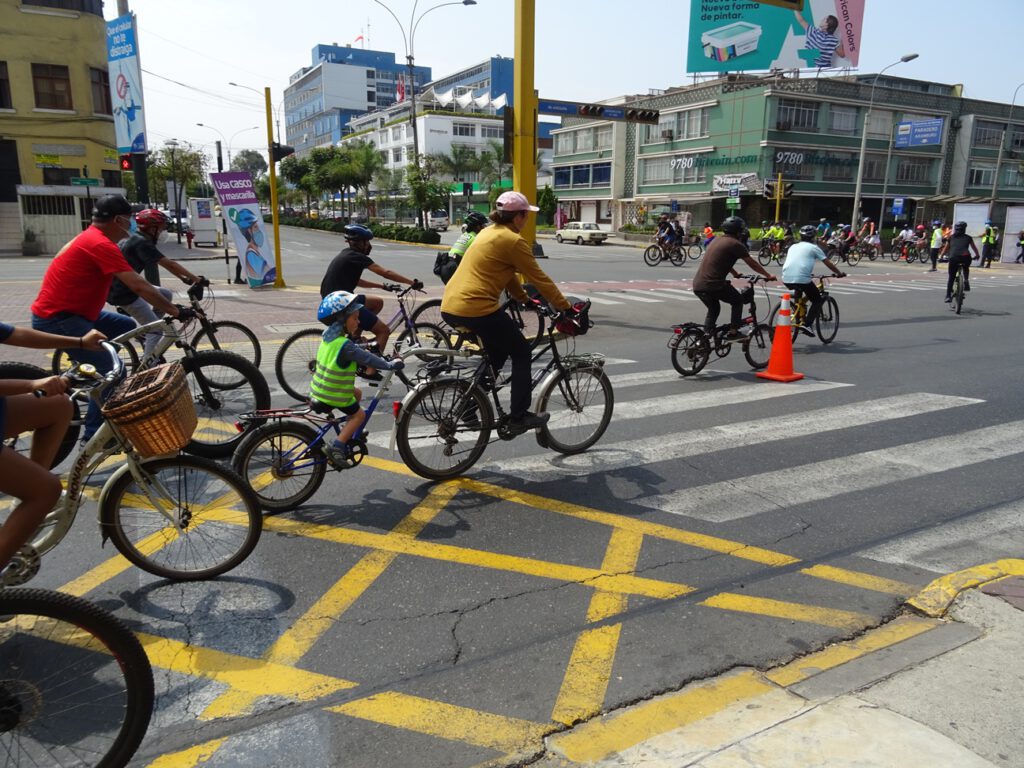 The experience was great, and both us and the kids enjoyed it greatly.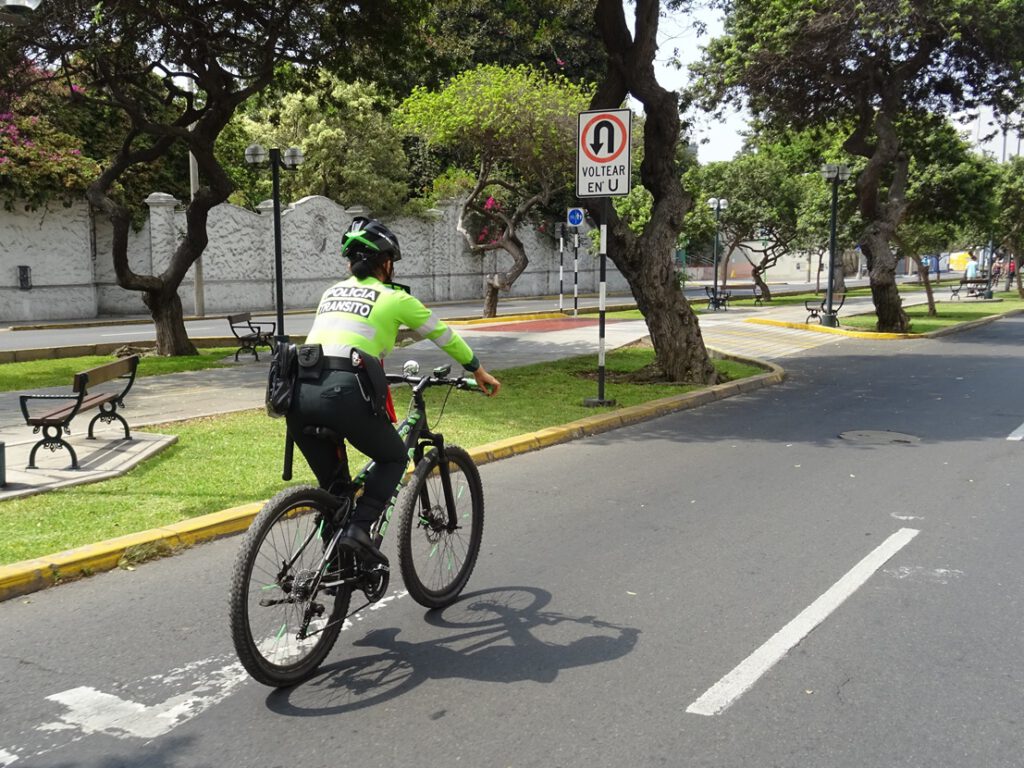 There are many points where volunteers control the intersections, other areas where you can get your bike checked for mechanical issues, some bike shops have stalls selling accessories,…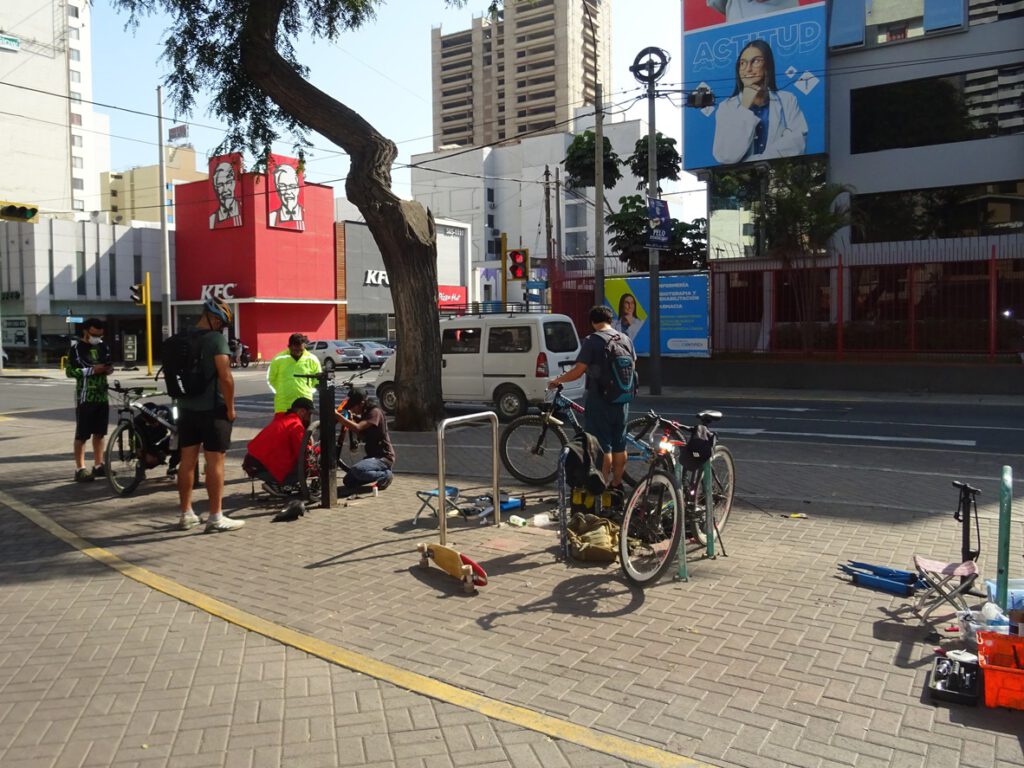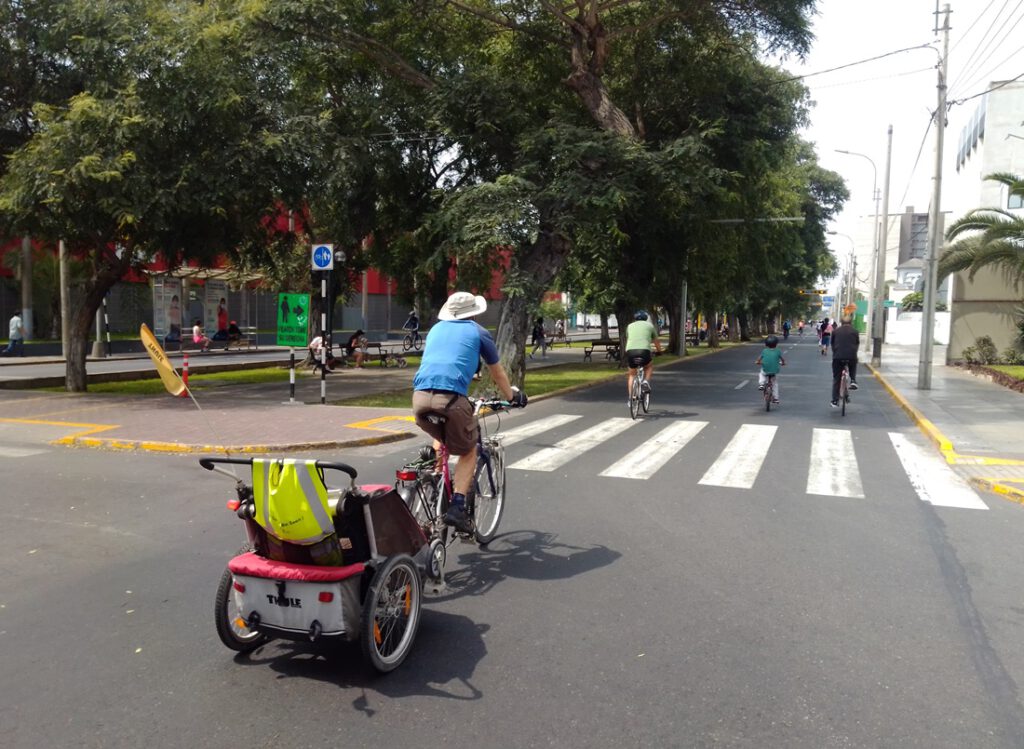 At the end of the ride we took a break next to a playground so the kids could play, and then we joined the cycle lane along the cliffs next to the coast.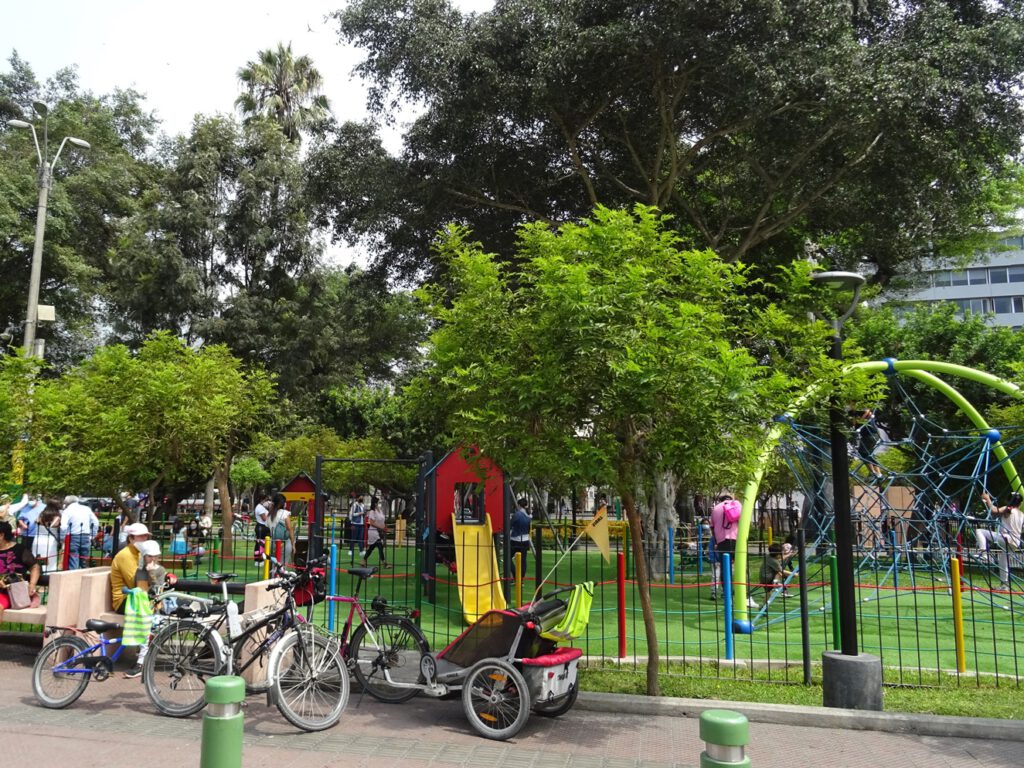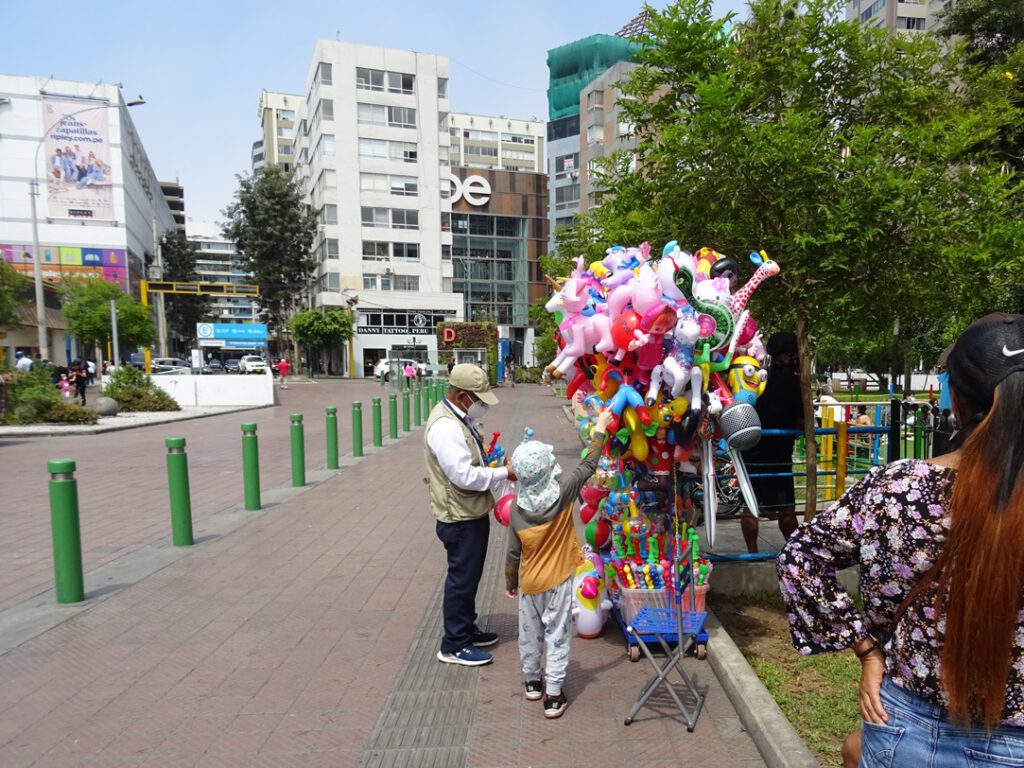 It is a bit narrow, but most people are careful and cycle slowly.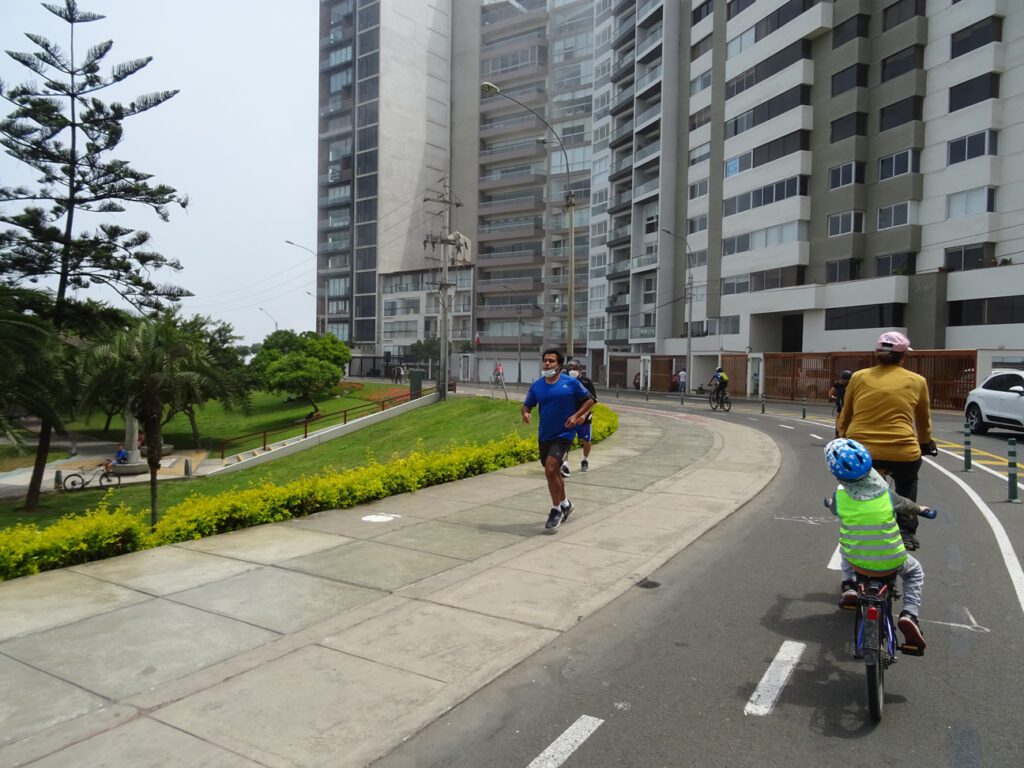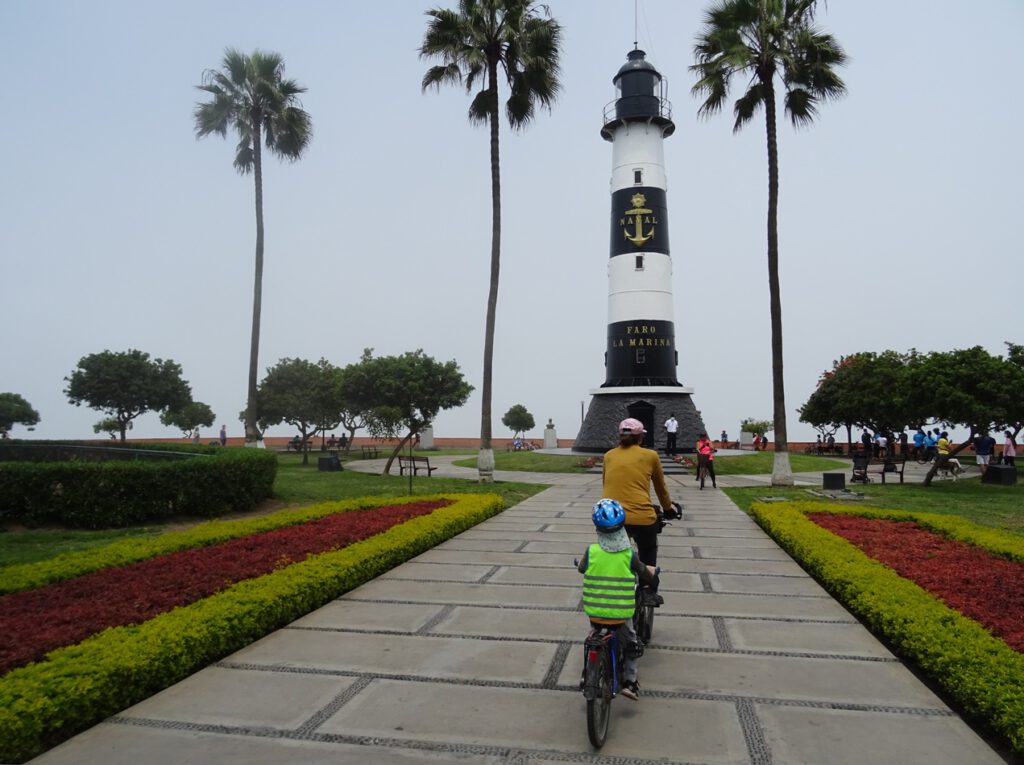 It's hard to see the coastline as the famous Lima fog was there to block the view, but we still got occasional glimpses of the beach below and how big the city is.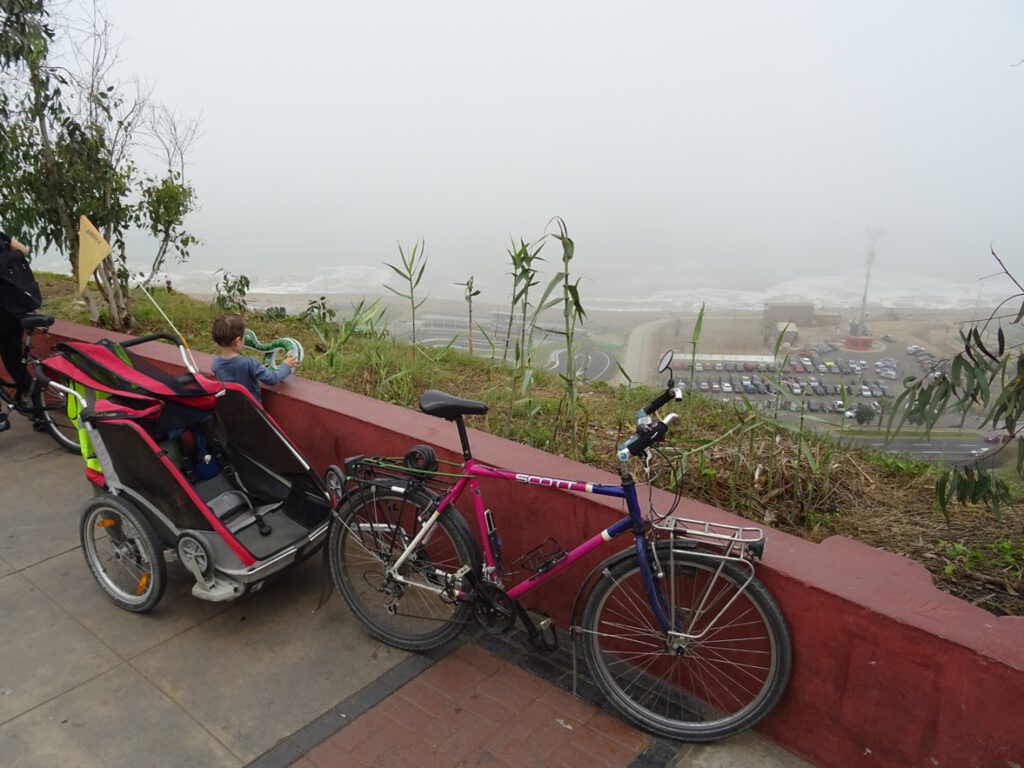 After another break in yet another playground, we tried to get lunch in a restaurant Susanne saw in our travel guide. However, upon arriving we saw a long queue, and also the restaurant was way more expensive than our regular budget, so we went instead to a nearby pasta place where we ate very well and the juices were excellent.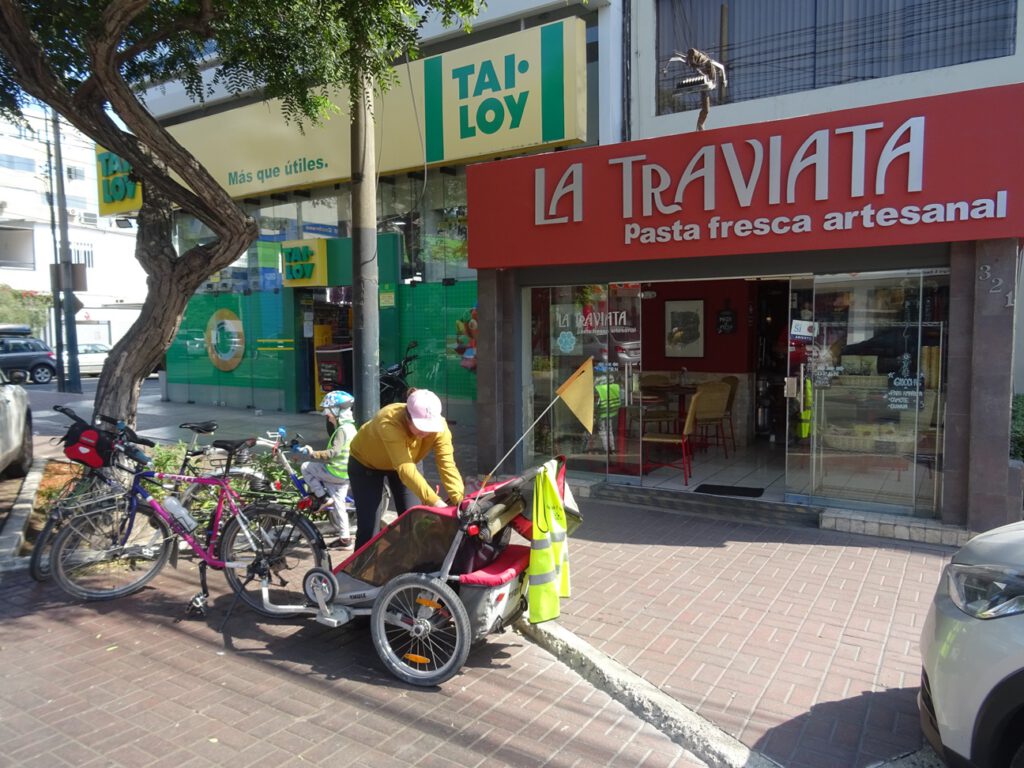 Back to the historic centre along the Av. Arequipa cyclelane (by this time the Ciclovia was over and the streets were open to the traffic), we stopped at the Circuito Magico del Agua, which is a park full of fountains with different water and light effects.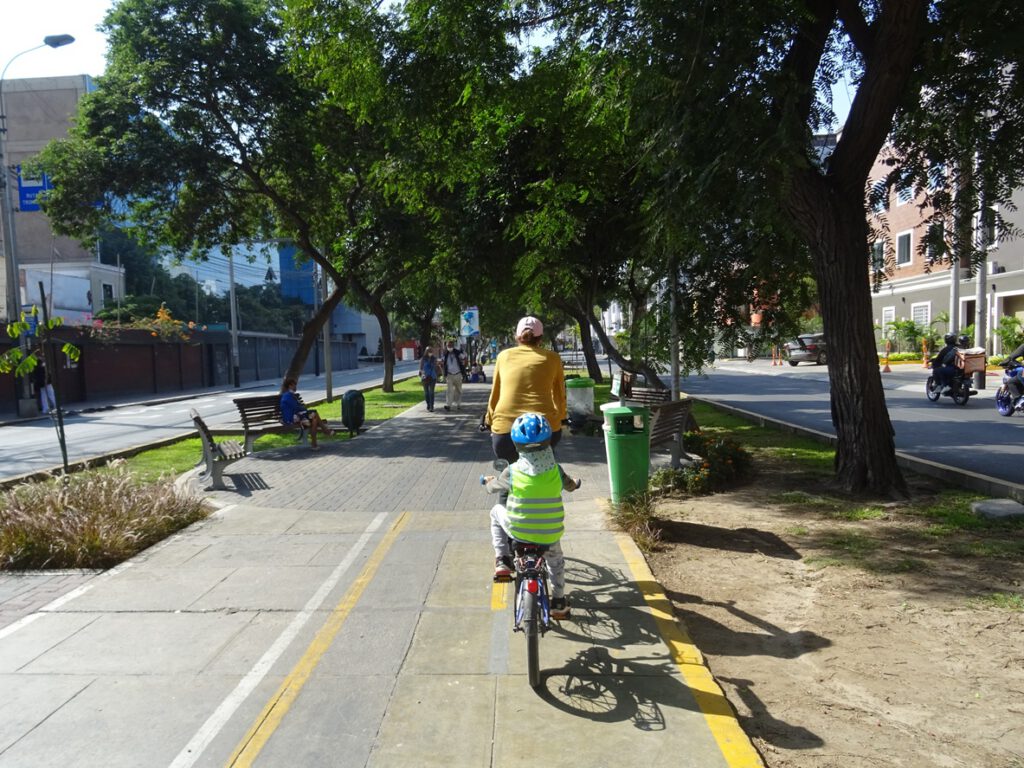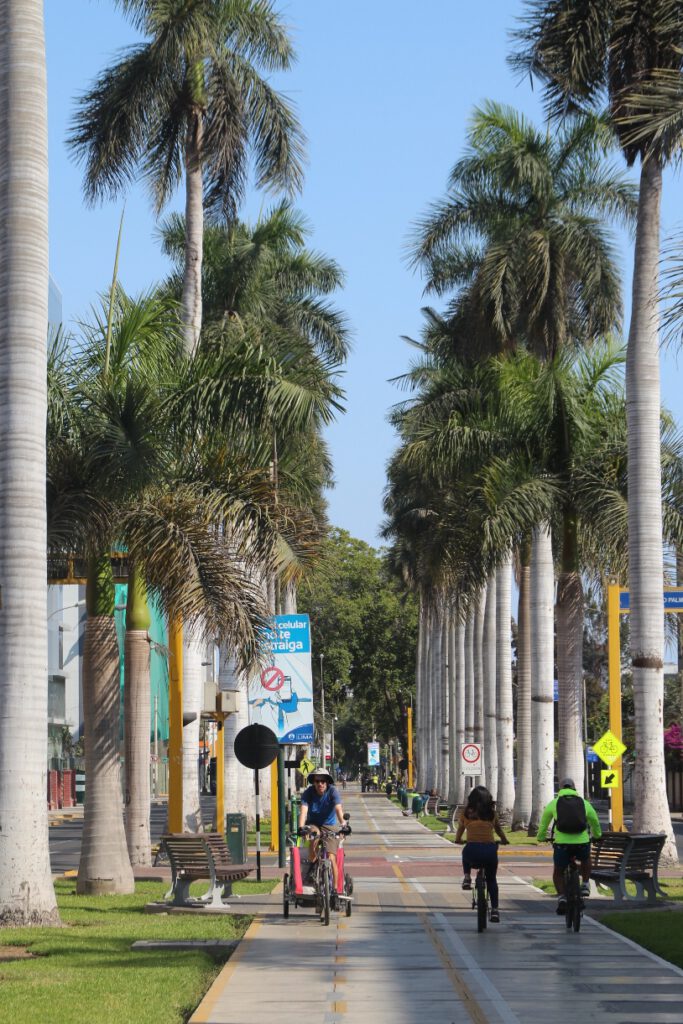 The kids loved it, but we decided not to stay until dark, when the light effects start, because the kids were getting tired and the park was getting busier.