Into the second biggest city in La Rioja
Today there was another 75 km of emptiness until the next town, so we decided, against our routine, to start as early as possible to cycle all in one day.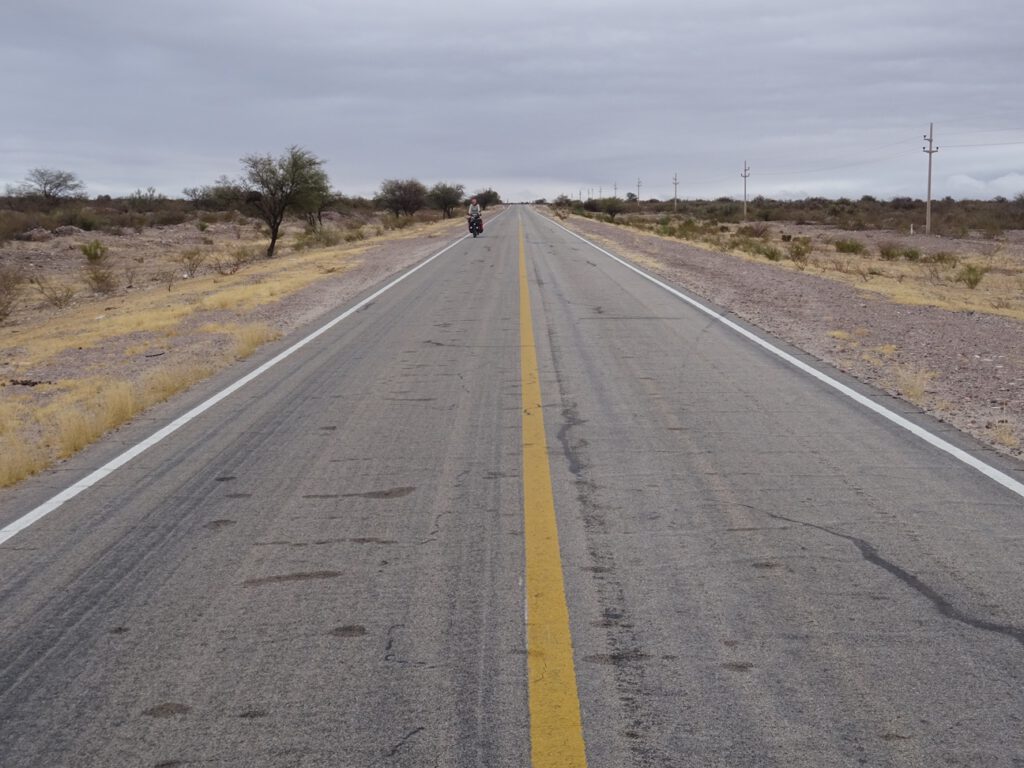 When we left the day was overcast and cold, but at least there was no wind, which was another benefit of starting early. Usually, the wind is stronger after midday. The first half of the route was uneventful, on flat or rolling hills, until our early lunch break.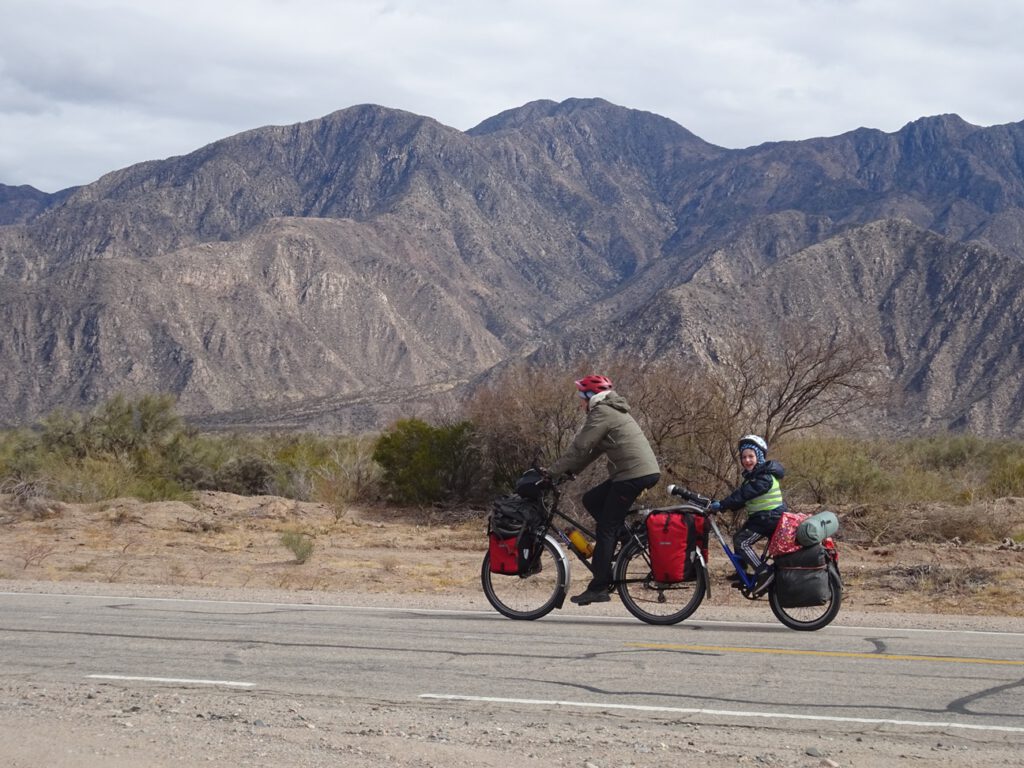 After that we had a 300 mts climb until the diversion to Famatina, then a downhill, and then another last climb into Chilecito, our destination. The first climb was not particularly steep, but it was relentless and the weather was cold, so we started to struggle a bit. Once on the top, we put clothes on and tried to make for the lost time with a quick downhill. The traffic was getting heavier as we got closer to Chilecito.
In the last climb, my strength abandoned me. I was pulling both kids, as it was a bit too cold for them, and I guess I had not eaten enough, or not often enough. So I really struggled the last 5 km to make it to Chilecito. Susanne was waiting at the entrance, and in a traffic light a woman was selling bread, churros, and other sweet delicacies, so she made a huge business with us, hungry cyclists.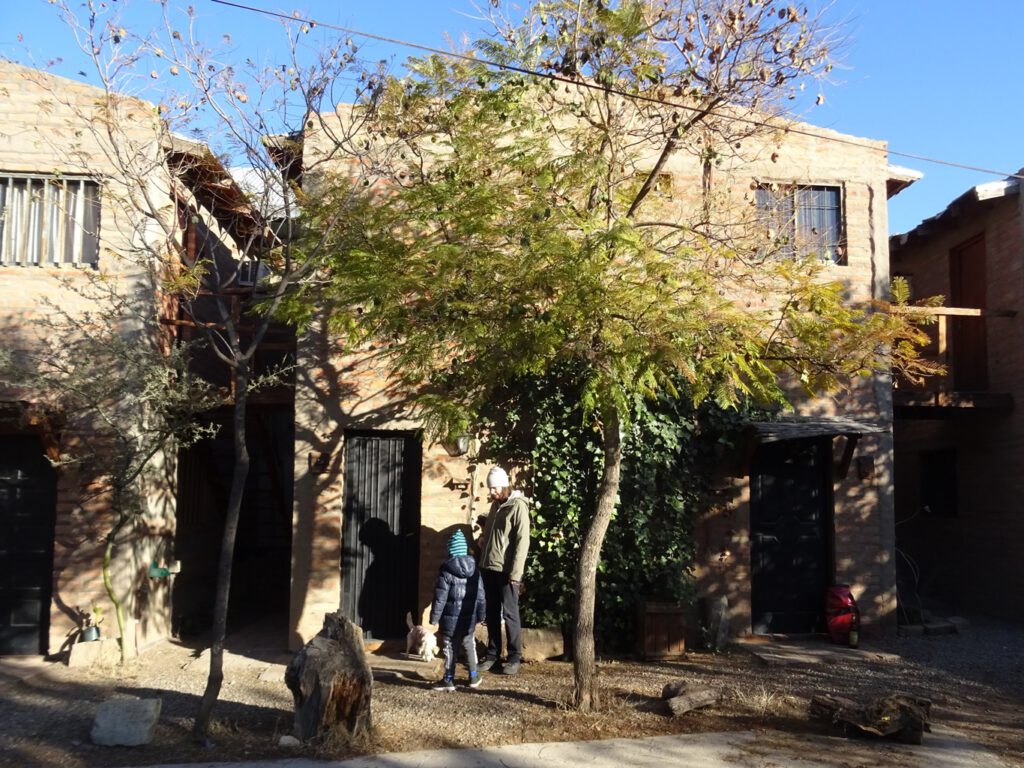 We had been told about a famous camping for travelers in the city. But the family in Andolucas also told us the owner was not that friendly to kids in his property, and since the camping was slightly outside, and it was quite cold, we decided to look for roofed accommodation, which we found at a decent price.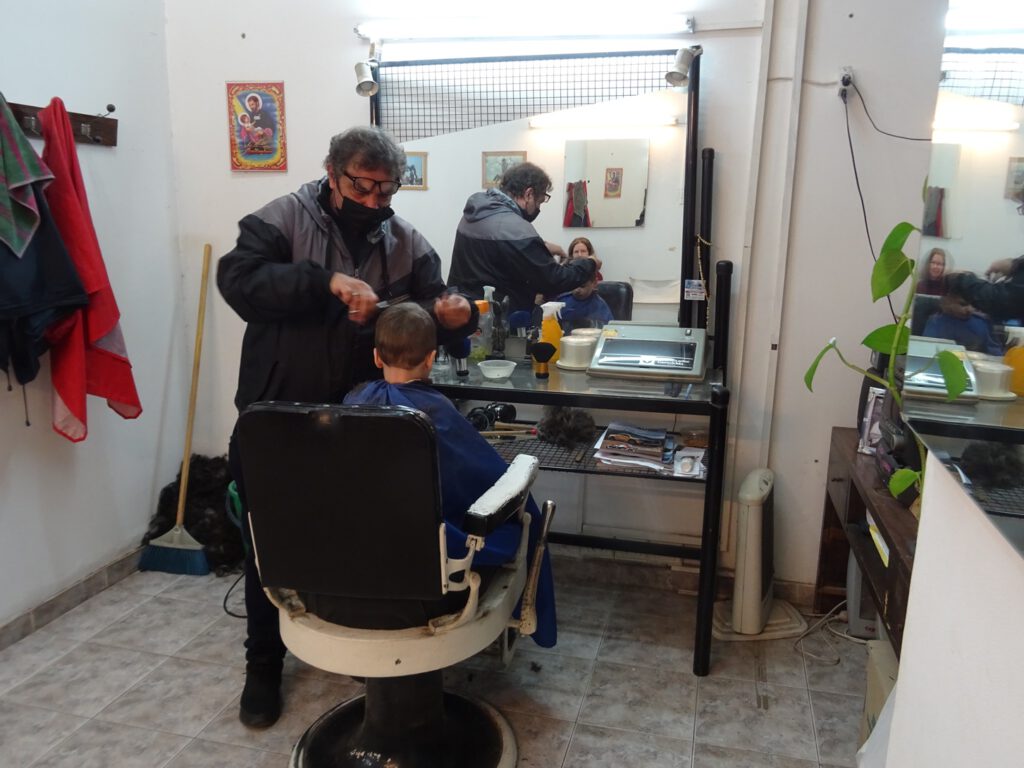 We stayed a couple of days in Chilecito to rest, let the bad weather pass, and do some errands like long overdue haircuts.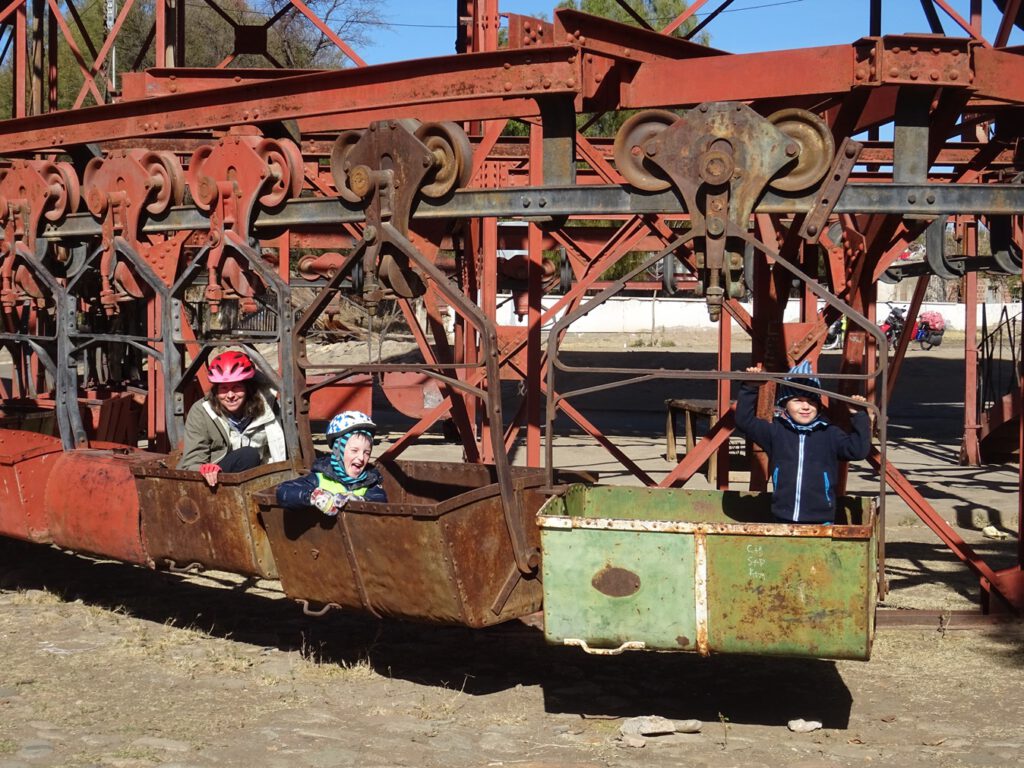 Chilecito is famous because they have the highest cable car in the world, used to bring the mineral from high up the mountains down to the town, where it would be shipped by train to Buenos Aires and from there to the world.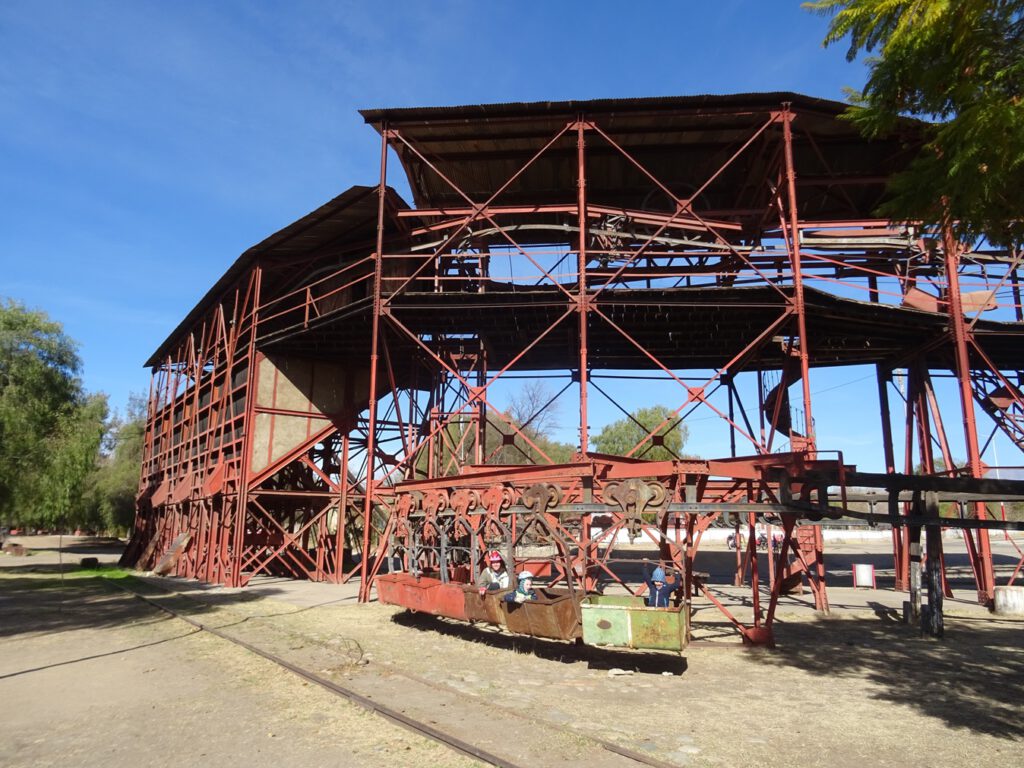 It is called La Mejicana, and was abandoned when the first world war started. Another highlight is the Famatina, a huge mountain overseeing the town, and provider of most of its water.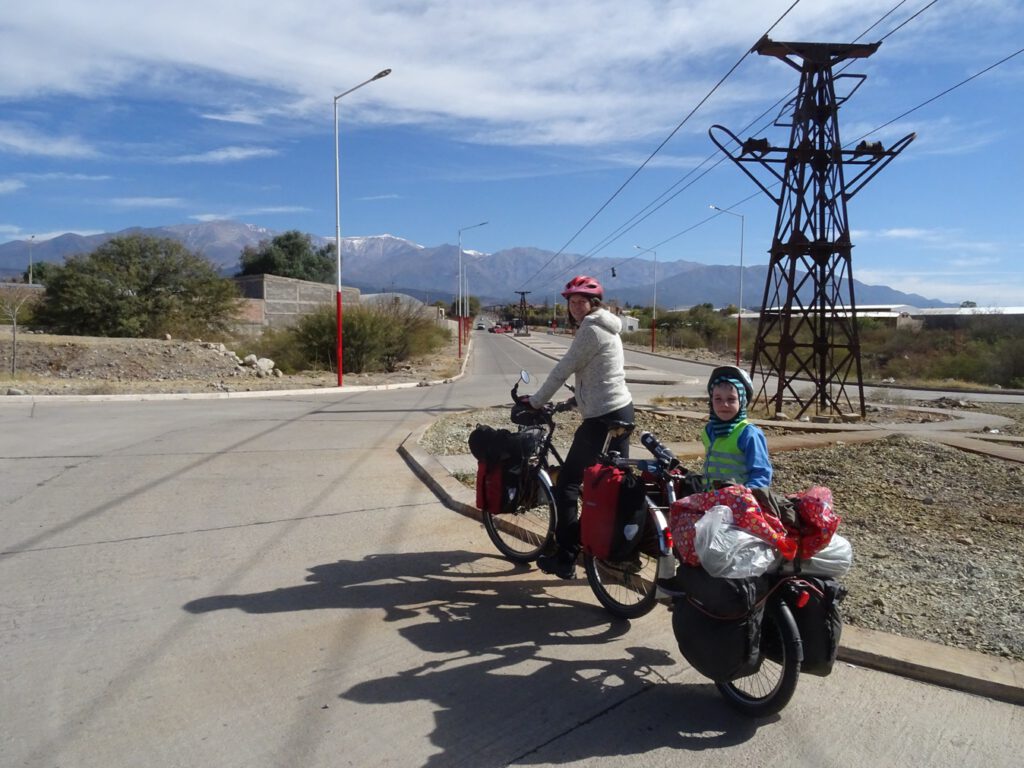 Remember you can receive notifications by email every time there is a new post just by subscribing on the box in the sidebar (or below if reading on a portable device). We have also created an Instagram account at @utilitariancycling