We finally arrive to Bolivia!
Our last kilometers in Peru are again mostly flat. Just about 30 km to the border in Yungayo, and then another 10 on Bolivian soil to Copacabana, the main city on this side of the lake.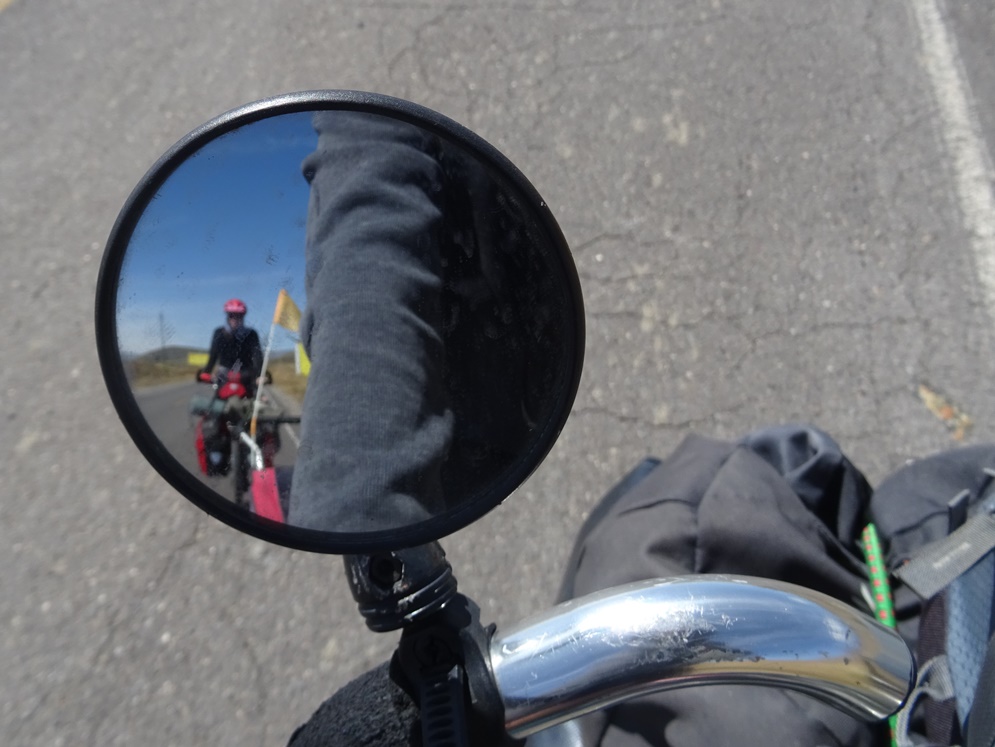 The first part is on the main road to Desaguadero, the main border pass, so the traffic is slightly heavier, but once we turned towards Yungayo, things got much quieter.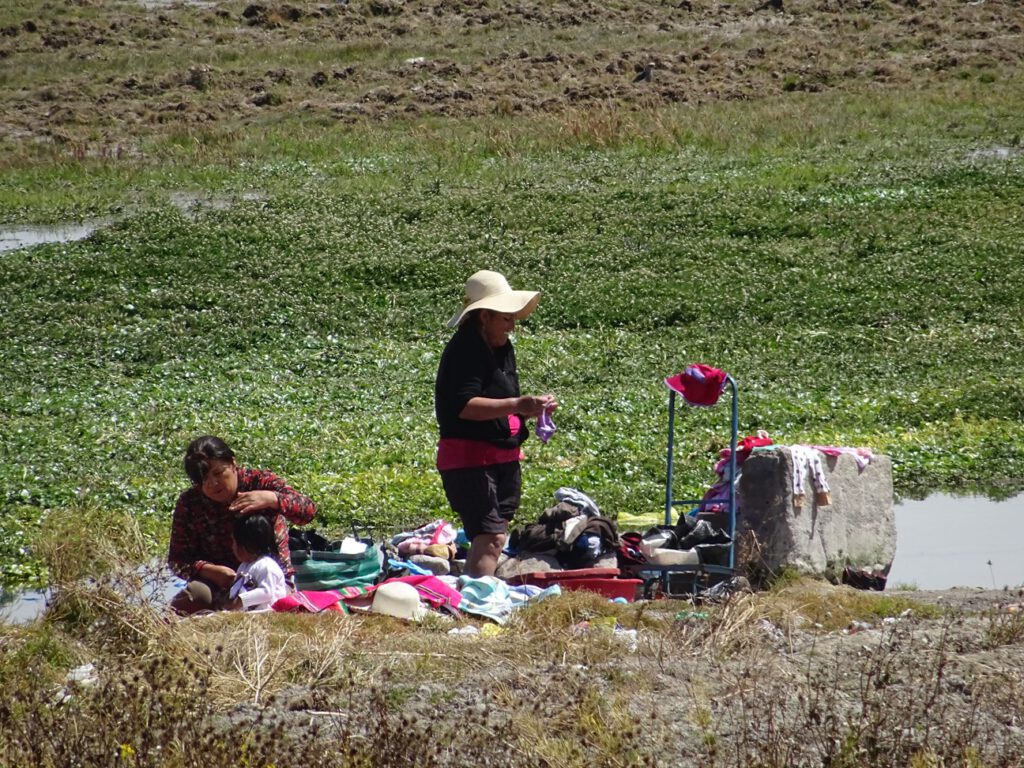 The road also stopped being flat, as we were getting closer again to the lake's shore so it got slightly ondulating, which was hard work at 3800 mts.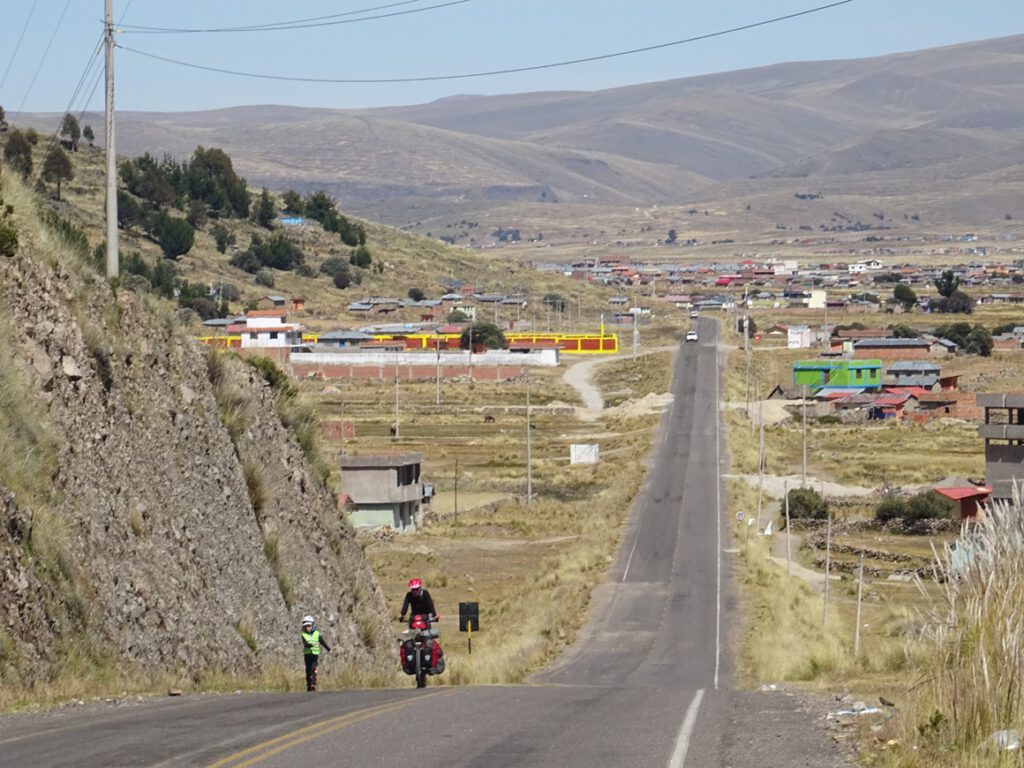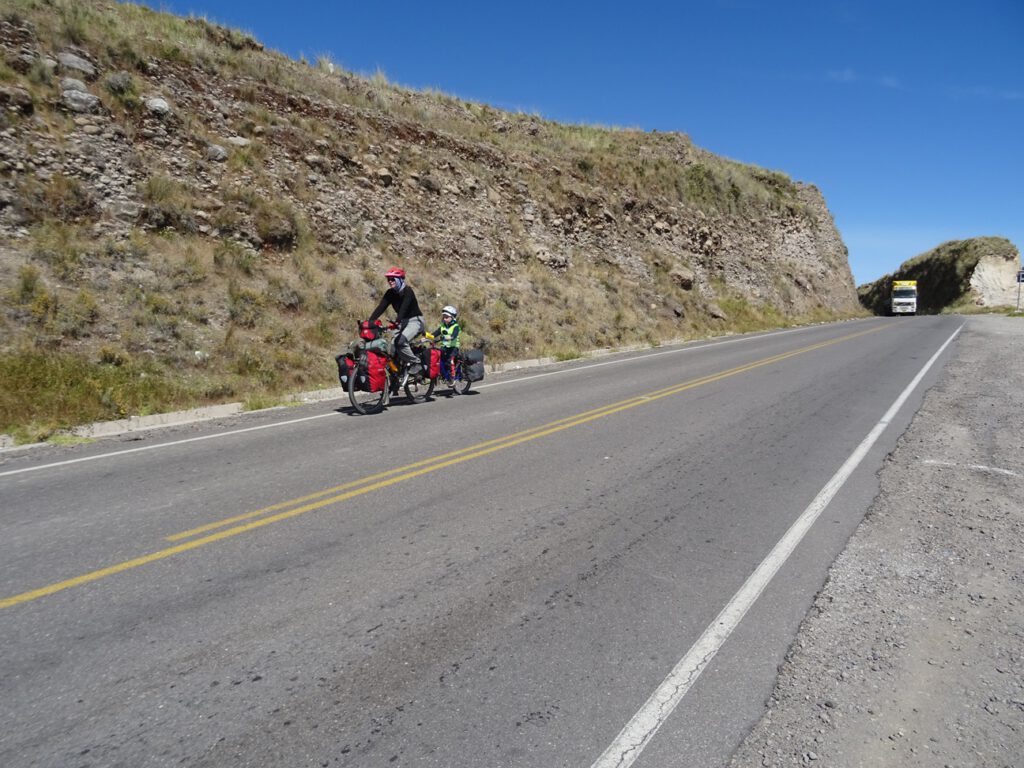 When we were arriving at the border, we were surprised by live music and loads of people. Apparently the people from both sides of the border, Yungayo and Kasani, were requesting a binational Aymara University, and the day we arrived they were enacting their request with a big party, mostly with music and parades by the kids from all the nearby schools, all in their best uniforms while the proud parents watched.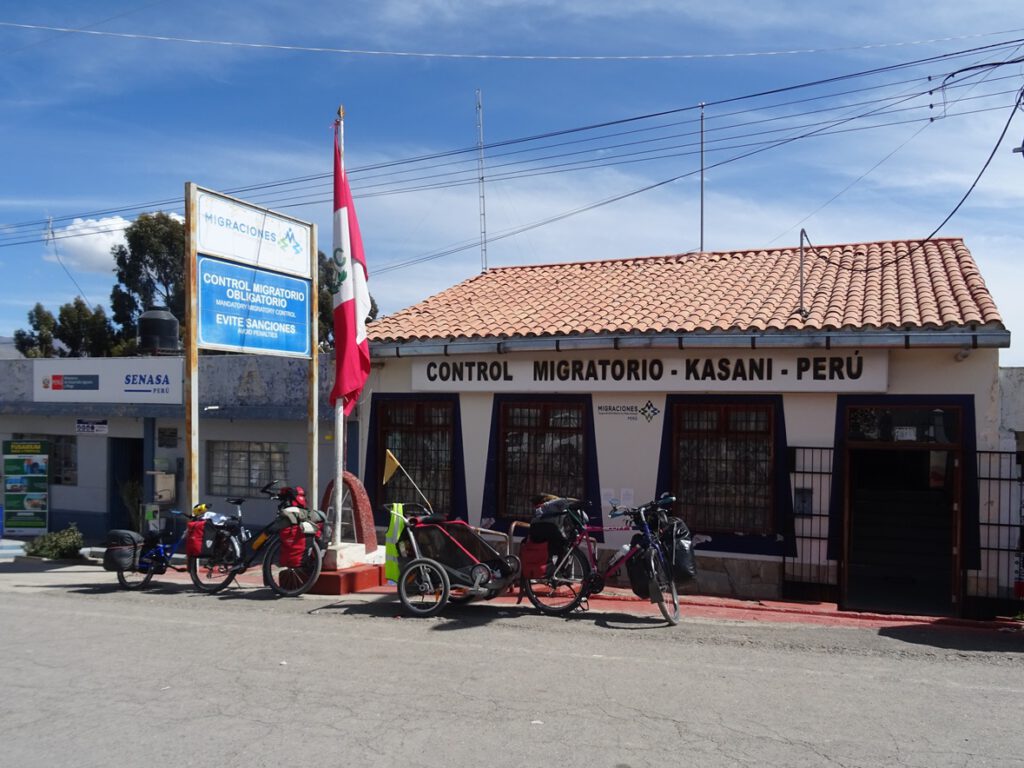 Formalities on the Peruvian side were easy. We then had to fight against the crowds to go to the other side. It felt a bit like one of those movies where Harrison Ford runs away from the bad guys by hiding in the St Patrick's parade that happens to go on exactly when he needs it.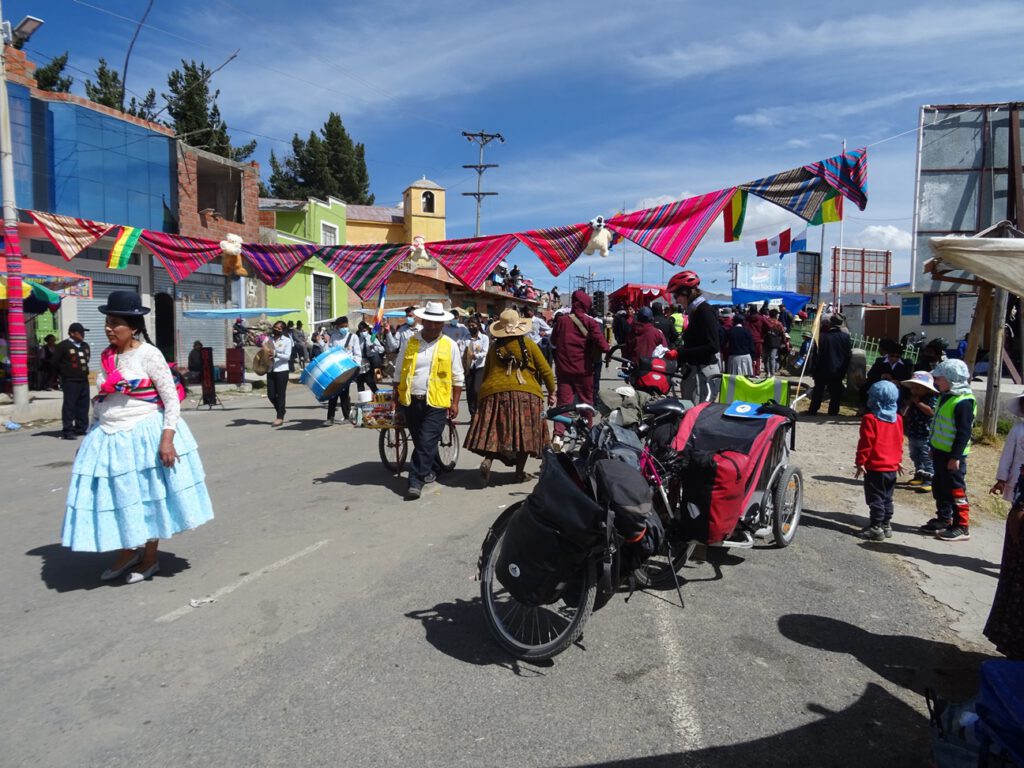 The Bolivian border was a bit more fastidious, although luckily the party mood helped to ease things a bit. They still required a lot of paperwork they will never read, but at least the copy shop in front of the border office was doing good business.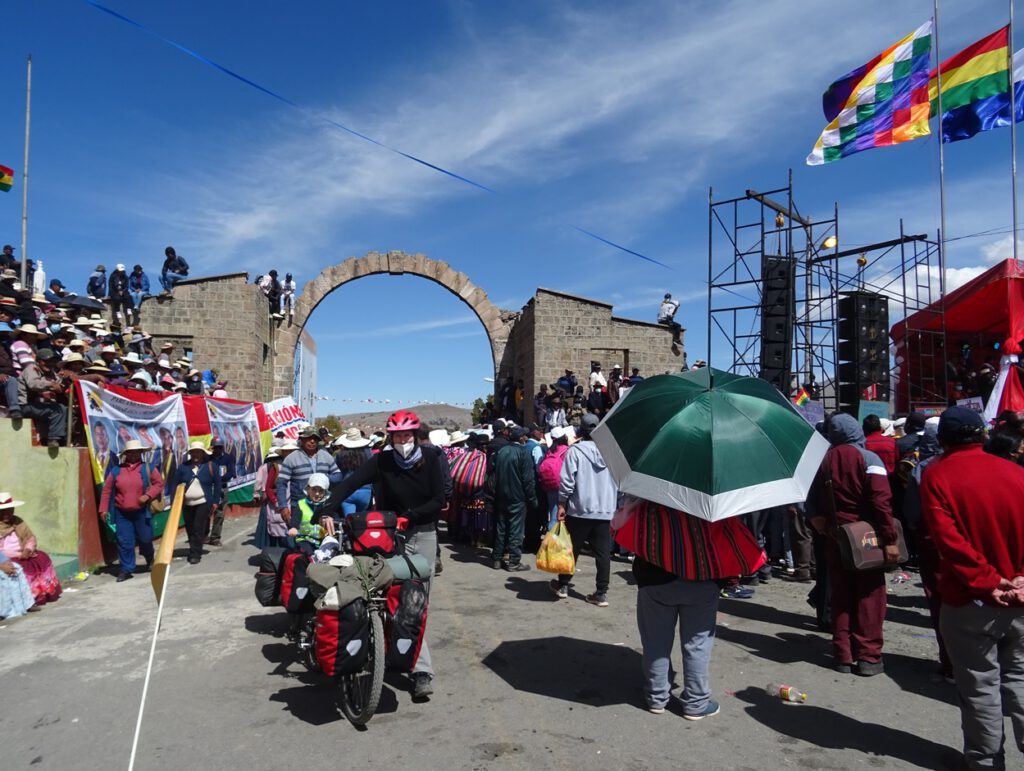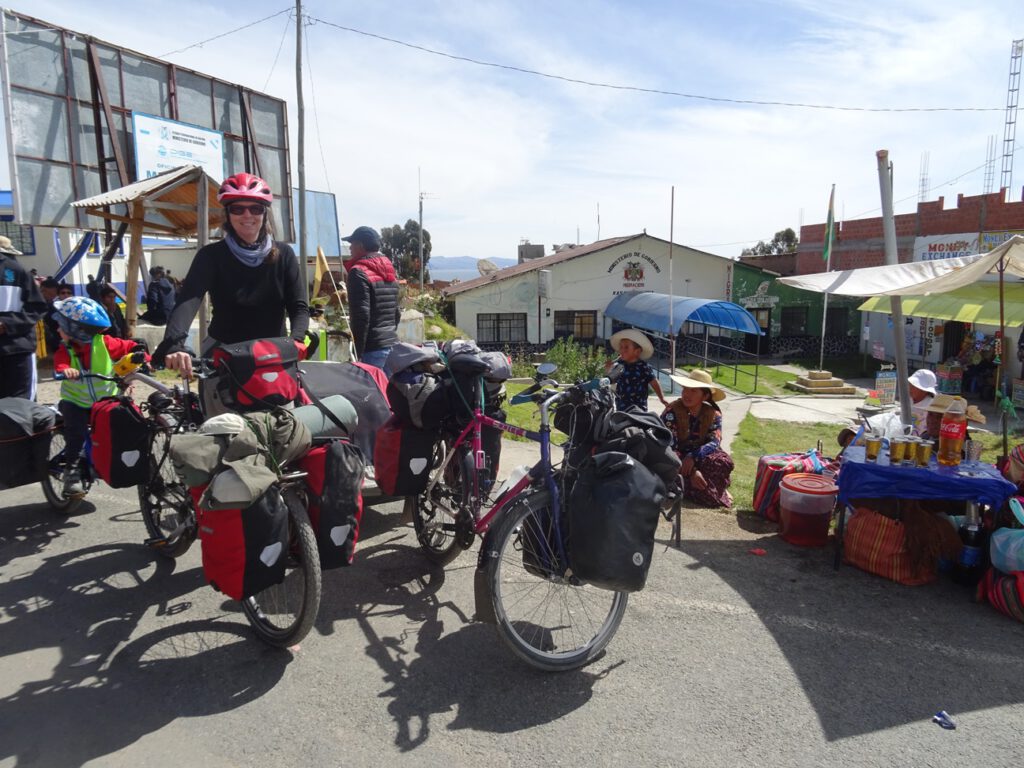 After that, we tried to leave as soon as possible while the road was nearly empty as everybody was still in the party. We quickly noticed two things, the road surface was significantly worst than in Peru, but the drivers were much more courteous and careful with us.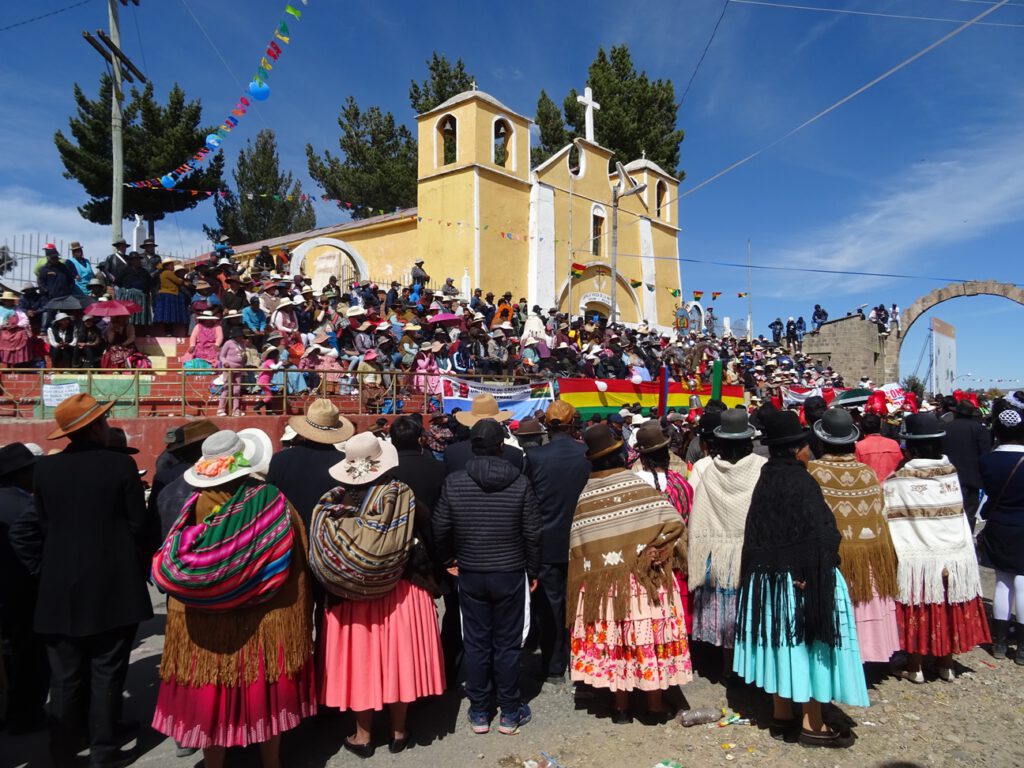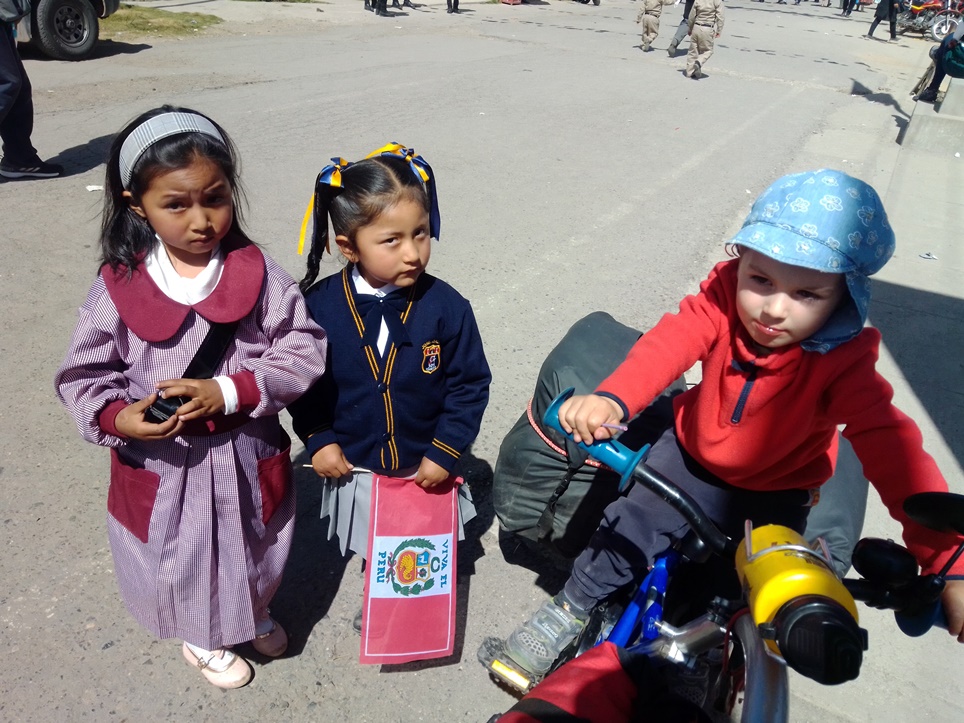 To reach Copacabana we still had a couple of climbs, specially around the seemly abandoned new airport, and then a downhill to the city. To celebrate, we decided to splurge and went to a very nice hotel, Gloria, with great views to the lake.