Still in the desert, now seeing lines and cool ruins
After Ica we got still more desert, on our way to Nasca. The road ascended slowly, then went strongly down into Rio Grande, which was a green oasis compared to the surroundings, only to climb back again to another dry plateau that would leave us in Nasca.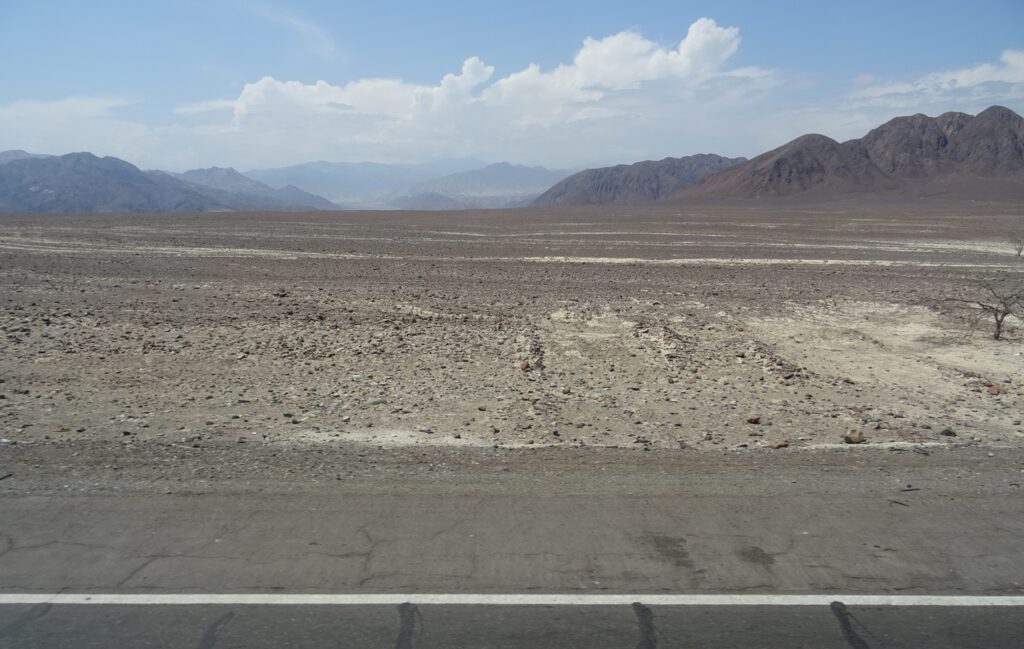 The Nasca lines are world famous even though they were only made popular barely 100 years ago. The city of Nasca itself is again another boring town surrounded by desert, but the lines have brought some welcome interest by the outside world and we met a few foreigners, although less than we expected.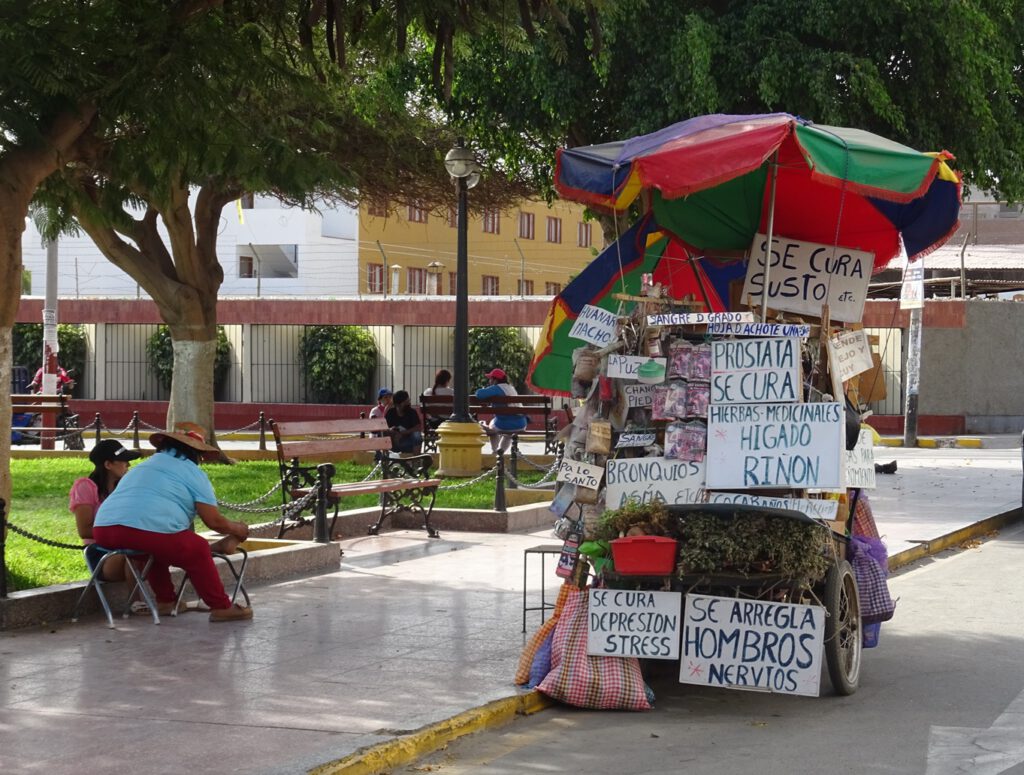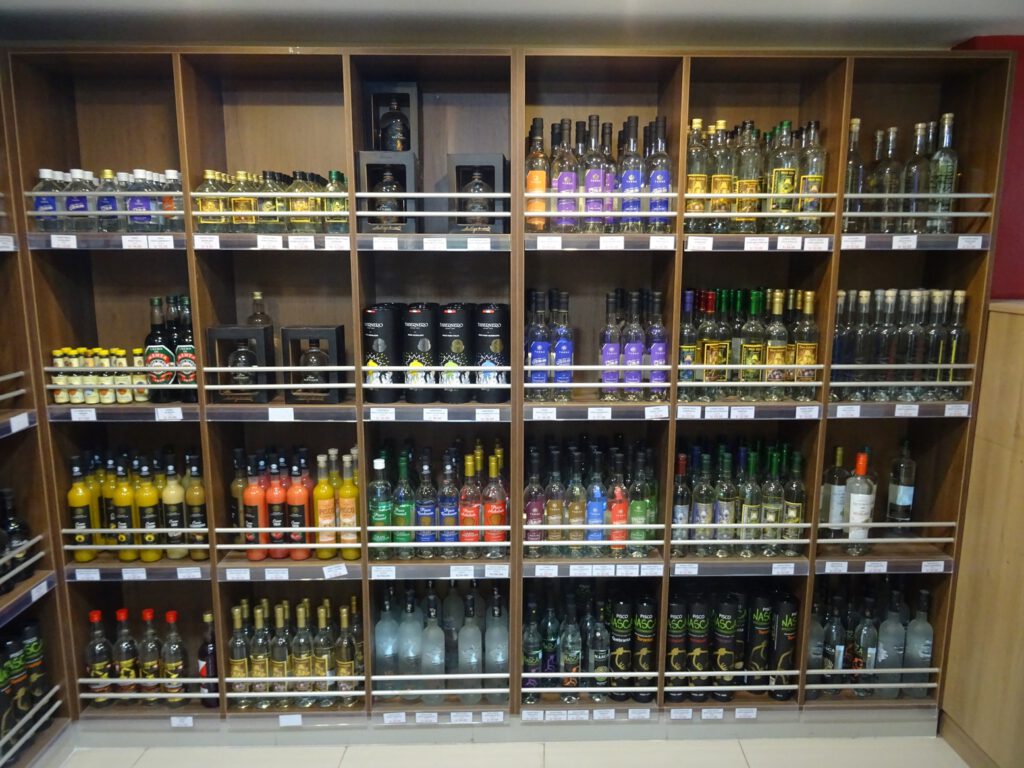 To see the lines you can take a small plane, but this is an expensive and relatively dangerous option, so we preferred to just hire a taxi and go to the two viewing points available. One is a man-made tower next to the road, and the other is a small hill nearby.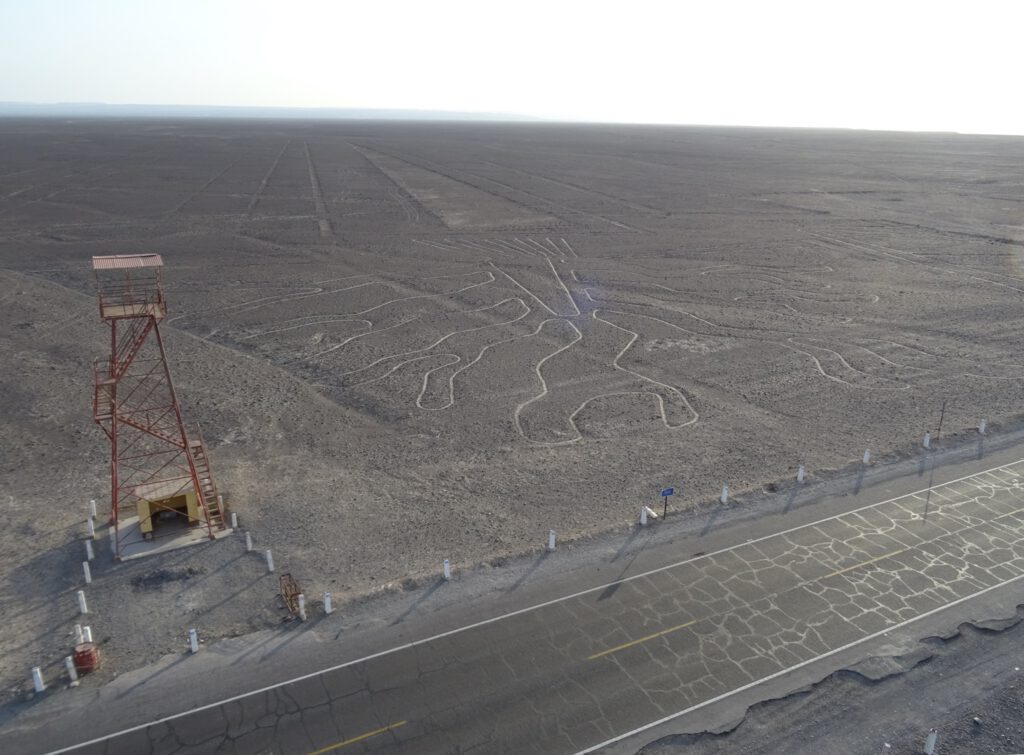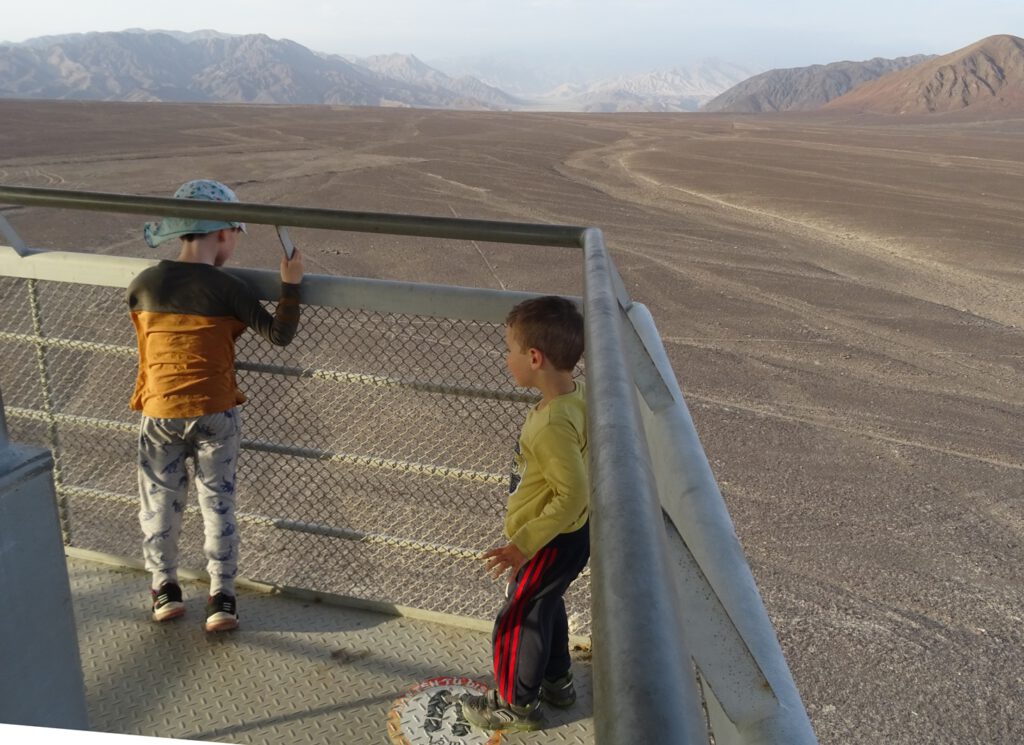 The whole journey was a bit of a waste since the viewpoint is on the same road we used when we came from Ica in the morning, so we could have actually seen them when we passed, but anyway. Also, our taxi driver, although friendly and funny, had no idea about history so he could not add any insights to what we were seeing.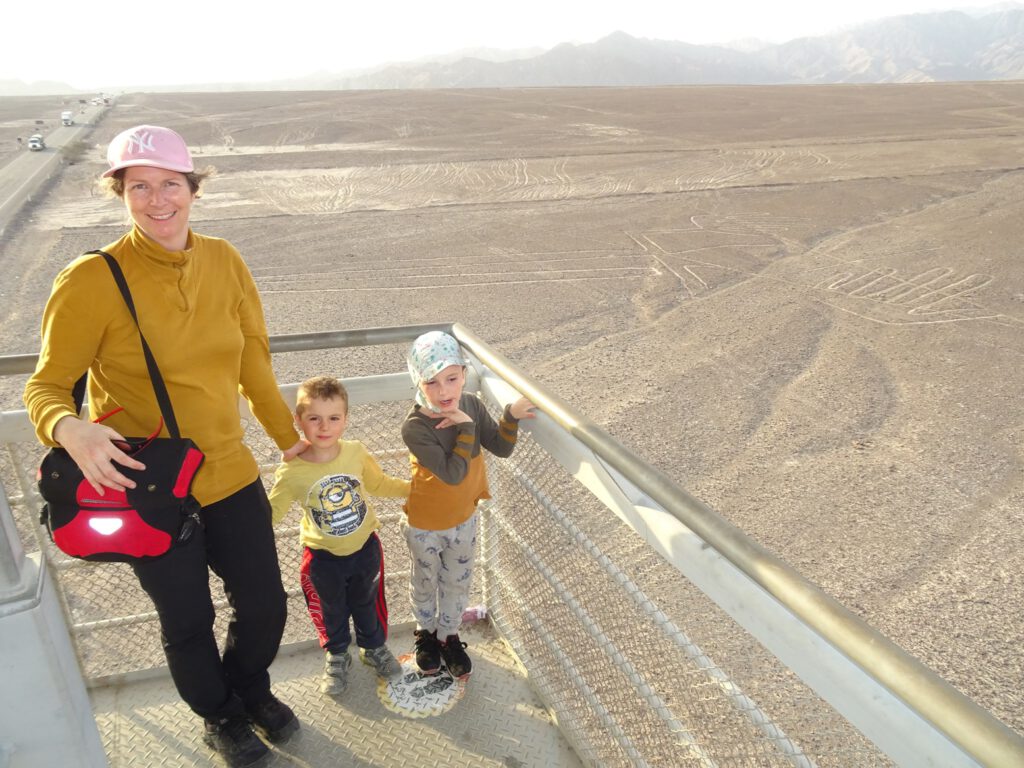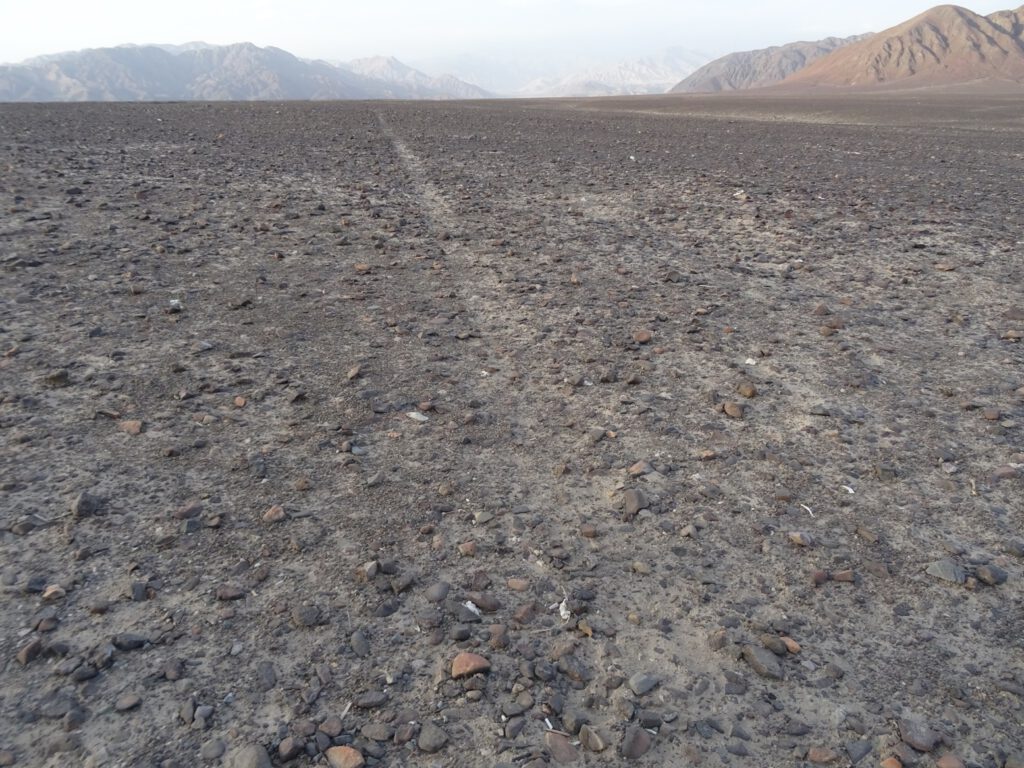 The tower lets you see only a small number of the big lines, namely the "tree" and the "lizzard", but it was still amazing to see. The kids loved the most to go so high up and see everything from above. Then, in the other viewing point, you can see plenty of lines, like highways going into the horizon.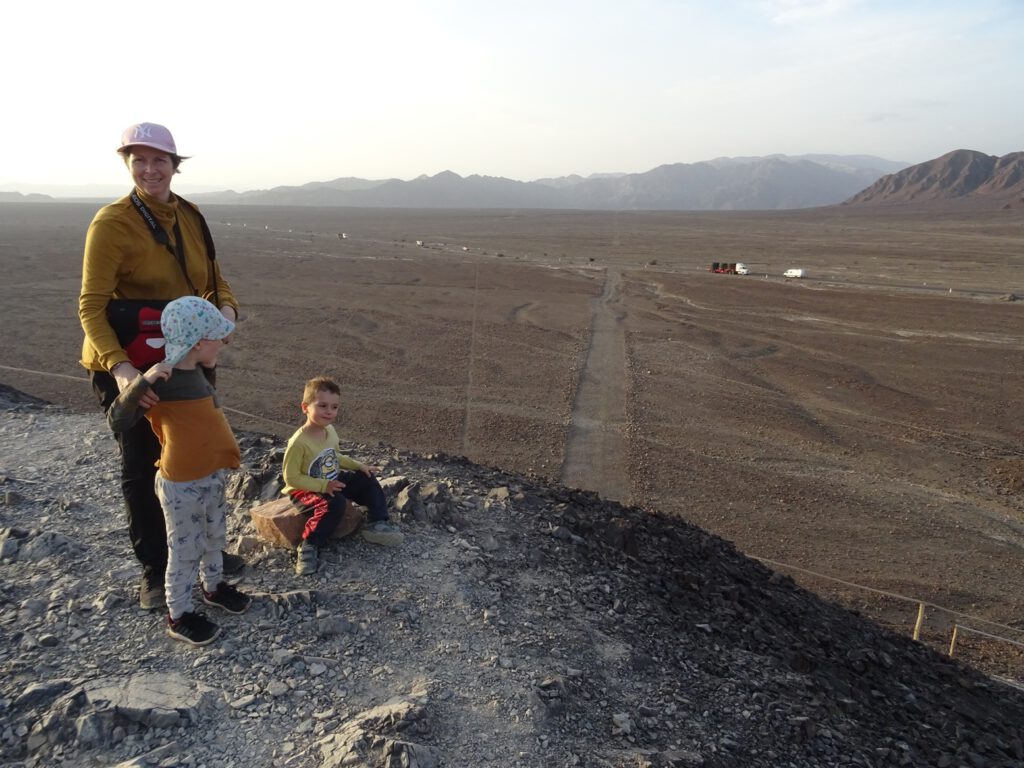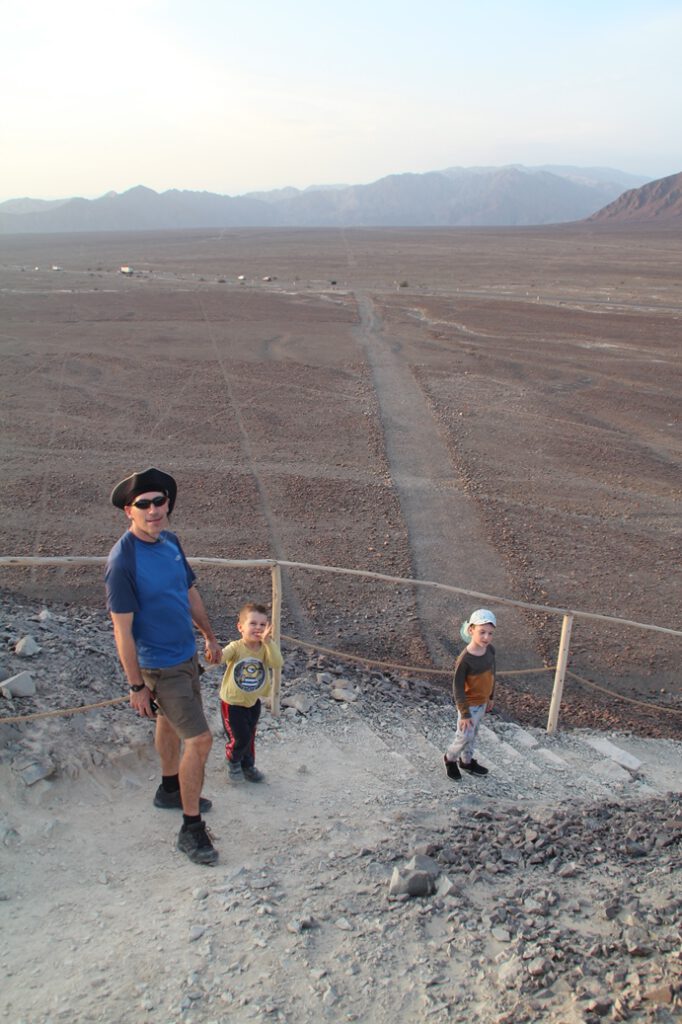 Our plan next was to continue to Cusco, but for some reason all buses were fully booked so we had to wait one day. That was actually a good thing, as we could see the many other ruins that Nasca has to offer.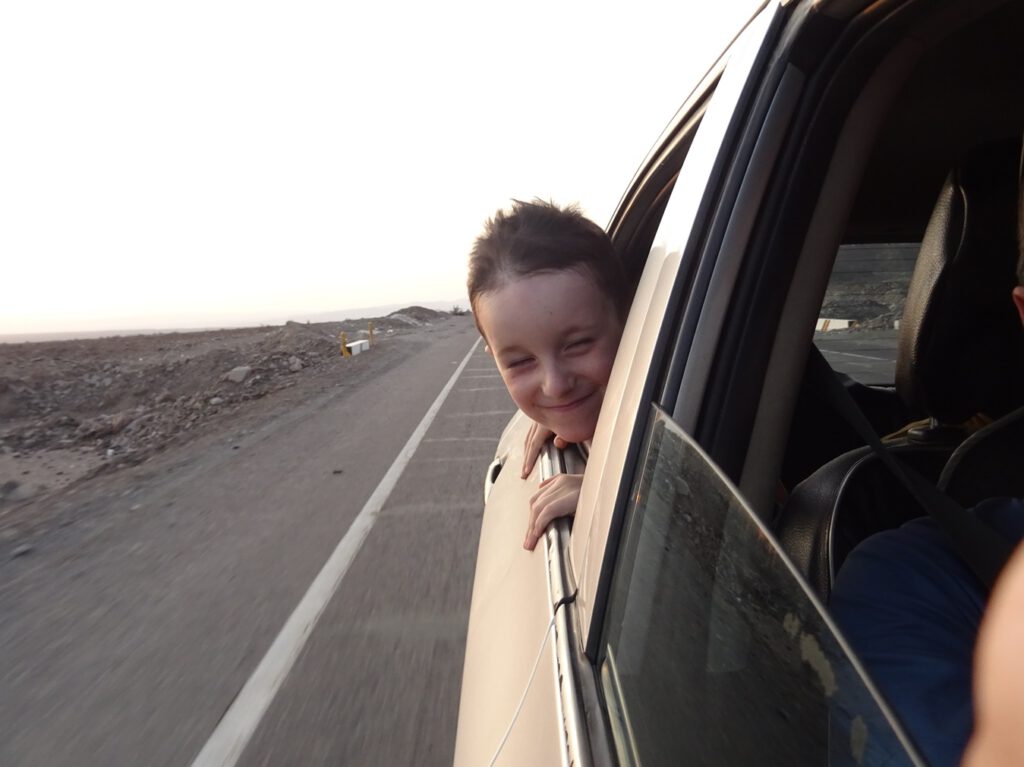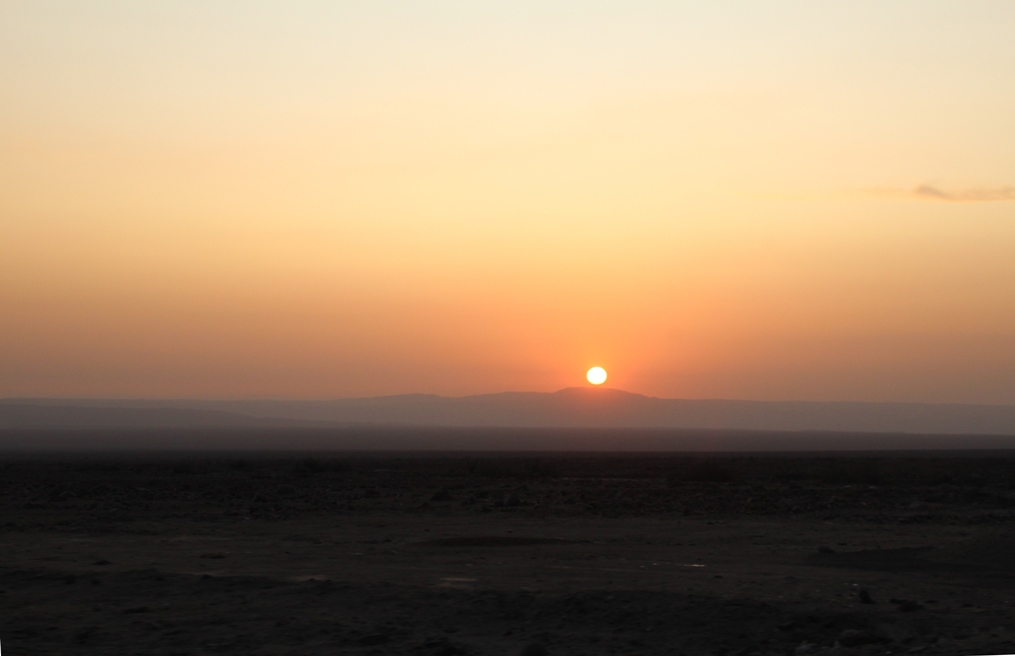 For starters, and our favourite of all, was the aqueducts of Cantalloc, which is an irrigation system through tunnels, with huge access points for maintenance made by the same Nasca culture. It is amazing how much they had to work to do those stone spirals in order to access the canals. Those canals are still in use nowadays to divert the water for irrigation.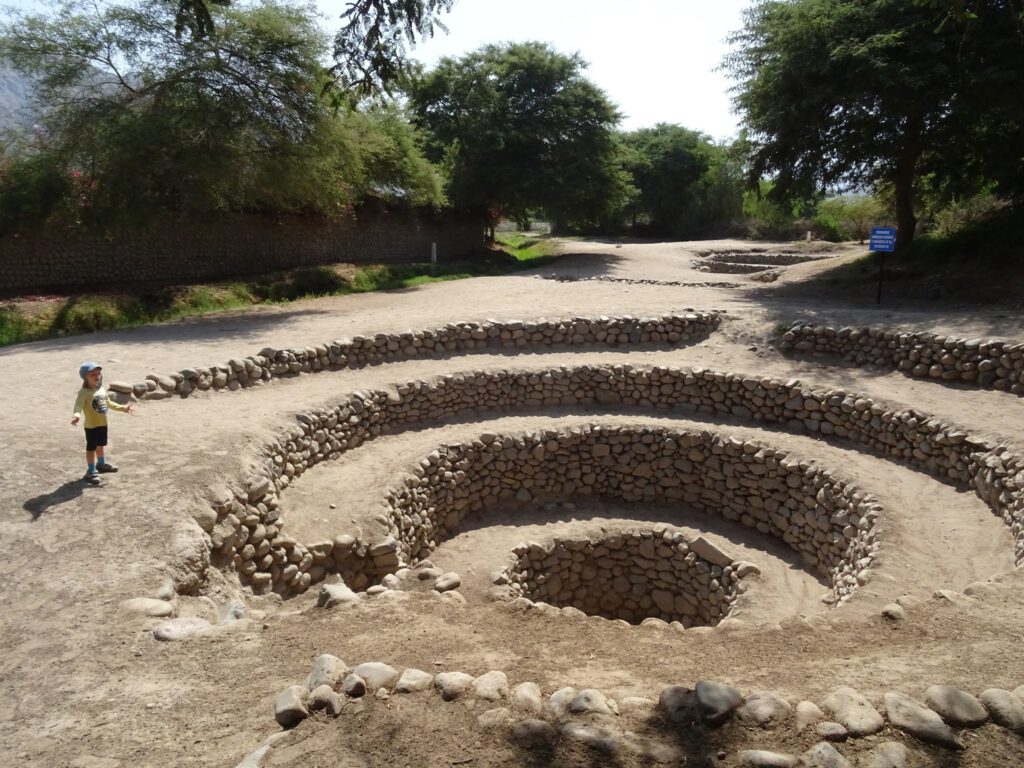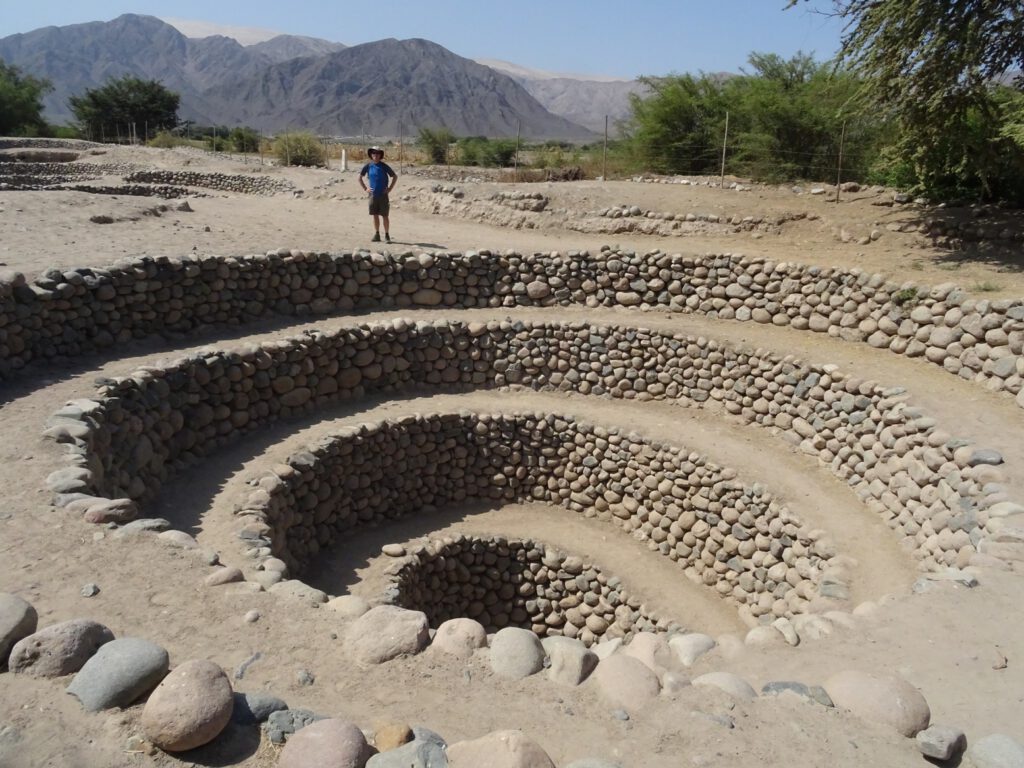 Since we were there, we went to visit some other lesser known Nasca lines, like Las Agujas, which are straight lines going into the mountains (with a face nearby on the side of one mountain) and the "Telar de buena fe" which has some labyrinth type of lines that we realized is what Peru is using in their tourism logo for the P in Peru.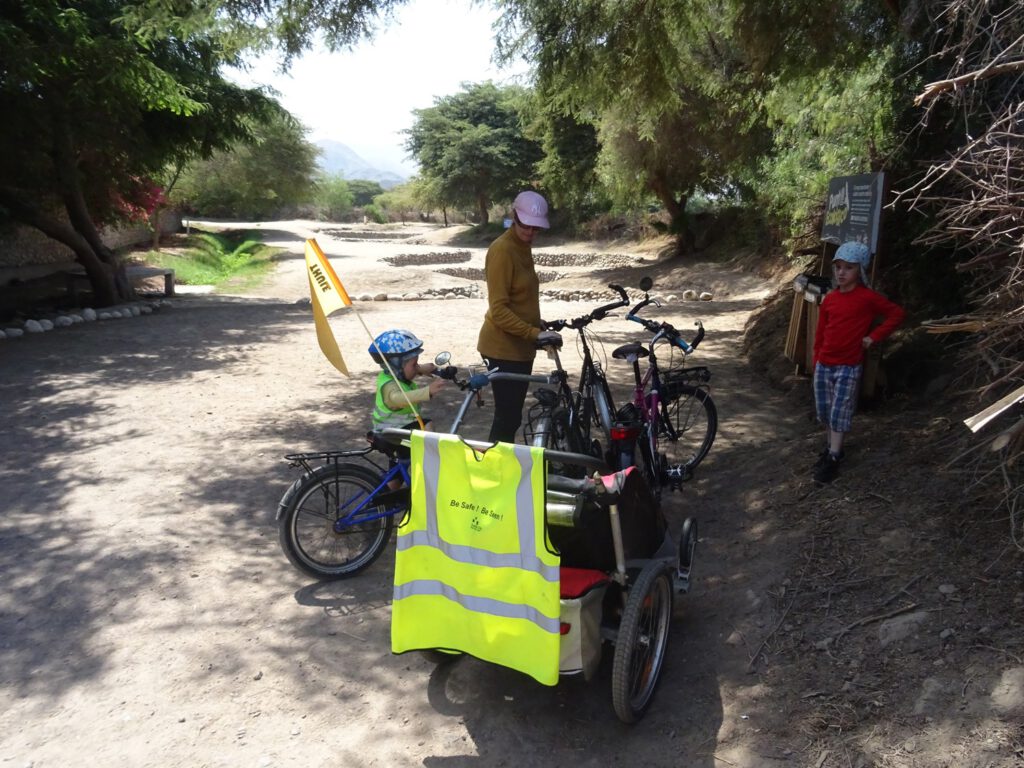 To finish off our historical tour, we visited the inca ruins of Los Paredones, apparently an old Inca fort to control the access to the city, now in bad condition due to being plundered during the years for other buildings in Nasca.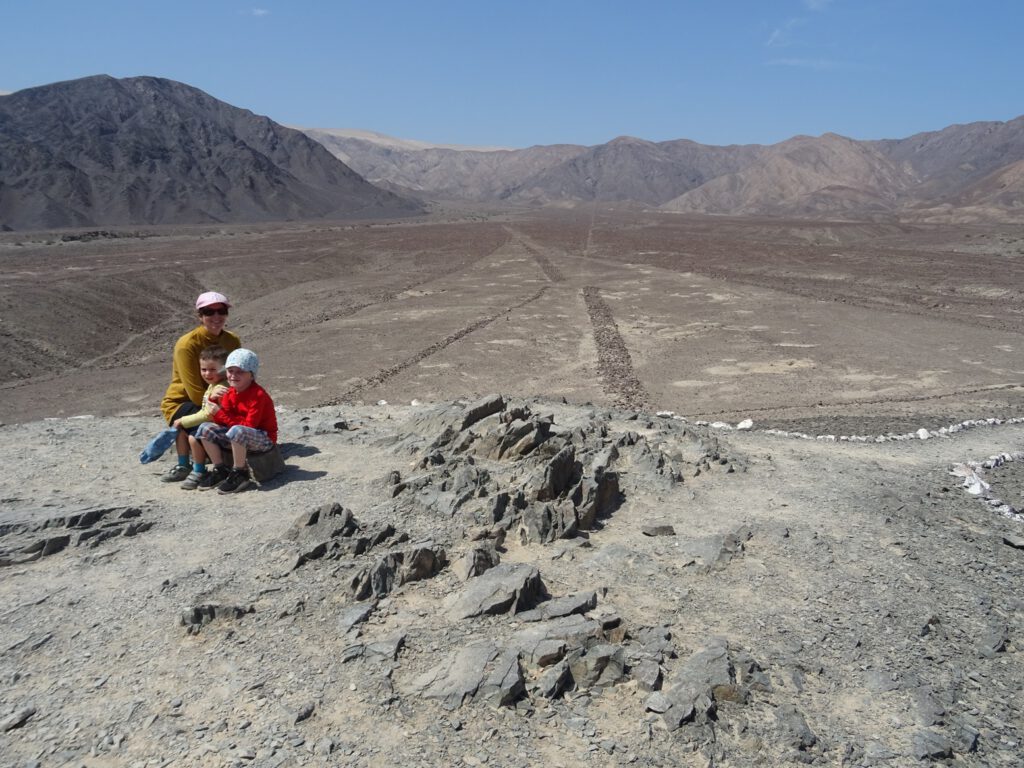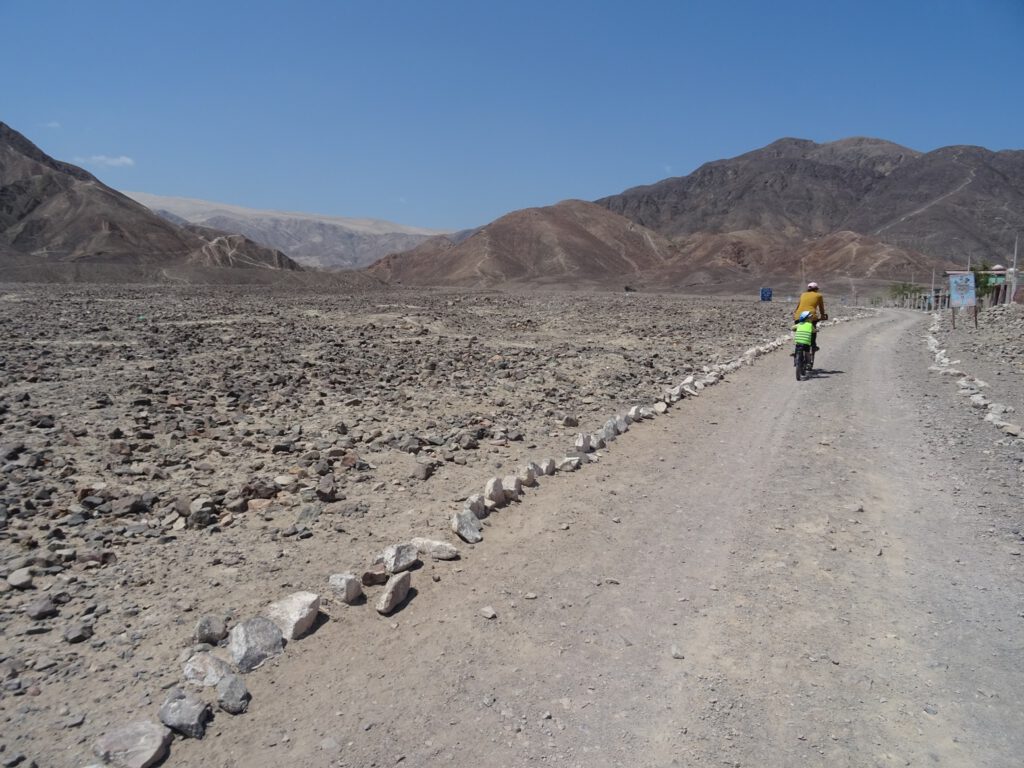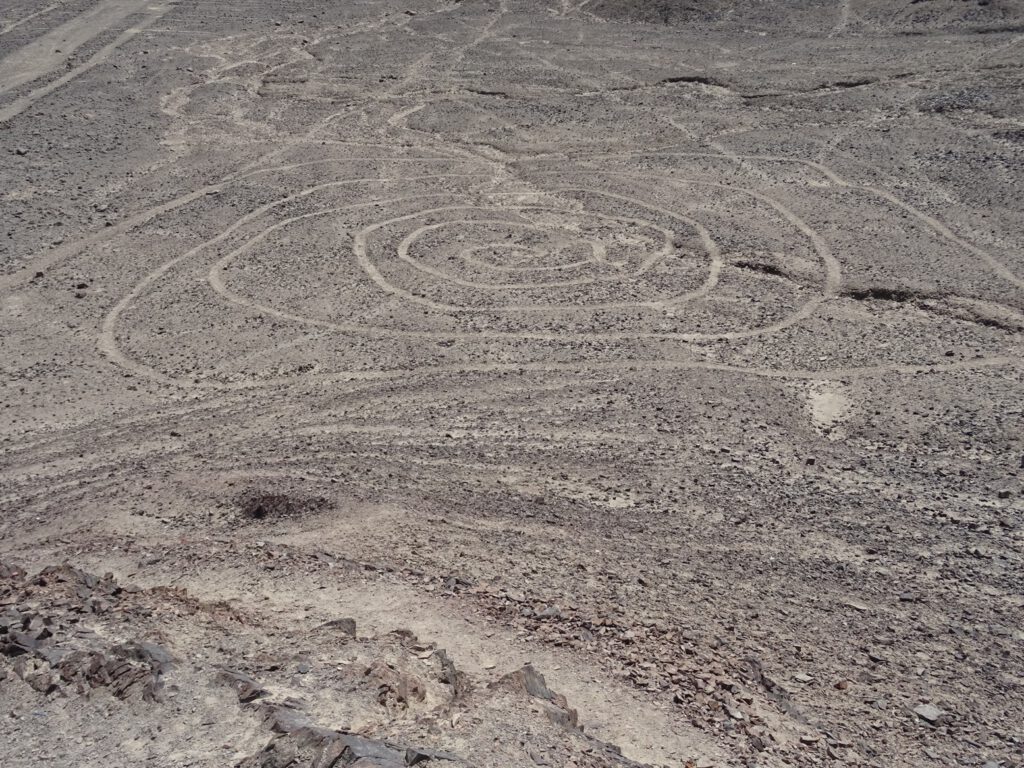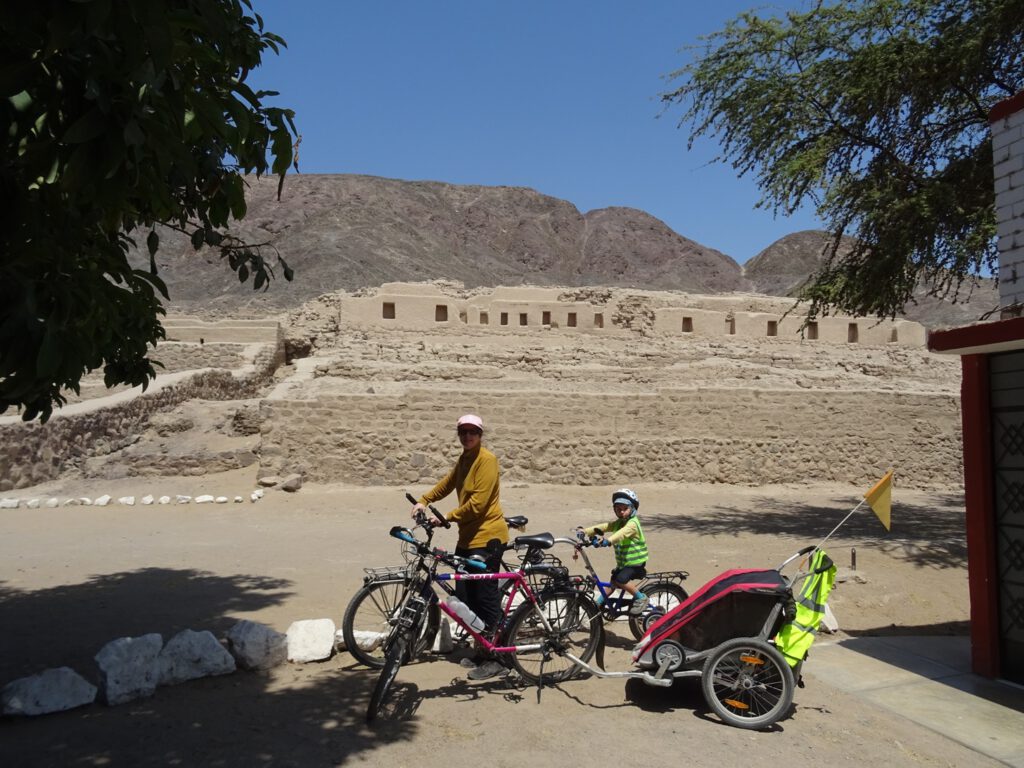 By then it was lunch time and very hot, so after asking for advice to the guardian of the ruins we went to a nearby cevicheria, which turned to be a great tip, with very good food and a trampoline for the kids.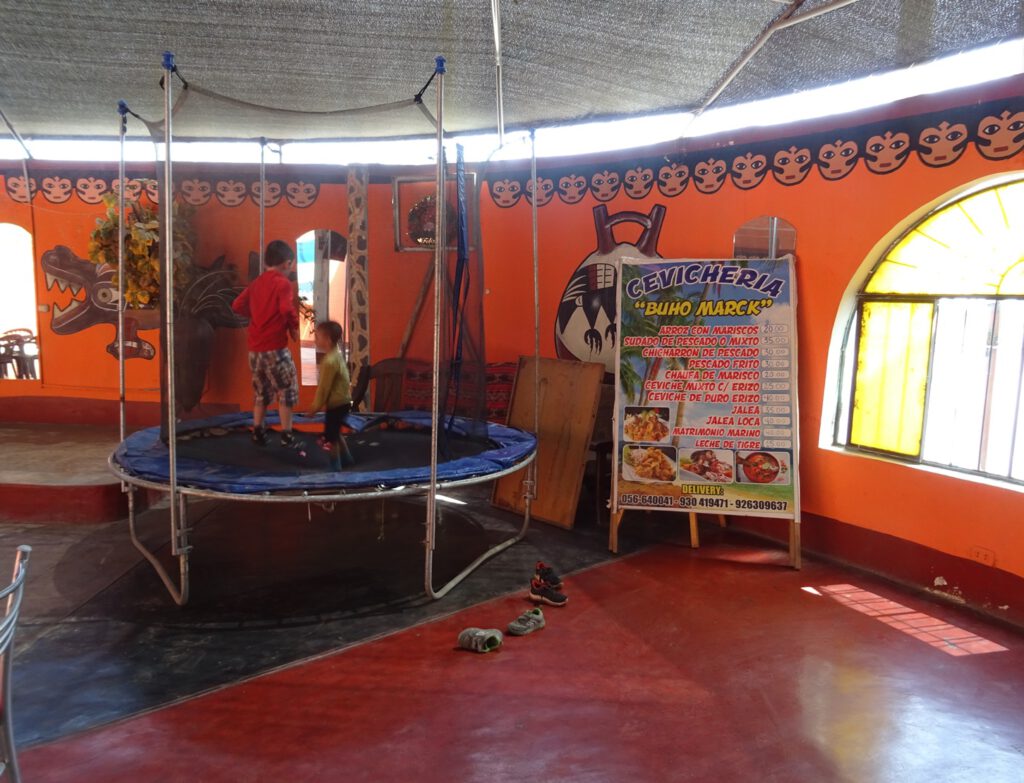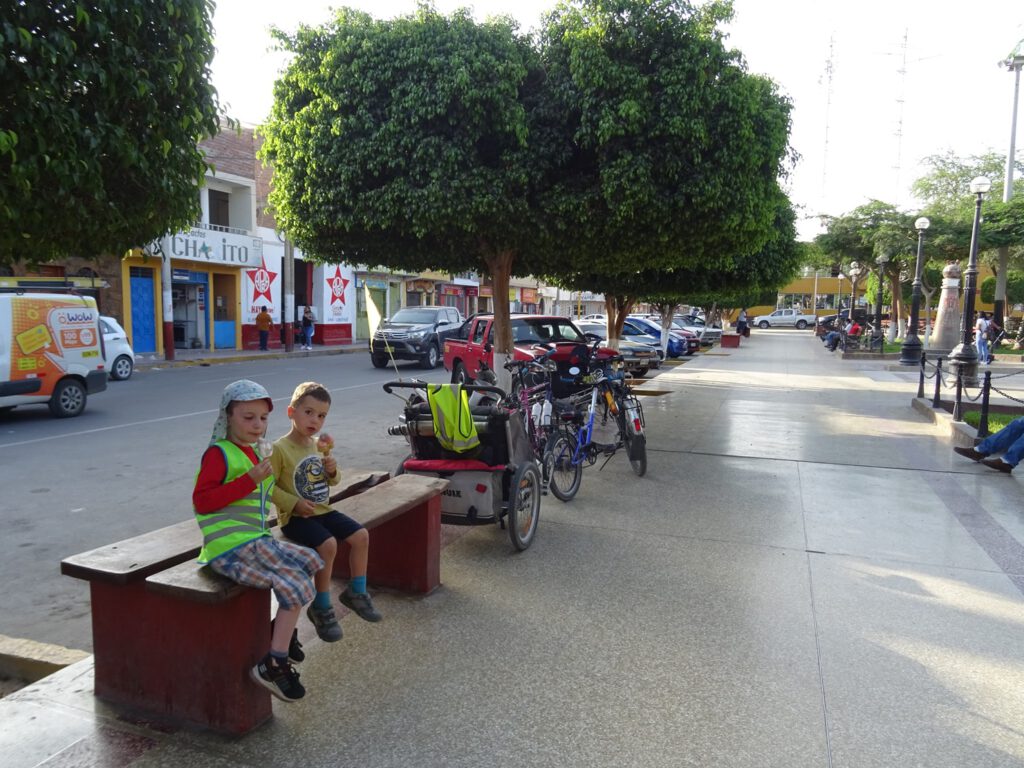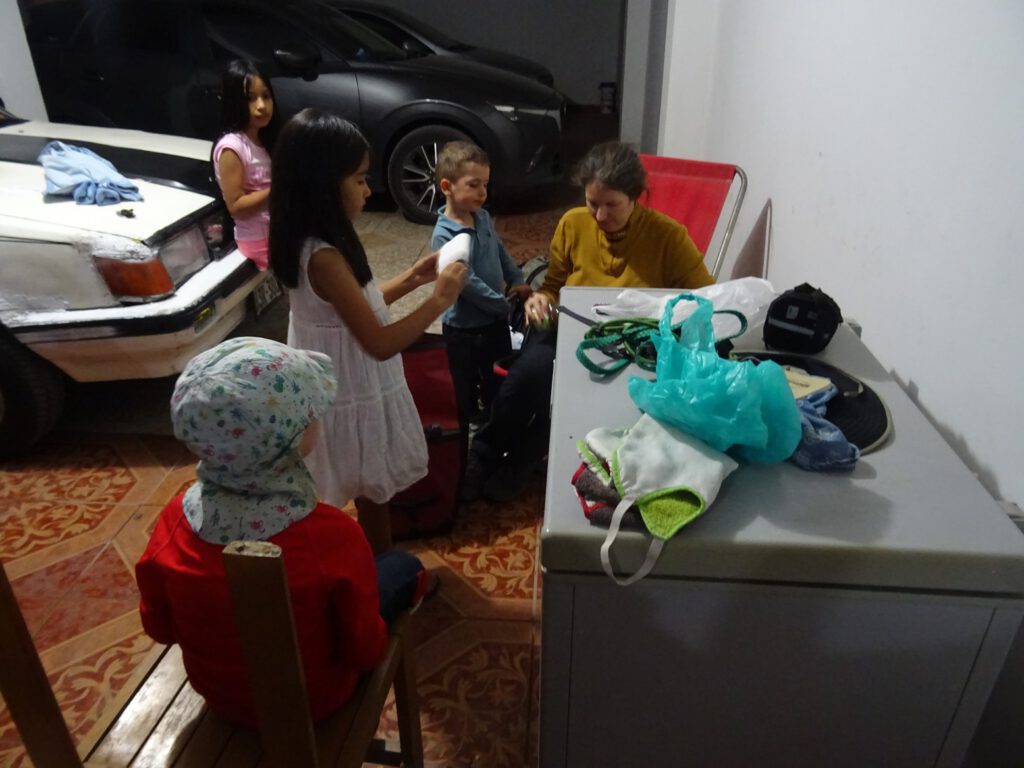 Our bus was at 21:00, and it would take us in 13 hours all the way to Cusco, 3000 meters higher.