The doorstep for Machu Picchu
To reach Machu Picchu the easy way, that is, the one most tourists take, you need to reach first Ollantaytambo, in the Sacred Valley.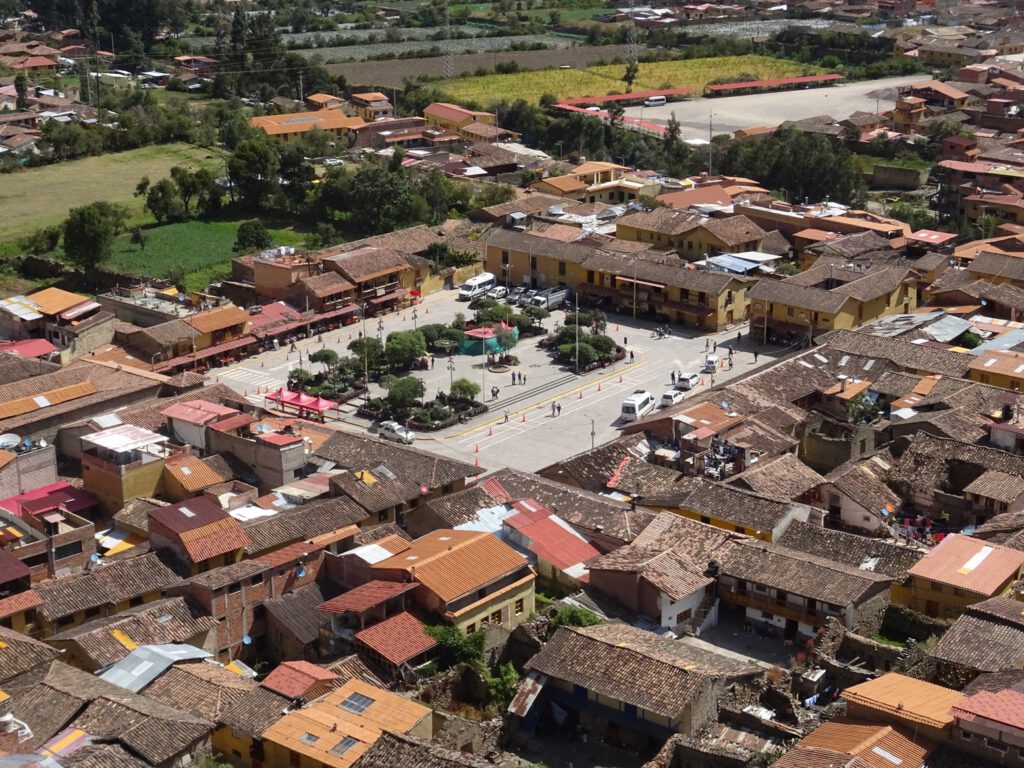 This village, a former inca settlement, and with its own set of amazing ruins, is the starting point for the gringo train that takes all tourists to Aguas Calientes, at the feet of Machu Picchu.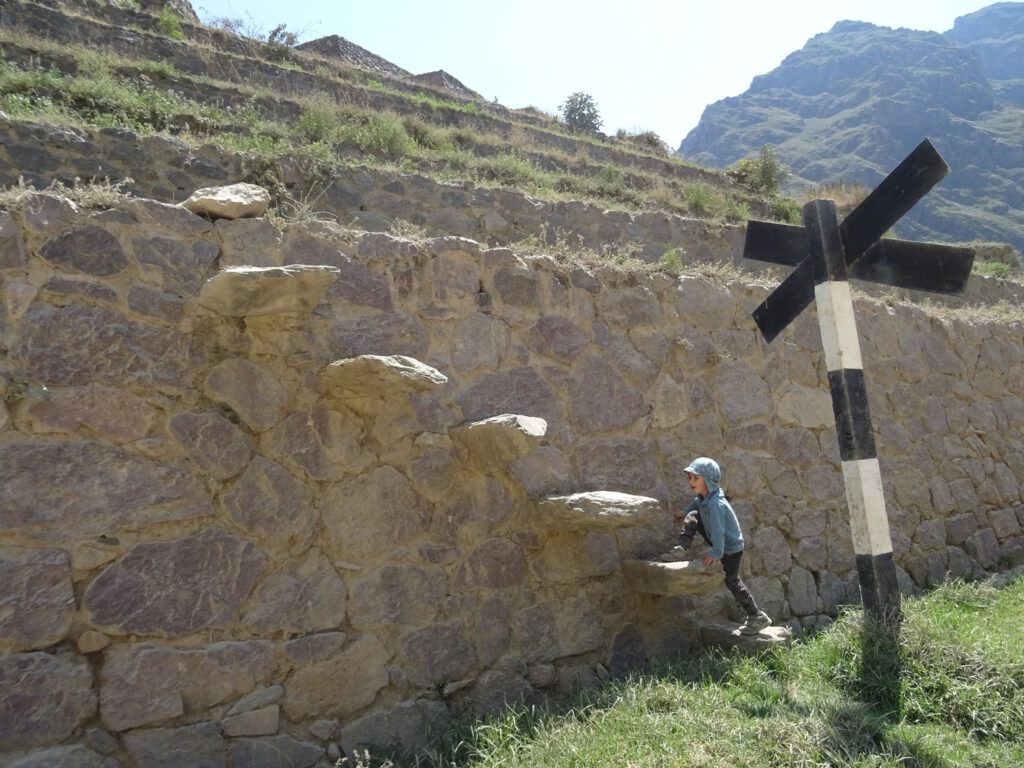 We left our bikes and most of our luggage with our hosts in Cusco and got ourselves ready for Machu Picchu. Although our tickets were for Tuesday, we decided to go on Sunday to avoid last minute stress and also enjoy a bit more of the Sacred Valley. From Cusco there are frequent collectivos leaving from Pavitos St.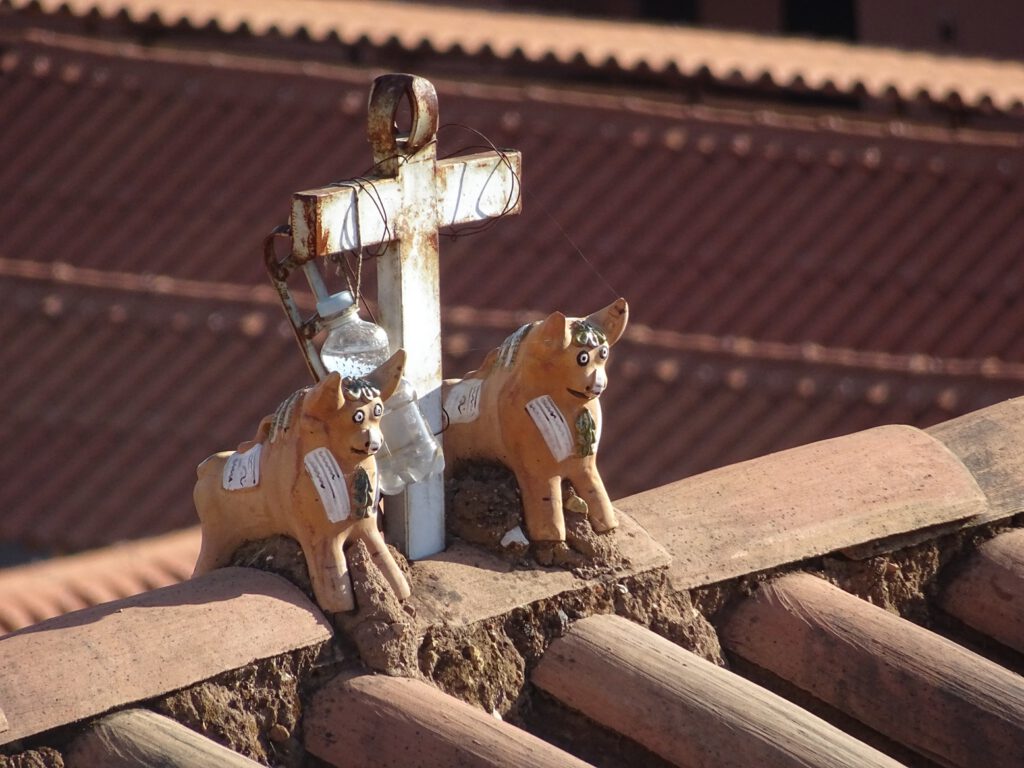 On the way, as it's typical in Perú, there were many police controls, but we were never stopped. Until we were. And then the troubles started. Initially they wanted the passports from all passengers, and males should get down for identification. However, they must have found something bad with our driver, because after a long interrogation they took him away. And about 14 passengers were left with a van and no driver!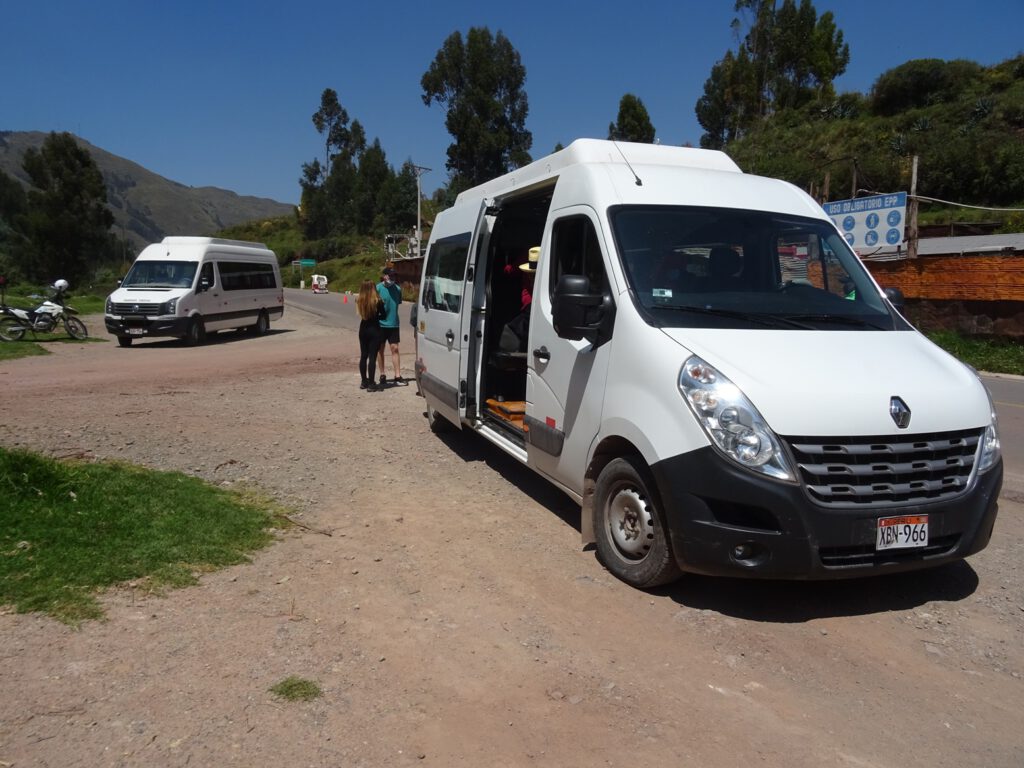 Some of the other travelers were quite under stress as they had to catch the train to Aguas Calientes and they would miss it. Luckily, after a while the police realized they had made a mess, so they stopped another bus that was carrying only 2 passengers. They made the driver drive our bus to the destination, and they stopped a private car and forced them to accept the other 2 passengers that were left without a driver. Oh well, at least it worked.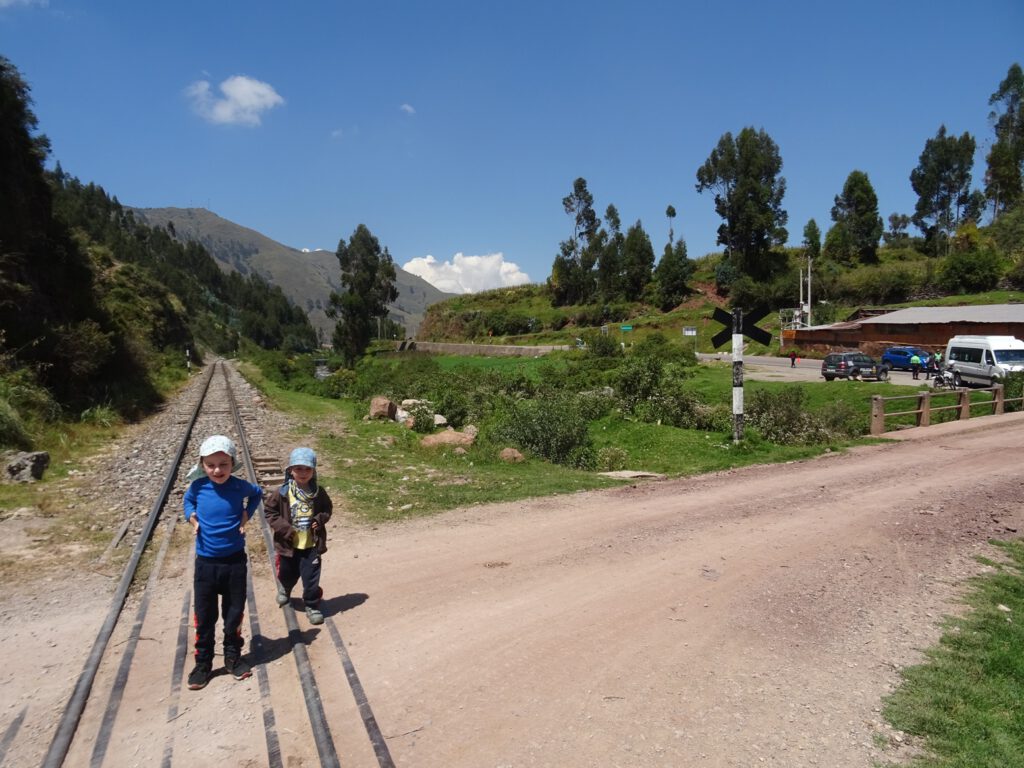 Ollantaytambo has been one of our favourite places so far in South America. It is located at around 2700 meters, surrounded by steep mountains. It is high enough to be cool in summer, but not so high that it would freeze in winter. Most of the streets are pedestrian, with low buildings and plenty of cafes and restaurants.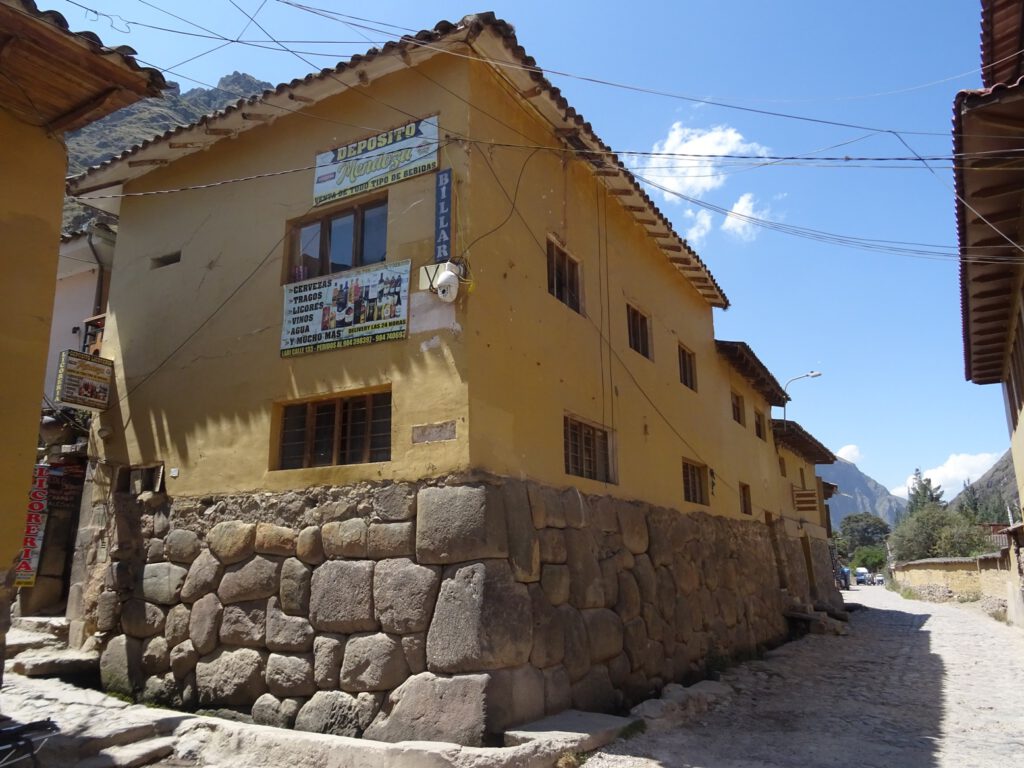 It is kind of the end of the road, as further on there are only a few small villages with very little traffic. And it has very impressive ruins itself, with an old town on one side and some grain deposits high up on the opposite hill. On top of that, plenty of ruins in and around the Sacred Valley can be reached from here.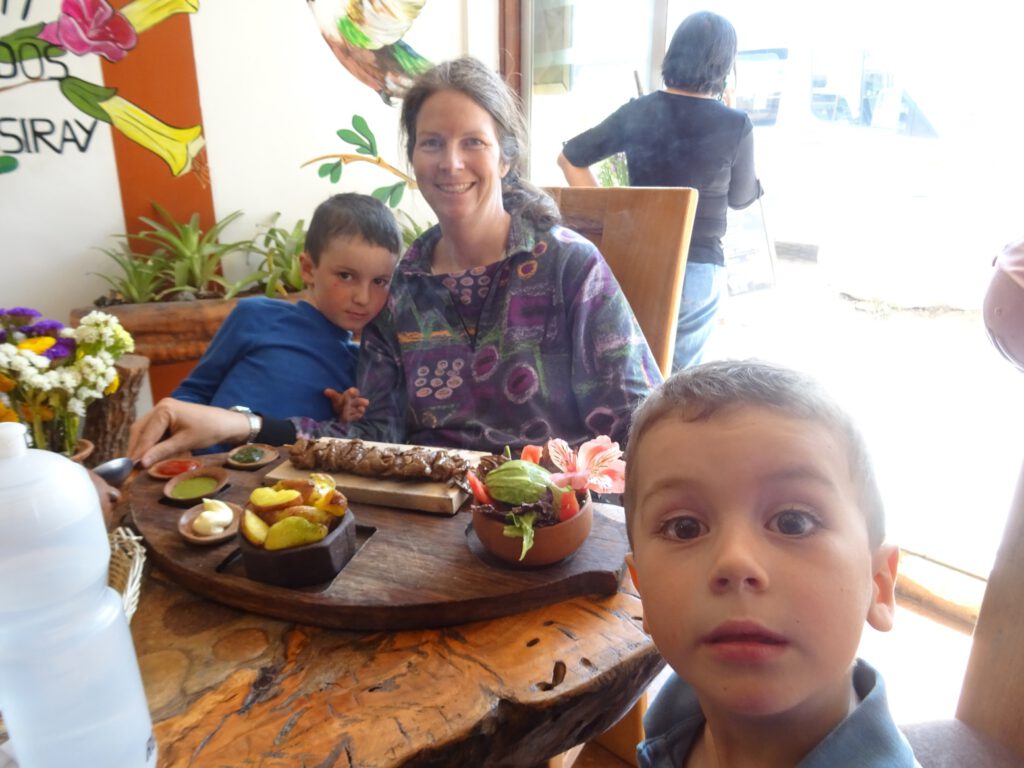 As soon as we arrived, we left our luggage in the hostel and looked for a guide to visit all the sights in the area. Luckily the owner of the hostel put us in touch with an old taxi driver that knew the area very well and was a good driver.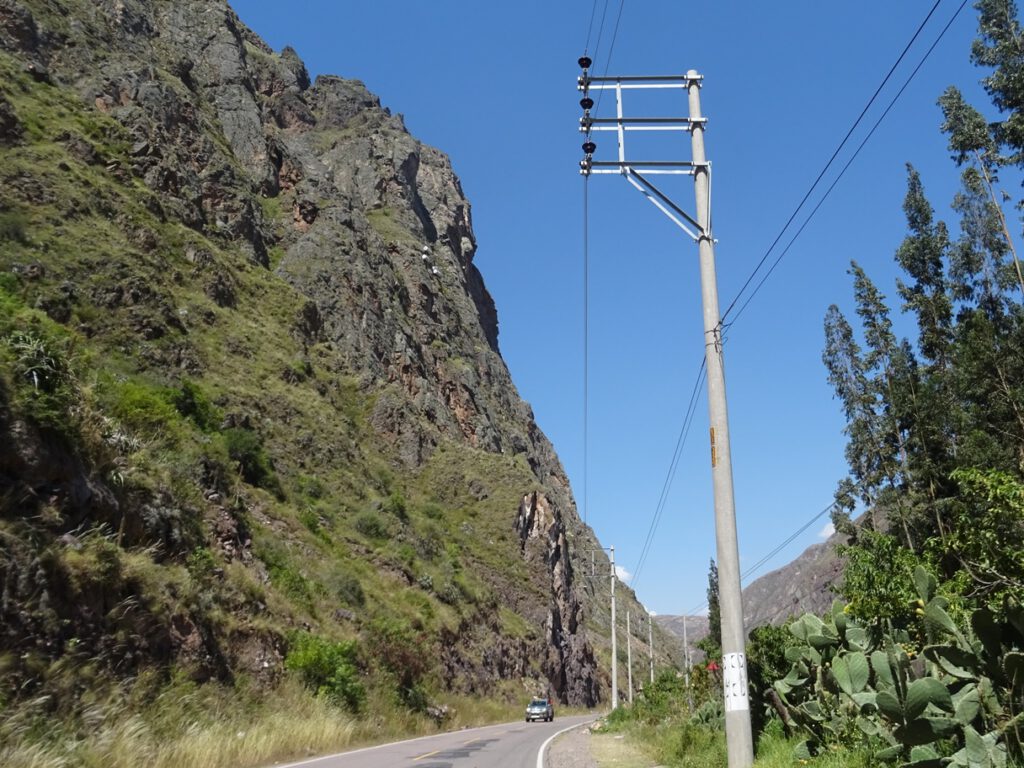 With him we got to visit:
-Moray terraces: believed to be an agricultural lab for the Incas, to try different plants at different altitudes and climates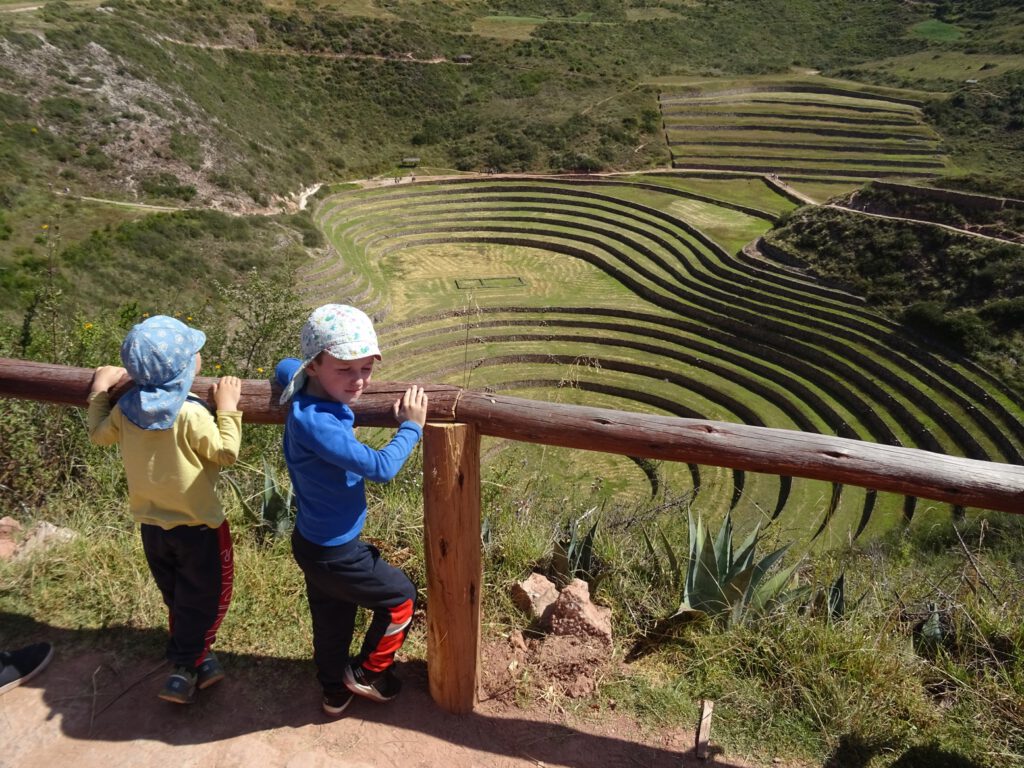 -Salines of Maras: where the Incas and the people before them extracted salt from the local river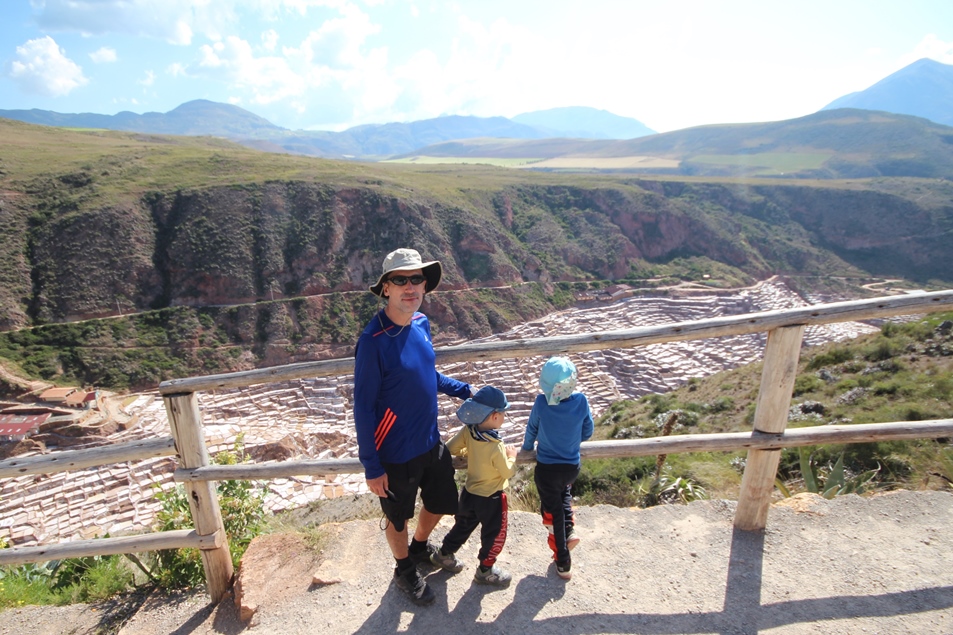 -Chinchero: an impressive Inca citadel, the current town is famous for its llama wool knitting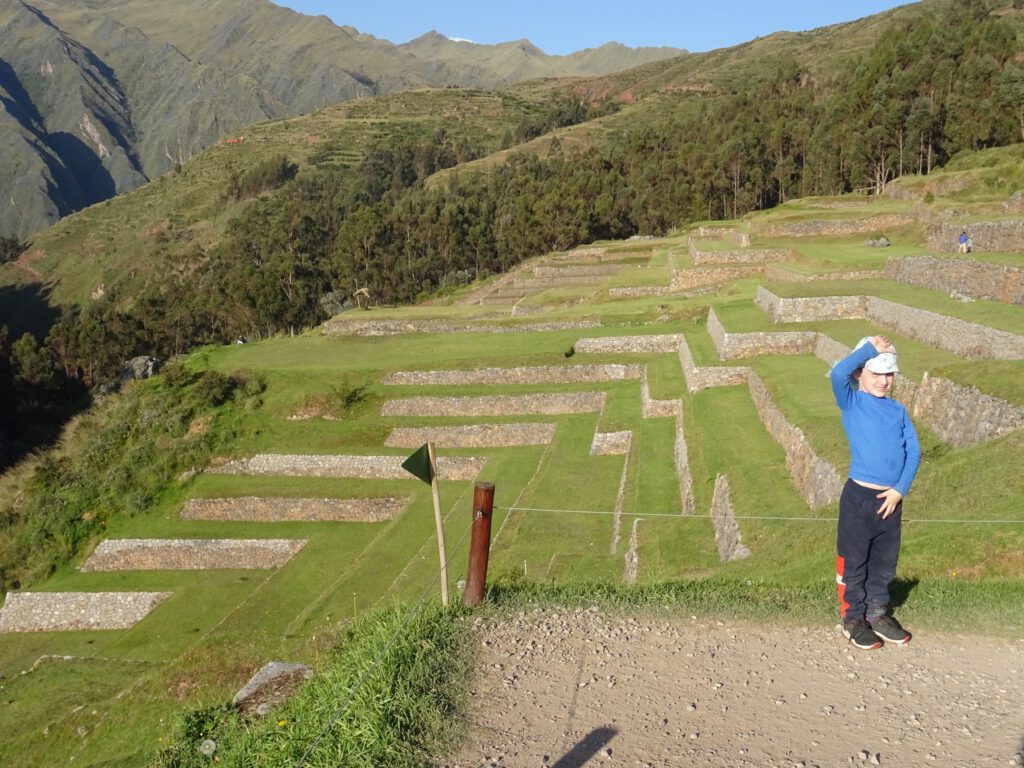 The next day, Monday, we were supposed to take the train to Aguas Calientes, so I got up very early to see the Inca ruins in Ollantaytambo itself before the train departure.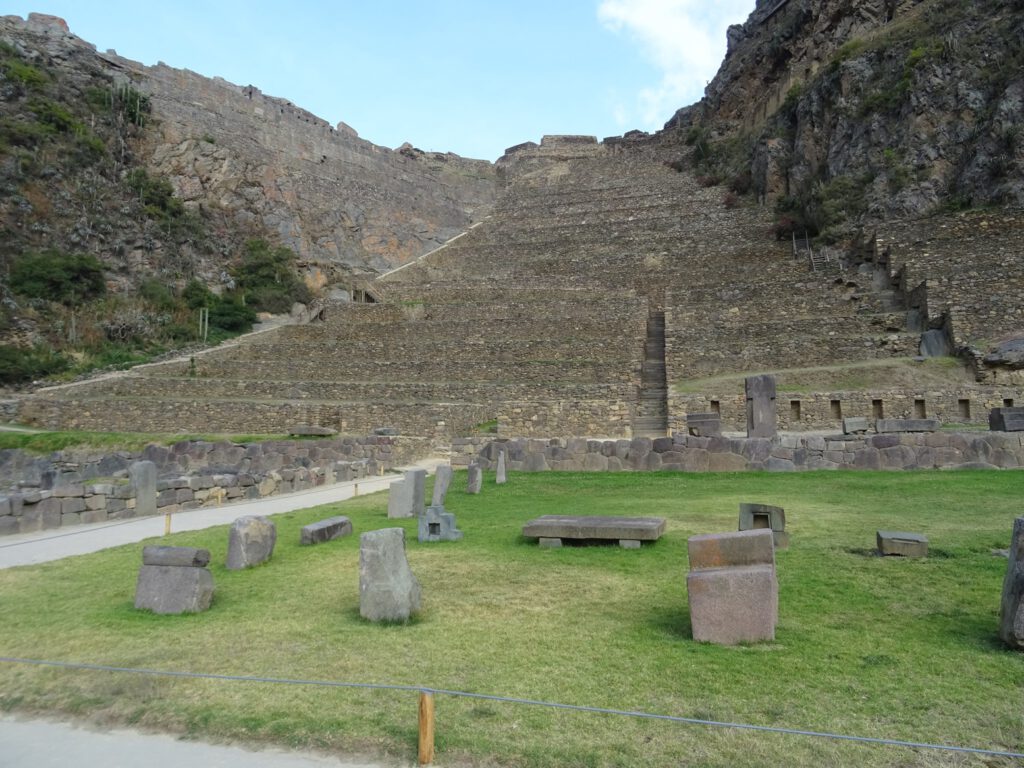 The terraces go quite high up in the mountains, and although it is believed its purpose was religious and not military, it would be a very good place to hide and repel any attacks.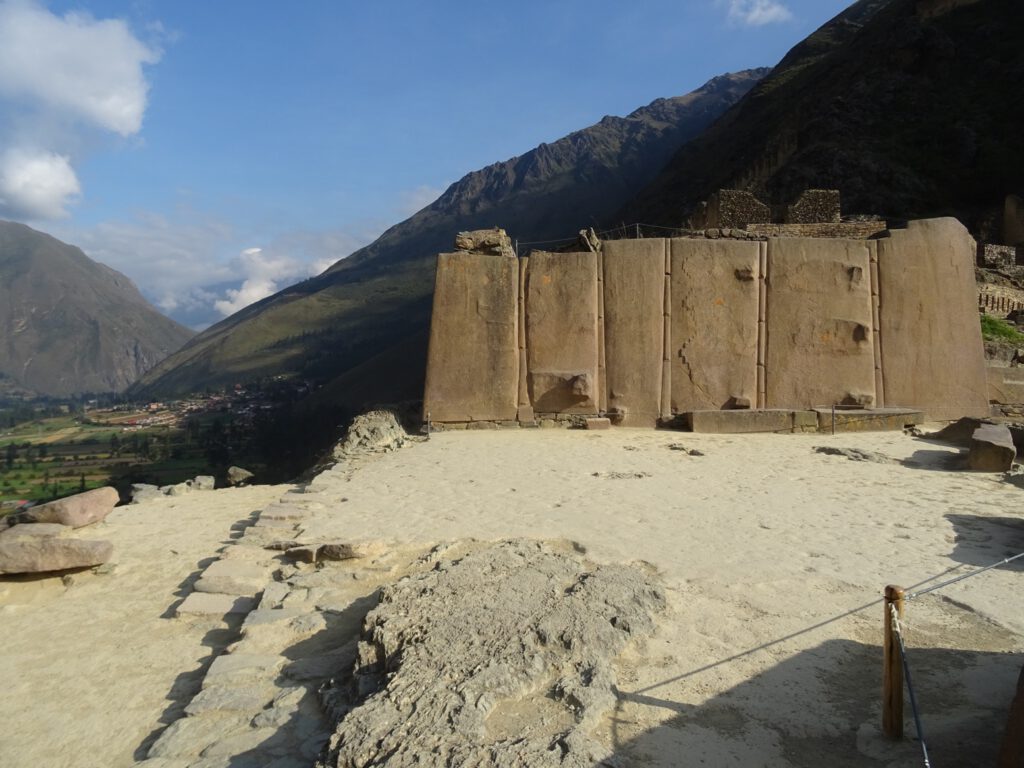 Ollantaytambo was where the last inca Manco Inca defeated the Spanish led by Hernán Pizarro before retreating into the rainforest in Vilcabamba.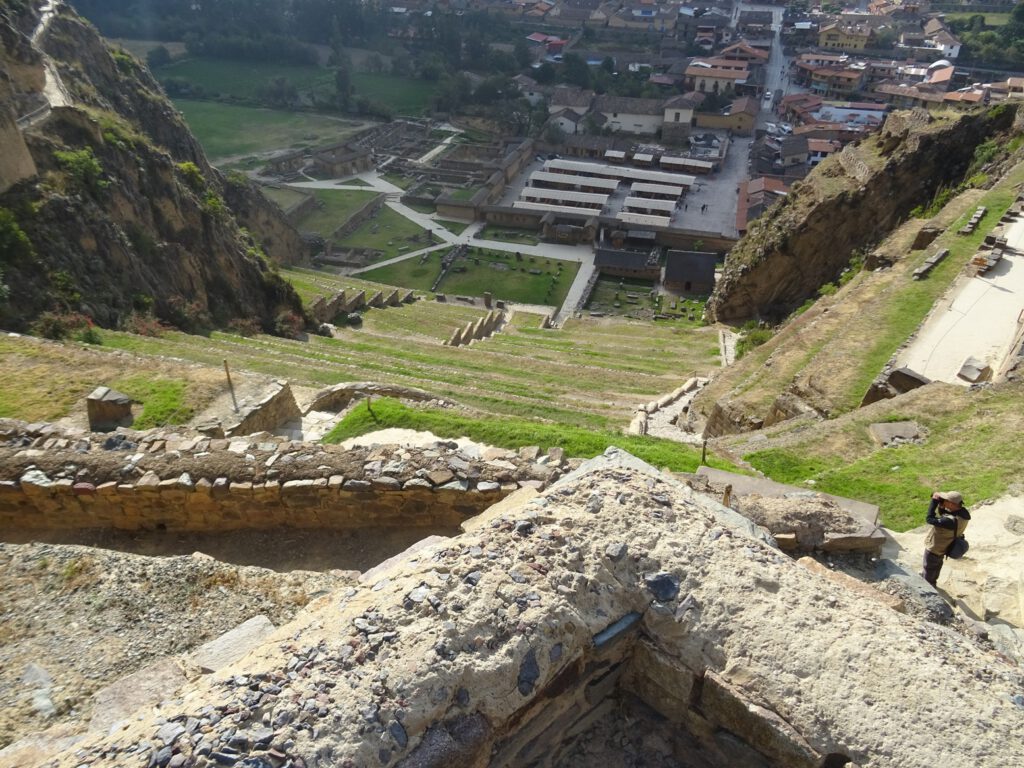 The surprise came afterwards. There was another "paro" to complain about the fuel prices, and this time they stopped everything, including the profitable tourist train to Aguas Calientes. The paro would last 2 days, and the police seemed unable to do anything about it. The 2 train companies cancelled their services and what followed was total chaos.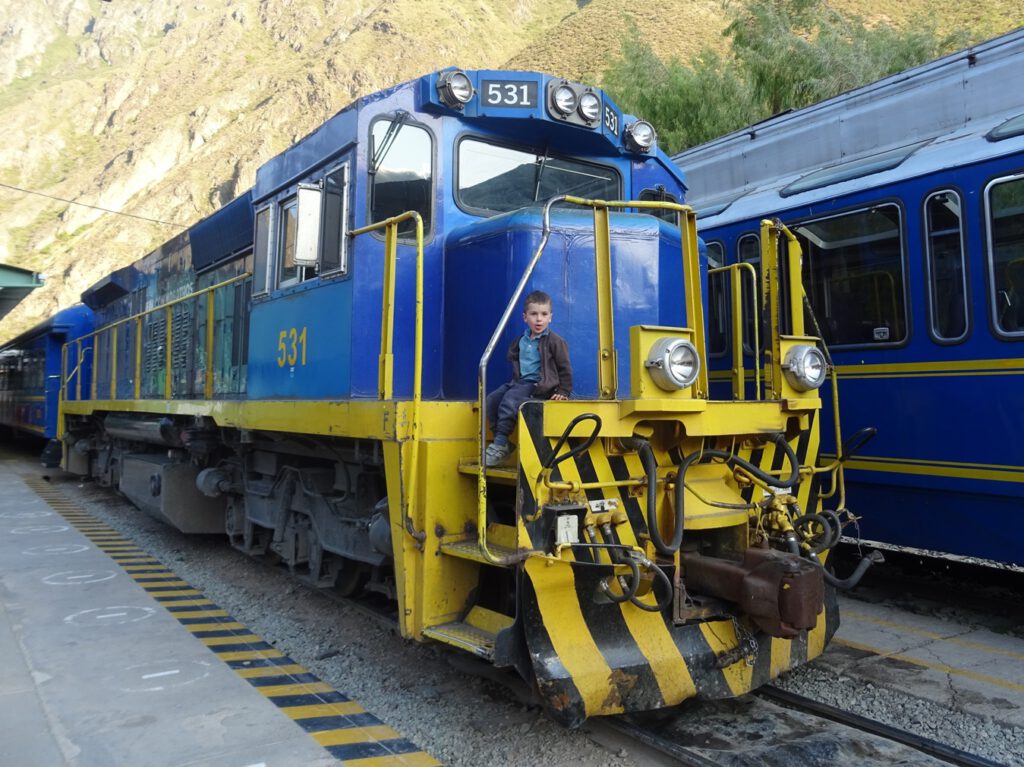 Thousands of tourists stuck in Ollantaytambo not able to continue to Machu Picchu. As many in Aguas Calientes not being able to go back to Cusco. Others in Cusco not able to come to Ollantaytambo. And on the meantime train tickets expiring, expensive Machu Picchu tickets out of date, people missing flights,… Luckily for us, the train company allowed us to change the tickets, although to a much worse timetable, the hotel in Aguas Calientes reluctantly accepted our cancellation, and the hostel in Ollantaytambo allowed us to stay 2 days longer than planned.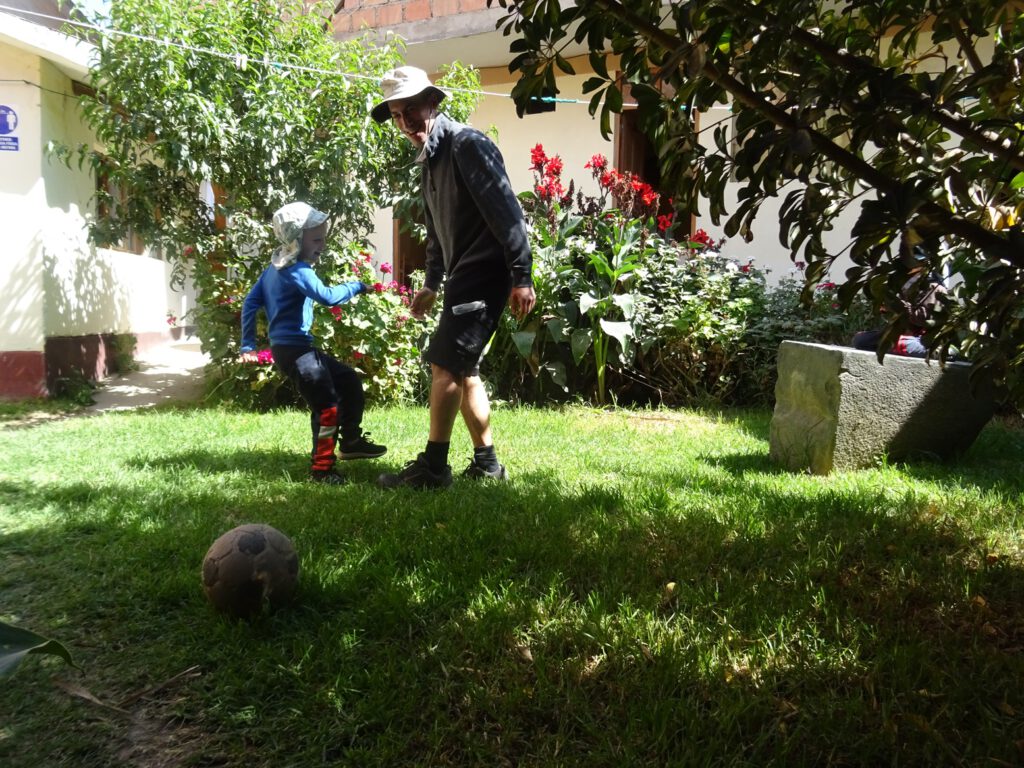 Machu Picchu will be accepting tickets for the next 5 days for everybody with a valid ticket. The benefits of traveling without a schedule.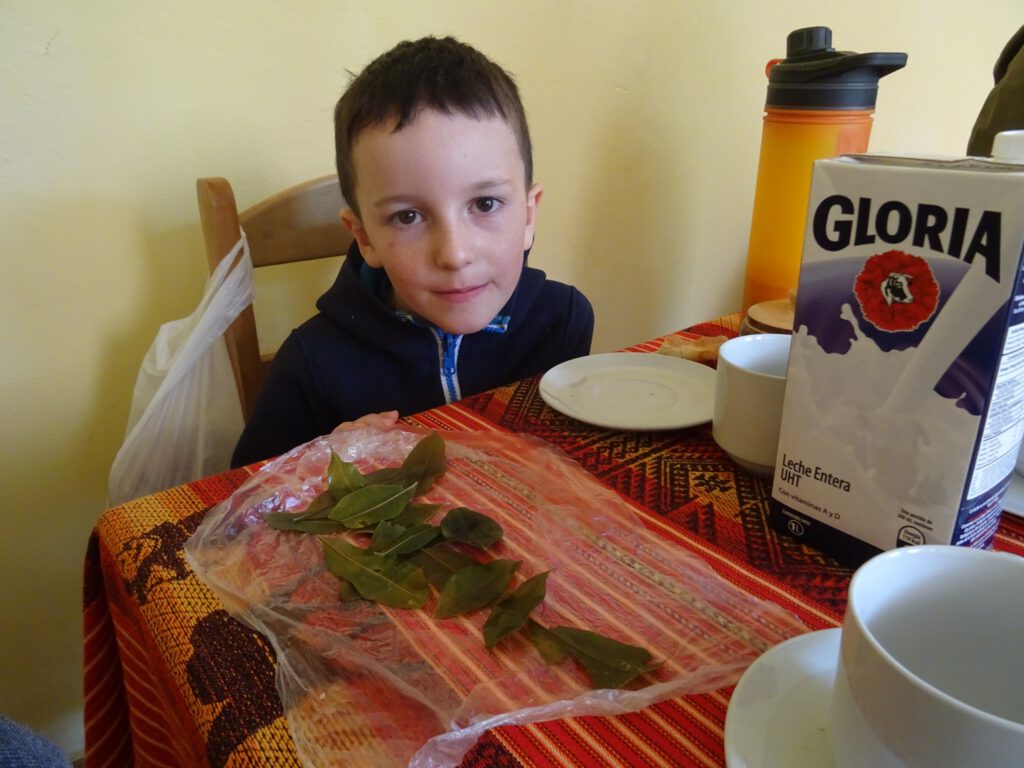 A couple in the room next to ours was not so lucky and had to go back to Cusco as they didn't want to miss their return flight to the US. A dream trip ruined by such a fortuitous event.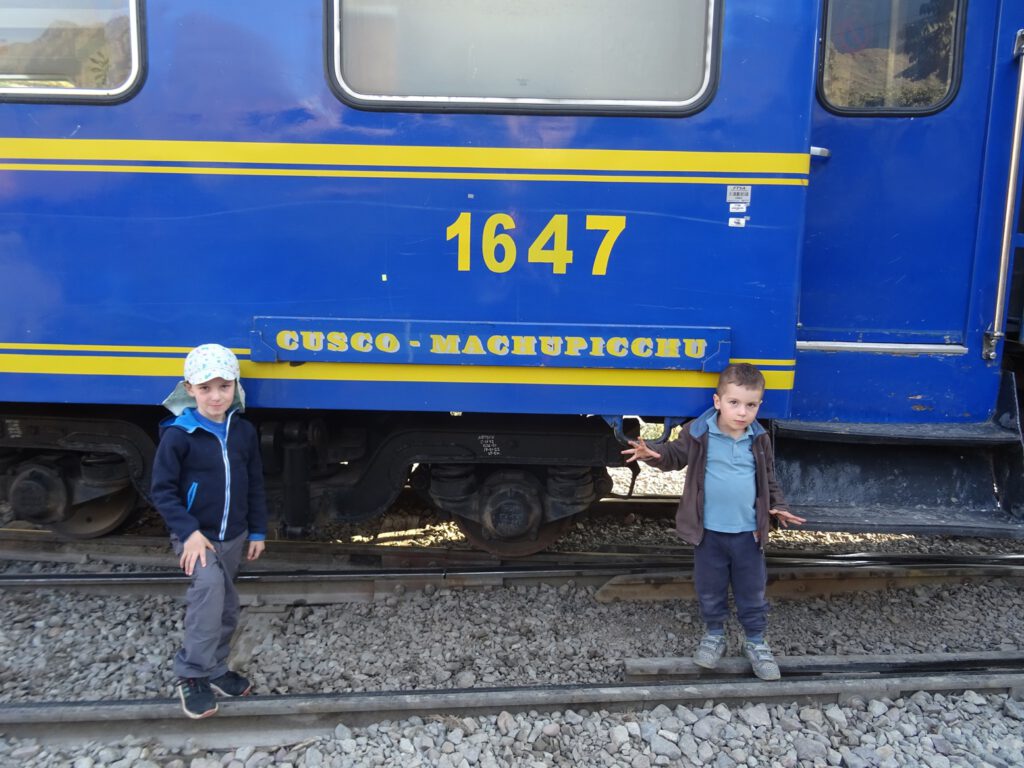 We took the extended stay in Ollantaytambo to visit the Pinkuylluna, a series of colcas or storage houses to keep the grain in Inca times.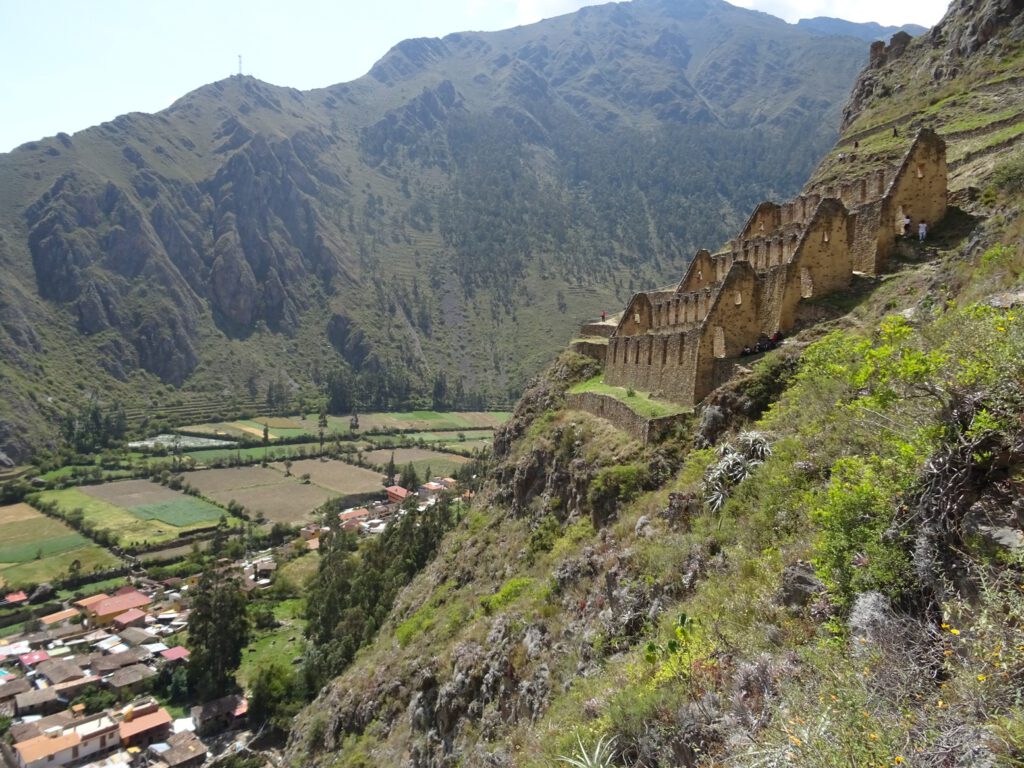 We also did some walks to visit the nearby bridge over the Vilcanota river, the forgotten ruins of Choqana, and enjoy the local gastronomy.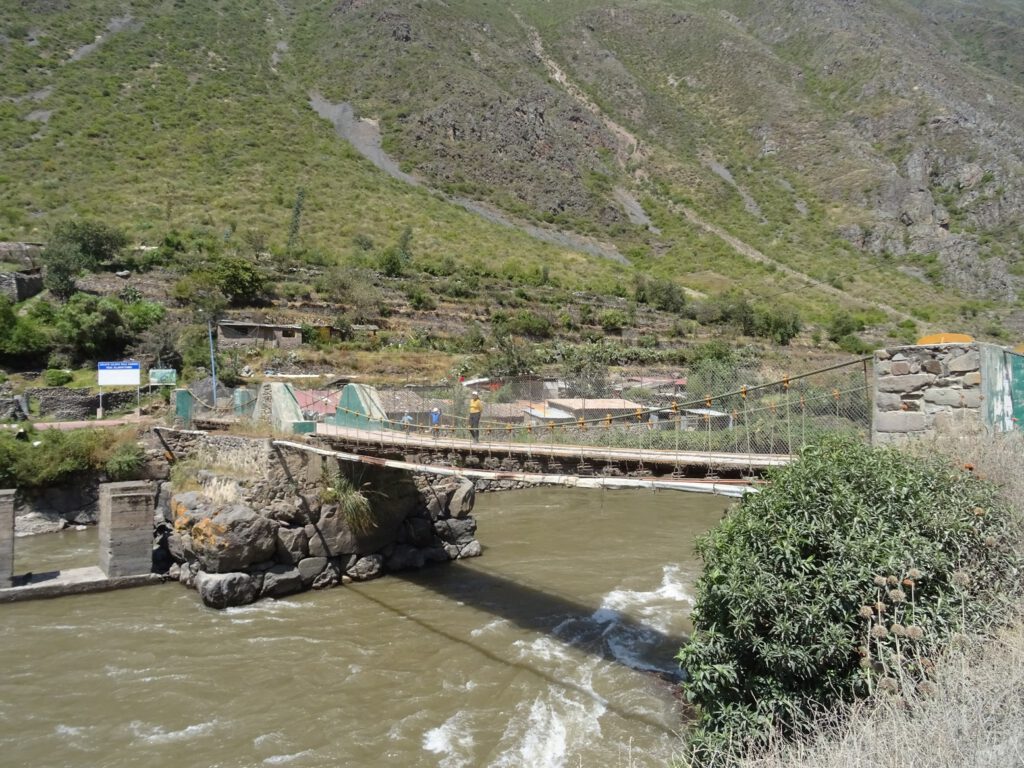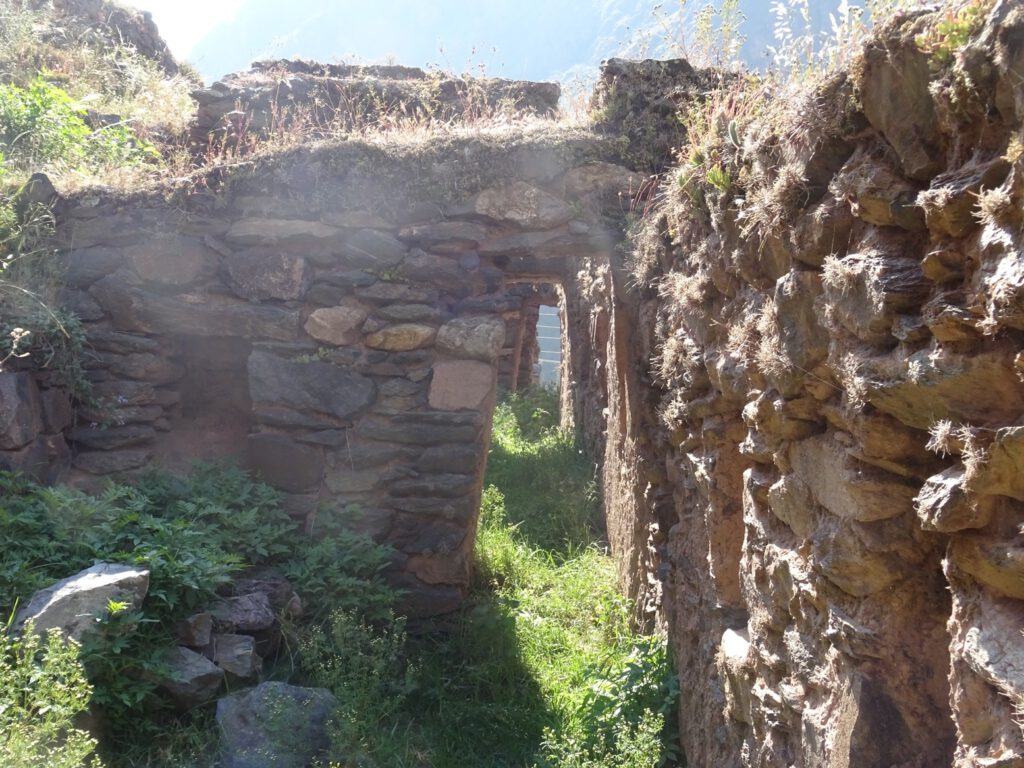 On Wednesday, 2 days later as planned, we were finally able to board our train to Aguas Calientes / Machu Picchu.