We reached the coast and leave the mountains behind
The night in our camping spot was quiet, even though the road is on the other side of the river. The roar of the Santa made the traffic sound nearly imperceptible. We took our time to have breakfast, as usual, and started cycling as soon as we could.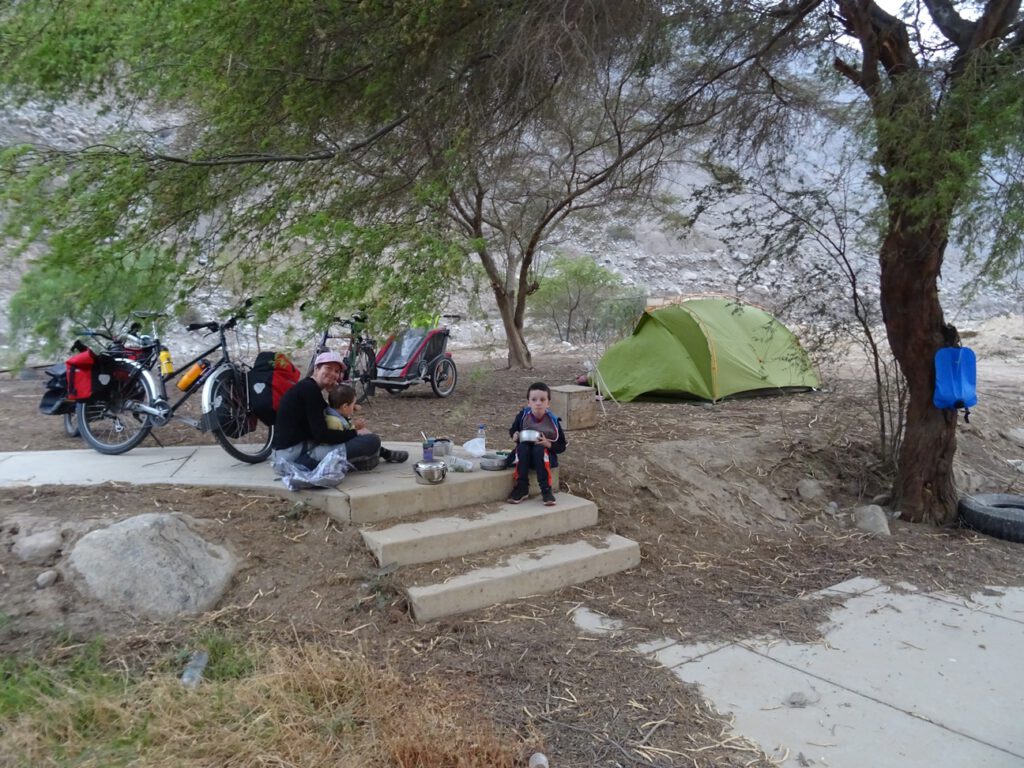 This day should be mostly flat, the river is approaching sea level so we won't get the help of a downhill for our last kilometers. Also, the closer we are to the coast, the warmer it gets.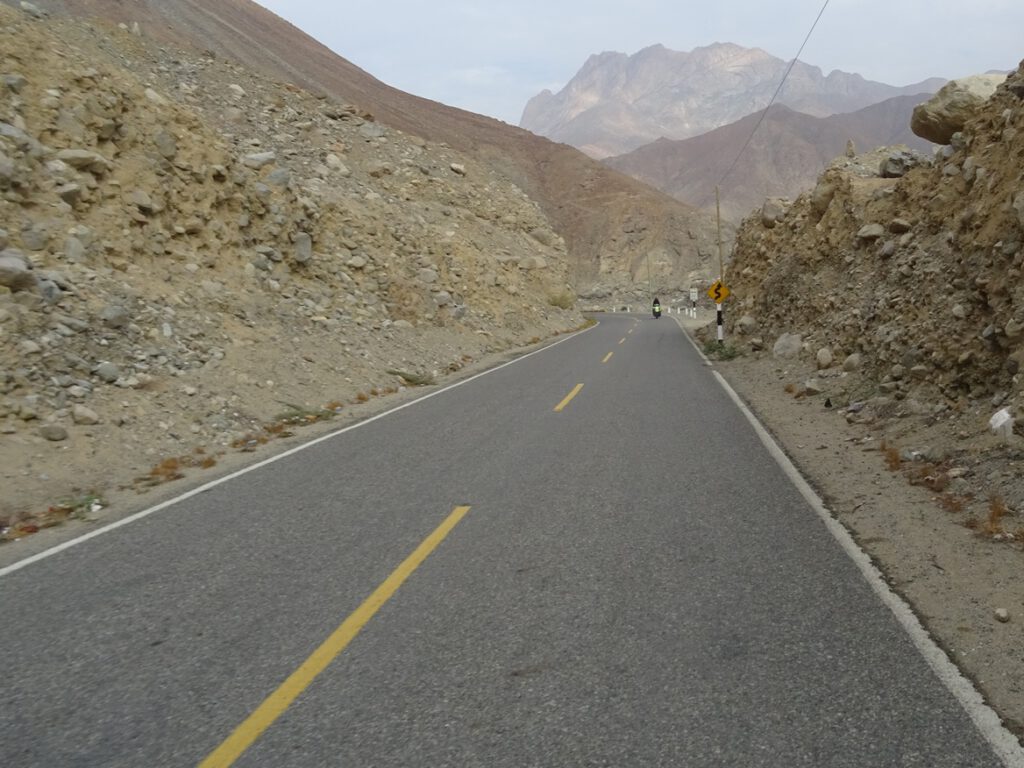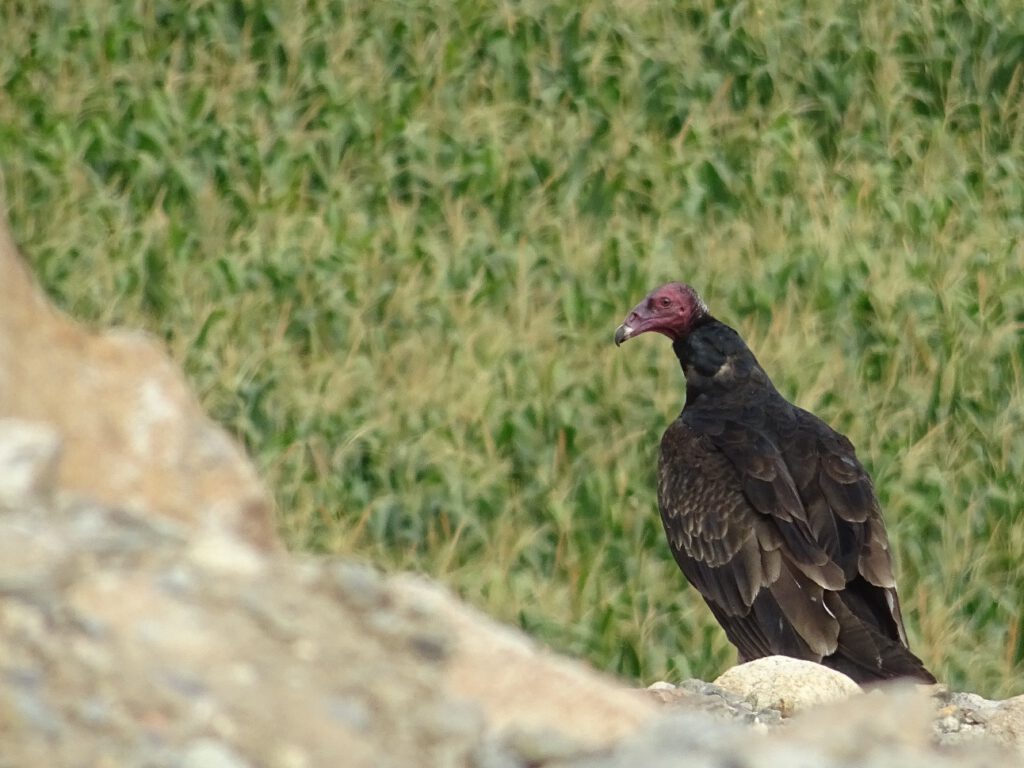 At around 10:30 the heat starts to get unbearable, so we find cover in a watermelon roadside stall, where we all get refreshed except Thomas, that prefers to play with the local kids, apparently just drawing stuff in the dirt with sticks.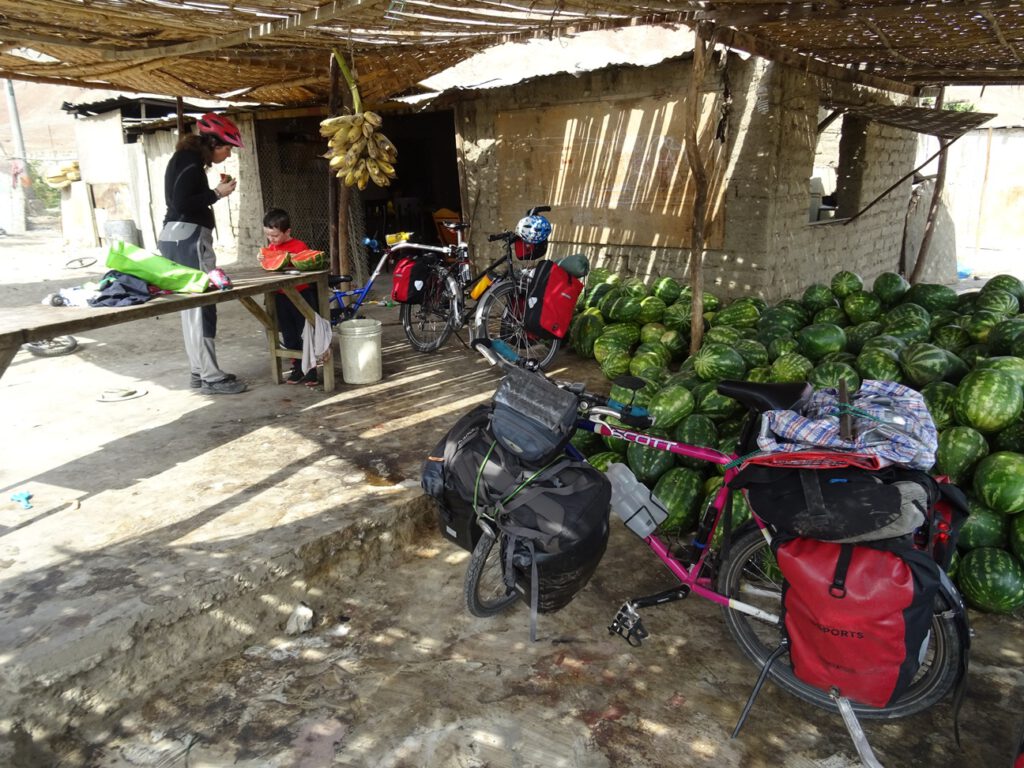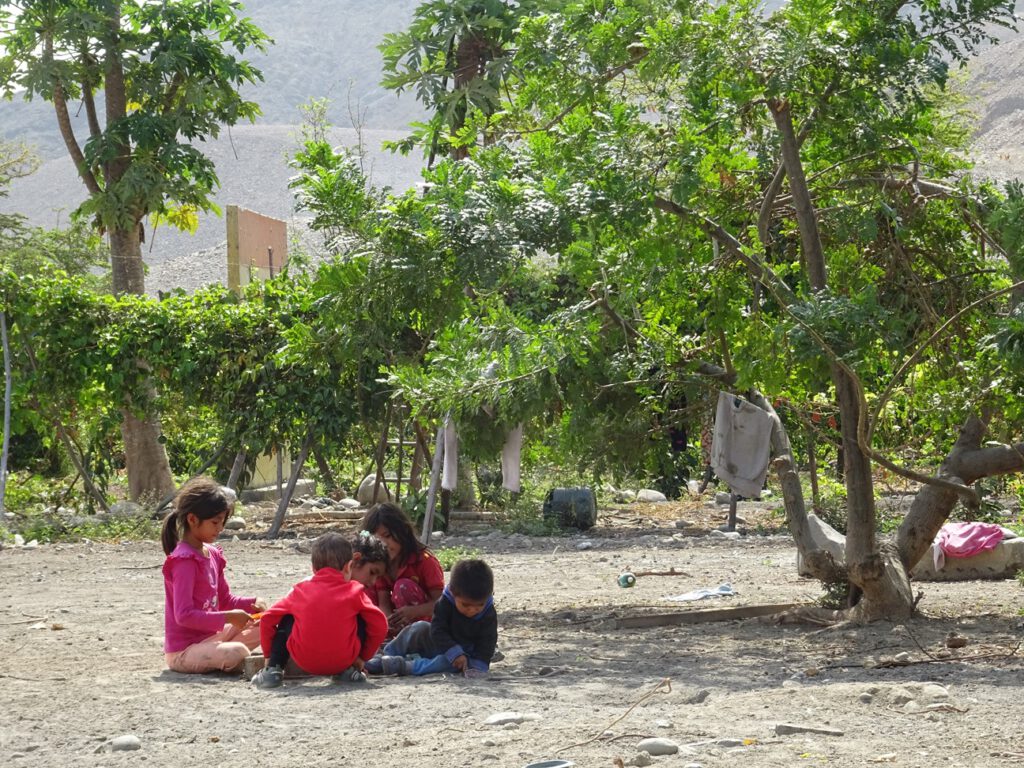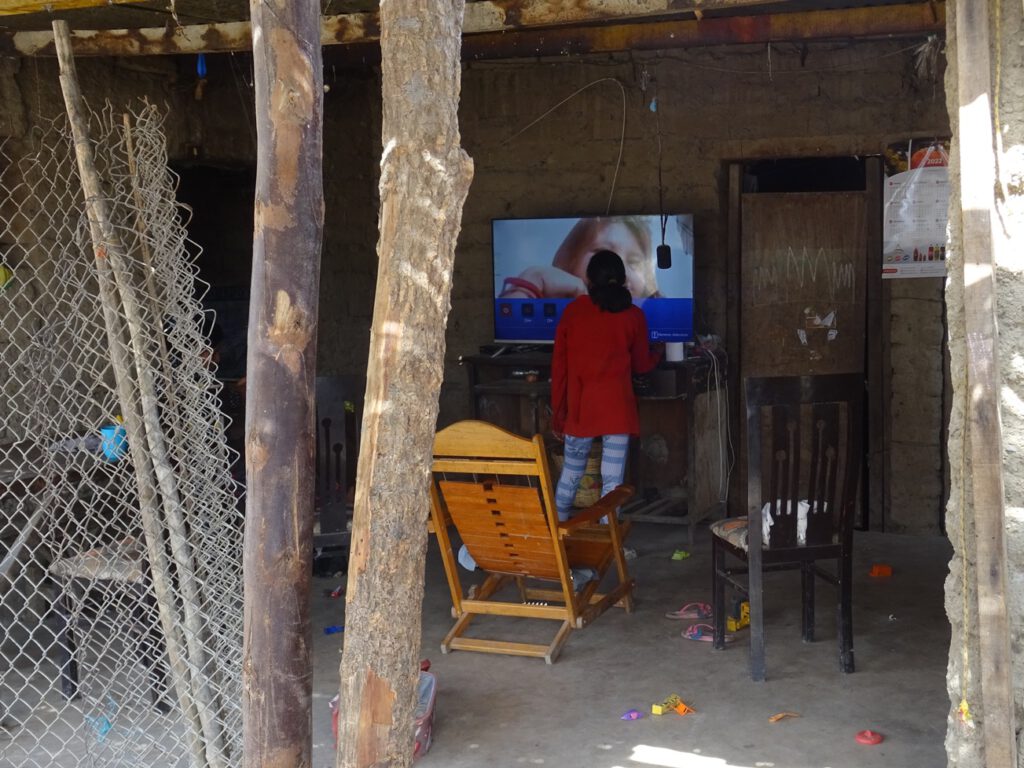 Not long after, just before 12:00, we arrived at the first proper village in three days, Vinzos, so Susanne stops at the first restaurant she sees. We are the first customers and the food offer is still limited, but nevertheless we get what we want. I enjoy a delicious "causa vinceña", which is a tasty mix of spicy tuna fish with yuca all wrapped in banana leaves. Between the heat and the hot dish I drank nearly 1.5 liters of cola on my own!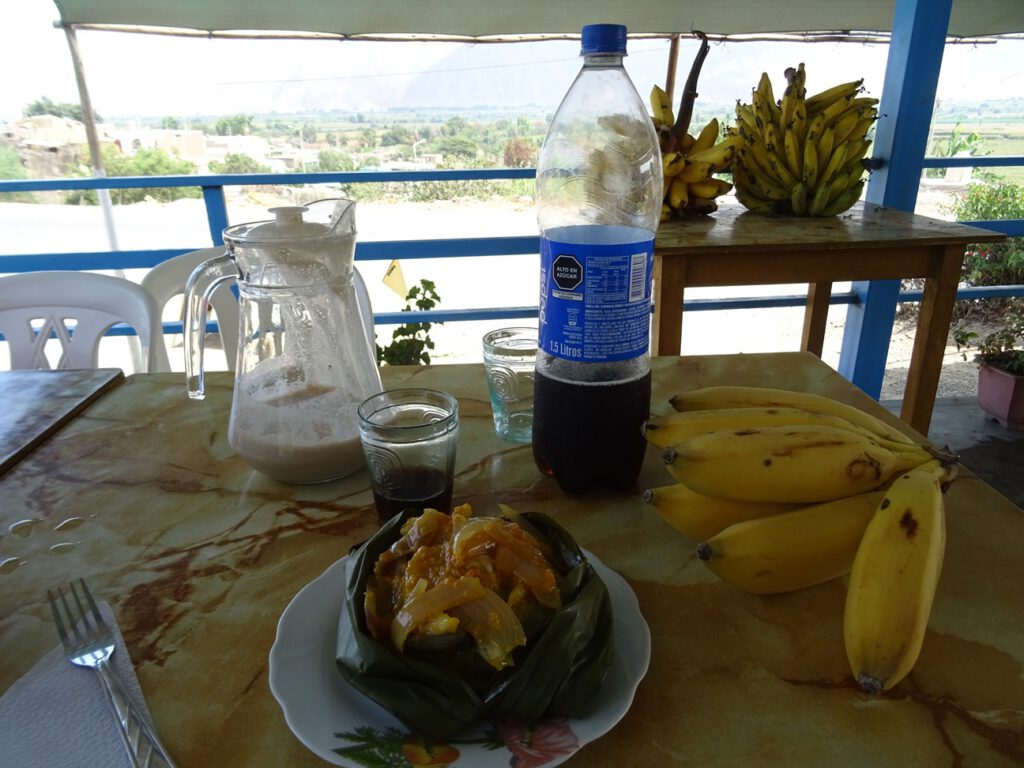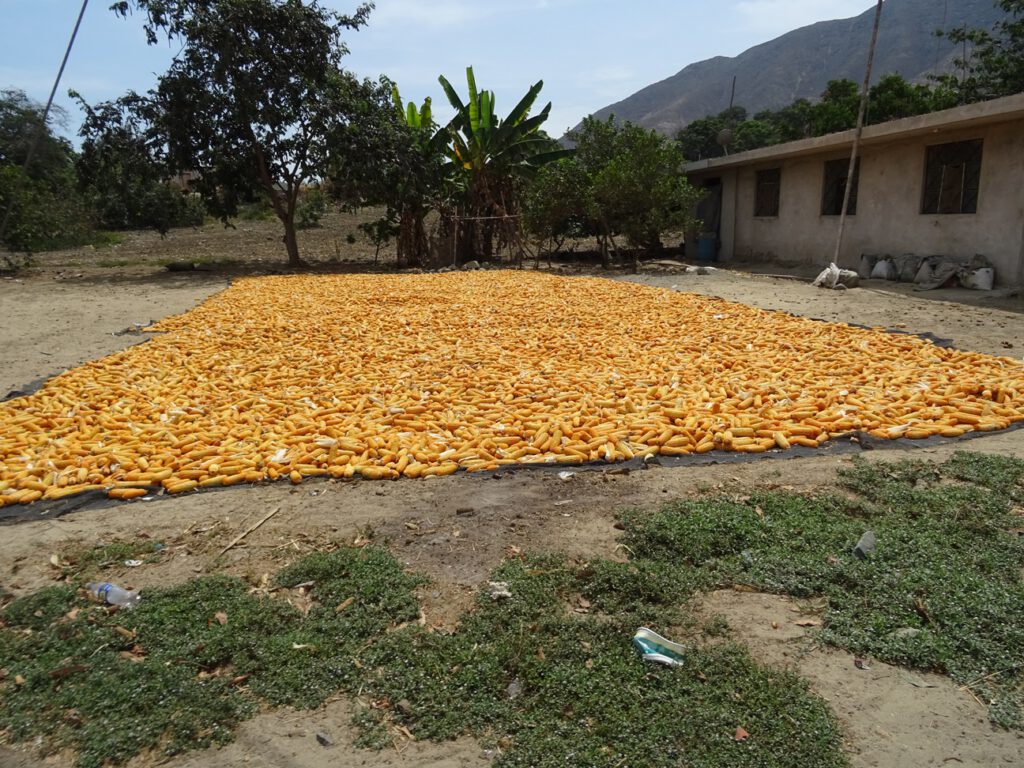 About 15 km before Chimbote, the map suggests a shortcut which is not only more direct but also avoids the highway, which we would have to take if we ride along the Santa river to the end. We take it, but it is actually a dirt road for farmers among many fields of mostly corn. Slowly the path improves to broken asphalt, and the last 8 km are in a proper road coming to Chimbote from the east.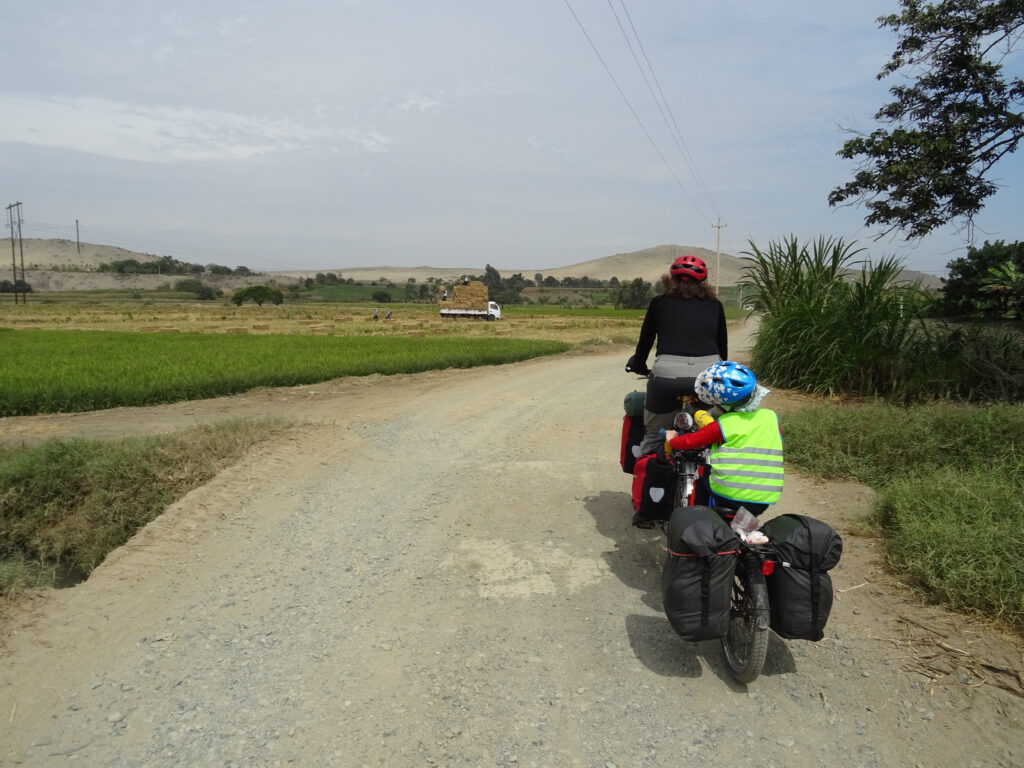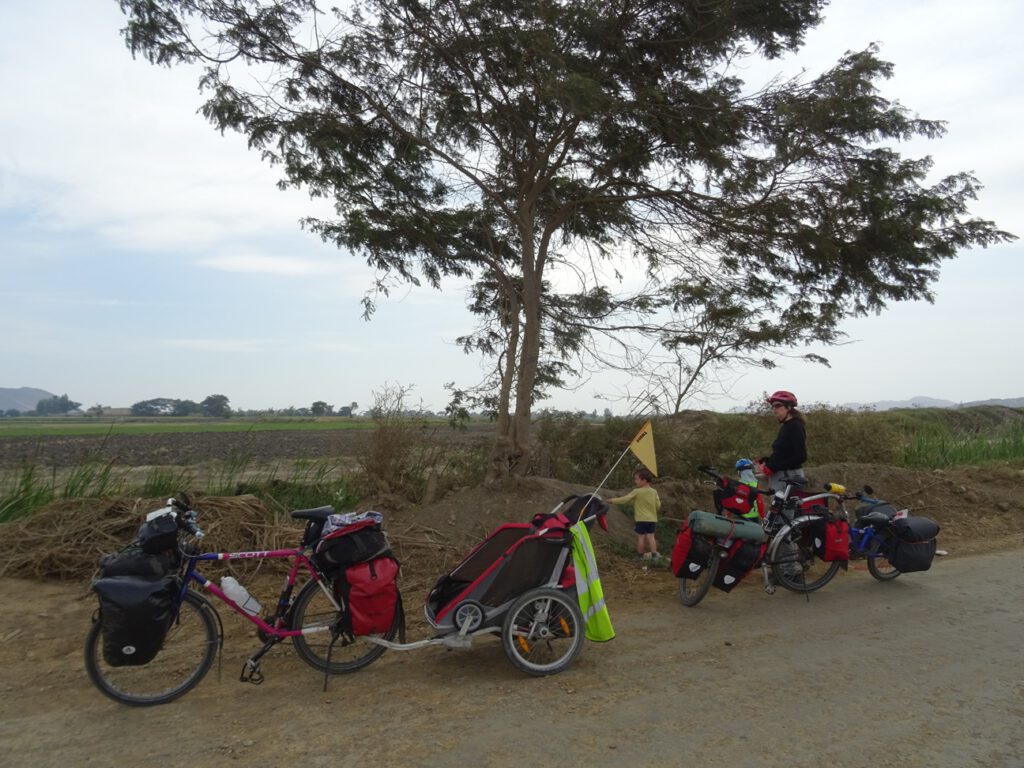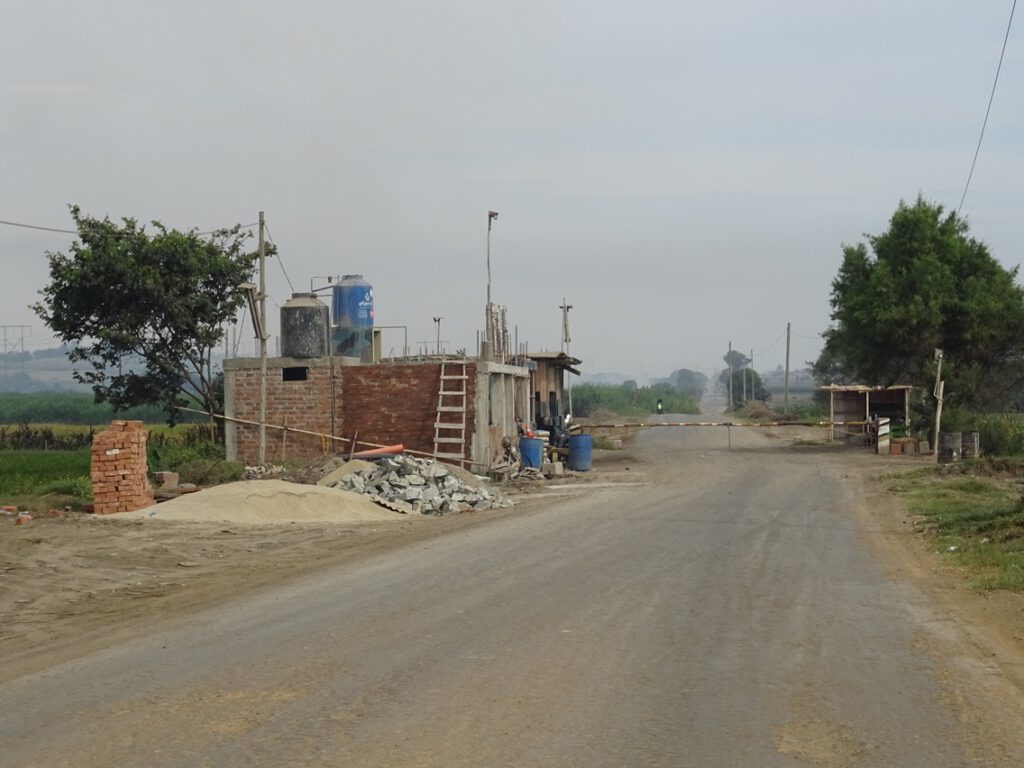 Chimbote is a very non-descriptive but huge city on the coast that smells to dry fish. We had no big interest in sightseeing so we picked a hotel close to the bus station. Our plan is to take another bus for the last 450 km left to Lima, and avoid again the boring and dangerous desert coast road.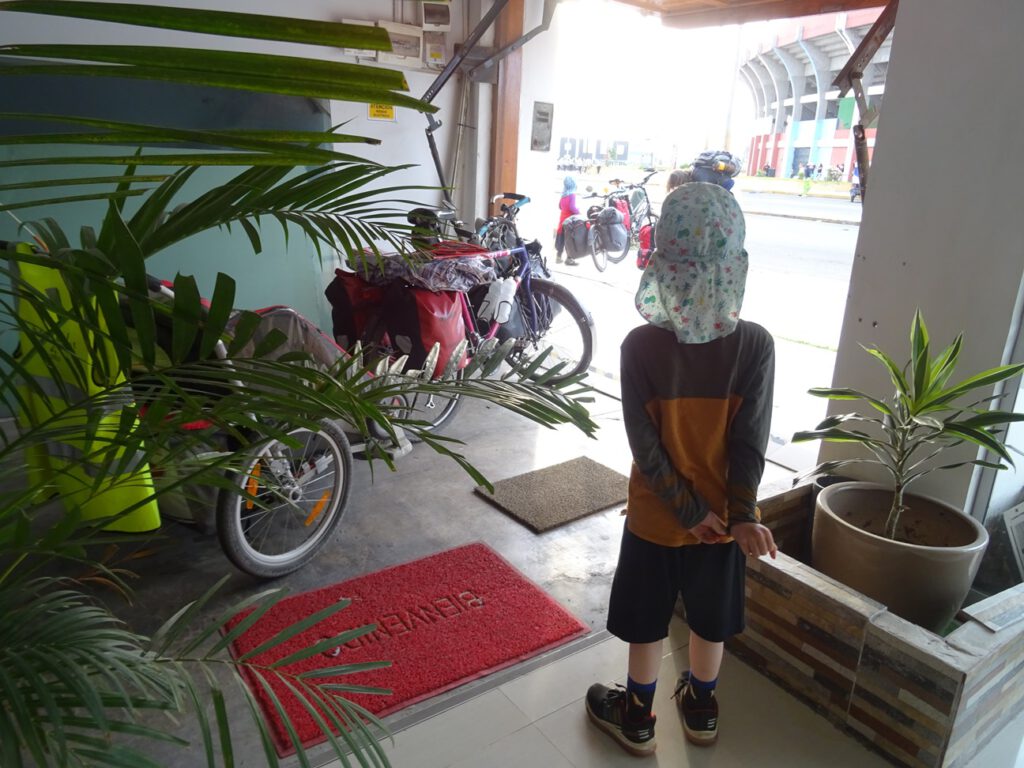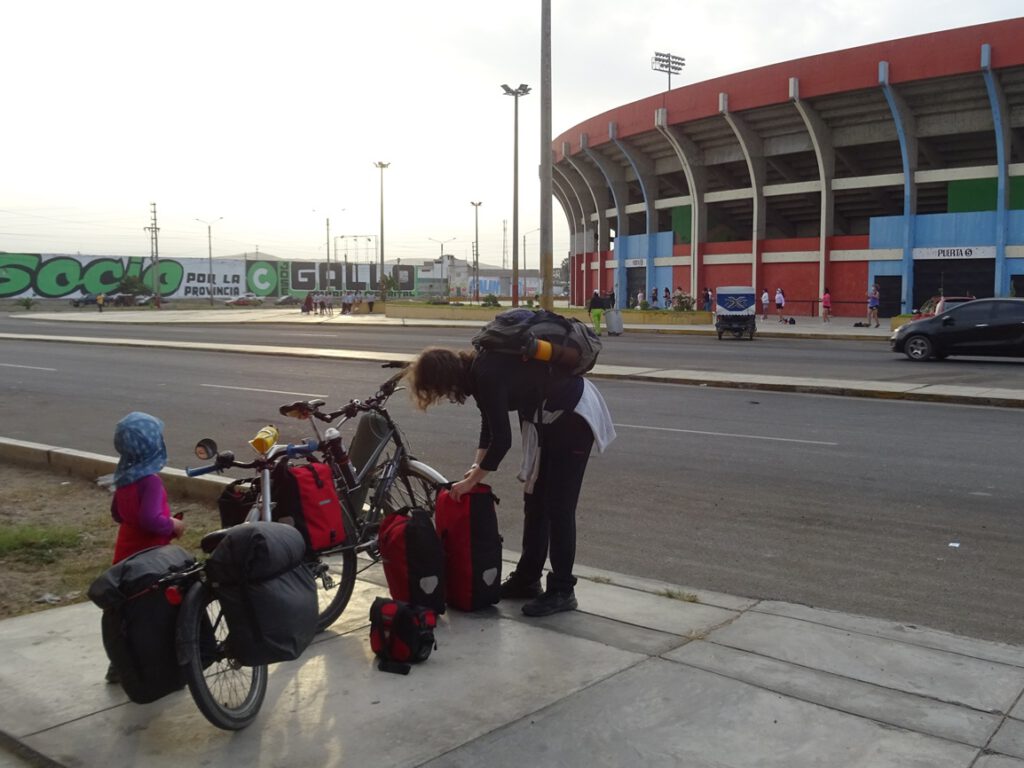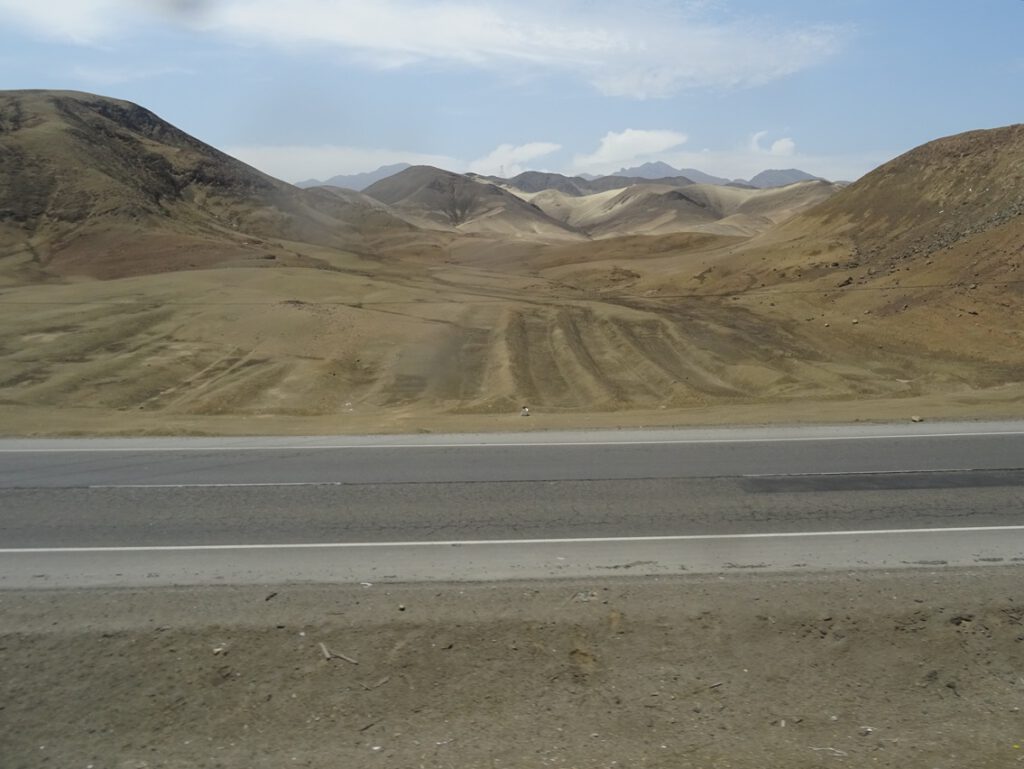 After the usual bargaining for our luggage, and a long journey that always takes longer than stipulated, we arrived in Lima in full late afternoon traffic jam. It's always interesting to see the pulse of a big city from the safety of the bus, but we are a bit anxious as we have no hotel booked and it's getting dark.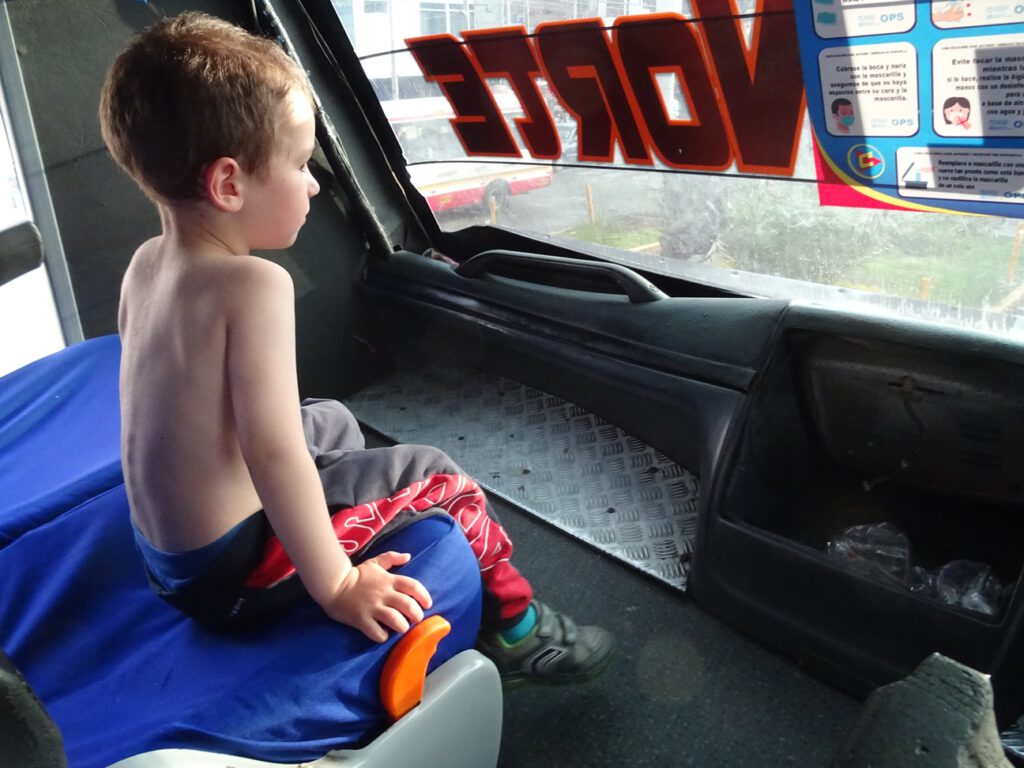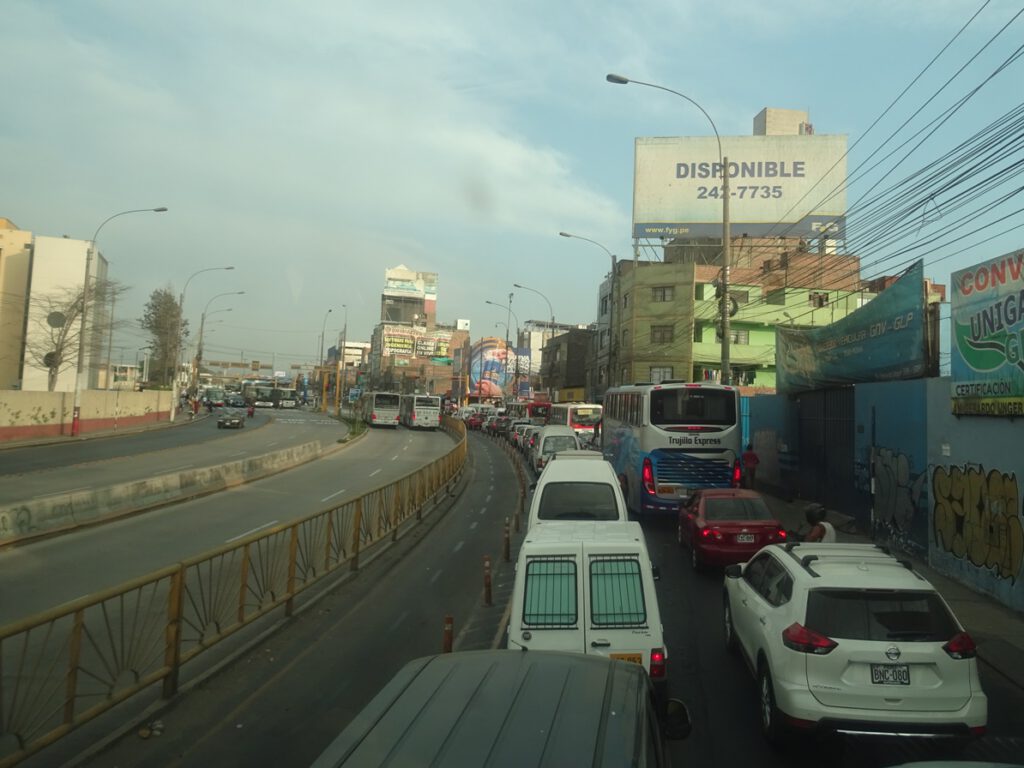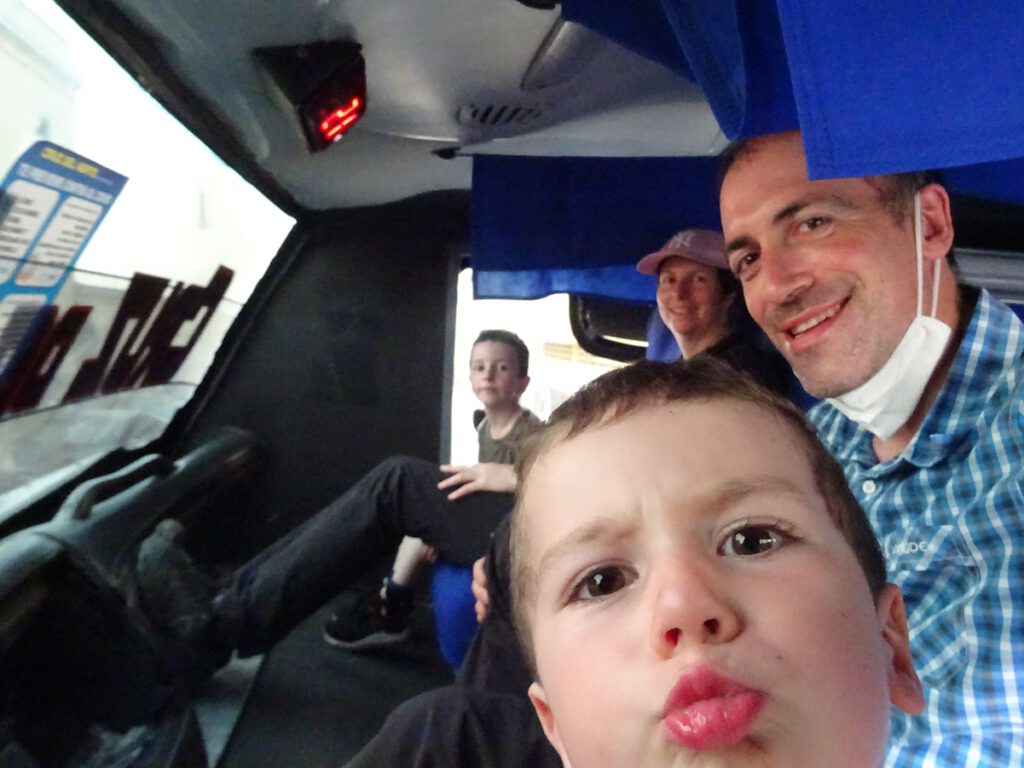 The bus station is not far from the historic center, so although Susanne preferred to go to the upscale and safe Miraflores neighborhood, I imposed my vote to go next to the old city center and we quickly found our way on back streets to an apartment where we will spend a few days in Lima.