Flying Iberia with bikes
Like all airlines, if you want to carry a bike you need to read the small print first. Most airlines either don't carry bikes at all, or they do but with charges, size or weight limits, or all of the above. A very few still transport bikes with no limitations and for free, but they are hard to find.
Iberia promises to transport bikes for no extra charge as another piece of luggage as long as it's below the 23 kg limit. It sounds too good to be true. In comparison, Lufthansa would charge some outrageous 250 EUR for the same service, and they are supposed to be the Germans, a.k.a "bike friendly".
Alright then, Iberia will be. Flights booked, stopover in Madrid. Our fare is the cheapest available, and includes no luggage, but the website promises it's easy to add extra bags or bikes under your reservation. I try the same day I did the booking, but there is no button to add luggage. First red flag. What is going on? I call the help line in Spanish, and they tell me that because my first leg of the flight, Frankfurt-Madrid, is with another company Air Nostrum, I can't do it online, but no big deal, they will take care of it on the phone.
Sure enough, they add 2 bags, get charged on the credit card, and the confirmation email comes right away. But when I try to book the bikes, they say this can't be confirmed by them. They perform the request, but the airport staff in Frankfurt must confirm it. It "should not take long".
Nearly 2 weeks have passed, the flight day is approaching, and still no confirmation if our bikes can come. We have called numerous times, with very vague answers that go from "keep waiting" to " yeah, the plane they use is quite small, probably there's no space available" of which the website says nothing about it (I think it would be unfair to expect passengers must check what airplane will be used and go to the internet to check the cargo area dimensions to decide pre-booking!). We have tried the hotline in Spanish, German and English with the same disappointing results. In German usually they don't even bother to answer, they just keep you on hold until you give up or the system cuts the call for you.
So we are left with the only choice of showing up on flight day in the airport, our bikes boxed according to the very strict Air Nostrum measurements (131x72x21cm, you basically have to ask for a kids bike box in a bike shop if you want to meet those requirements), and hope for the best. Not what I would call the best customer experience.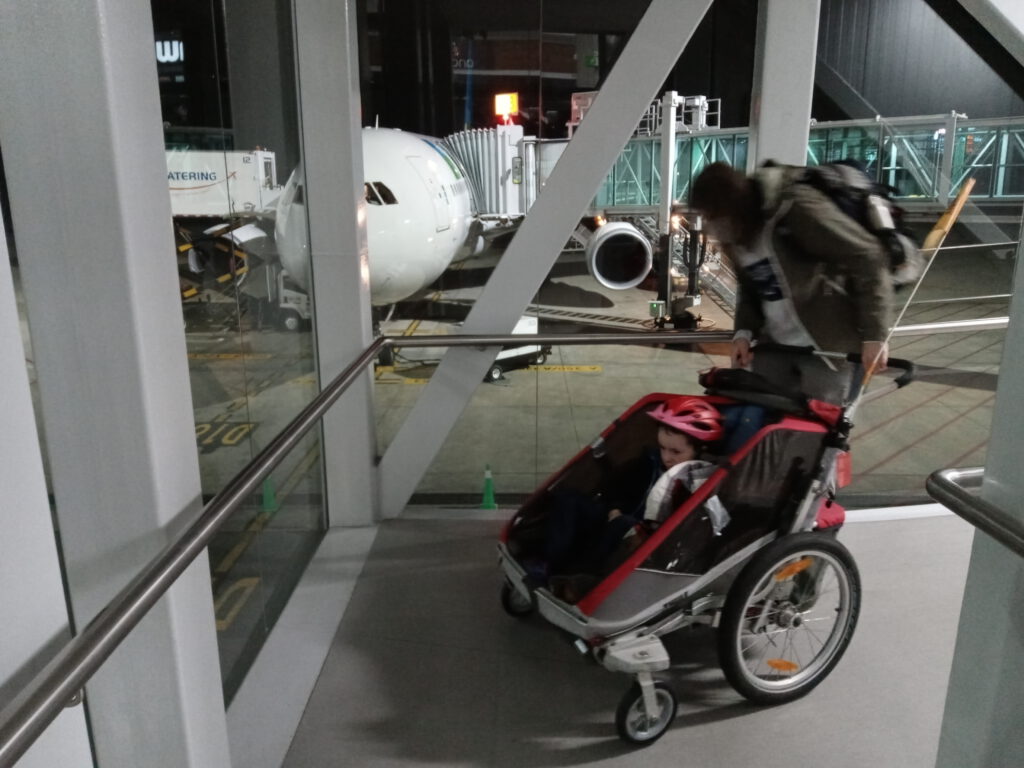 UPDATE: Barely 20 hours before our flight, we got email confirmation of our tickets, seats included. In them, in small print, was finally the confirmation that our bikes were included. However, only one was a "normal bike". The other two showed as "MTB 13 kg", which our bikes, being the touring type, steel frames and fully equipped, would never dream to achieve.
Luckily in the airport it was a non-issue. The guy at the counter happened to be from Colombia so he was a bit nicer to us. Nobody bothered to measure the boxes, nobody bothered to weight them, and he had to check internally as he didn't know how much we had to pay. It was 75 EUR/each in the end, far from the "included in the allowance/45 EUR that states on the website"
The final conclusion is that you should avoid Iberia if Air Nostrum is doing part of the journey, as due to their smaller planes they make a lot of hassle to transport bicycles. Lufthansa is too expensive to carry bikes. A good alternative might be KLM/AIR France, which seem to be more bike friendly, but they also operate small planes from Frankfurt to Amsterdam/Paris, so you might have the same issues we had with Air Nostrum.