A break in the Galapagos Islands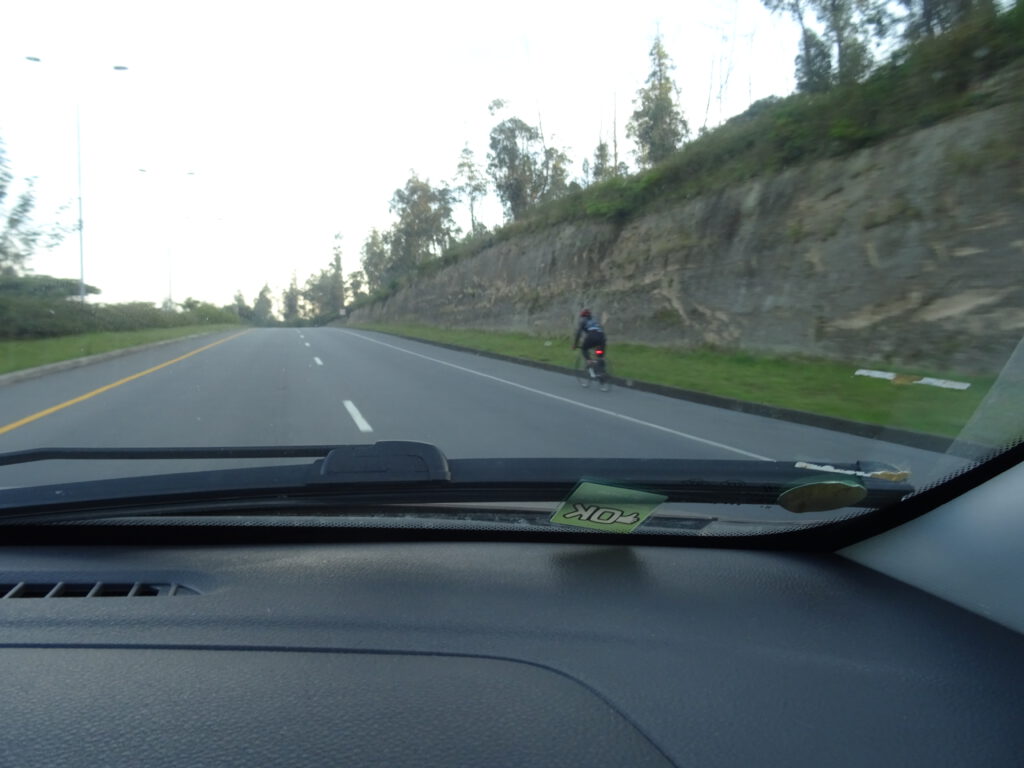 As expected, there are many agencies in Quito to book tours to the Galapagos, the tourist jewel of Ecuador. However, there were not as many as we had expected, and most had very limited options. Apparently, most people go to Galapagos from Guayaquil, and the two agencies we tried only offered a very basic package where kids would pay the same as us and the activities would be easily replicated if we wanted to book everything ourselves. So that is what we did. We found some reasonable, but still expensive, flights to Santa Cruz island with LATAM, planned to visit also Isabela which is the biggest island, and book some accommodation in both islands with Booking.com.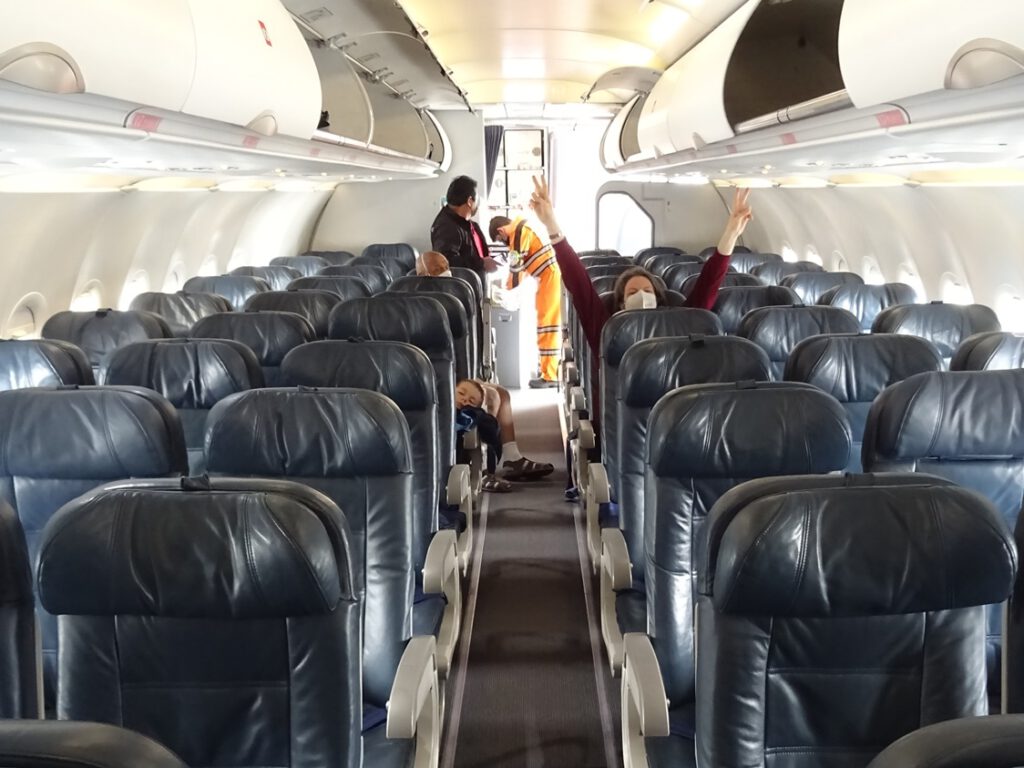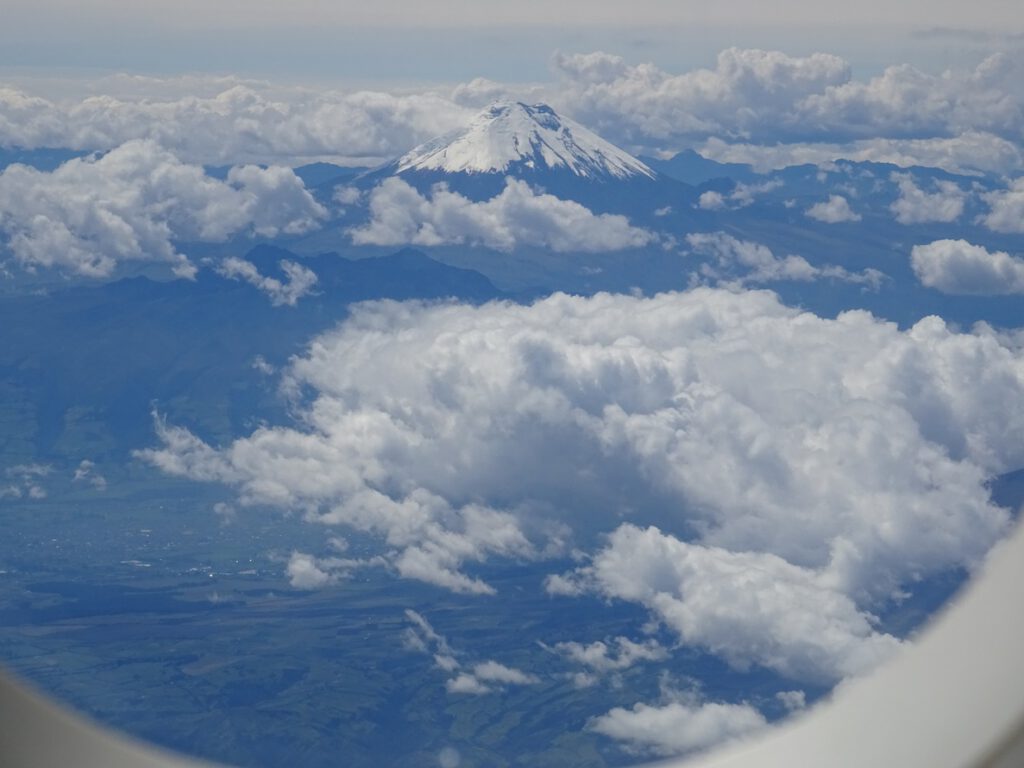 Since we are going with small kids, most activities are not suitable for us, as they involved longer treks or diving/snorkeling which our kids, not able yet to swim, can't do. Still, we did a decent job of filling our time there and visiting as many attractions, beaches and animal sightseeing as possible.
The arrival in the airport in Baltra island was quite a shock, coming from the cool temperatures in Quito at 2800 mts to the warm and humid in Galapagos. From Baltra we had to take a bus to the harbour, then a short boat trip to Santa Cruz island, and then a bus to Puerto Ayora, the island capital where our hotel was.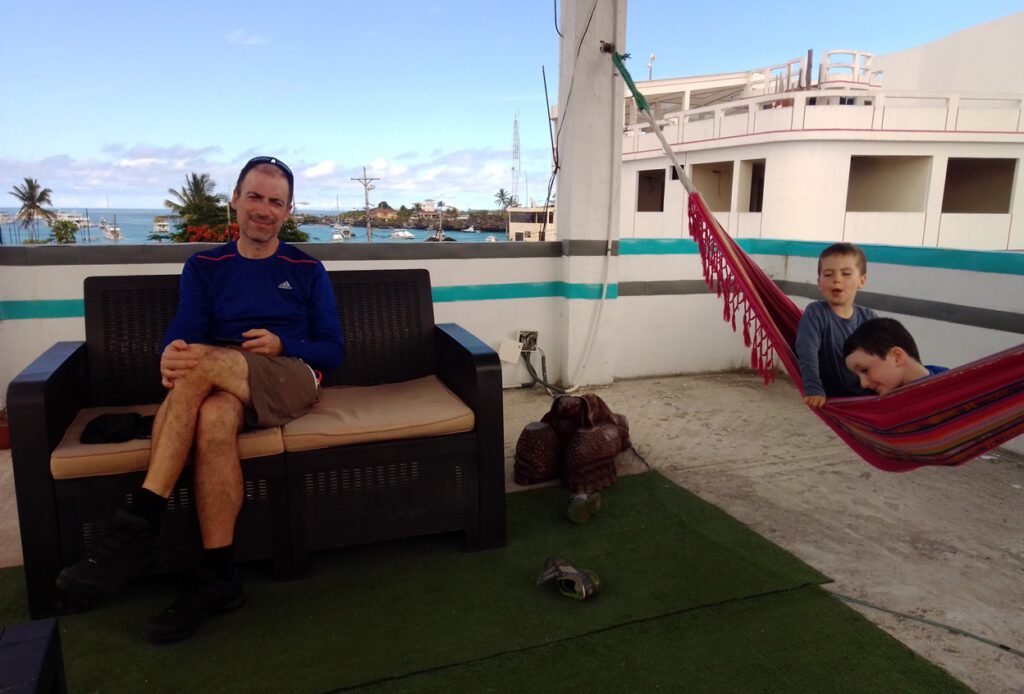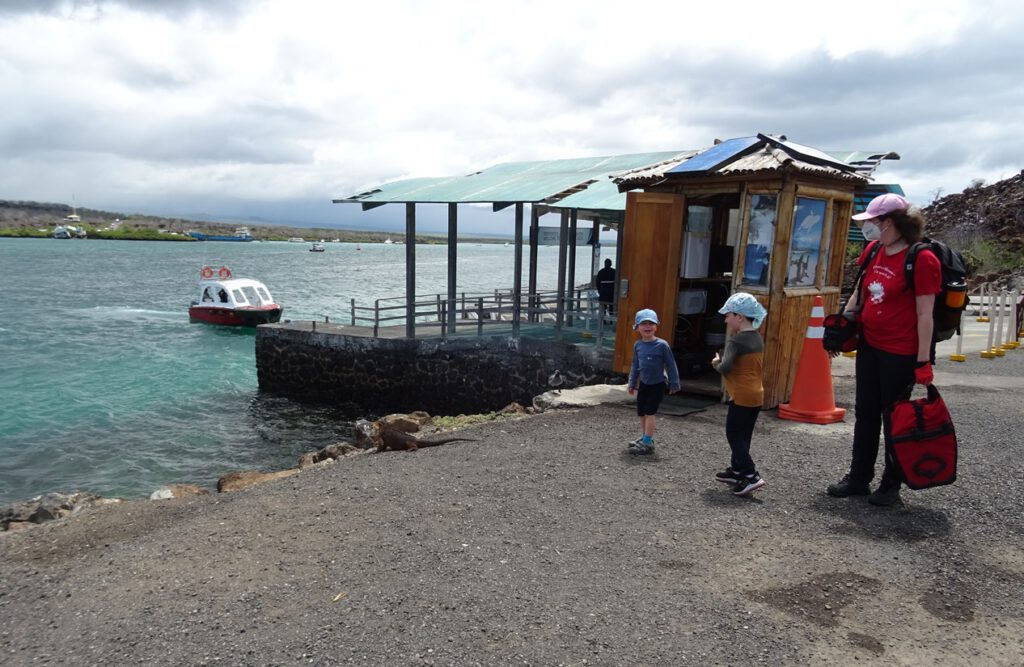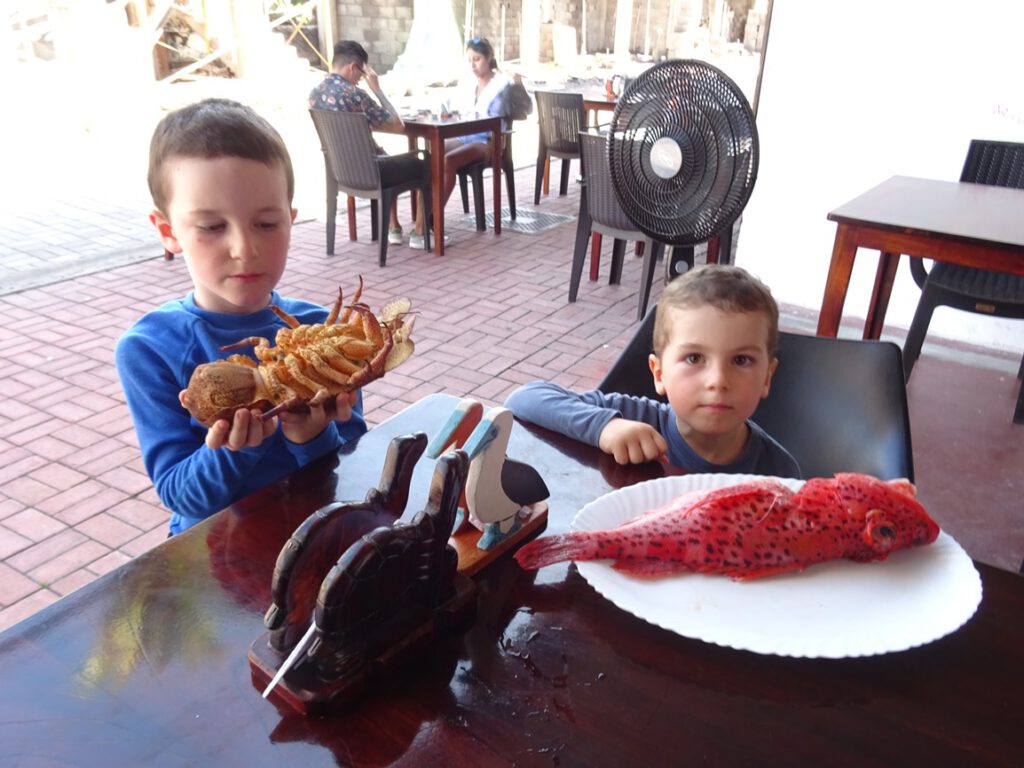 That same afternoon we went to the nearby Los Alemanes beach, which involved another short boat trip, and a lot of iguanas on the way, which the kids loved. The beach is nice and quiet, and not very deep, so it was perfect for families. Unfortunately we stayed too long and the mosquitoes quickly took over as soon as the sun was gone.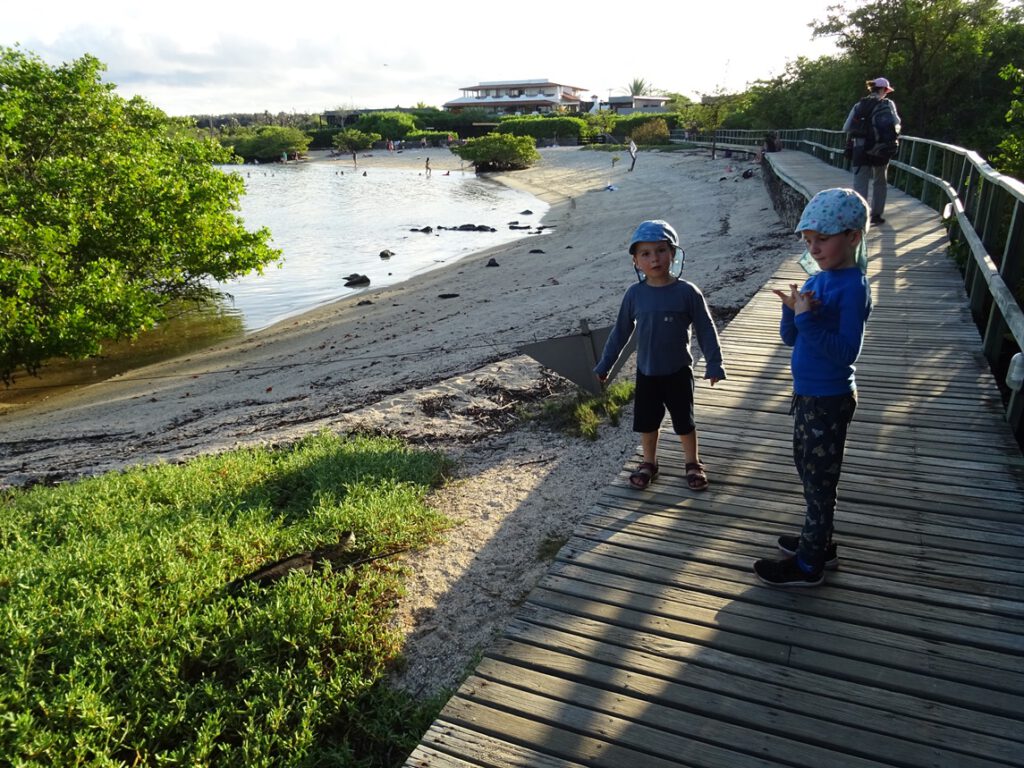 We stayed 4 days in Puerto Ayora, and we went to visit the Darwin center, which is a breeding place for Galapagos turtles, with a guide that explained in surprisingly good German all about those giants. We also visited Las Grietas, which are some lagoons created by the volcanic rocks next to the sea where you can swim. Unfortunately you are now also required to get a guide and pay an entrance here, which to be honest is a bit too expensive for what it is.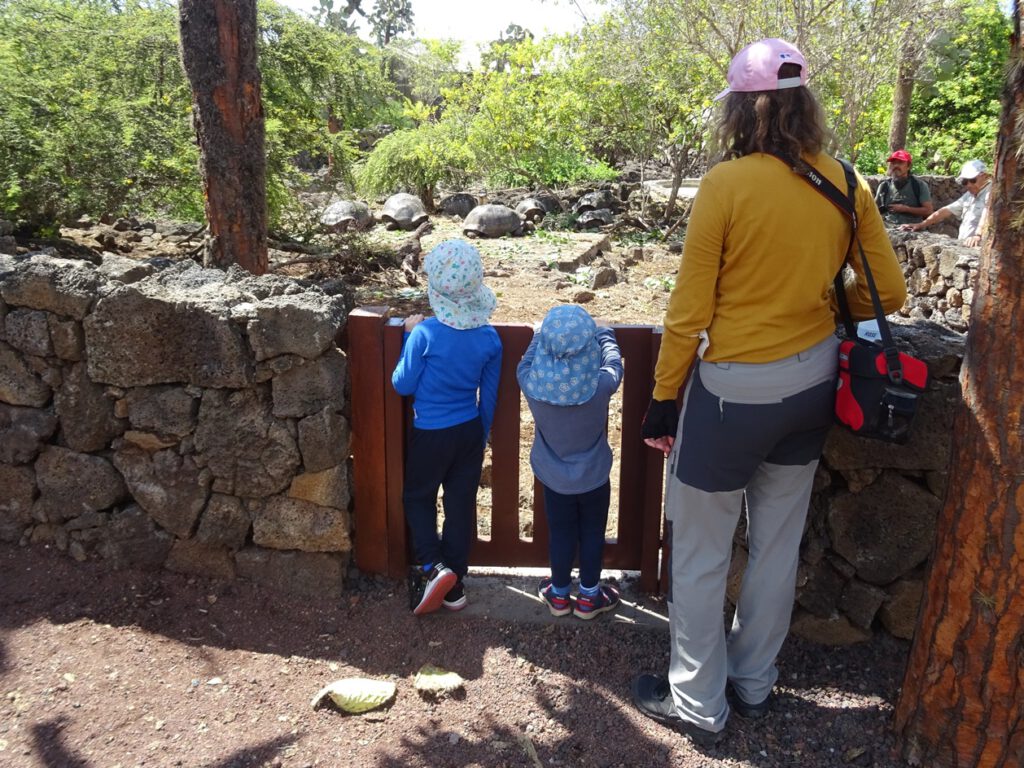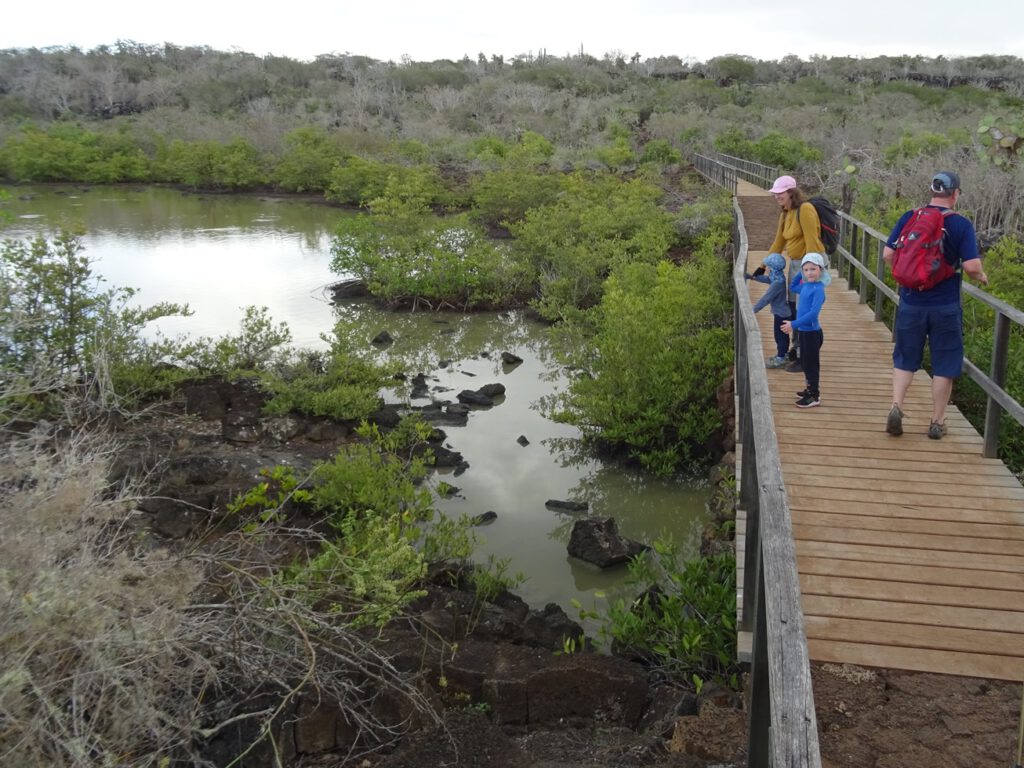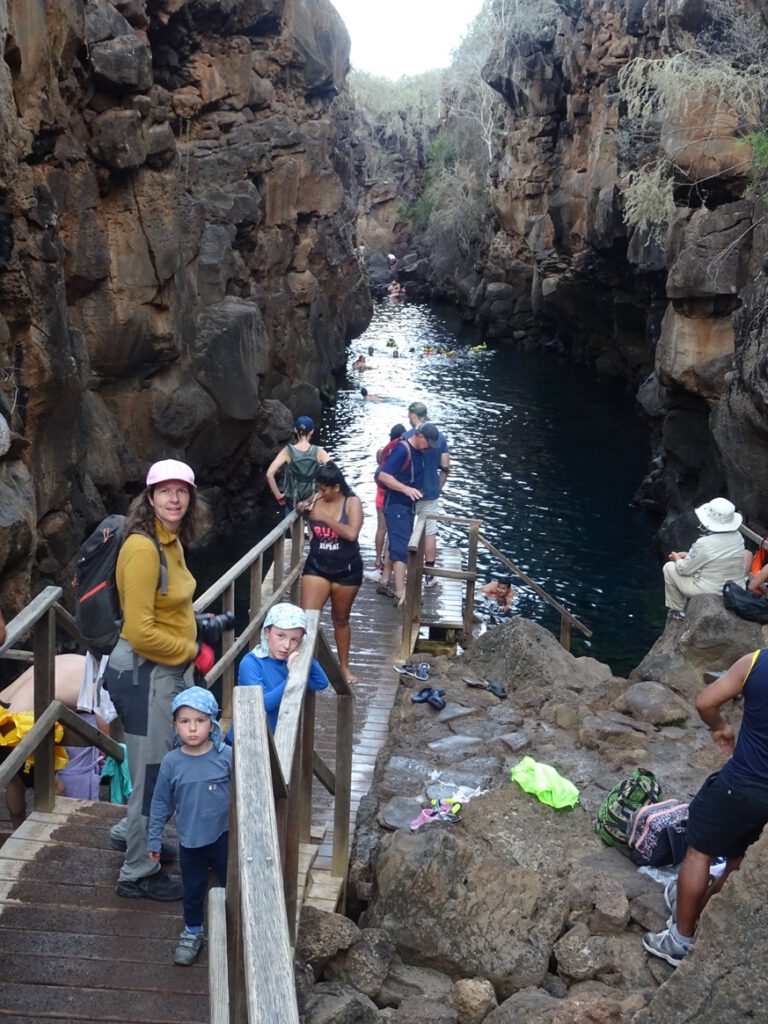 Another day we went to the "Gemelos", 2 massive holes up in the mountains created by the ground collapsing into the tunnels below the surface made by the lava from previous eruptions, and afterwards we visited a rancho where many Galapagos turtles roam freely and you can see them from very close. This was a real highlight, specially for Simon. It was also lucky that it was relatively quiet and the guide there allowed us to get close to many huge specimens.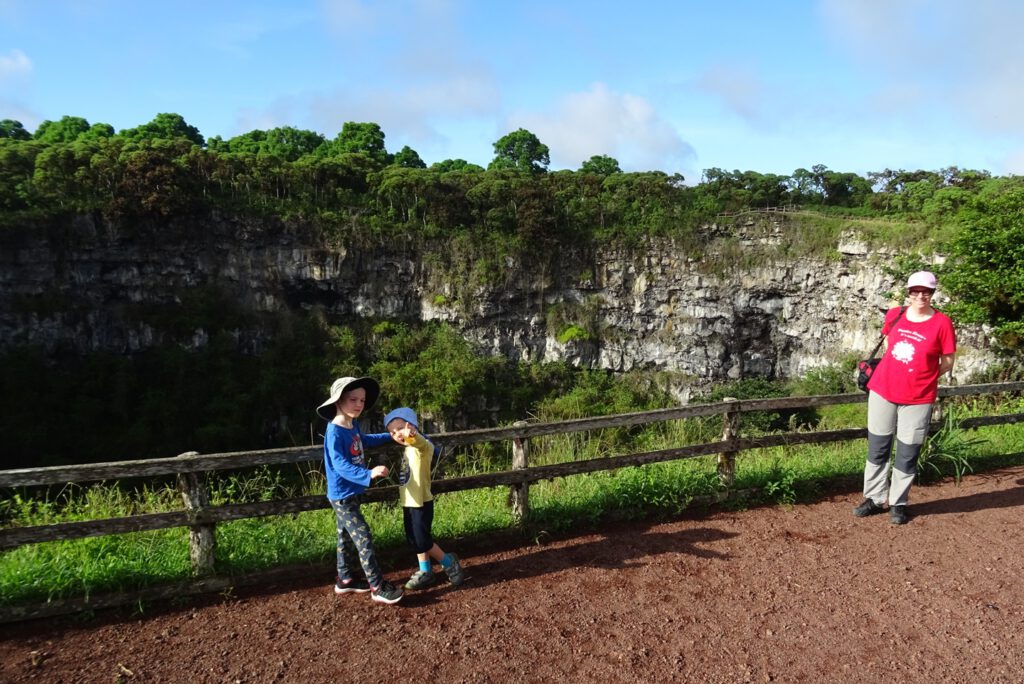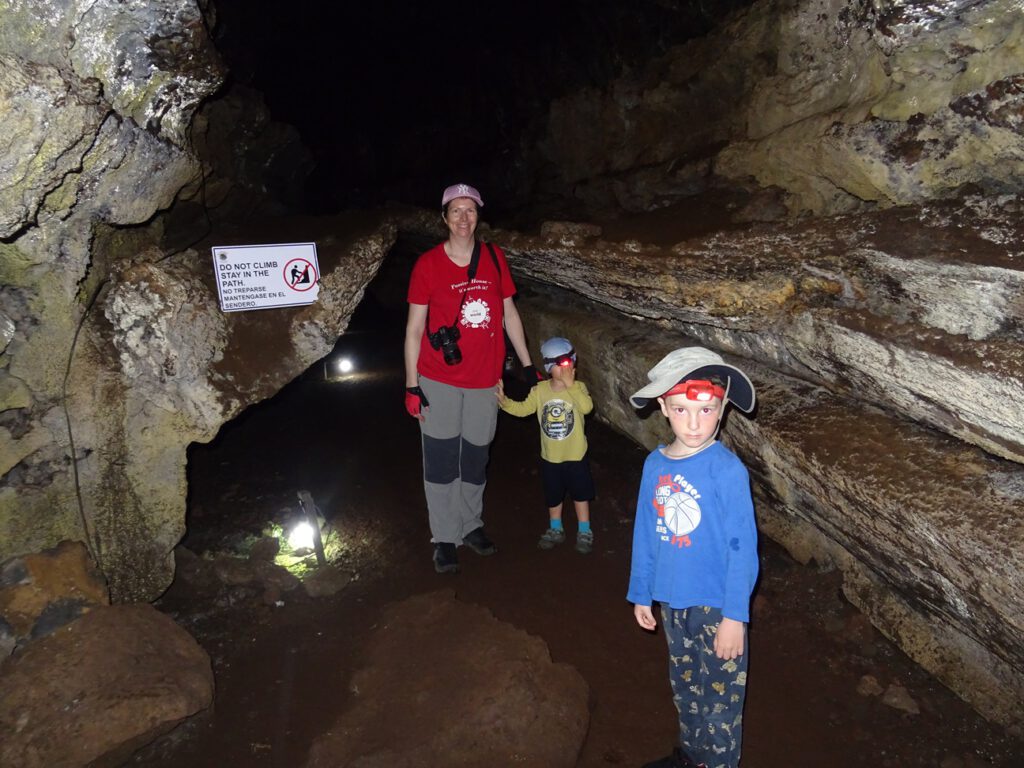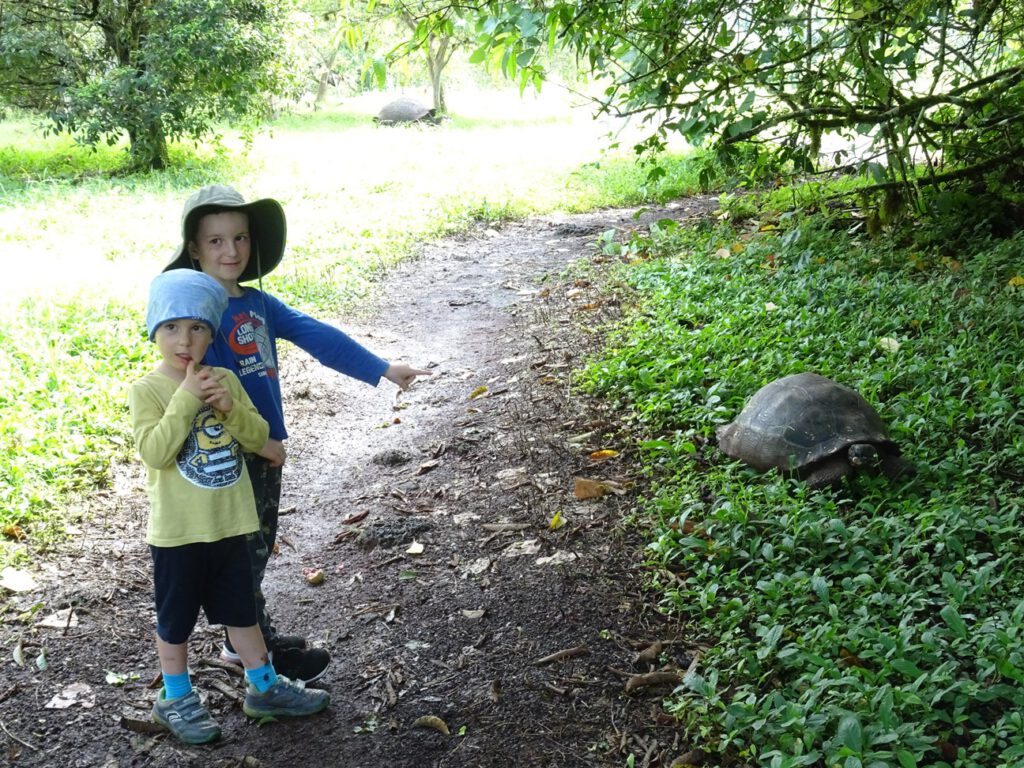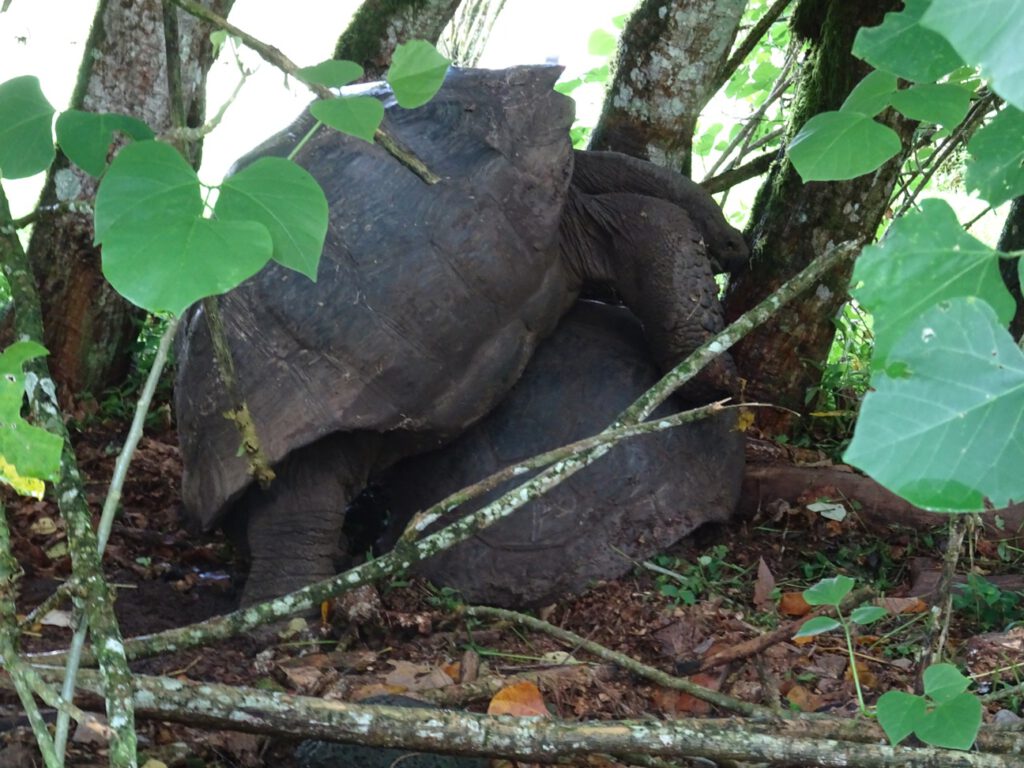 Another day we walked to Tortuga Bay, a huge beach where marine turtles go to lay their eggs. We then went to a nearby beach to swim and took a boat back, which Thomas did not enjoy much as it was quite a bumpy ride to cross the waves coming into the bay.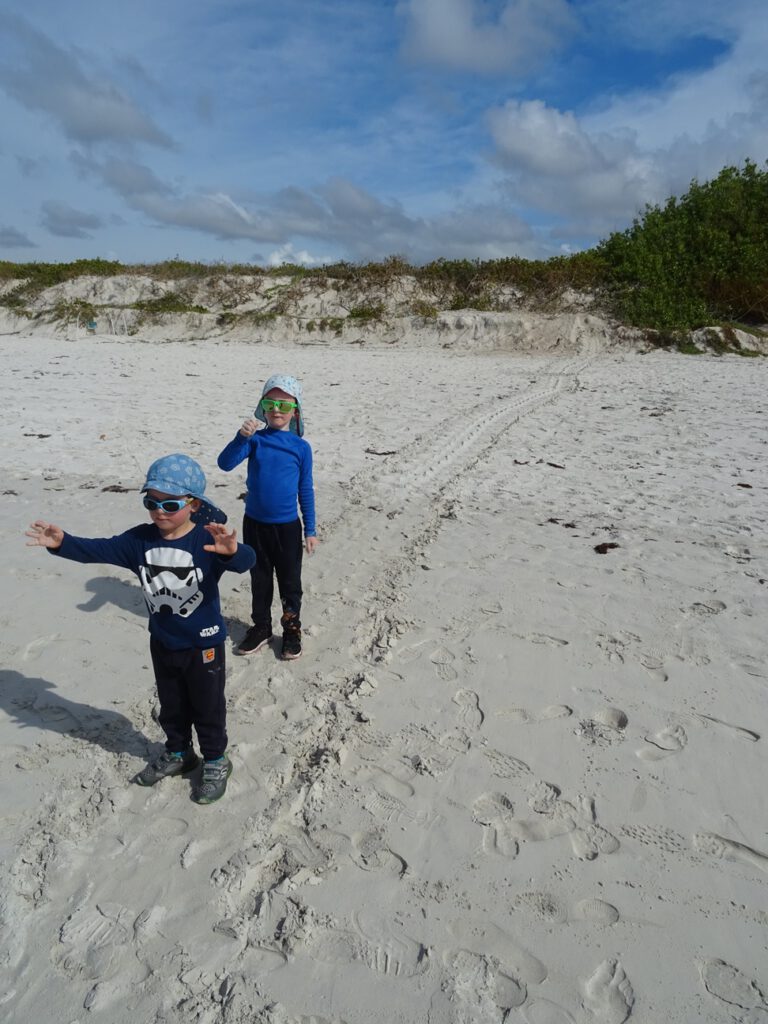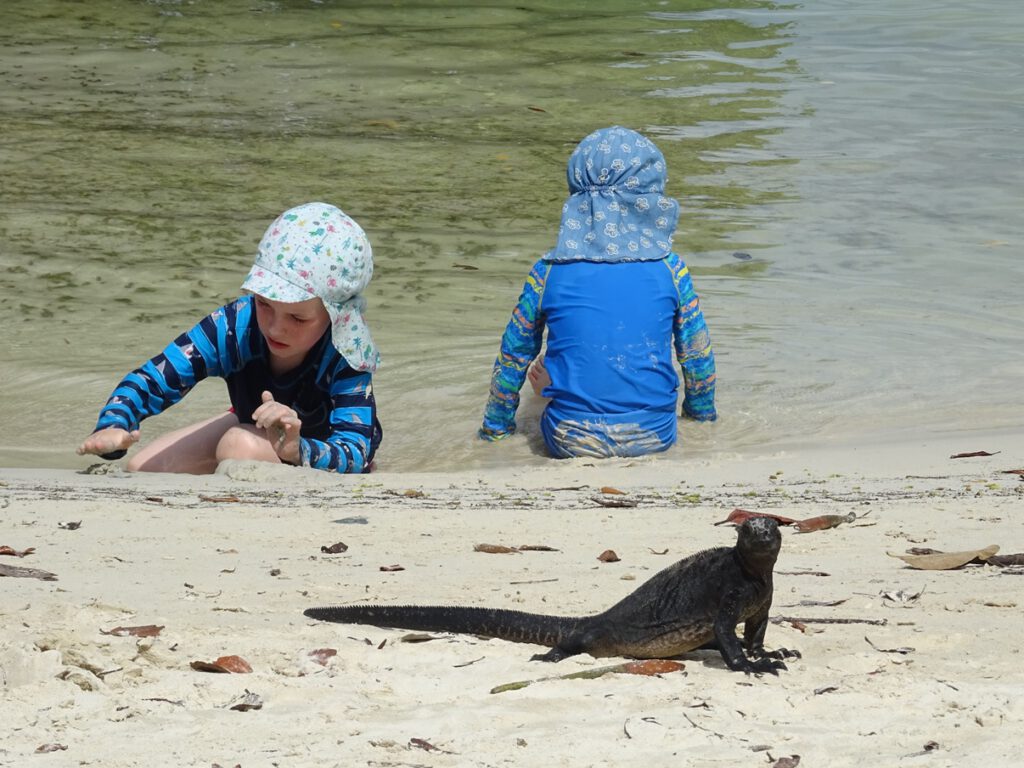 Our impresion of Santa Cruz has been very positive. You can see the quality of life here is much higher than in the continent, so tourist money is somehow also reaching the locals. Many work as guides, or tour operators, taxi drivers… The policy in the islands is that only locals can live there, and anywhere else, either foreigners or Ecuatorians from the continent need to get a temporary permit. There were many playgrounds for the kids, which is a rare thing anywhere in South America, and the place just felt safe and alive also at night, which is not the case in the continent.
Next stop.. Isabela island!!