A list of things we saw, tried and experienced
Again, we have been for barely three weeks in Ecuador, so pretending to get a complete and fair image of the country is unrealistic, but we'll still try to summarize here what we saw and what was our impression of the country.
Route
After crossing the border In Tulcán, we took a bus to Otavalo, since we wanted to avoid the climb to Ibarra, that Rubén from Xtreme Bike in Ipiales had warned us about. After Otavalo, we cycled very close to Quito, where we took a taxi for the last kilometers to avoid the difficult approach by bike to such a big city.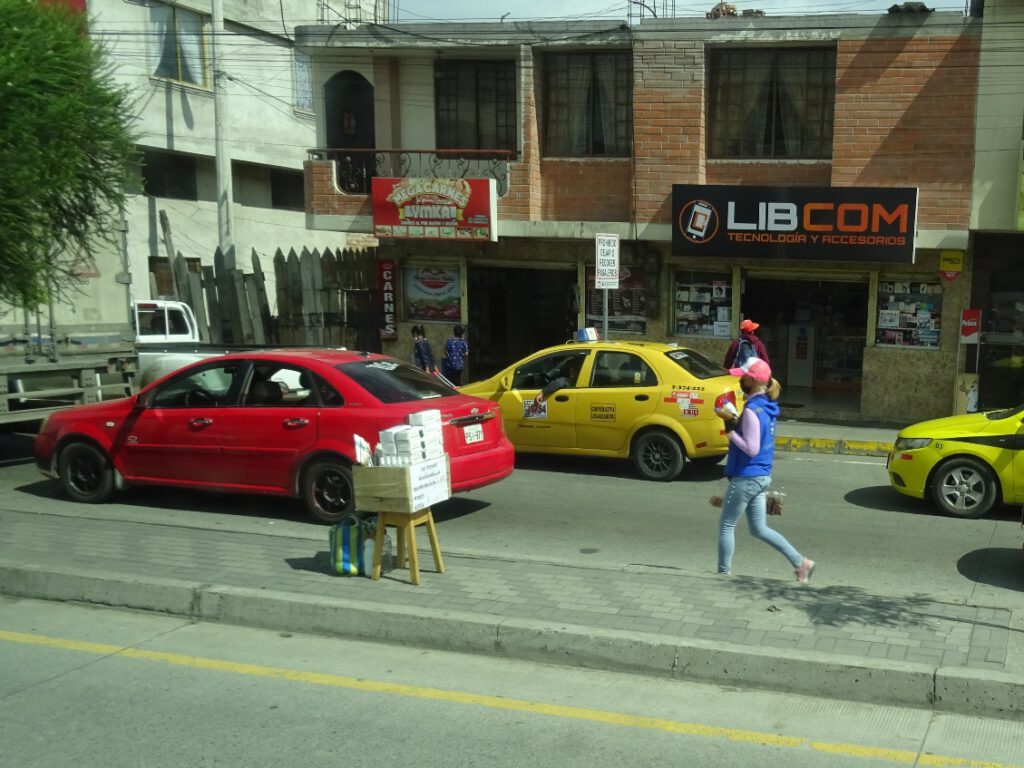 After that, Susanne was unhappy with the traffic, the noise of the trucks, and the dangerous riding on the Panamericana. The problem in Ecuador is that as soon as you leave the main roads full of traffic, the surfaces deteriorate quickly and the gradient of the climbs gets much tougher.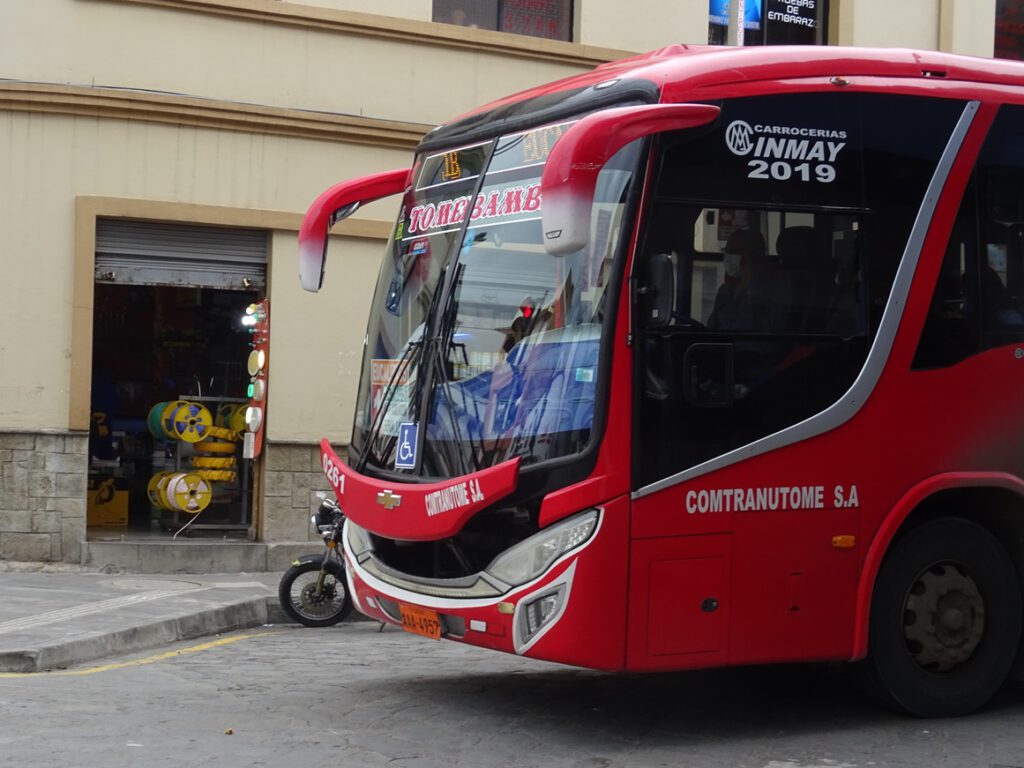 After a week break in Galapagos, we continued by bus to Cuenca. From there there are three possible border crossings with Perú, but with the excuse of COVID two of them remained closed at the time of our trip, so we could only go through Huaquillas, in the coast. This crossing is not the safest, and it means you get into Peru on the coast, which is not only boring due to being a busy highway in the desert, but also does not have the best reputation in terms of safety. So we just took a series of buses to go from Cuenca into Perú.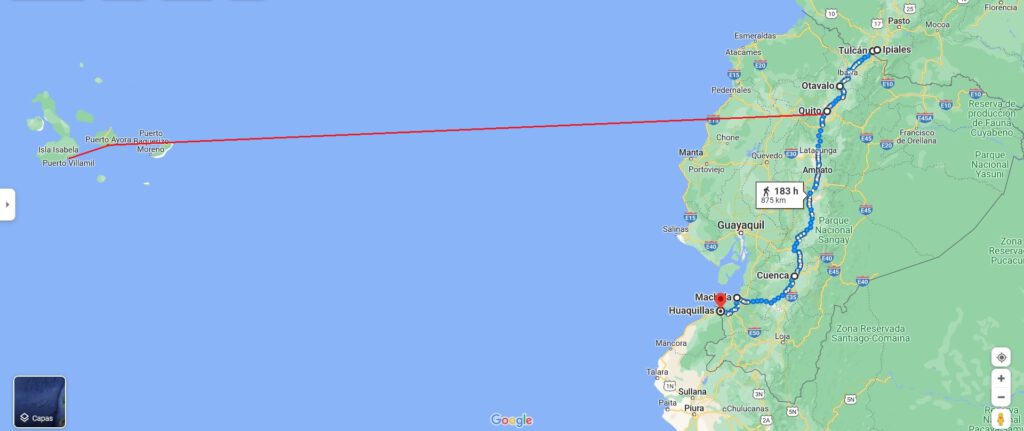 Food
The food in Ecuador was not completely different to Colombia, but at the same time it was. It is similar in the way that the typical menu includes a soup as starter, and then some kind of meat, usually with rice.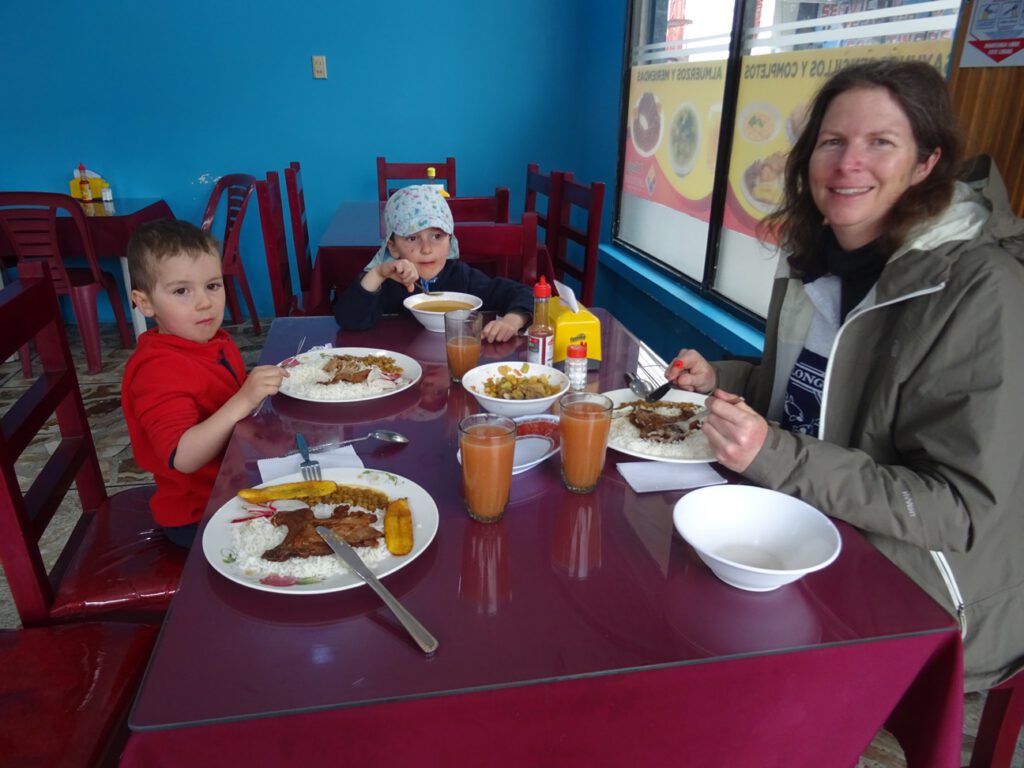 On the other hand, because we traveled mostly following the Andes and we didn't go to either the coast or the Amazon side, with a much milder climate, the diet did not have as many exotic fruits or vegetables as in Colombia. But it had more pulses like lentils or beans.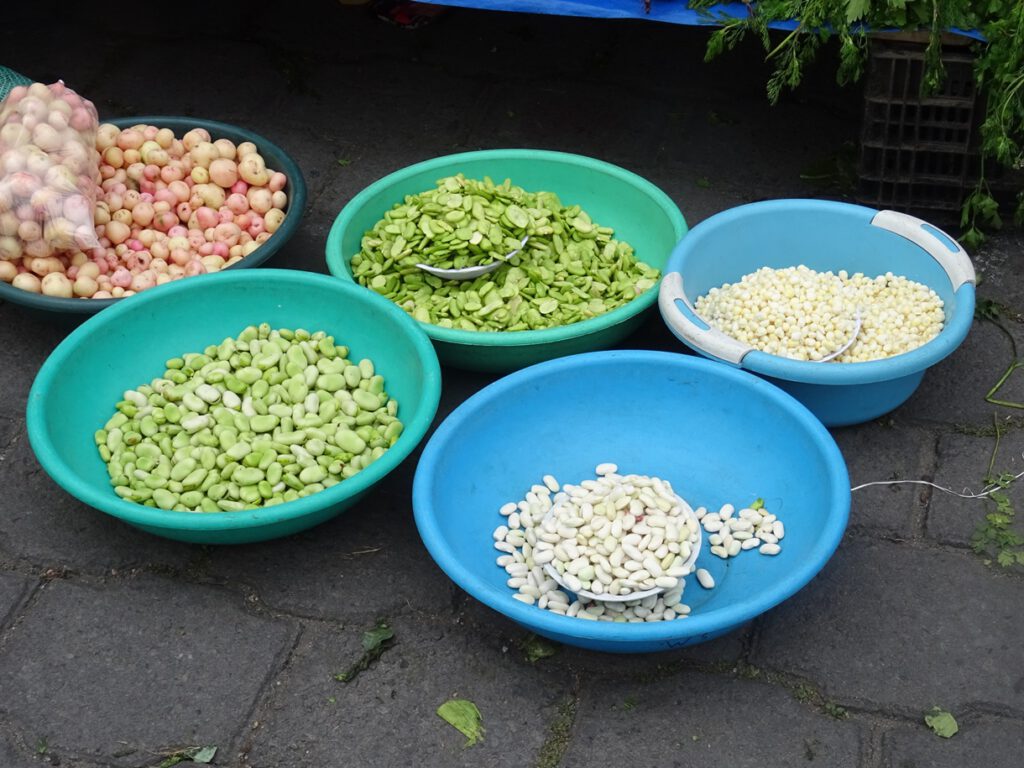 The chicken, as in most of Latin America, is still the king among meats. They call it "Broaster" when they serve it deep fried with batter like you can find in KFC. Talking about it, Ecuatorians are quite US-friendly and they love American food chains like KFC or McDonalds.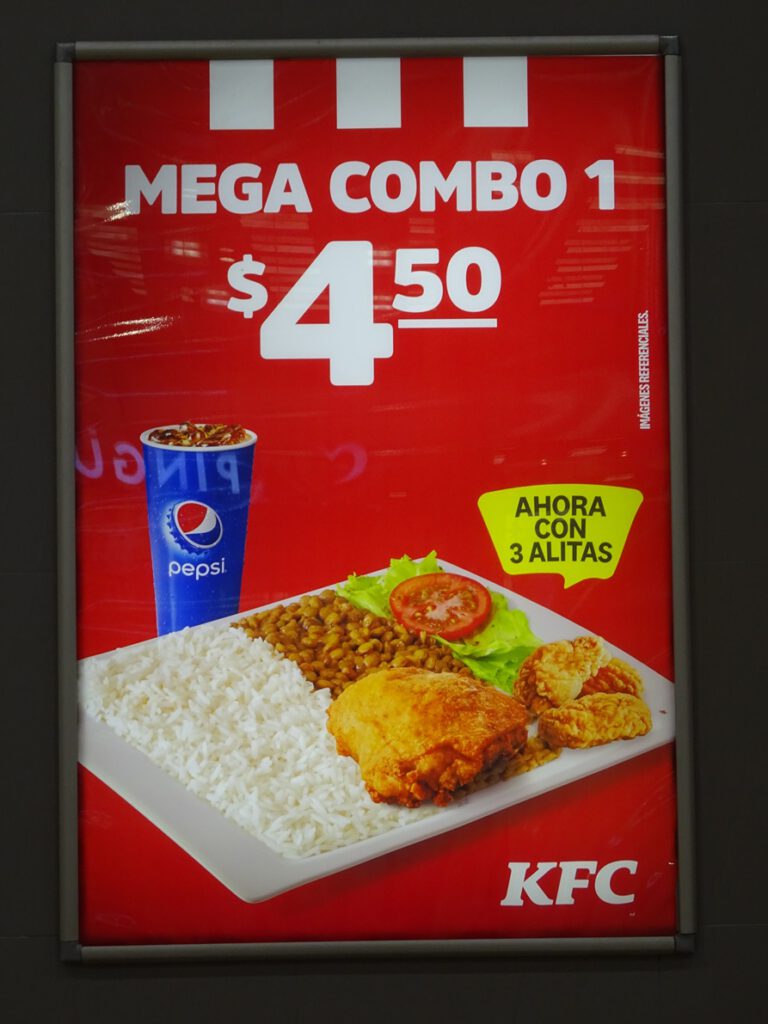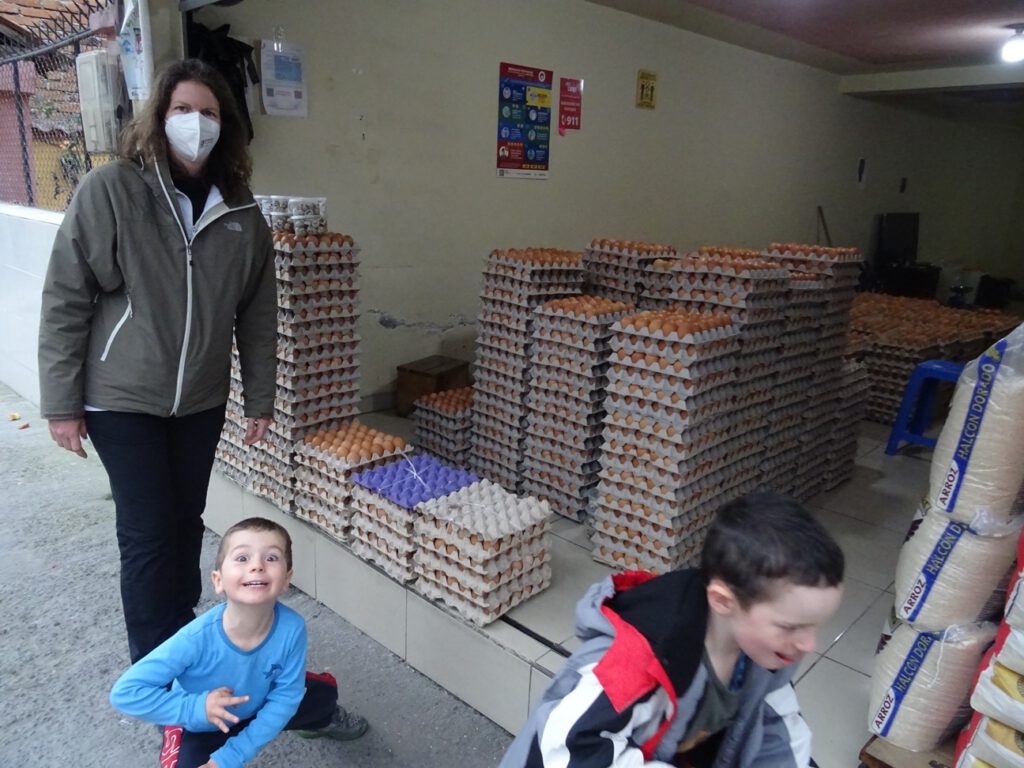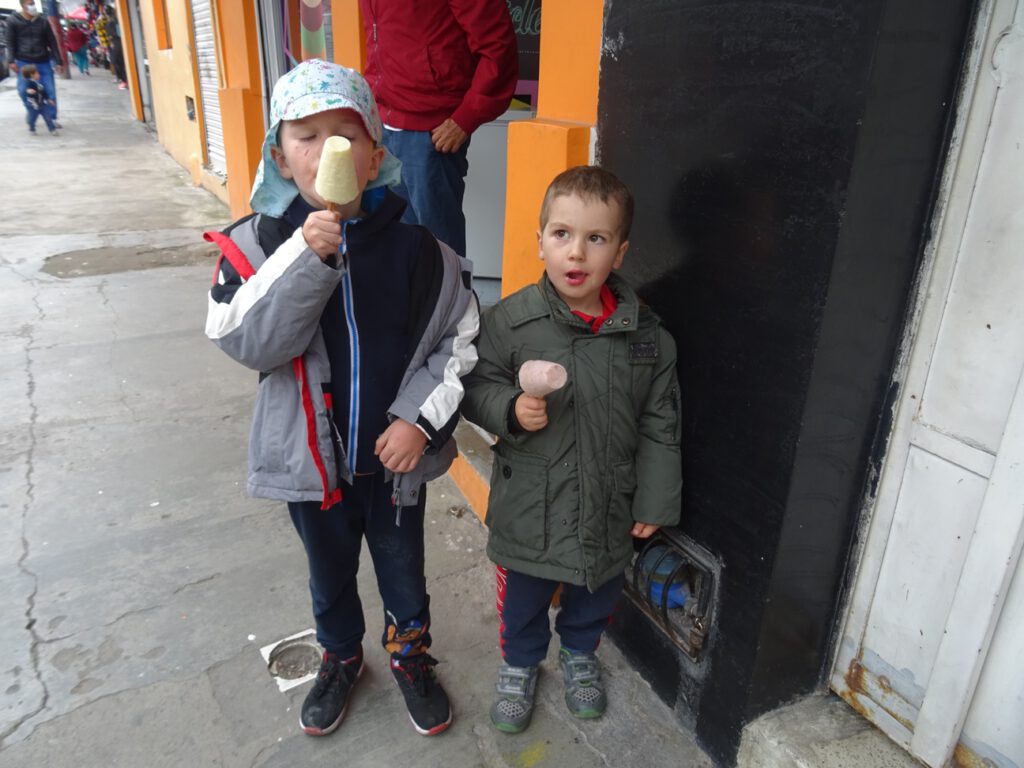 For cooking, obviously olive oil is very expensive since it is imported, so soja or sunflower oil are used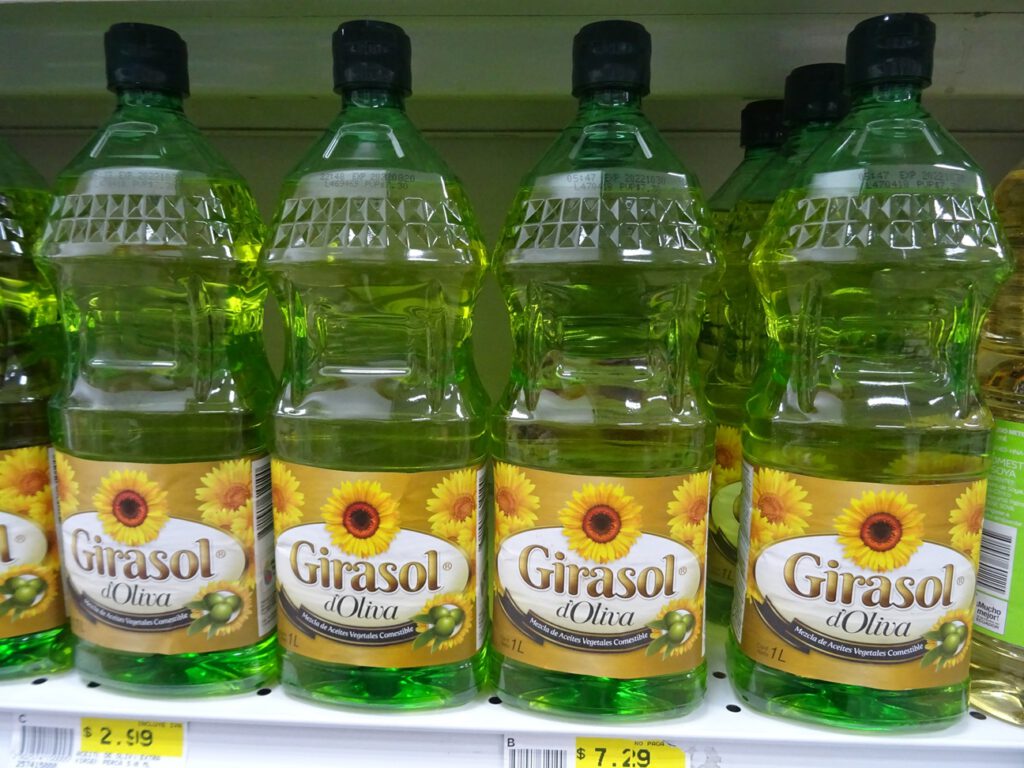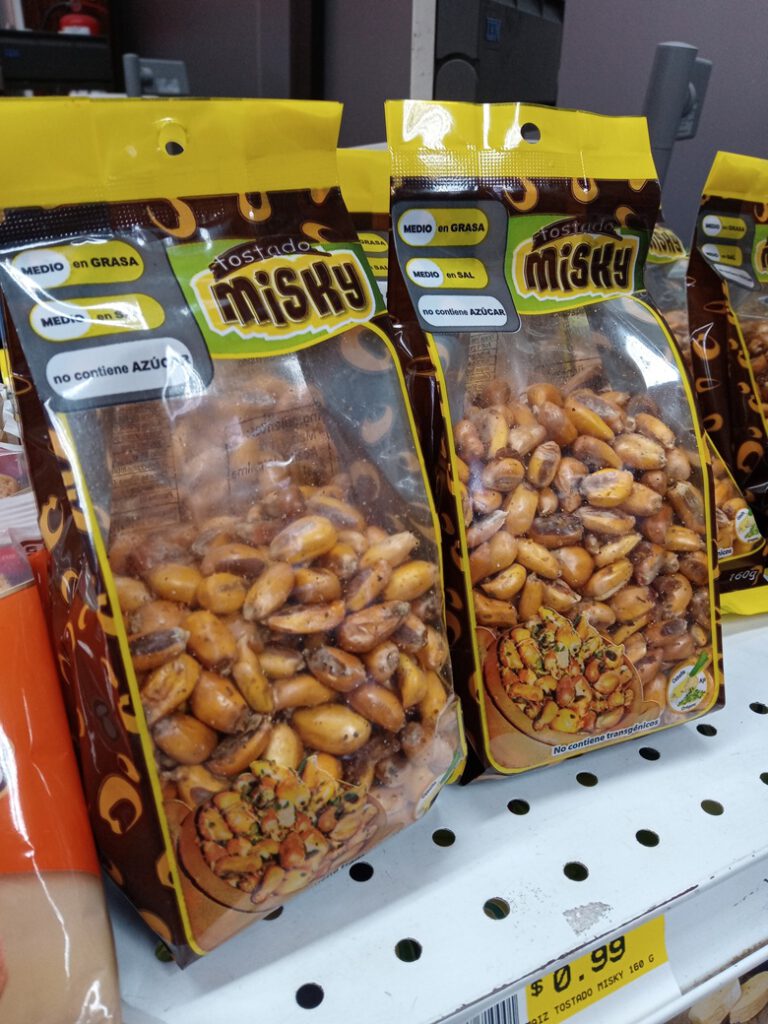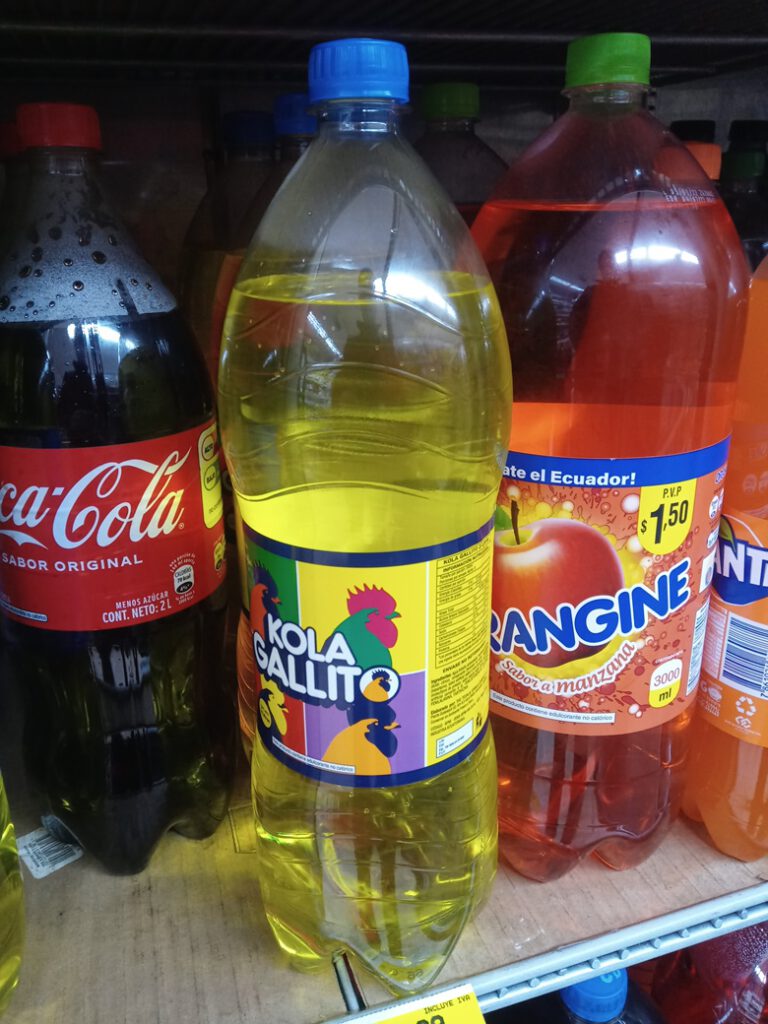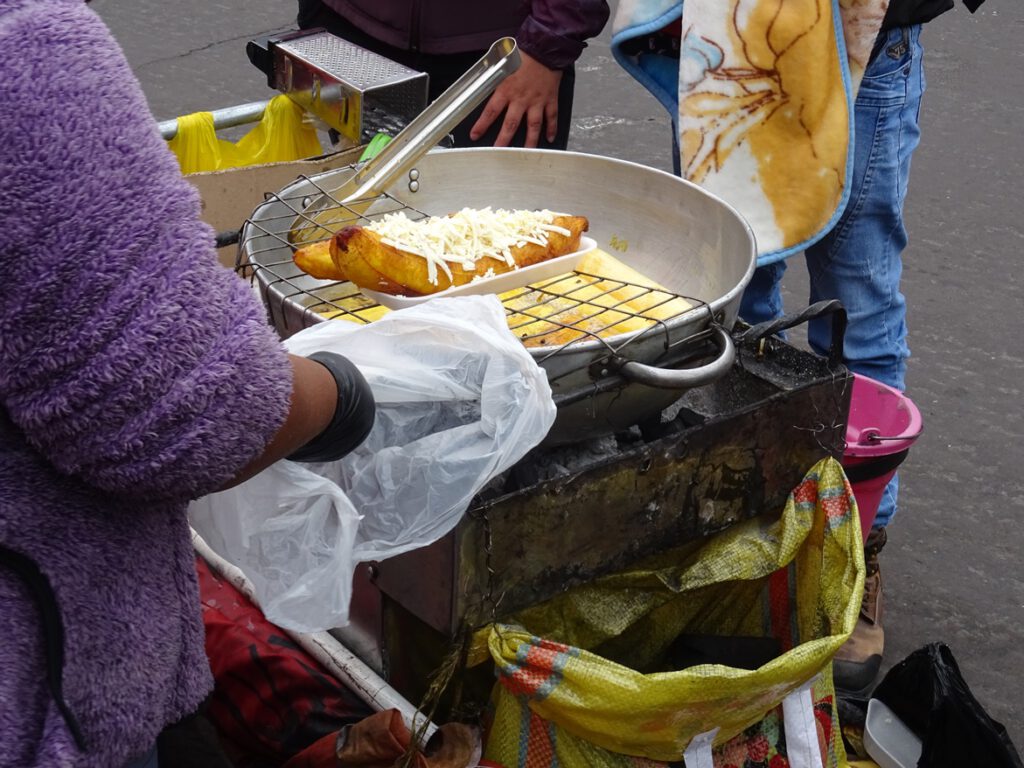 Sometimes the names of the food were confusing. For example something similar to the mexican tamales is called here "Humitas". It's typical for breakfast and made with corn. There are sweet and salty ones.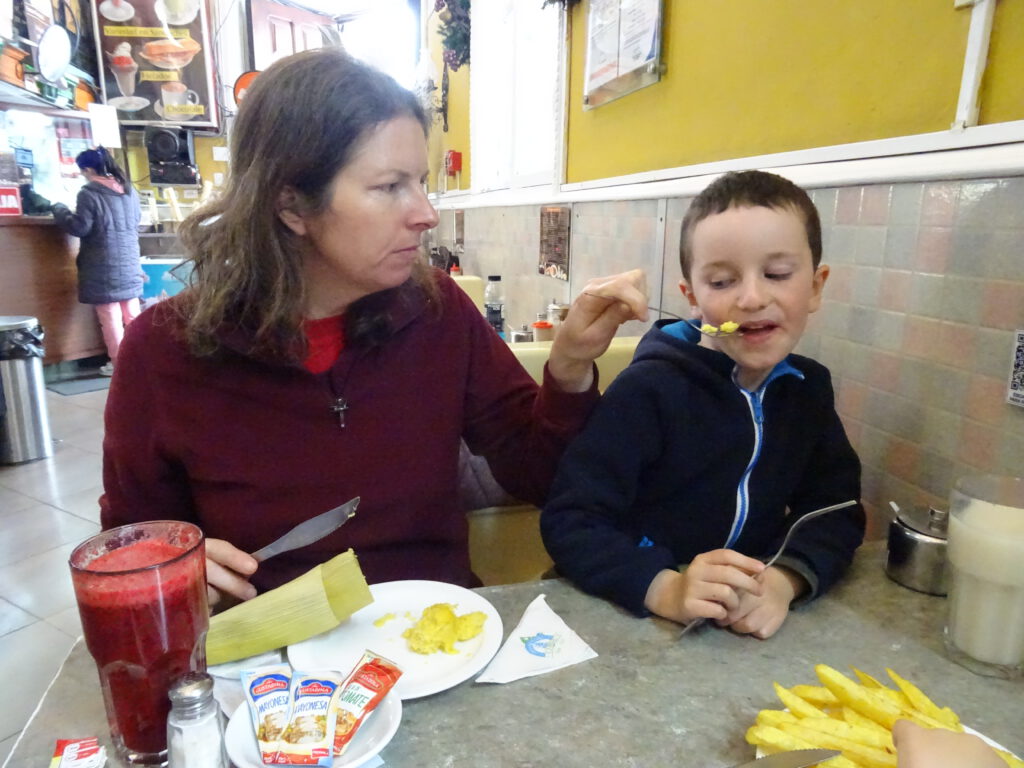 Of course we also ate some sweets and delicacies. Hot chocolate was good, but eating chocolate was nothing special, although much healthier than in Europe as it has way less sugar. Coffee, disappointingly for a neighbor of Colombia, is usually just a cup of hot water and a jar of instant coffee to help yourself. Understandingly, I didn't drink much in Ecuador.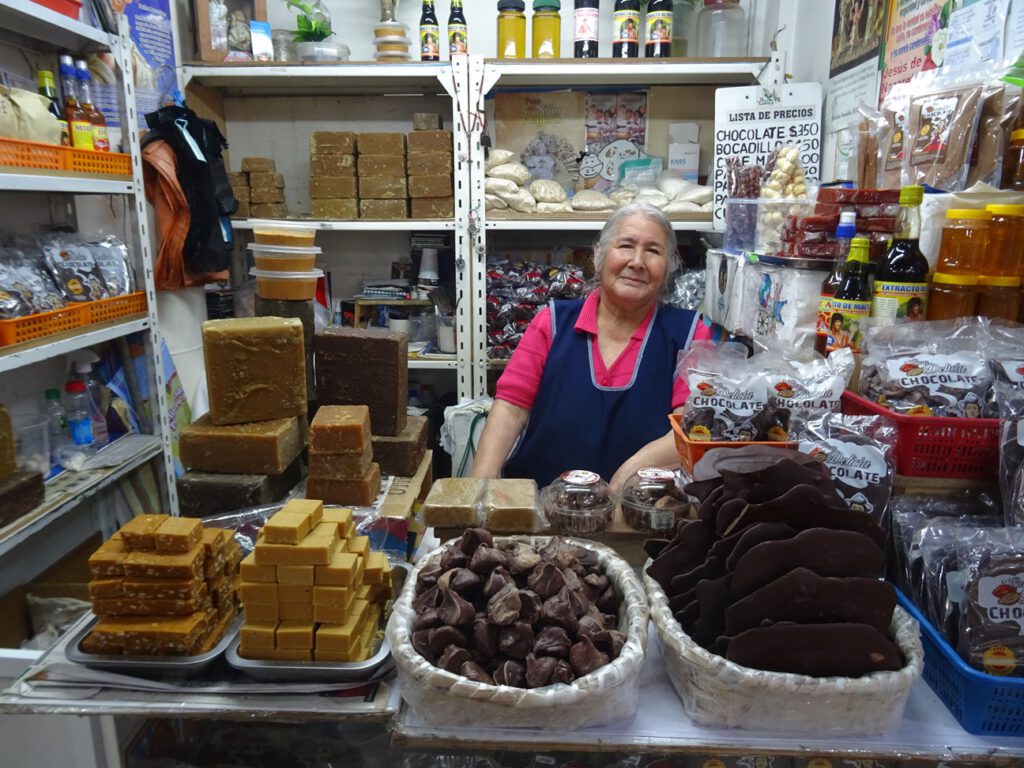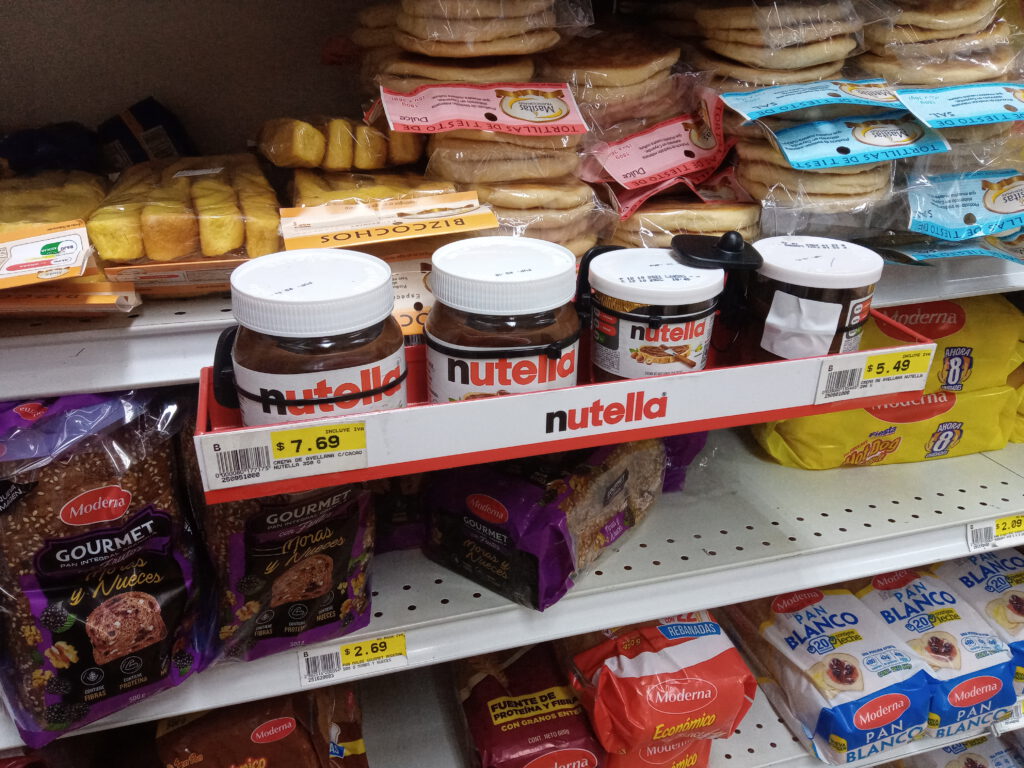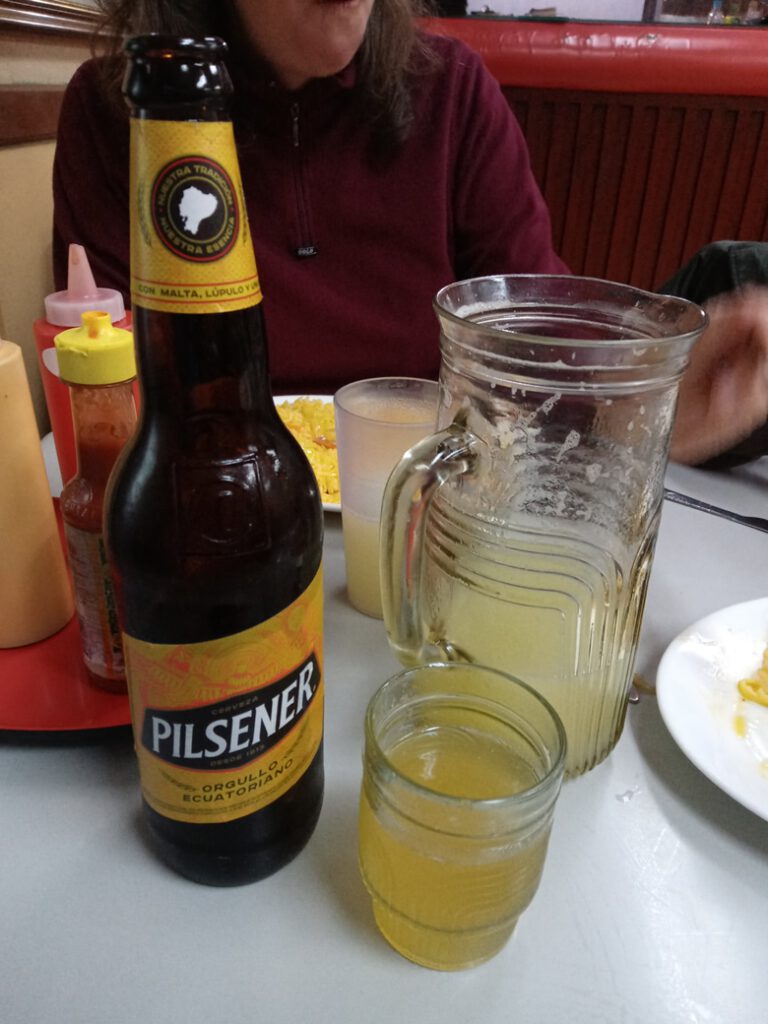 Cycling in Ecuador
As mentioned, roads in the country divide between the excellent and very busy or the quiet but with poor surface and crazy climbs. However, we saw more cyclists than we expected, specially roadies. It might be the Carapaz effect, the local hero that has won a few important races and lately the gold medal in the Olympics!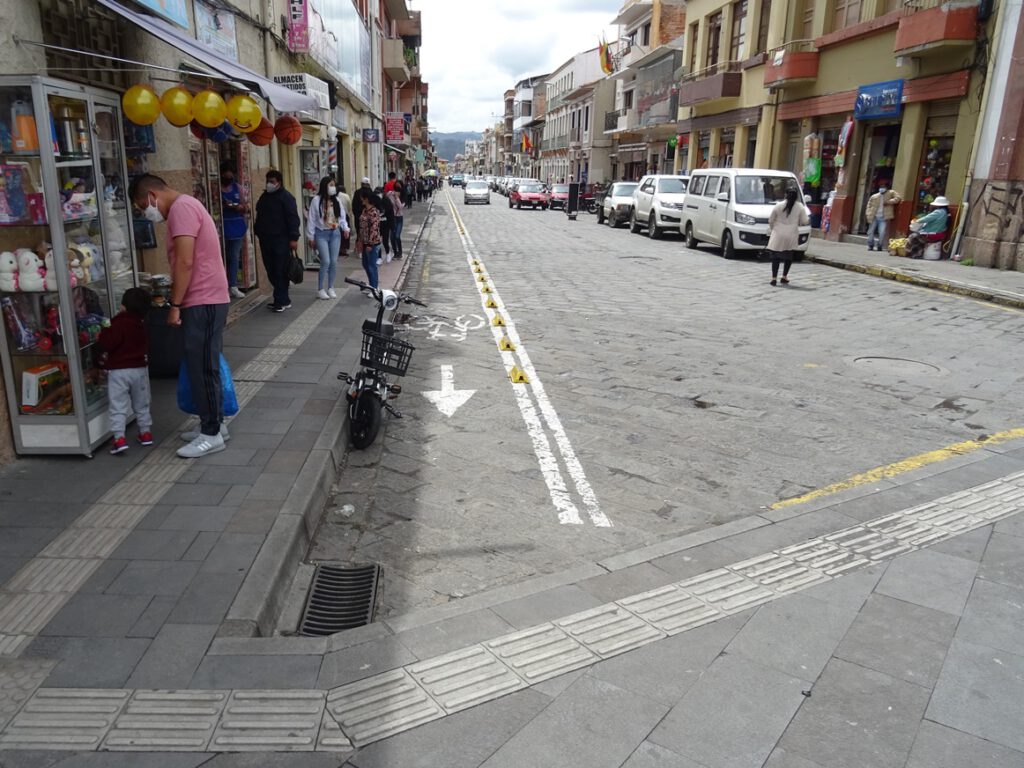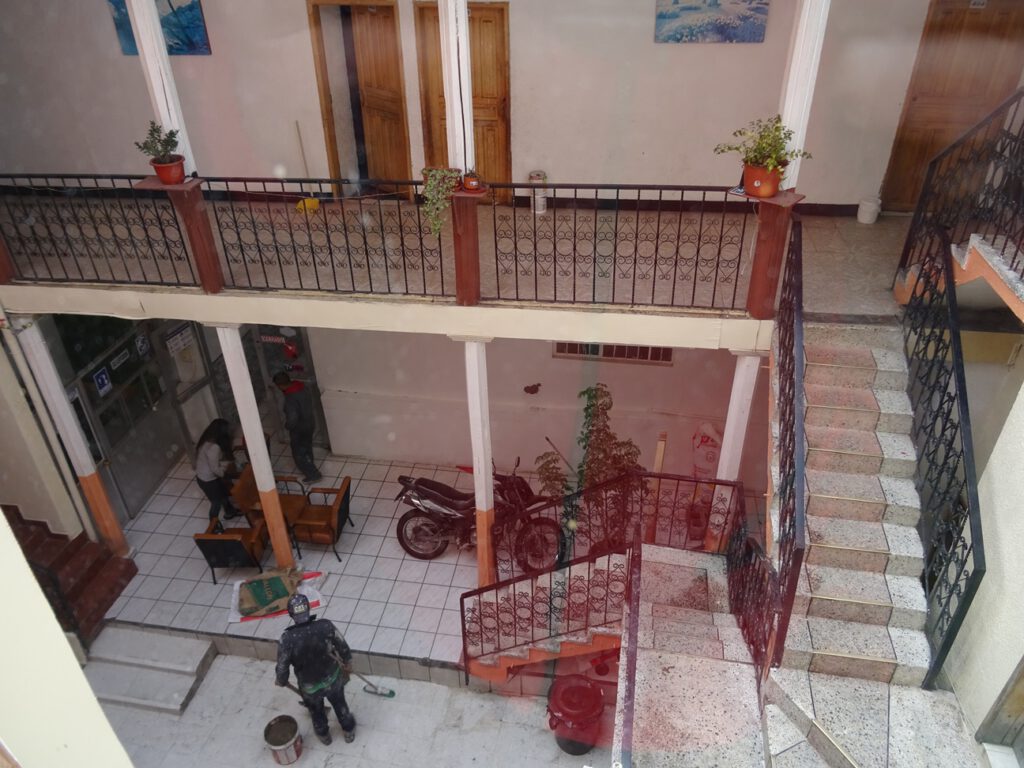 Many cities try to introduce cycle lanes, but as it happens in Spain, the designers are not cyclists themselves and you see it in the mistakes or impracticability of some of the lanes. The car is king, and here they are big. The good side is that many taxis have bike racks at the back in Quito, and in the countryside the pick-ups will take your bike wherever you need to. In Buses you can carry the bike but you will have to negociate the price with the bus driver and his luggage pal.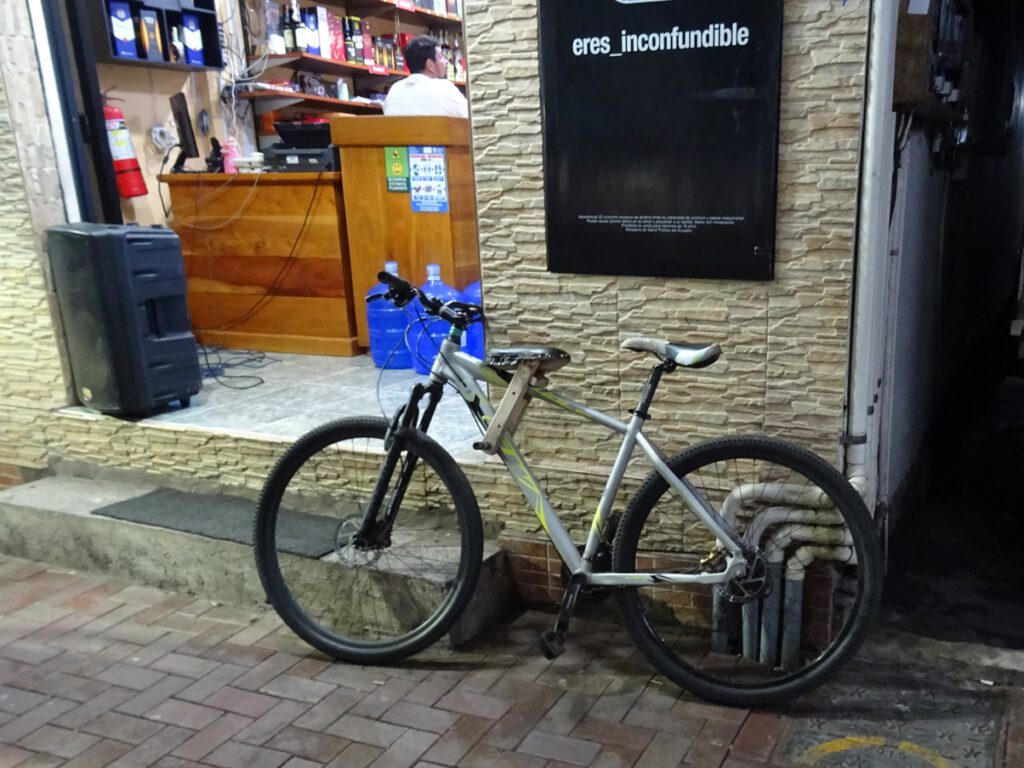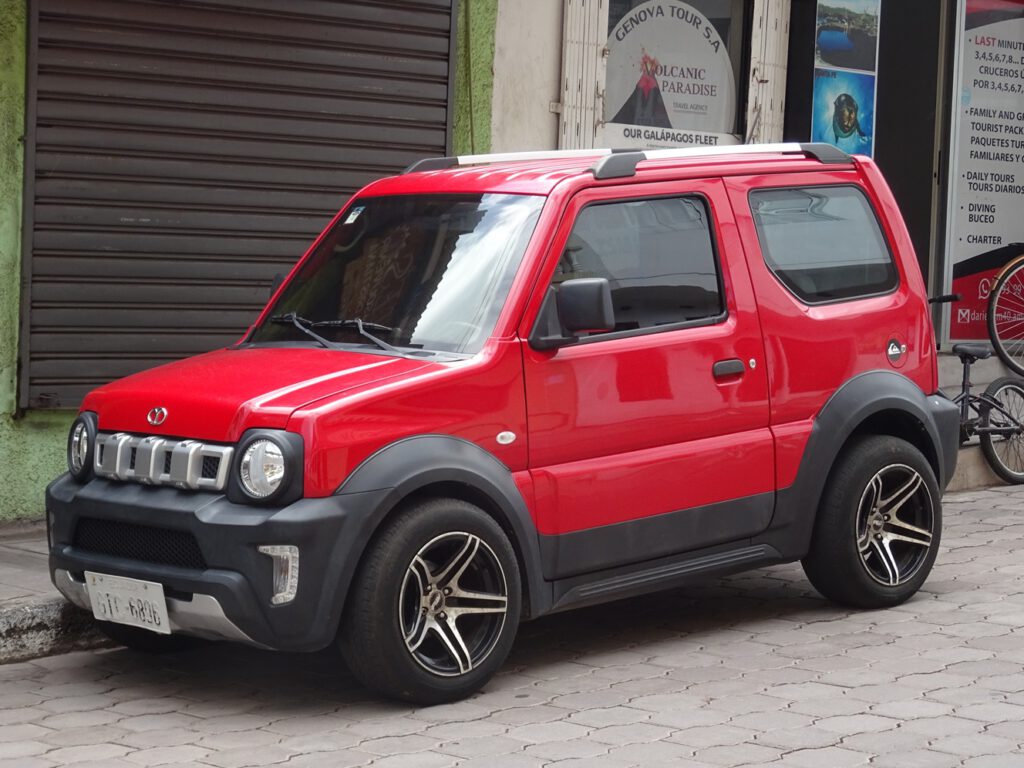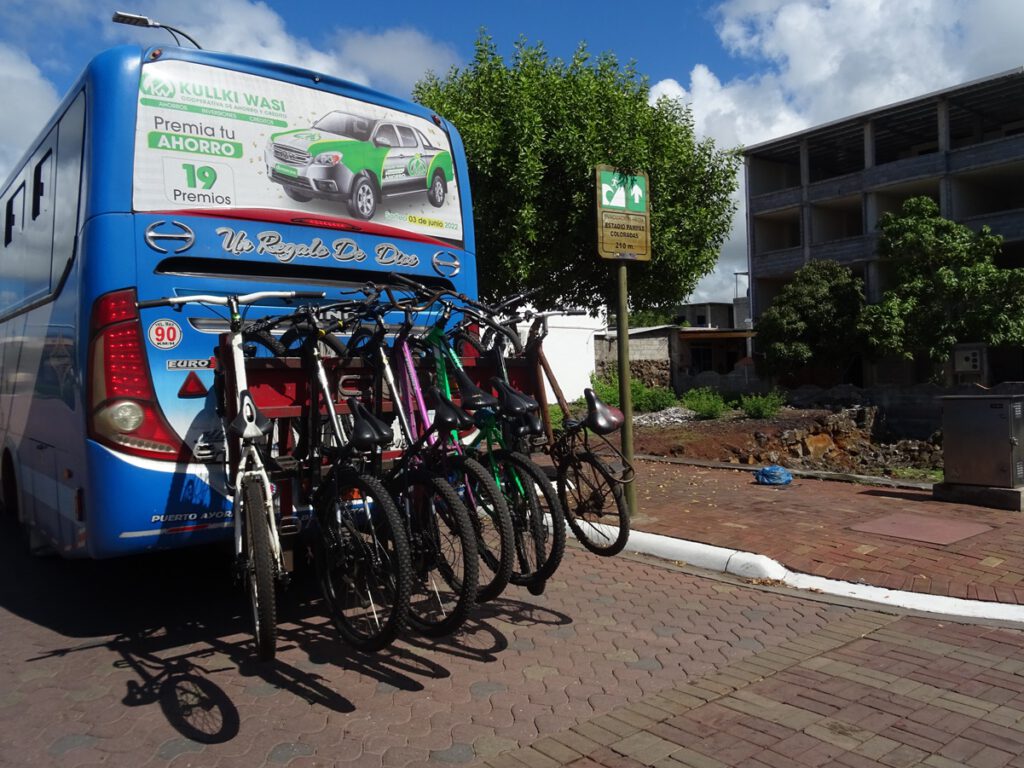 Other miscellaneous stuff
The first thing you notice when you go from Colombia to Ecuador is that the latter is a much richer country. Not only everything is more expensive, but roads are much better, people drive bigger cars and infrastructure in general is in better condition. The negative side of it is that you see bigger inequalities in society.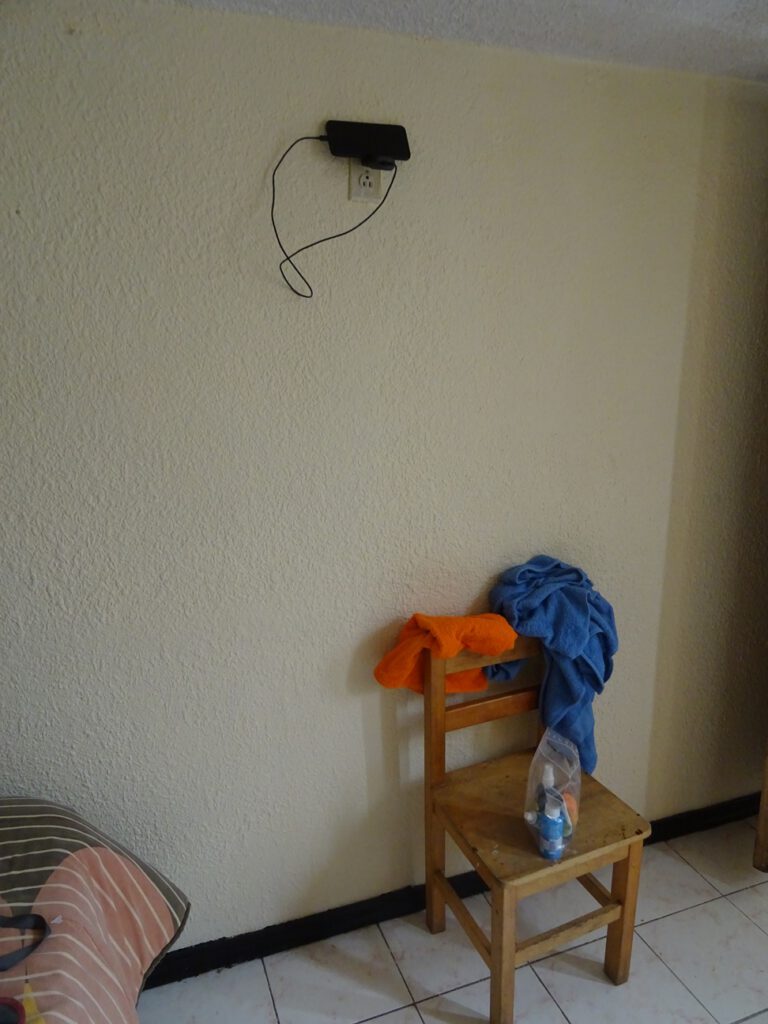 While in Colombia most people had a similar enough status, in Ecuador you can see the very rich and the very poor in the same street. This is also the first county where we can see the class difference between criollos (mix of indigenous and Spanish people), indigenous, and others.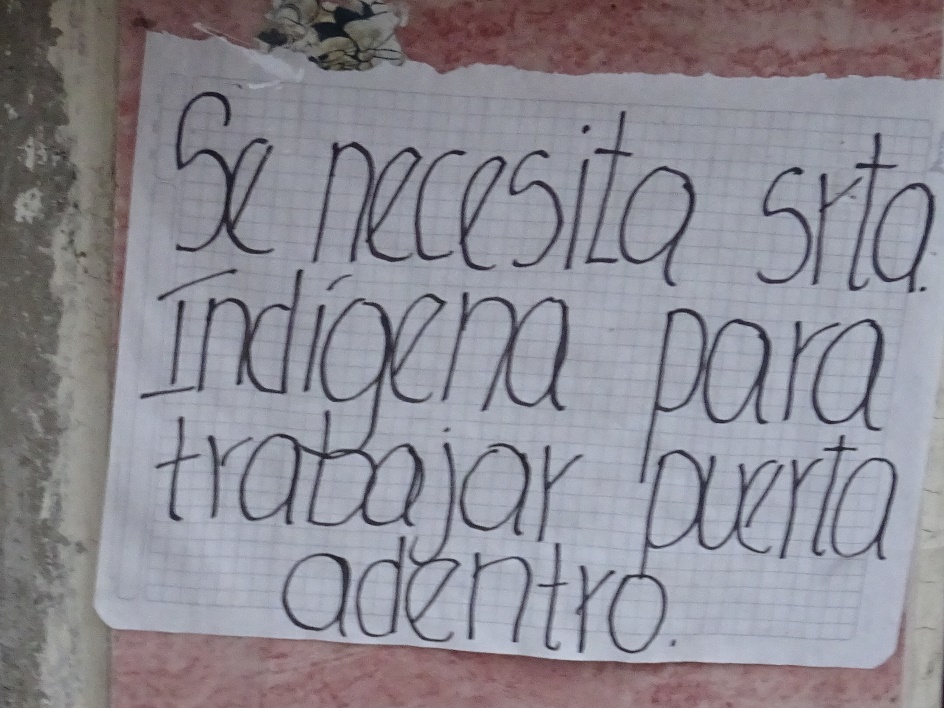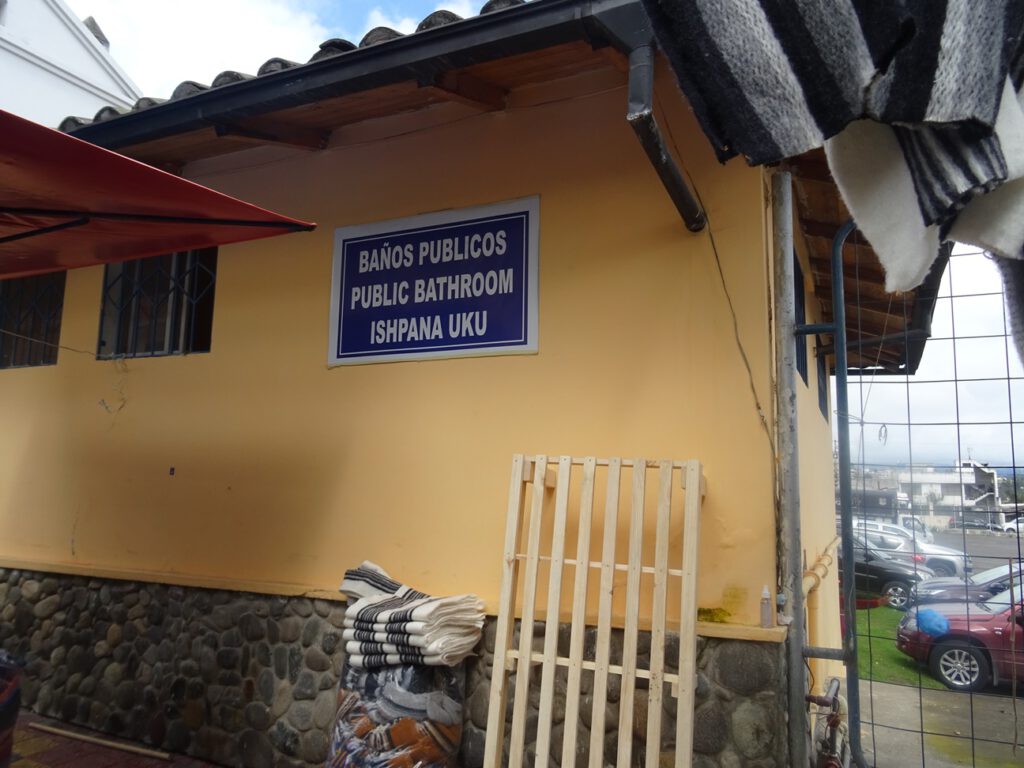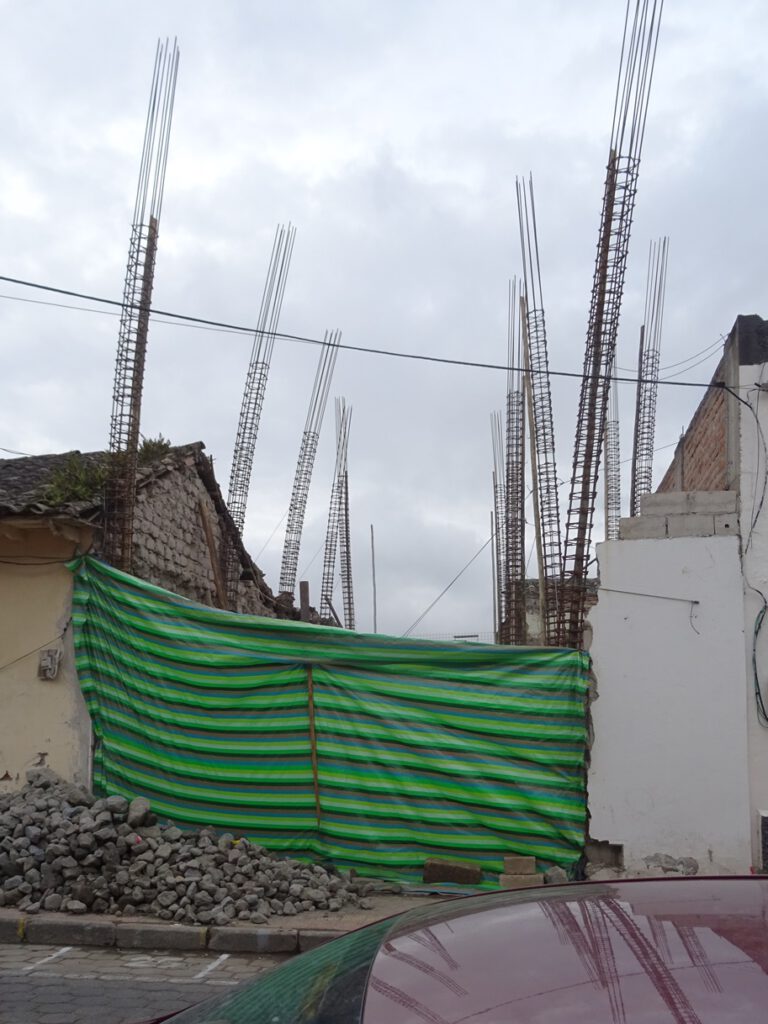 Another difference is politics. In Colombia most people did not talk much about politics, even though we were in the middle of an election. I guess the years of violence make people more reserved about their own preferences. In Ecuador everybody talks about their preferences, which are easily split into two. Those in favor of former president Rafael Correa, and those strongly against him. For some it was a hero, for others a traitor that ruined the country. I let the reader decide.
We travelled a lot by bus, and people seem to do it too. It is quick, convenient, and relatively cheap. Our only problem is that they usually show movies with the speakers on instead of forcing you to use headphones, and normally they don't care if there are children on board. Most movies were pretty violent. Also, drivers seem to have a predilection for Liam Neeson, we didn't know he has made so many cheap movies, we watched at least 3 in which he was the only recognizable actor.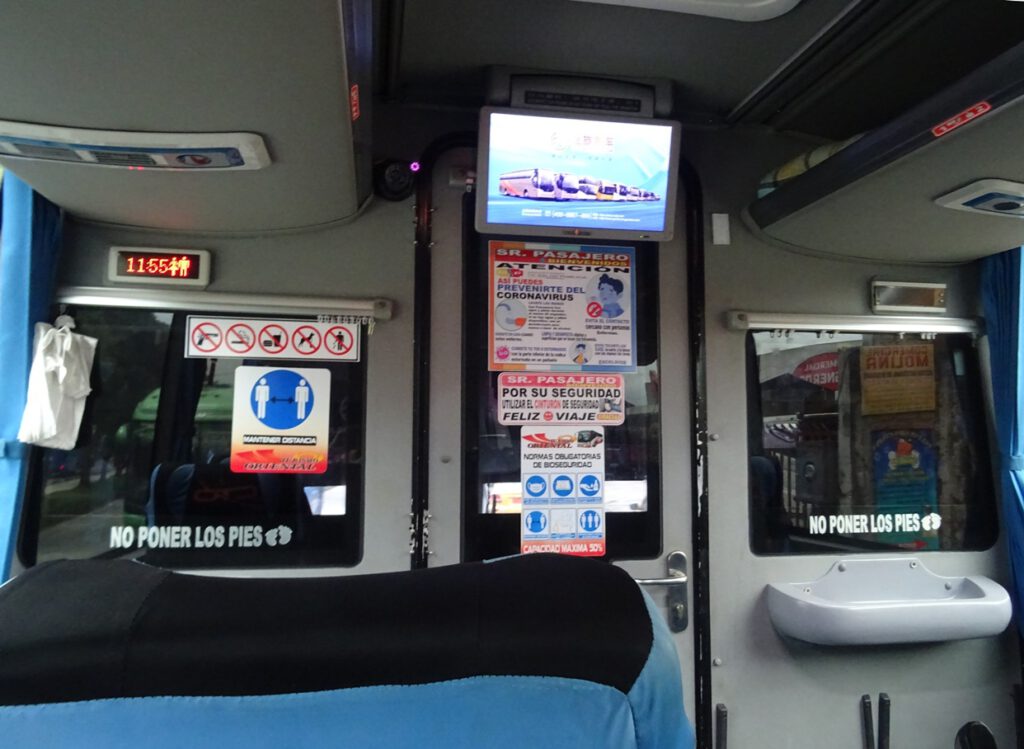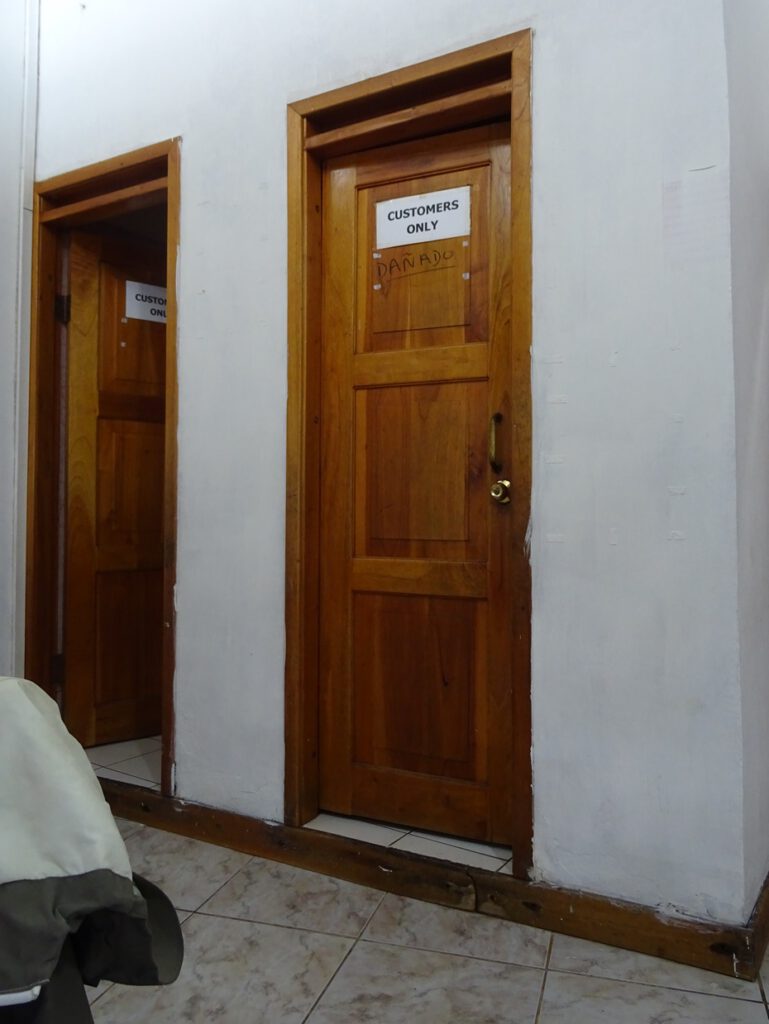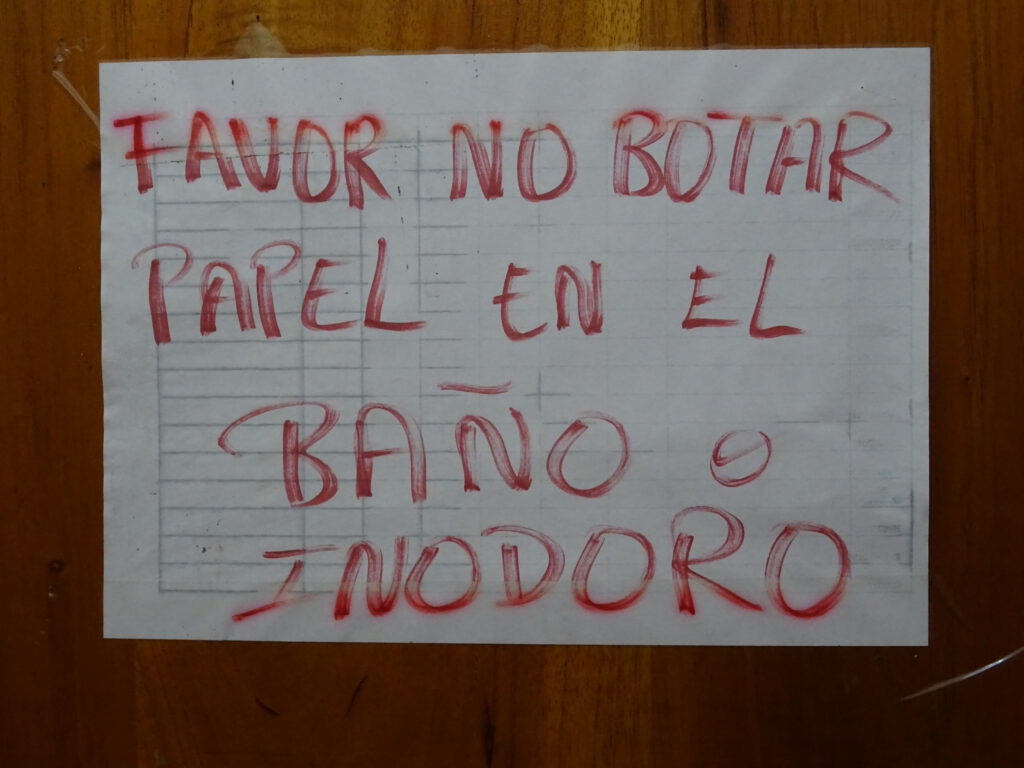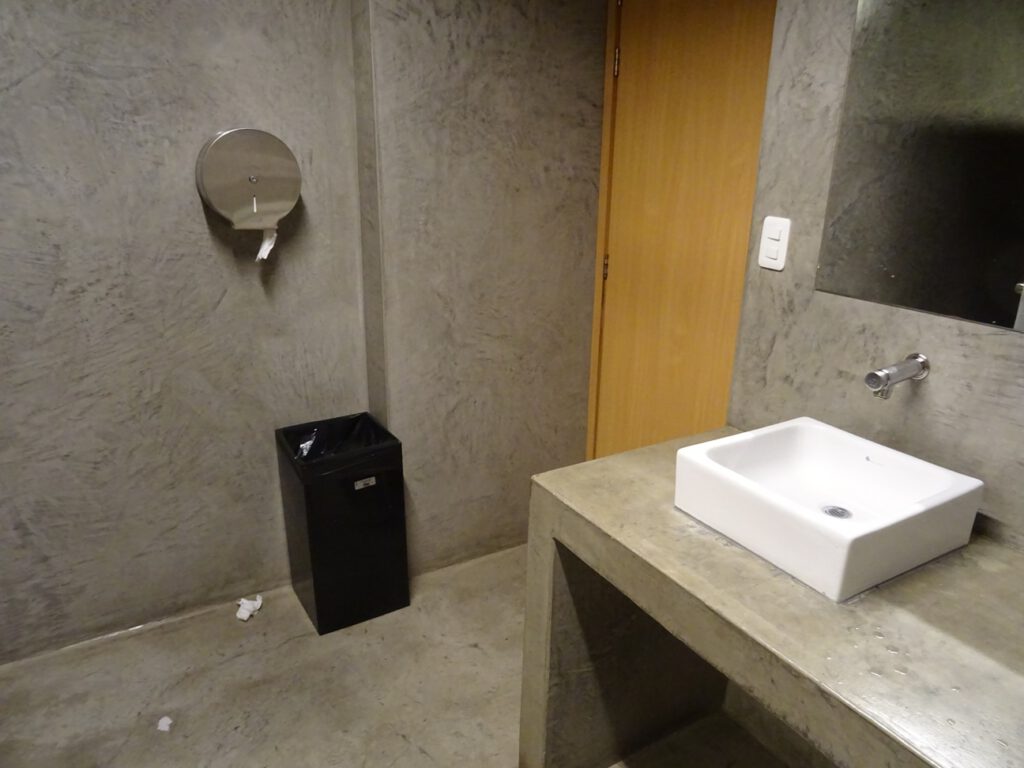 Ecuador uses the American dollar as currency since the beginning of the XXI century, as a way to stop the frequent monetary crises and inflation shocks. That makes the country more expensive than the neighbors but still affordable.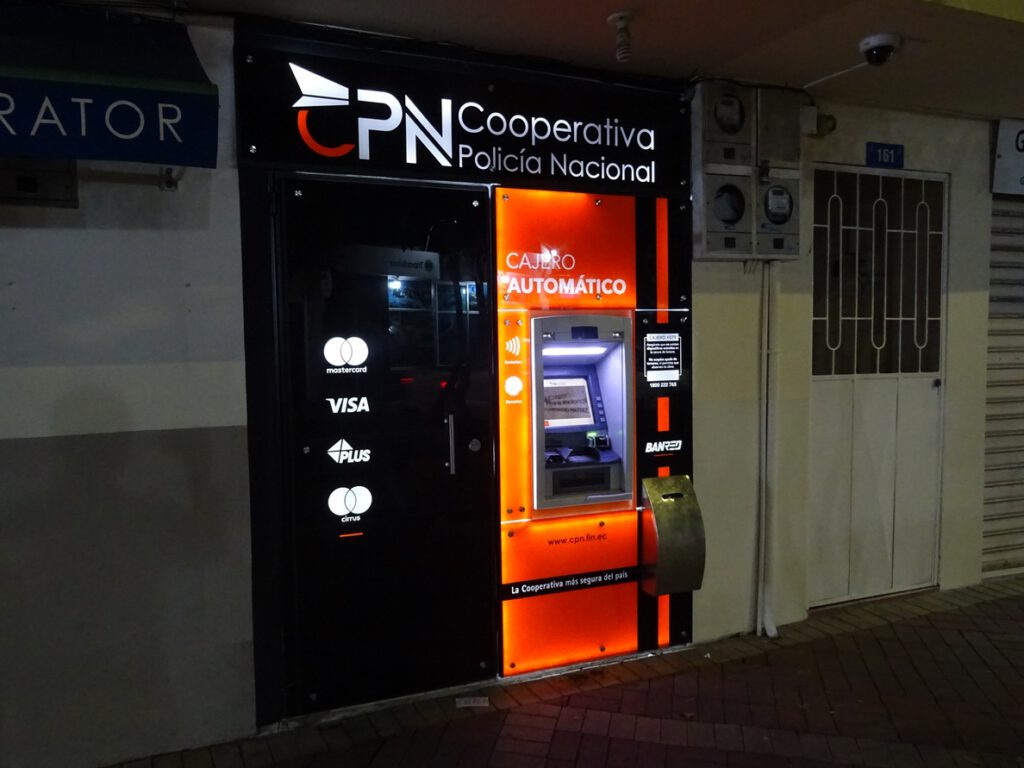 They seem to spend a lot of money on infrastructure, and the airports of Quito and Galapagos were quite new and good, as well as the bus terminal in Quito. The downside is that apparently the country is heavily in debt with China, which is a bad partner to owe money to.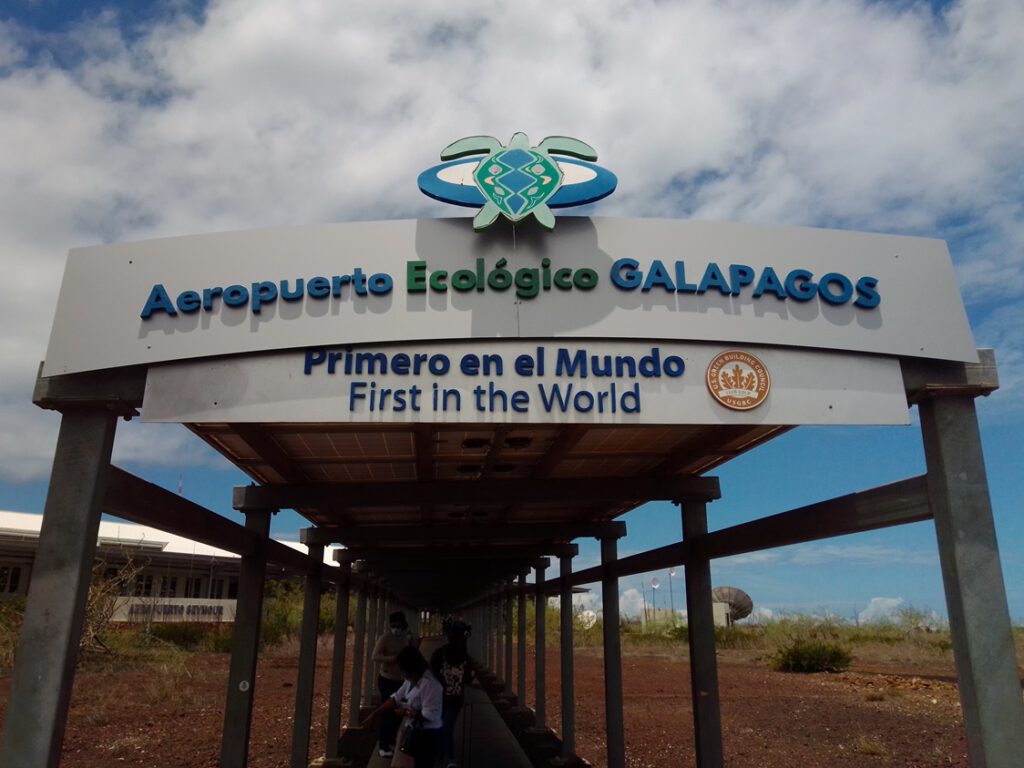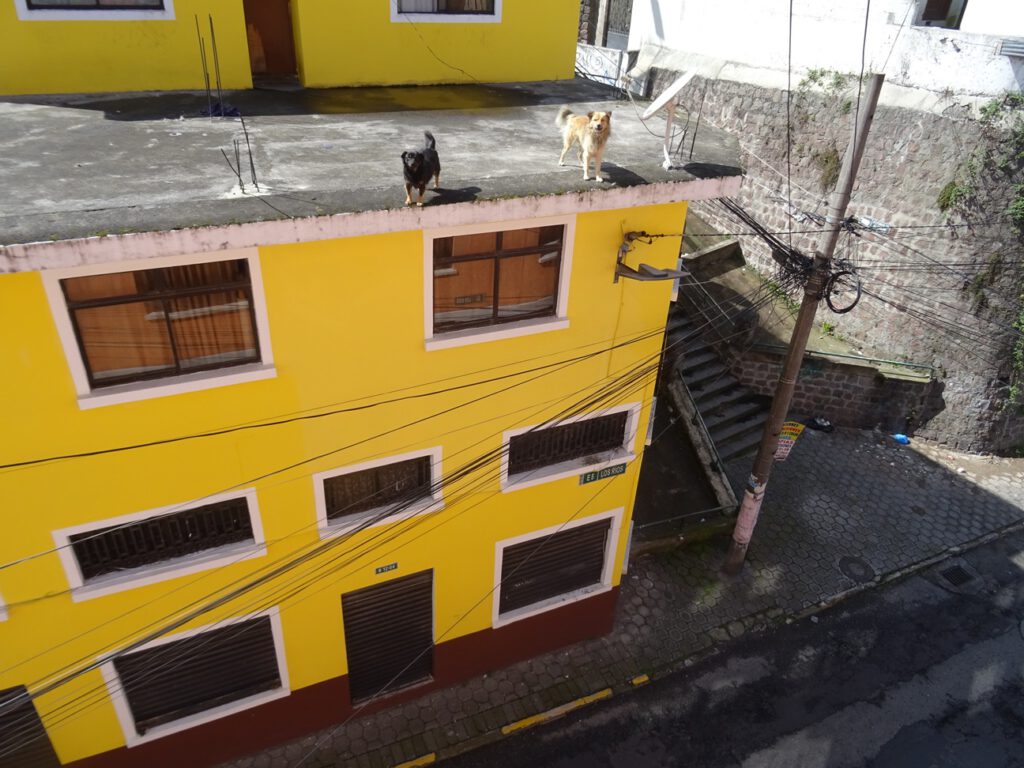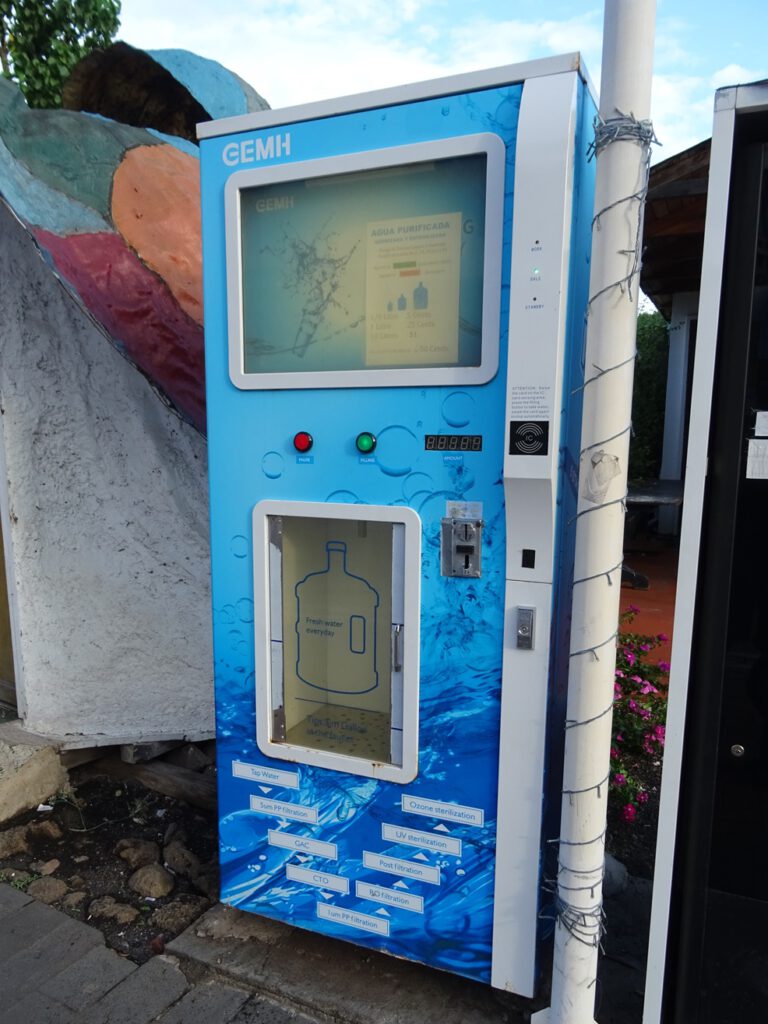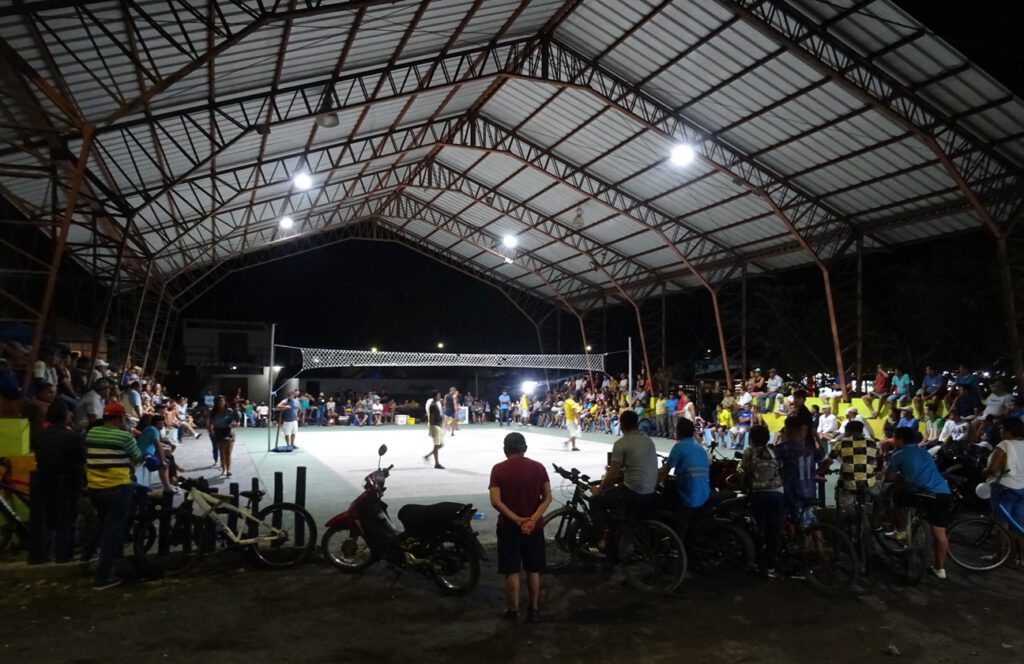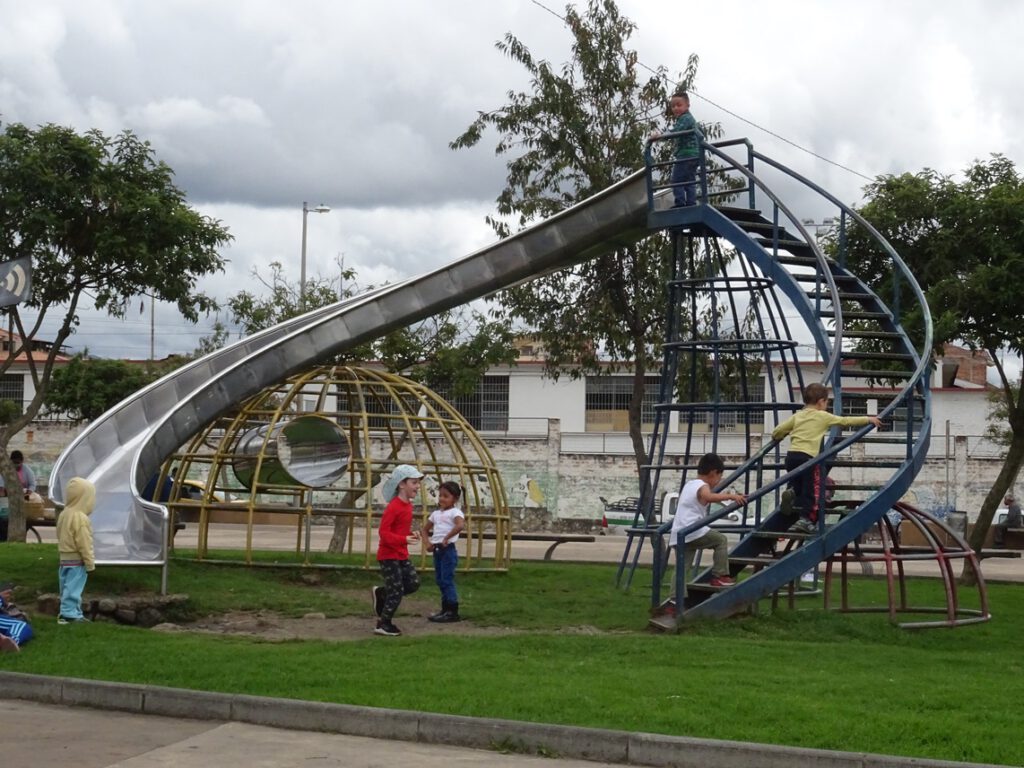 In conclusion, we really enjoyed our visit to Ecuador. We were a bit too early, still on rainy season, so the clouds would always appear in the afternoon, and it's a bit more expensive than the neighbors, but still worth it. Galapagos was definitely a highlight.