Back on the bikes!
After the forced break in Santander de Quilichao, I could not wait to get back to the bikes. The stage would be tough though. We would have to climb from 2600 mts to 3200 mts in the first 13 km, joining a tough climb to the problem of altitude, to which we are obviously still not prepared.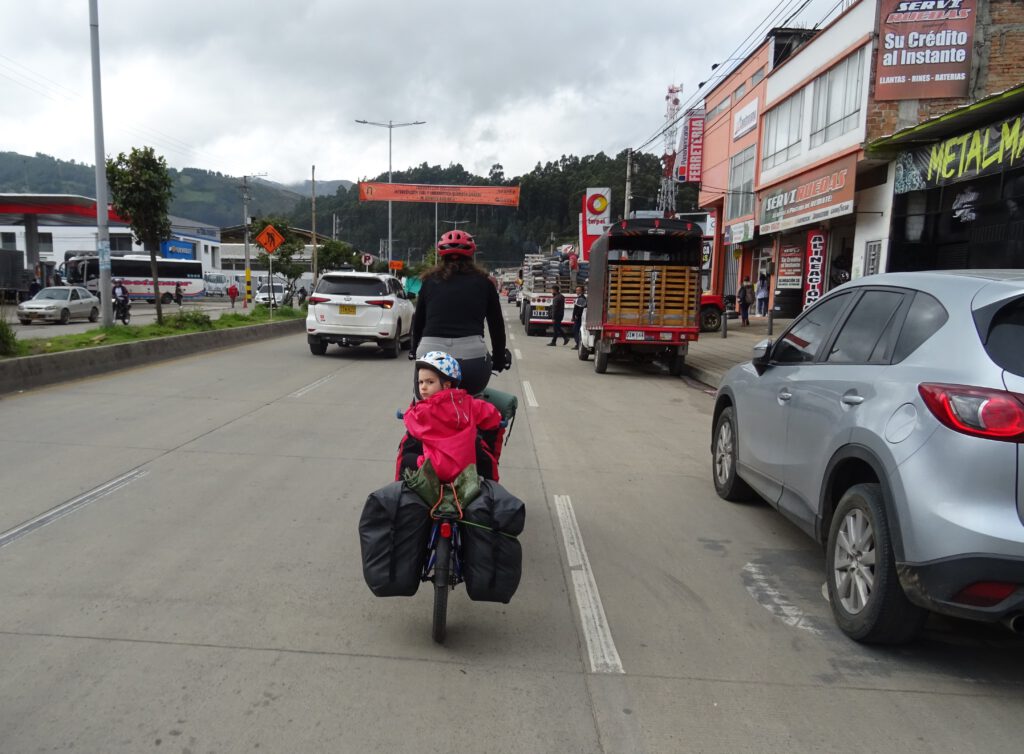 We struggle with the weight, the climb and Susanne specially with the weight distribution. Each time she had to stop it was quite hard to get started again as the front panniers made it hard to control the bike. In the end we took longer than 3 hours to do just those 13 km, with a stop in the first half for breakfast in a family run place with good food.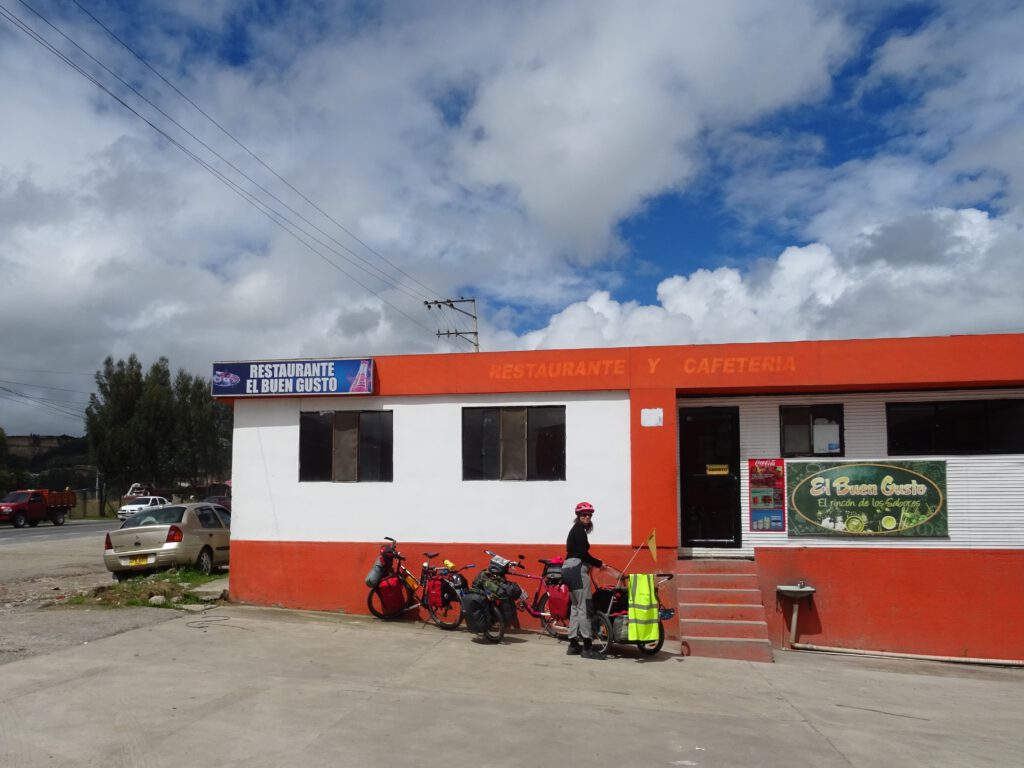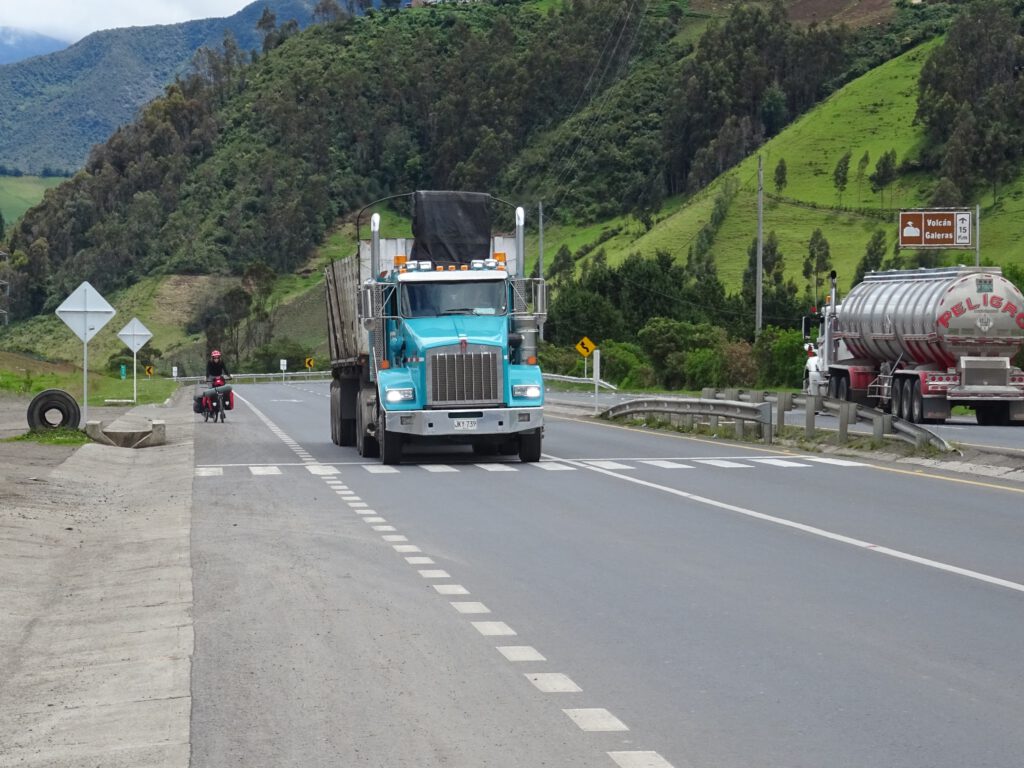 At the top of the climb we took a long break and ate a few pastries from the bakery there. We also tried Kumis, a local speciality the kids loved, which is some kind of sweet yogurt. Susanne wanted to continue just to the nearest accommodation, but we had 25 km of downhill so I would rather continue.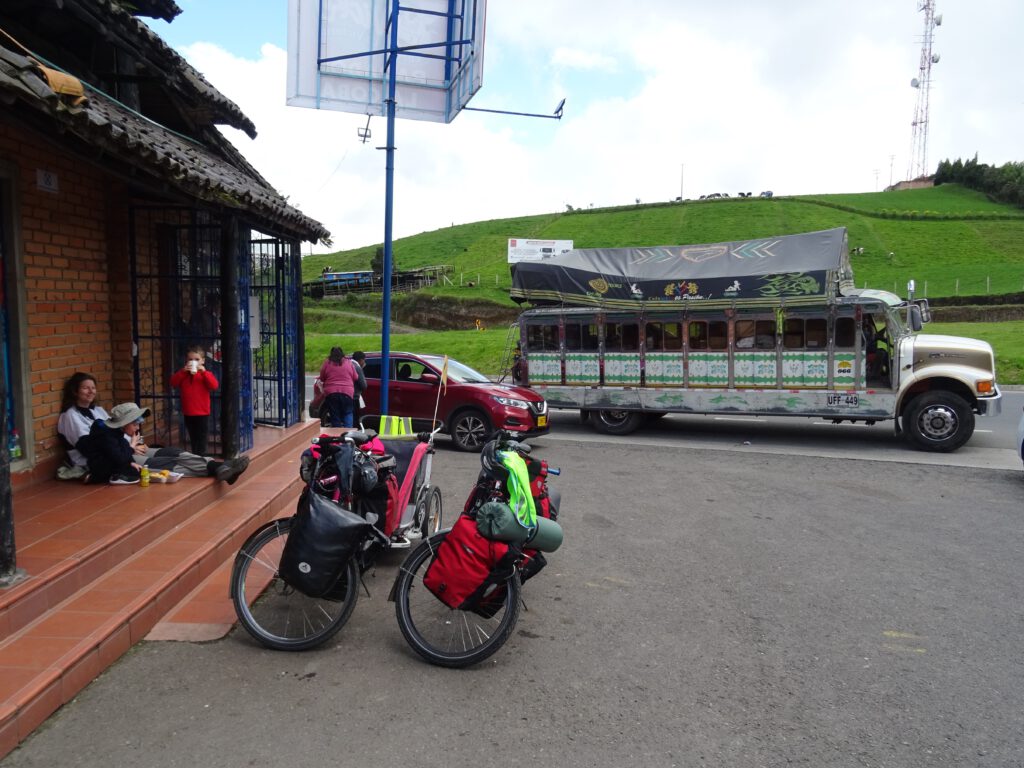 The sky was darker and darker, and when we were cycling downhill a downpour reached us. Susanne was clever to stop in a petrol station beforehand, but I continued thinking a village was nearby and I got soaked. The kids in the trailer did not even notice the rain and were laughing and throwing our spare toilet paper roll at each other.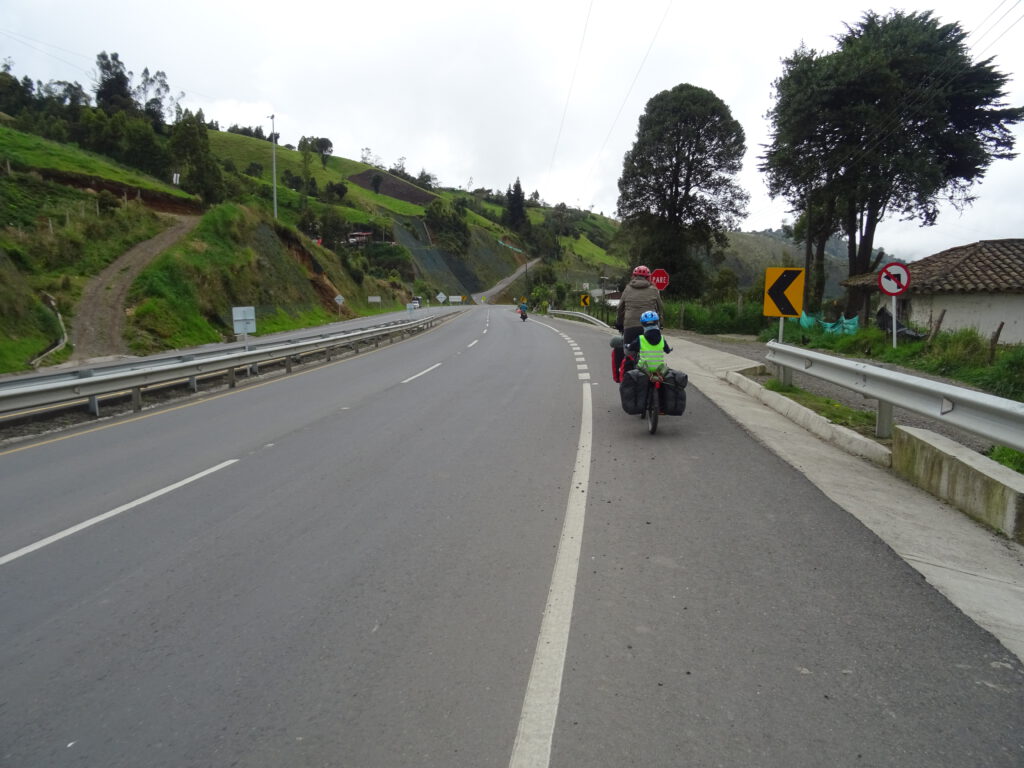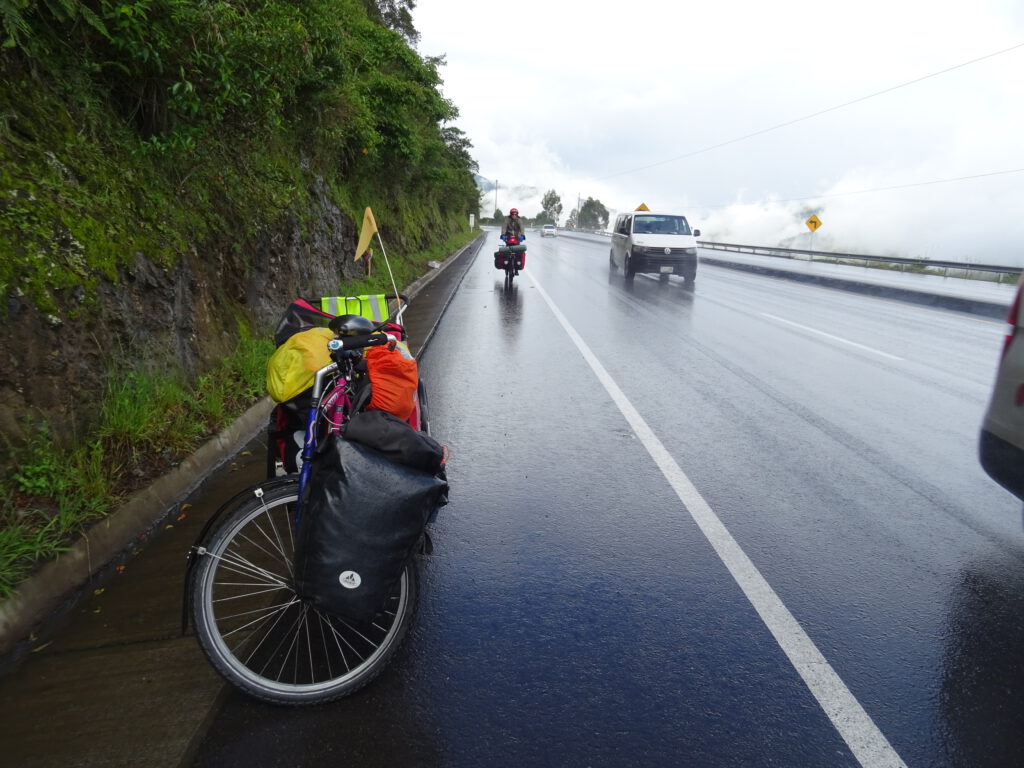 Tangua was the nearest village but it was on the other side of the highway, so we just continued downhill on a very good road. The rain stopped and we crossed another toll. Shortly afterwards we arrived in Pedregal, outside of the highway and with a killing last 500 meters on a very steep road.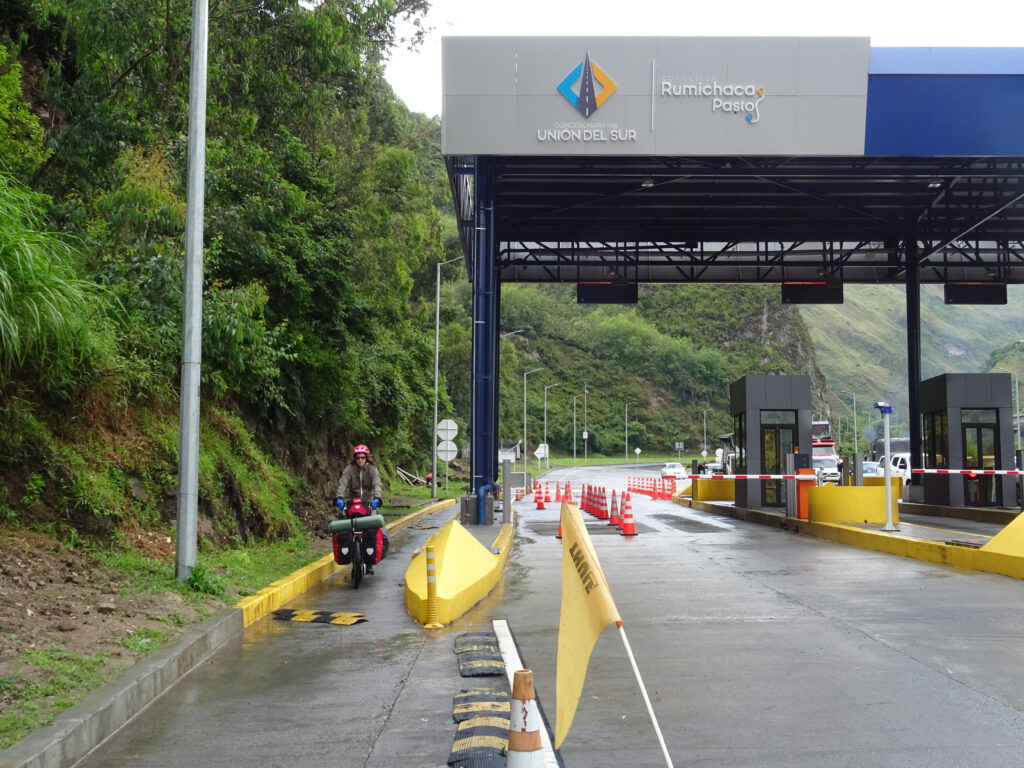 We stayed on Moro's hotel just based on looks, and Sara, the daughter of the owner did all the paperwork for us, even though she is probably just 6 or 7 years old. The hotel was nice and clean, with a huge internal patio to park our bikes, but again cold water.