Flying to Colombia
Our flight was relatively painless. We arrived with plenty of time to Frankfurt airport, and the only stress was what would happen to the bikes, if they would accept them without issues, what would they say about the trailer (that as usual we would present as a child-stroller to be carried for free), etc.
Everything was fine in the end, the guy at the desk in Iberia was easy going (after we paid the obligatory fees, that is) and we boarded the plane with plenty of time. Farewells are never easy and both Susanne's father and my sister were in the airport to say goodbye.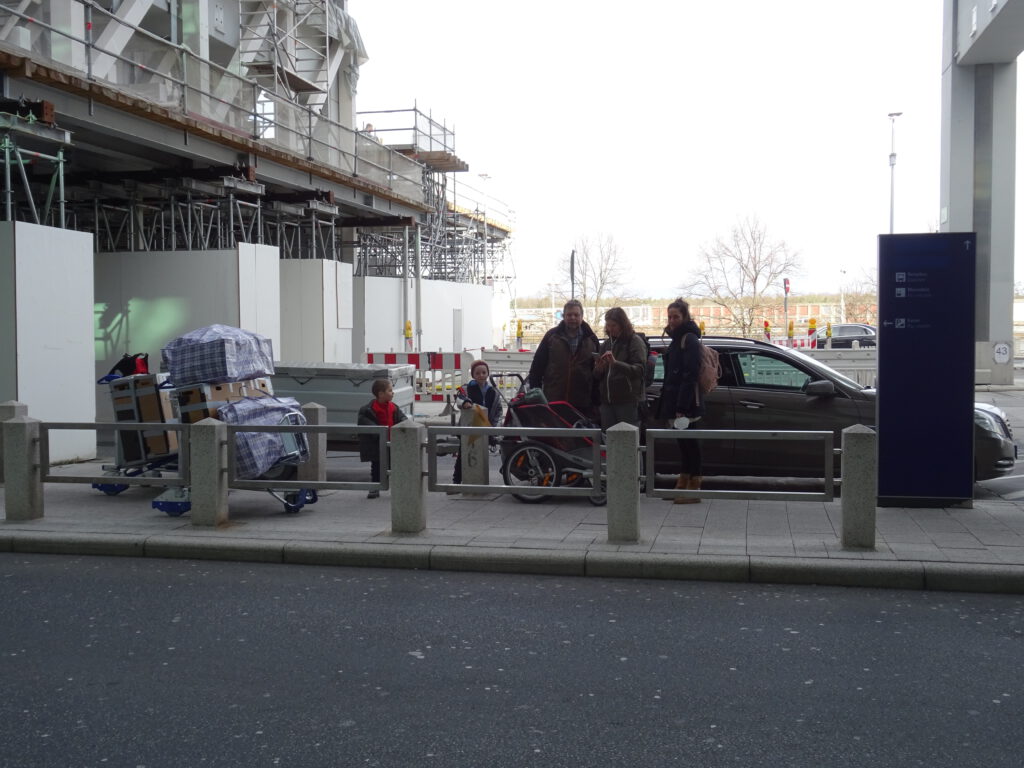 The first leg to Madrid was easy, but the plane arrived a little bit late, and since we only had a 55 minutes transfer and we had to change terminal, we didn't have much time to relax. We only hoped the bikes would also make the transfer. In the end we were nearly the last to board, but the plane was delayed because of a previous late flight, so it wasn't too bad.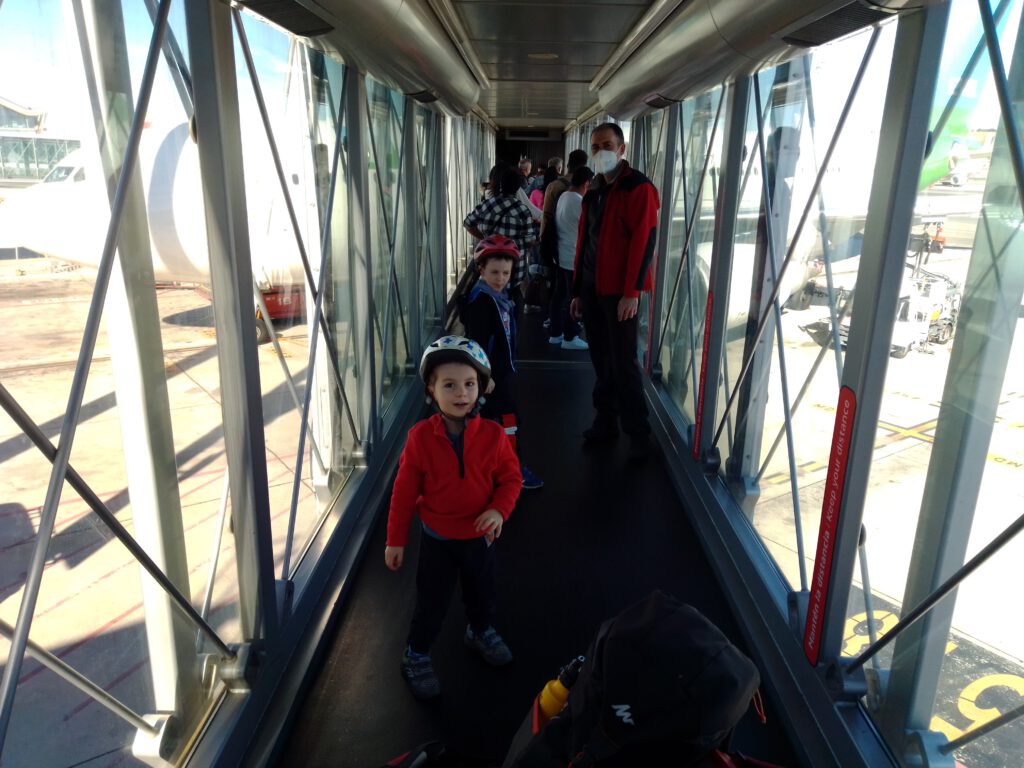 Thomas nearly immediately fell sleep, which was good to start the new flight more relaxed, while Simon started the online entertainment service he had long been waiting for.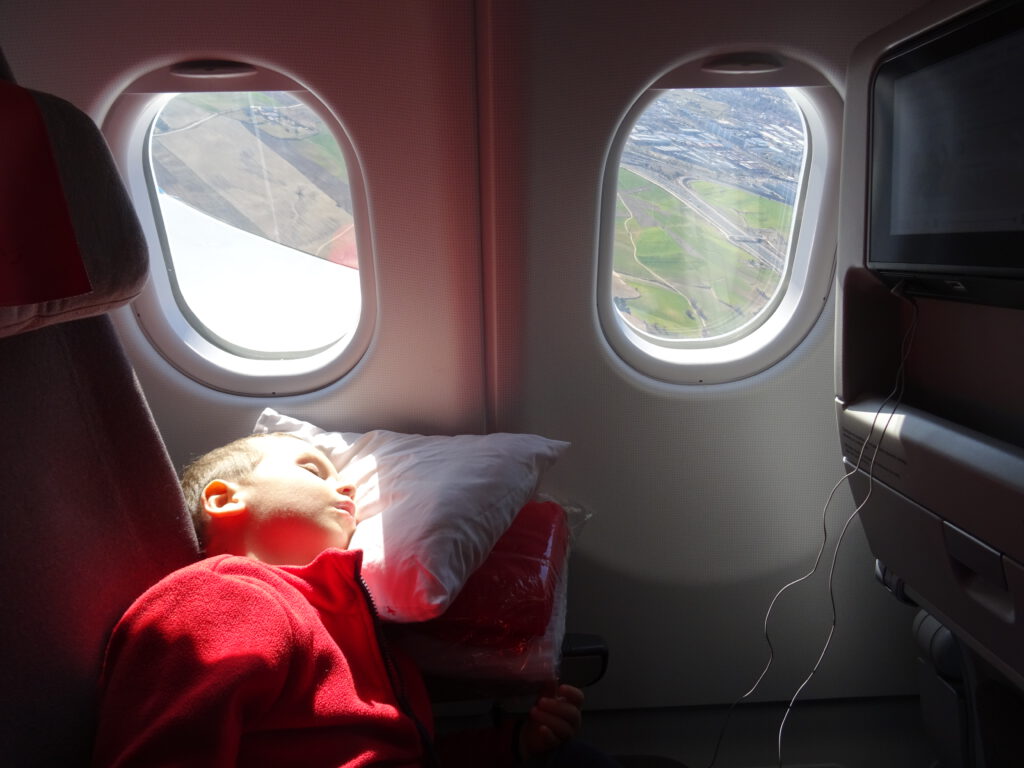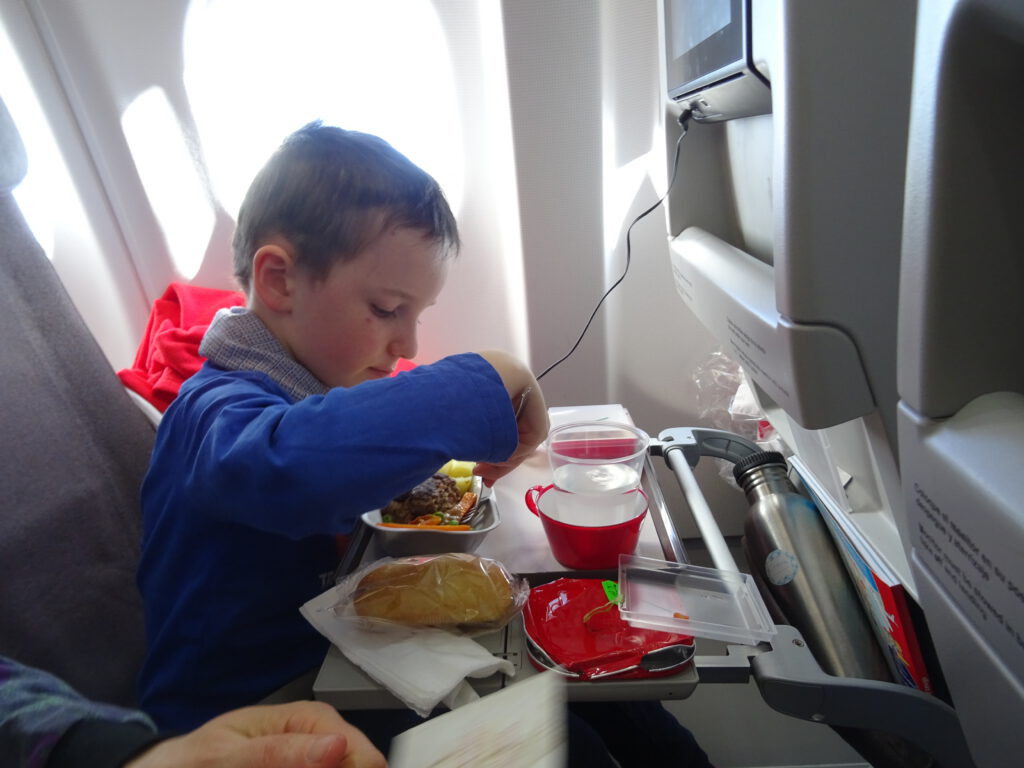 We had requested the "child" menu for the kids, but that was a mistake, as the adults menu was actually better. We had pasta while they had meatballs with potato pure, which they both exchanged for our pasta. We arrived nearly half an hour early, and a taxi we had pre-booked was already waiting for us, but the luggage took forever to come out, so in the end we took 1.5 hours in the airport.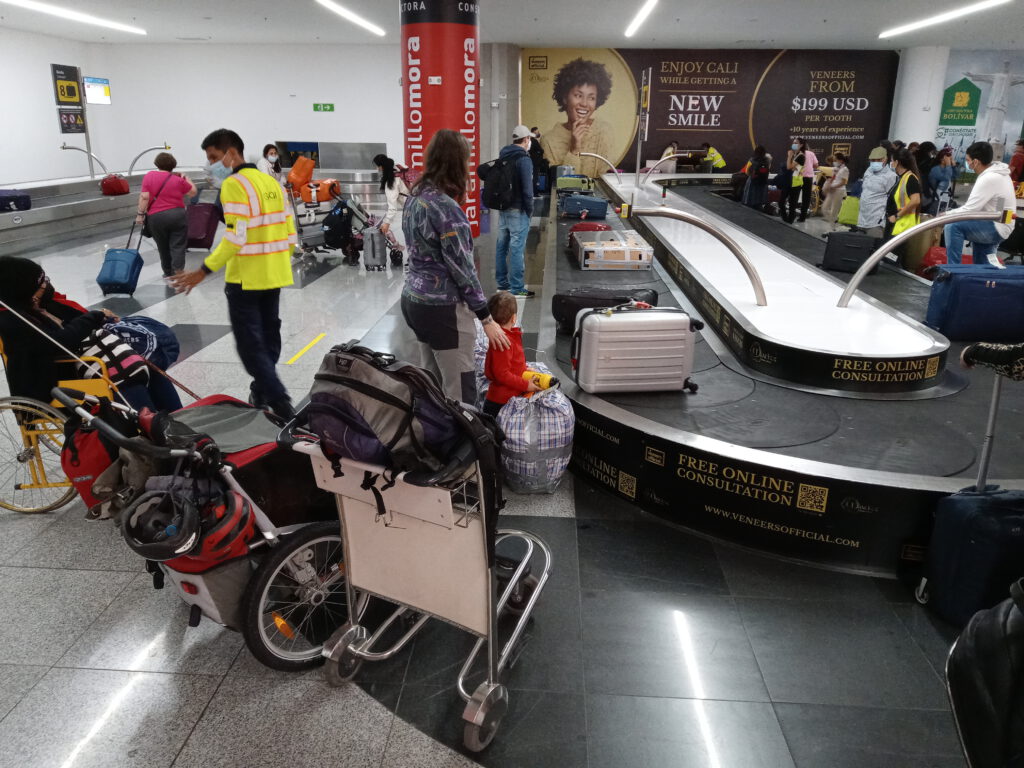 The driver did not have the big van they had promised, so in the end we had to load one of the bikes and the trailer on the roof of the mini-van, and Thomas had to sit on Susanne's legs as there was no seat for him. Oh, well…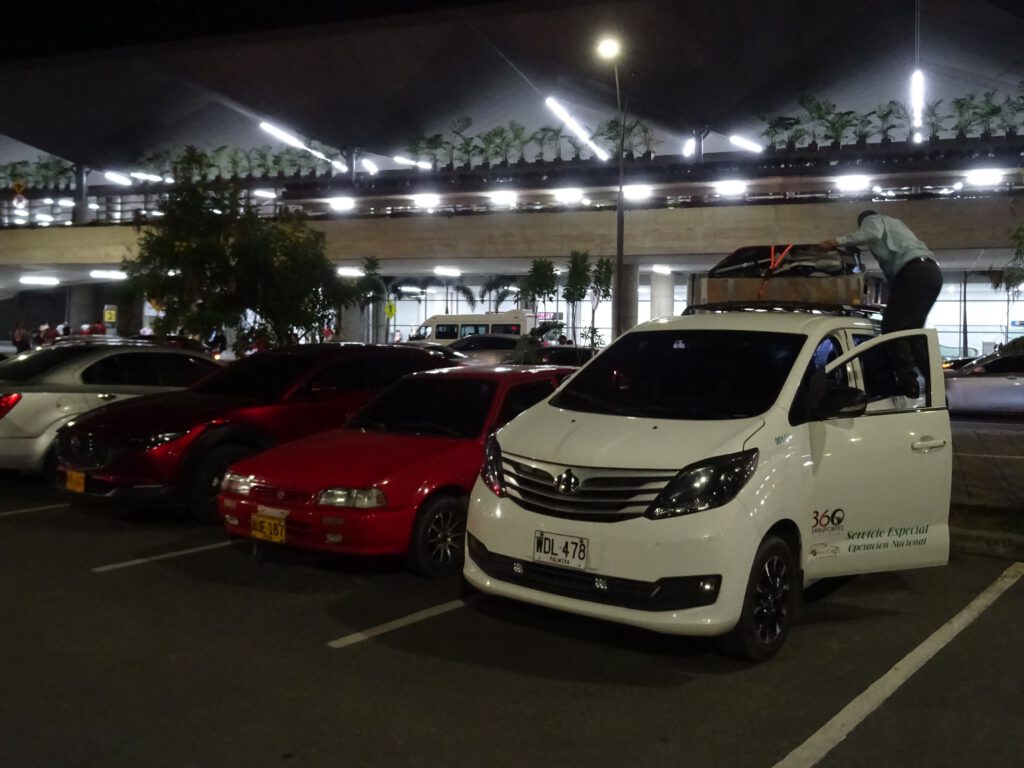 The hotel we had was called Hotel del Oeste B&B, which was basic but quite good for us, with a very good location and place for the bikes. Only the internet was quite poor. We stayed 3 nights in Cali, to recover from the long trip and the jet lag. The weather forecast always promises rain, but in the end the days are mostly dry and only rains in the evenings.