Visiting the coastal cities next to Santiago
After our few days in Santiago, we took a bus to Valparaiso, just two hours away on the highway. The weather was overcast and it was even raining when we arrived. Luckily our hostel was near the bus station so we didn't get wet.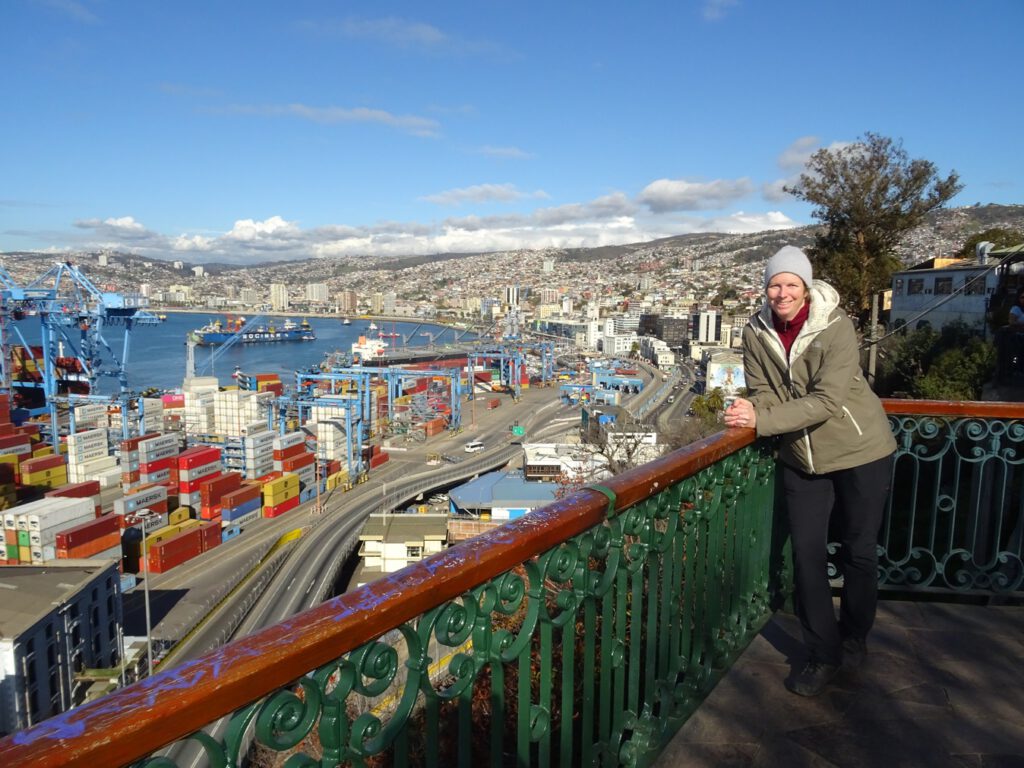 Valparaíso is known because it is on a hill facing the see, it has a lot of street art, mostly grafiti, and it was one of the many residencies for poet Pablo Neruda.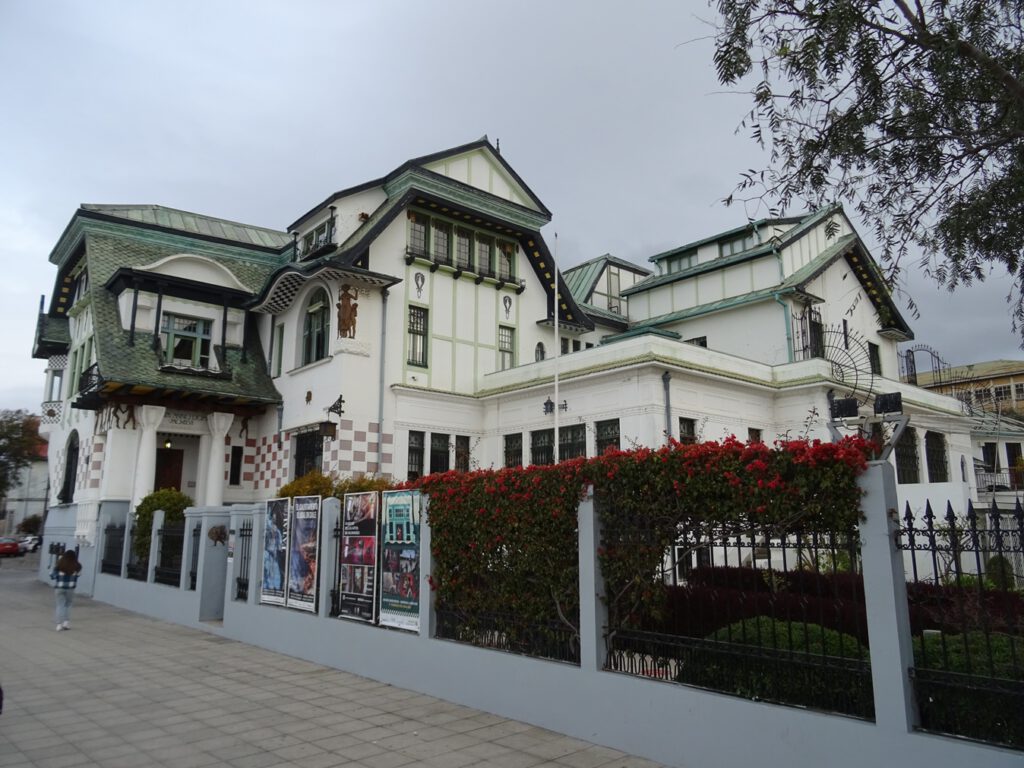 It is also the nearest coast for the people of Santiago. And finally it is the main base for the Chilean army and a big goods port.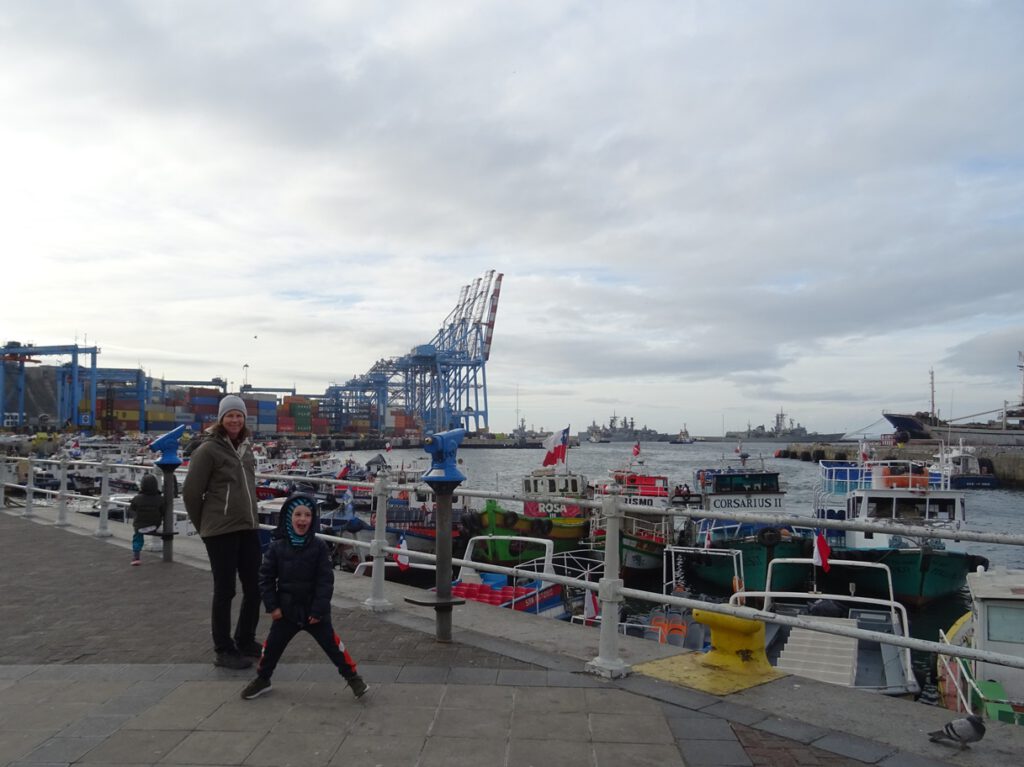 The city is divided between the city center on the lower and flatter area near the coast, and the hills around where most people live. To get there you need to walk on very steep streets, or take one of the famous cable cars.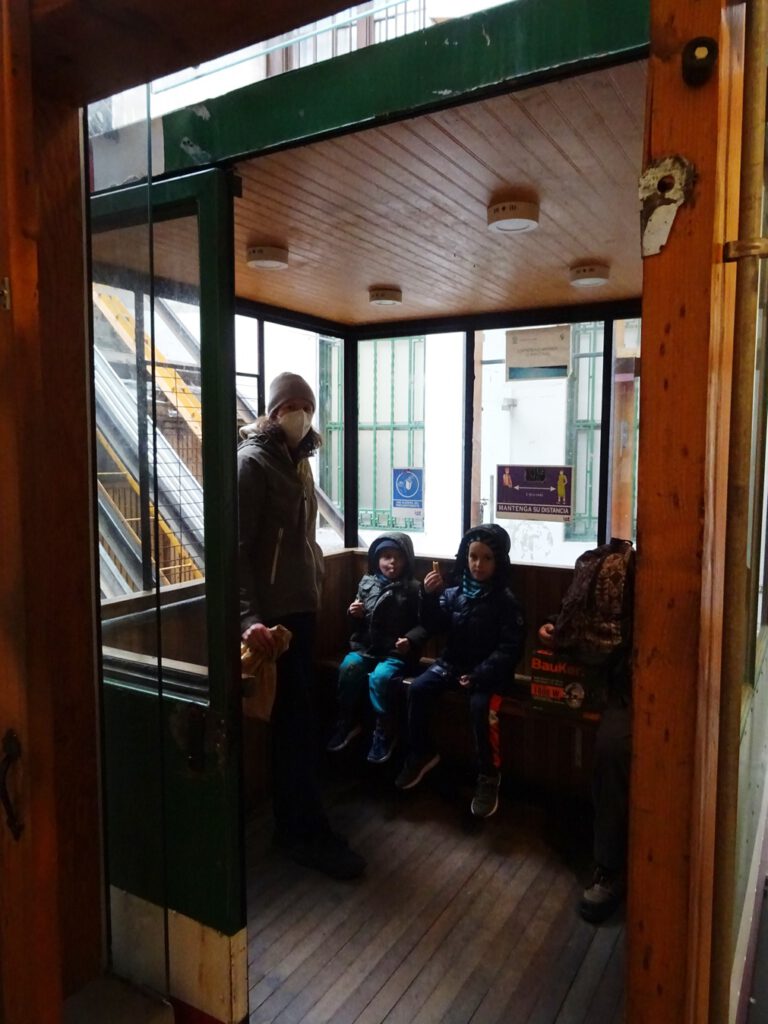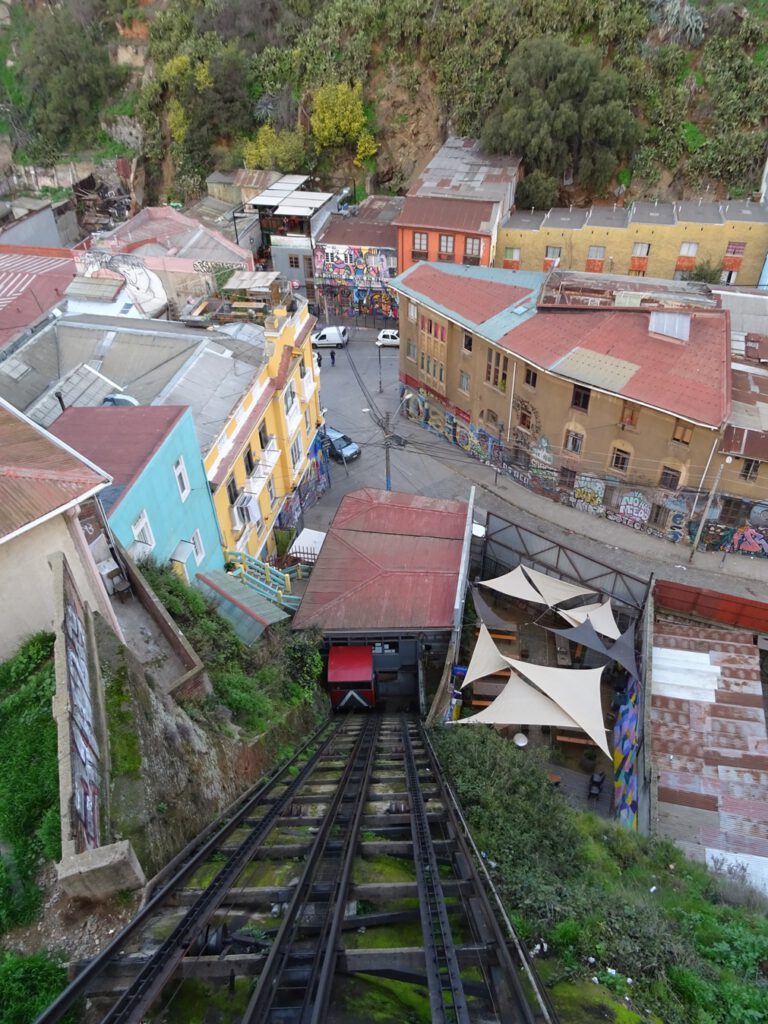 Unfortunately many of them are broken, out of service or abandoned, and many neighbors had signs on their windows complaining about the lack of services.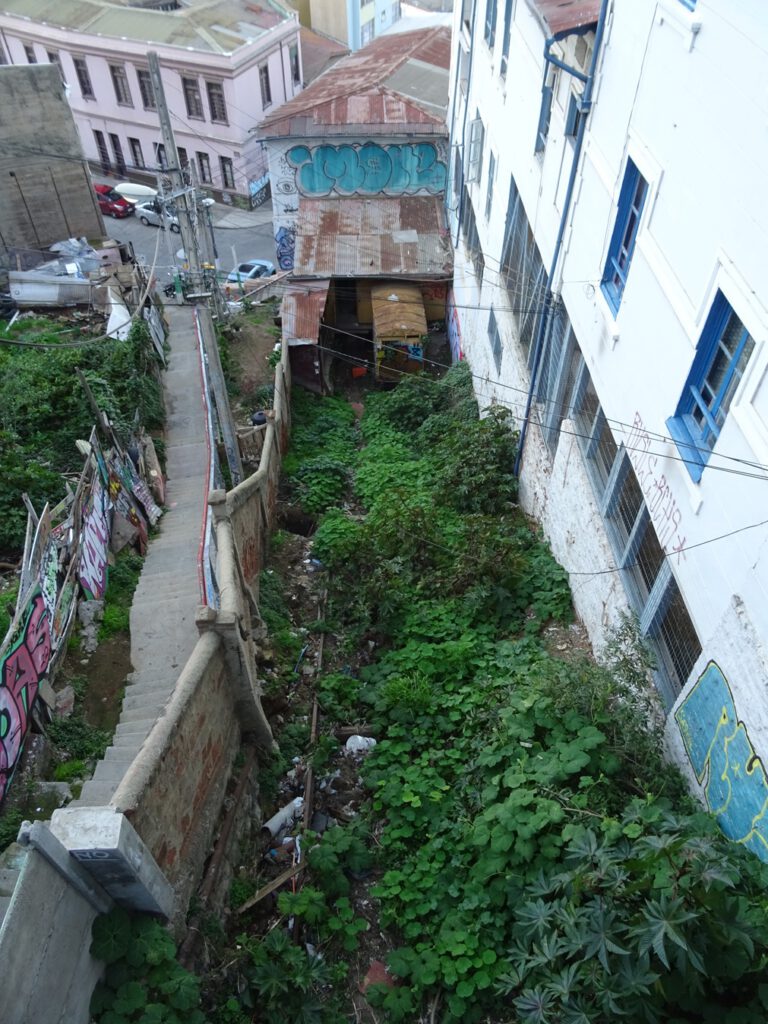 Despite the average weather we liked the city. There were many nice wooden houses everywhere, apparently owned by descendants of British families that used to trade and live here.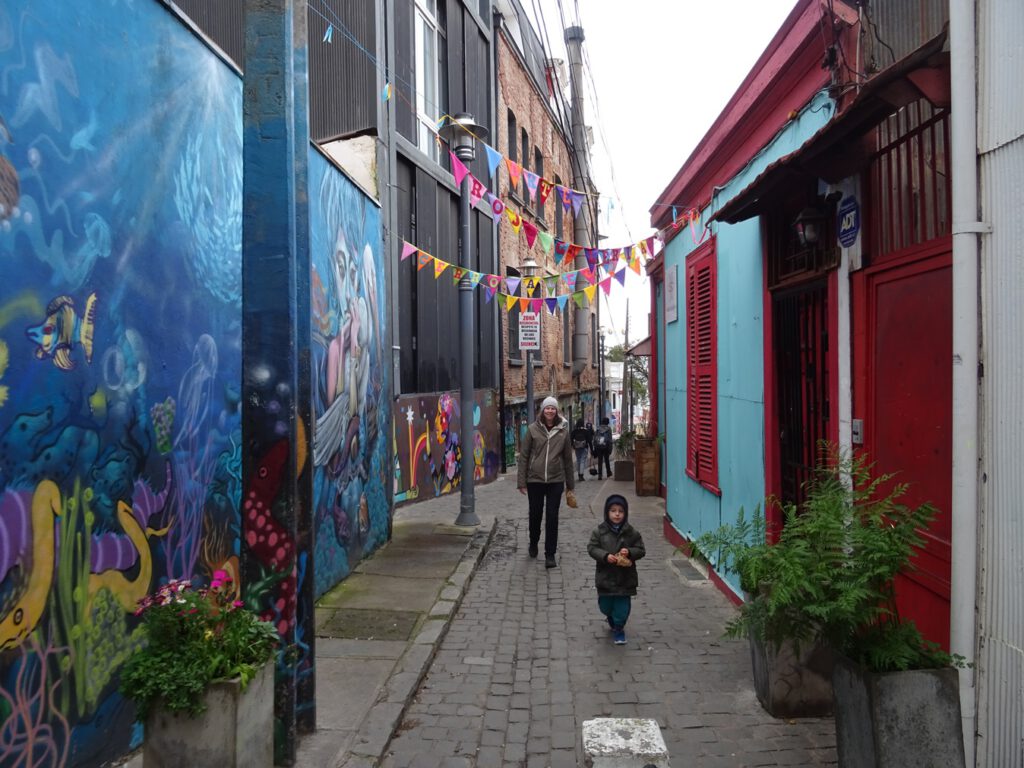 The views from the higher streets on the bay were great, and there were many original shops and cafes, although prices were high, despite being mostly a student city.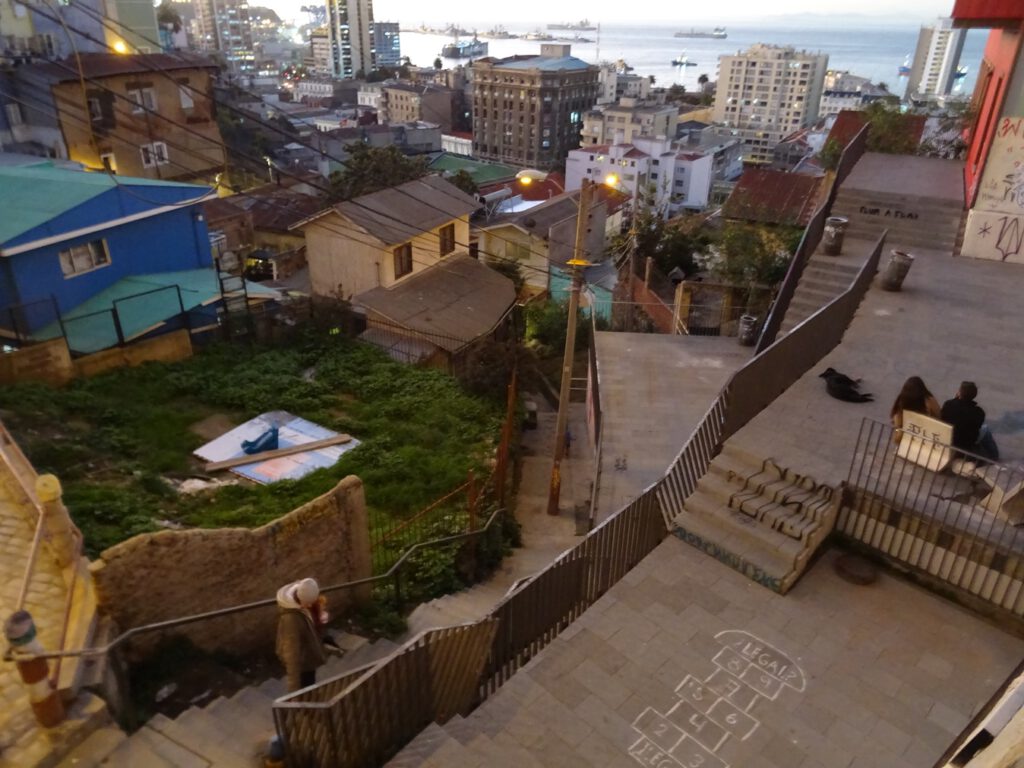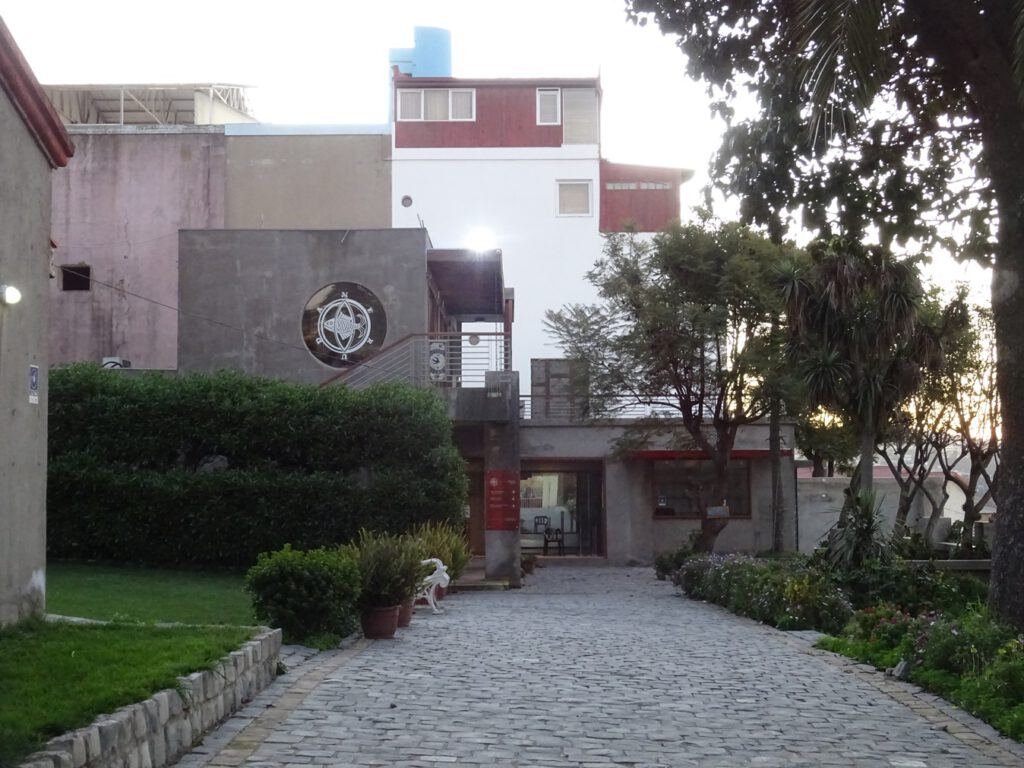 One of the days we took the tram along the coast to nearby Vina del Mar, another coastal city but much more upscale, with a nice long beach and many holiday apartments.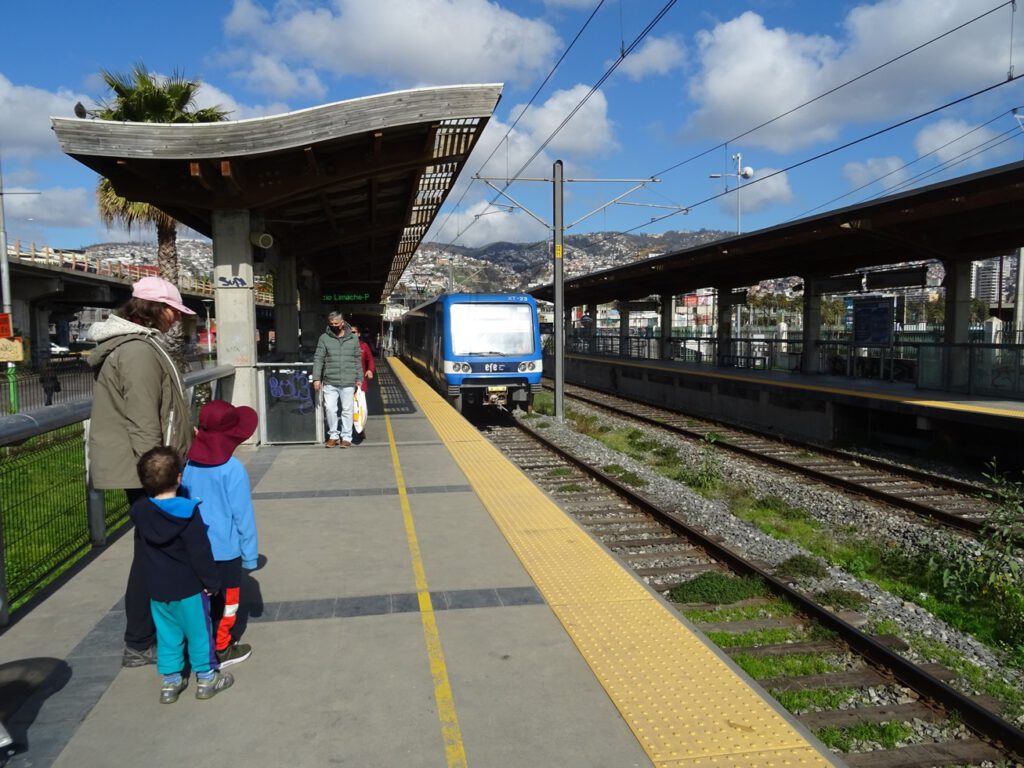 Because it was now winter, the city was nearly empty though. Susanne took the chance to meet a University professor in the local university who is also interested in sustainable building.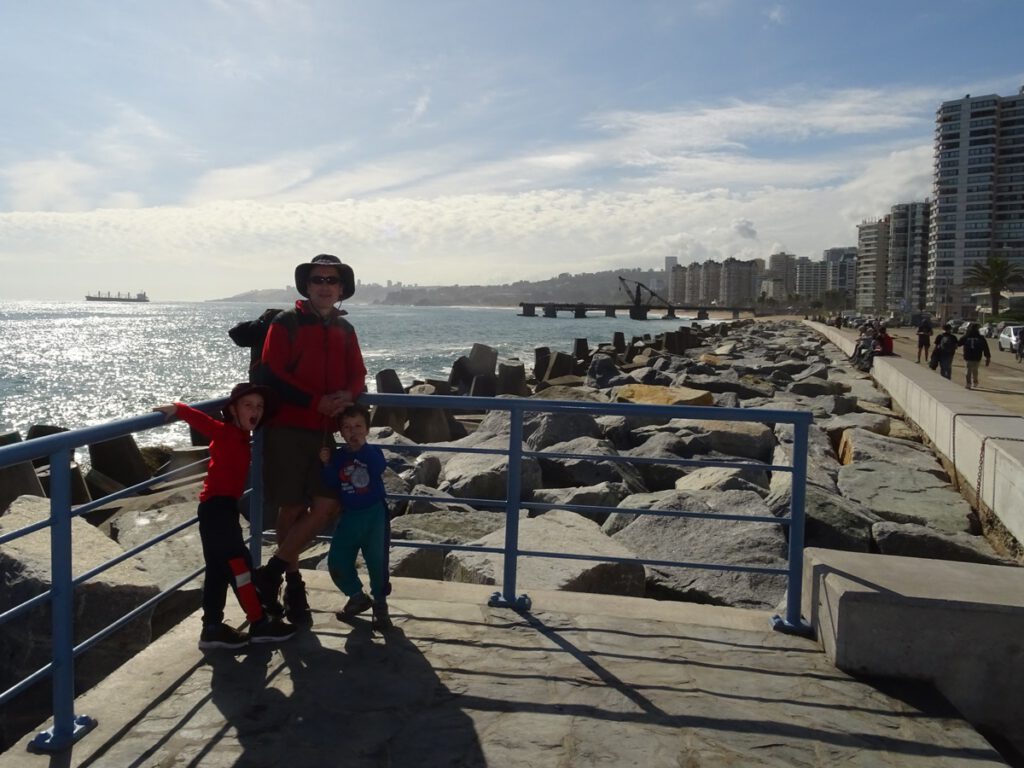 Before going back to Santiago we did a little side trip to Isla Negra, a coastal village where Neruda had his main residence. It is now a museum with all his collections and furniture, and a great view of the coast.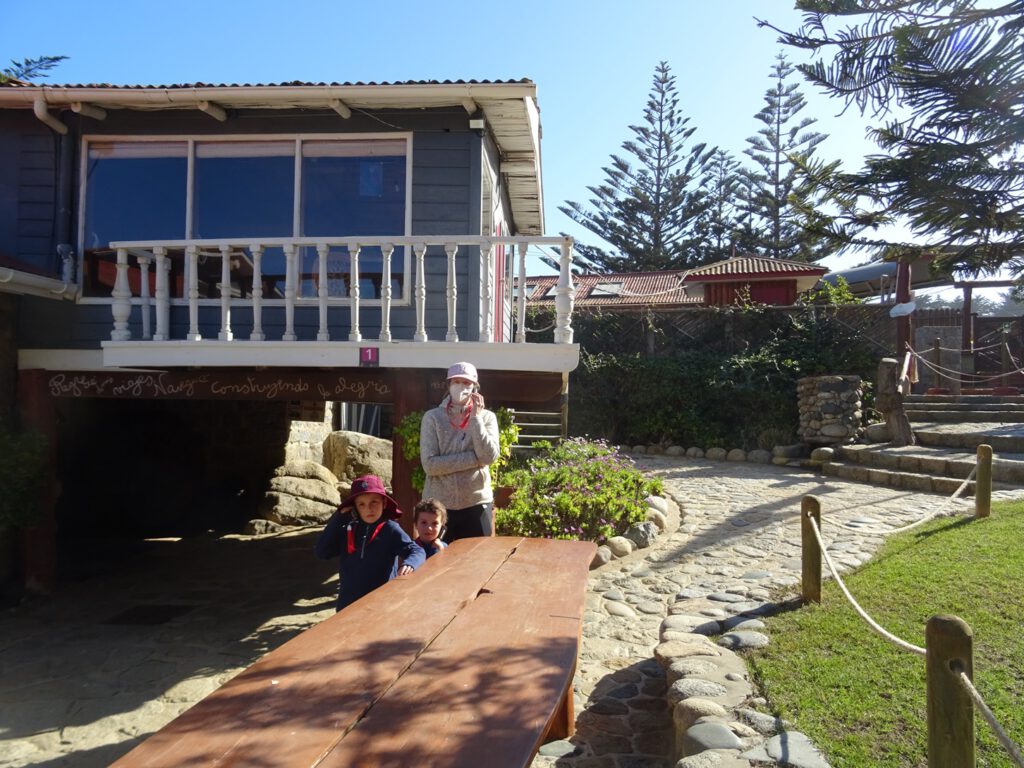 Remember you can receive notifications by email every time there is a new post just by subscribing on the box in the sidebar (or below if reading on a portable device). We have also created an Instagram account at @utilitariancycling