In the official capital of Bolivia
After the scenic but long journey to Potosí, the bus trip to Sucre was just below three hours, and also quite scenic.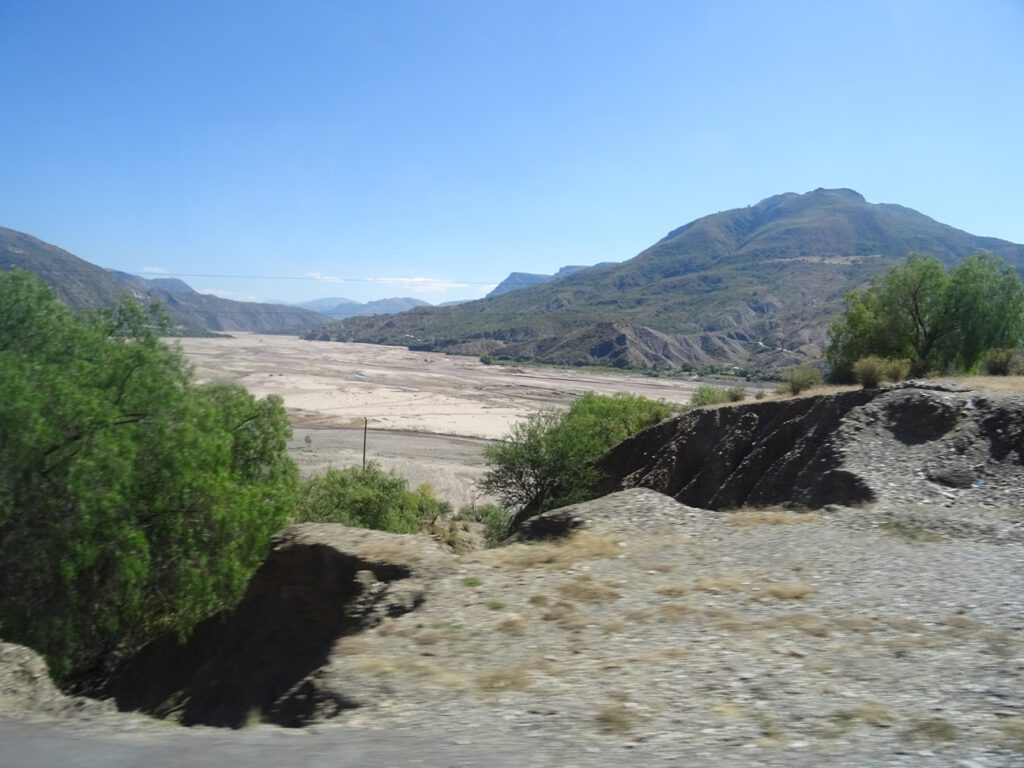 The road first went up, and then went down quite a bit since Sucre is much lower in altitude. That was good news for us as the weather was meant to be much milder.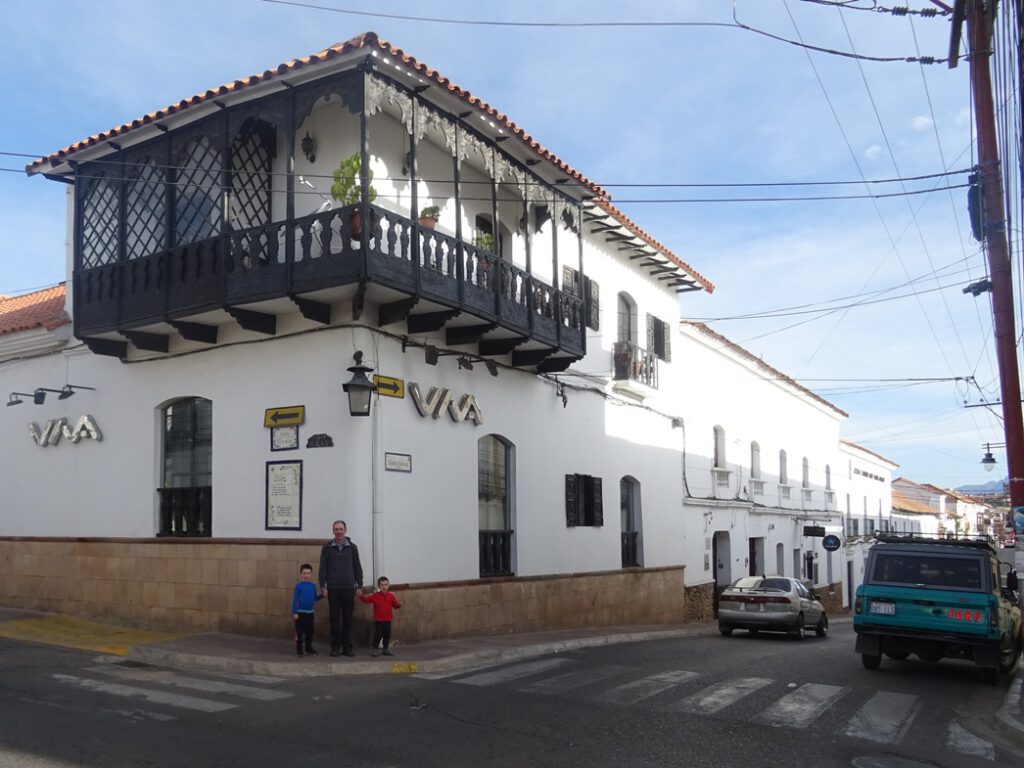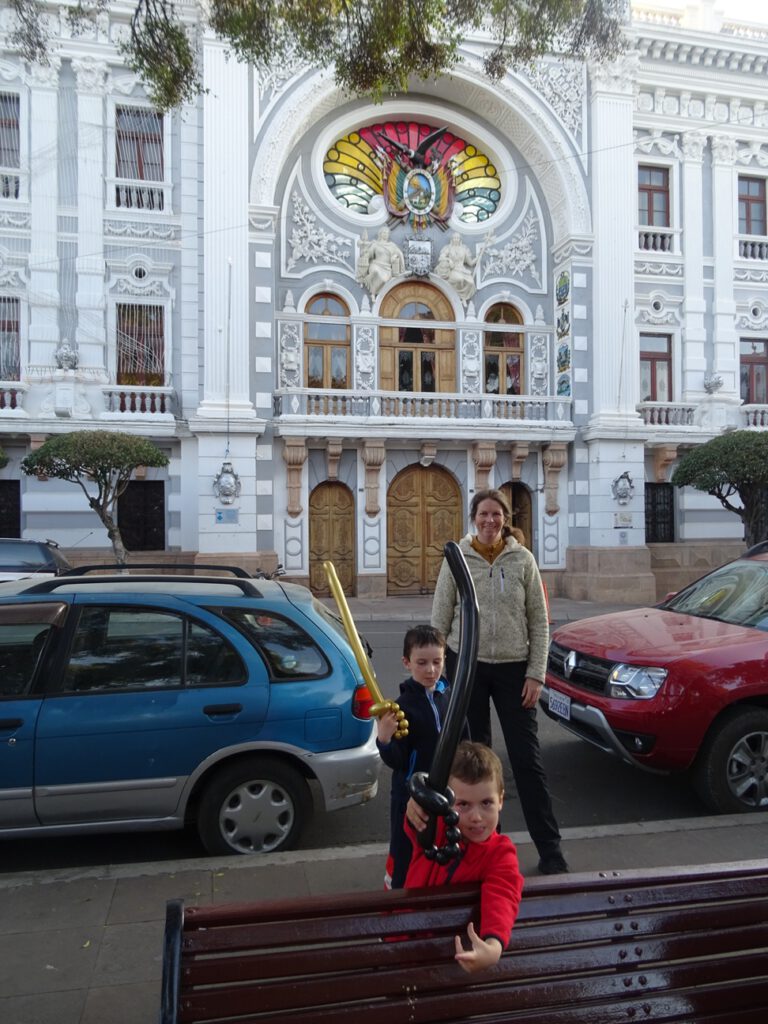 In Sucre was signed the Independence Declaration, and it is officially the capital of Bolivia, even though most of the stuff happens in La Paz.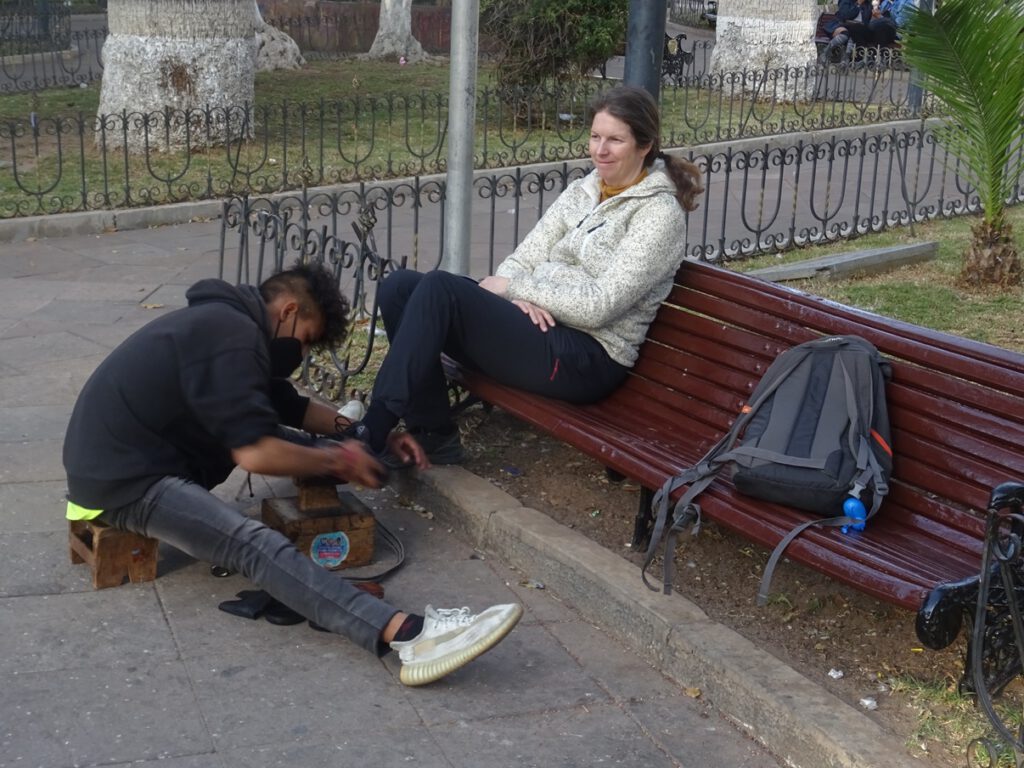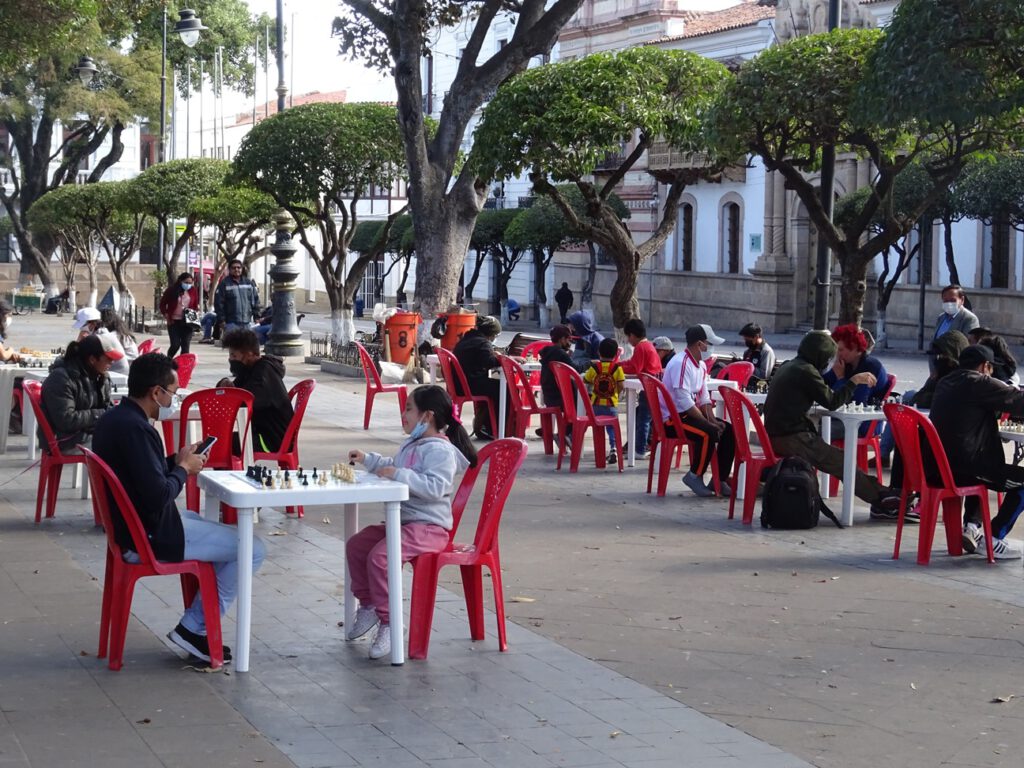 The city is very nice, full of colonial buildings, mostly painted in white, that make it a very pleasant city. It is also a student city and there are young people everywhere.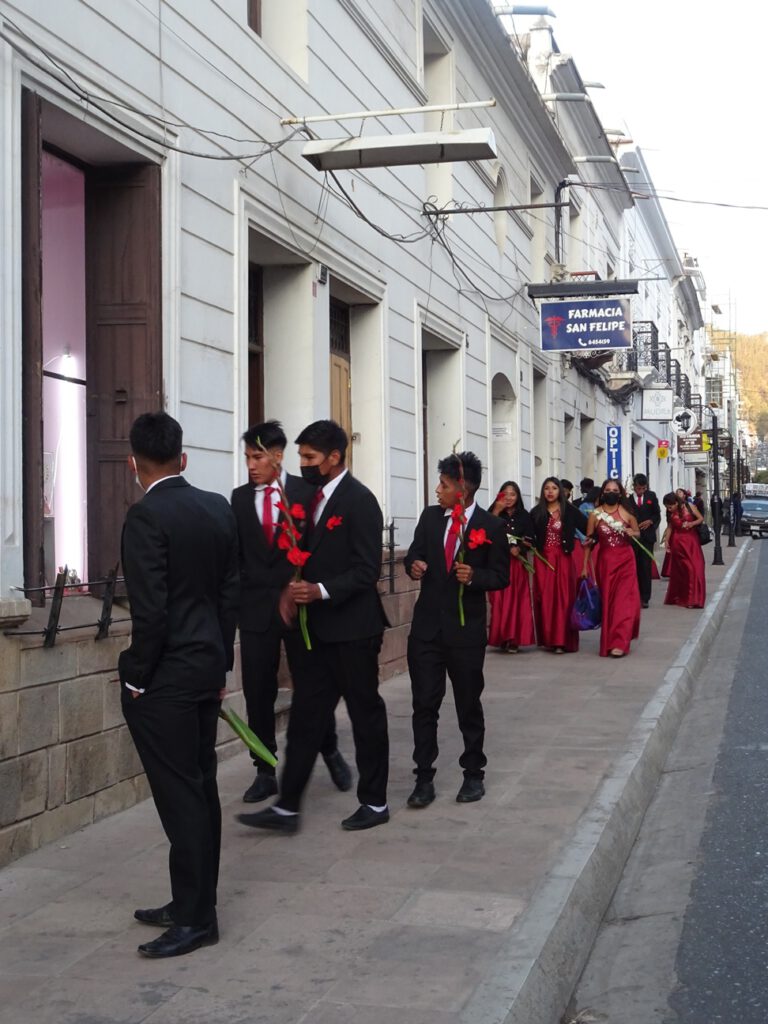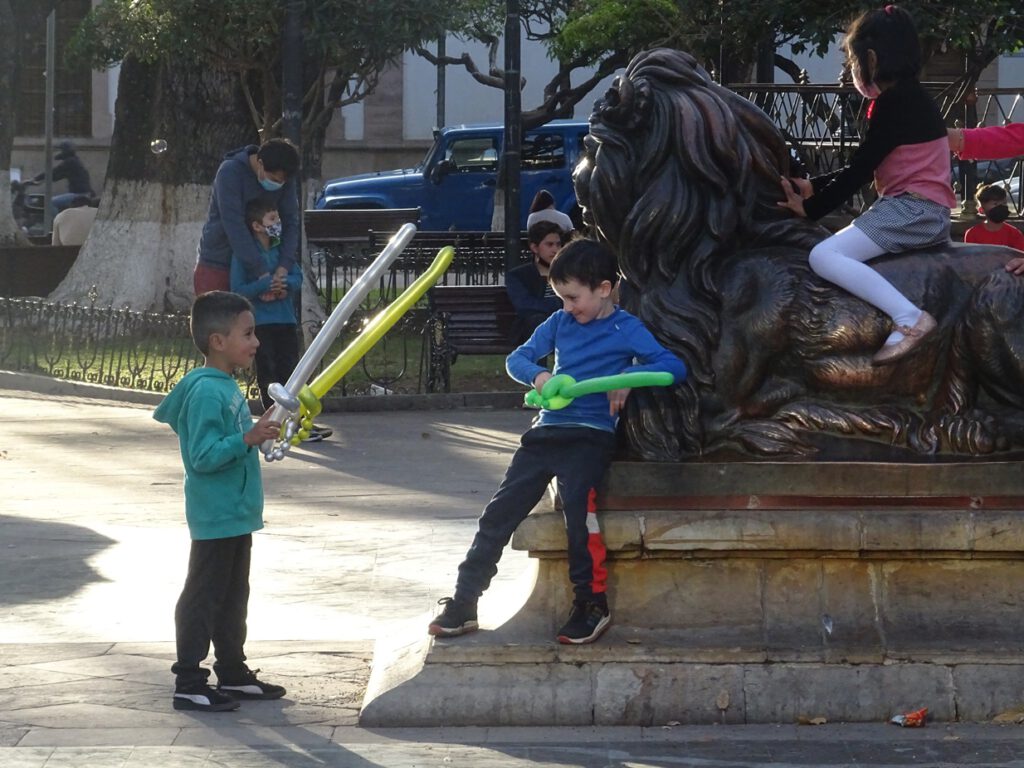 We spent two days here, mostly walking around and enjoying the milder weather. There is a huge clothes market, the Mercado Campesino, where we bought very cheap clothes for the kids.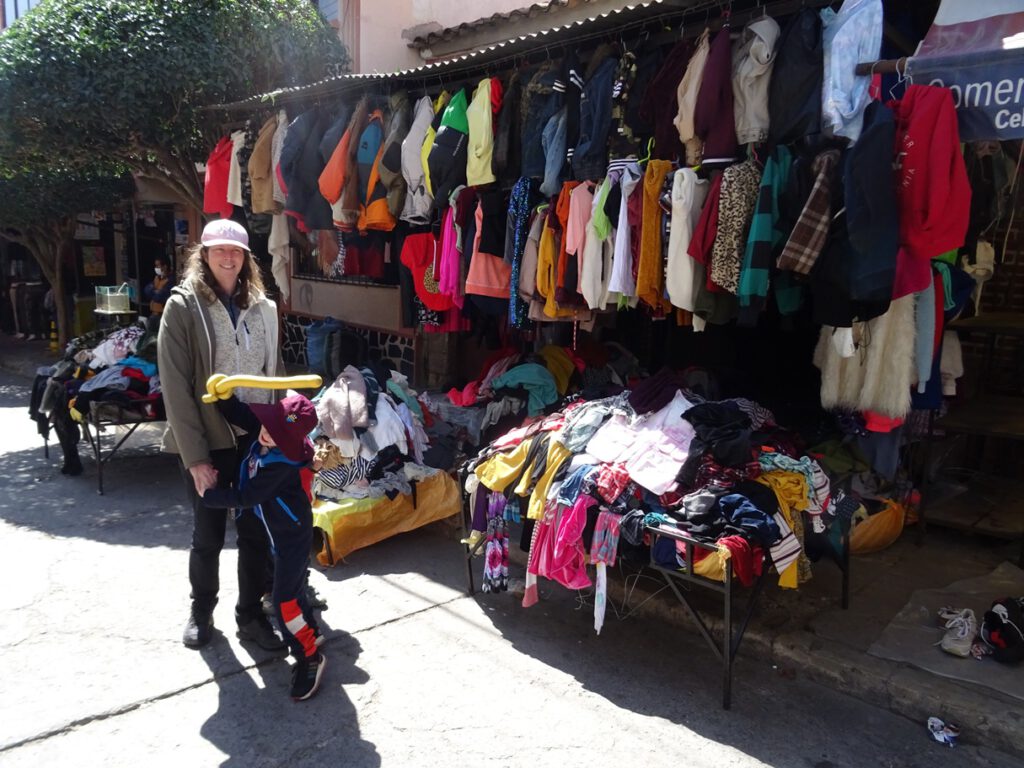 Thomas burns through the clothes as he loves to lie in the ground anywhere, and Simon keeps growing, so it was time for renewing our stock.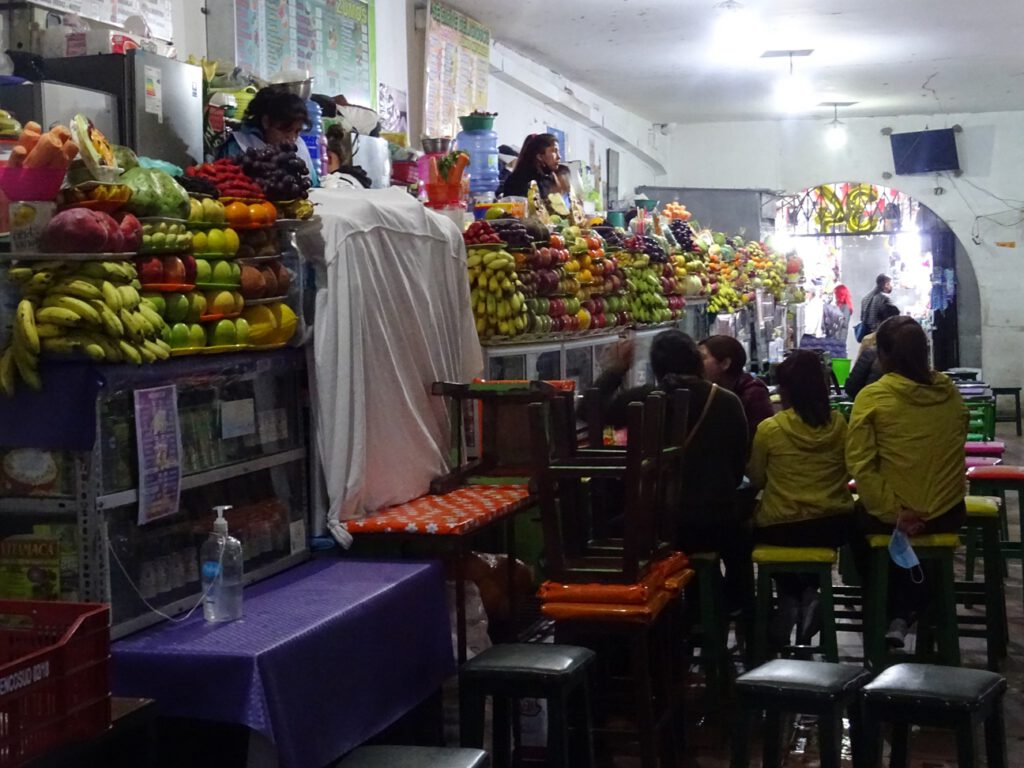 There is also here a very lively Central Market, known for the fresh juices made with fruits that are harder to find in the altiplano.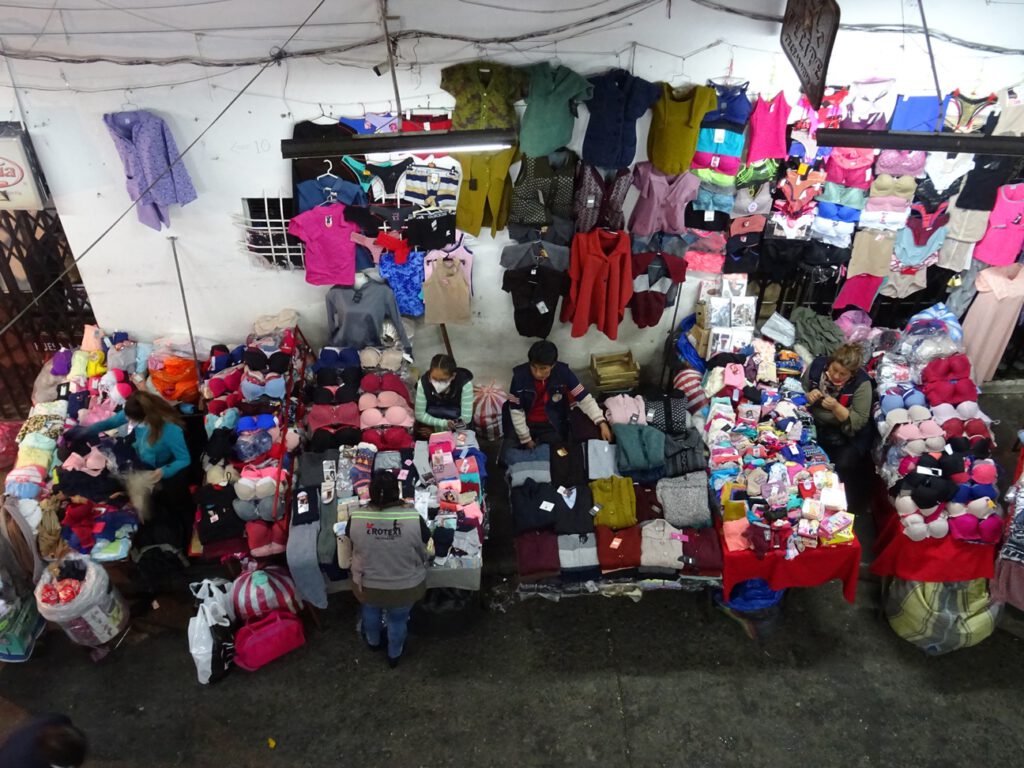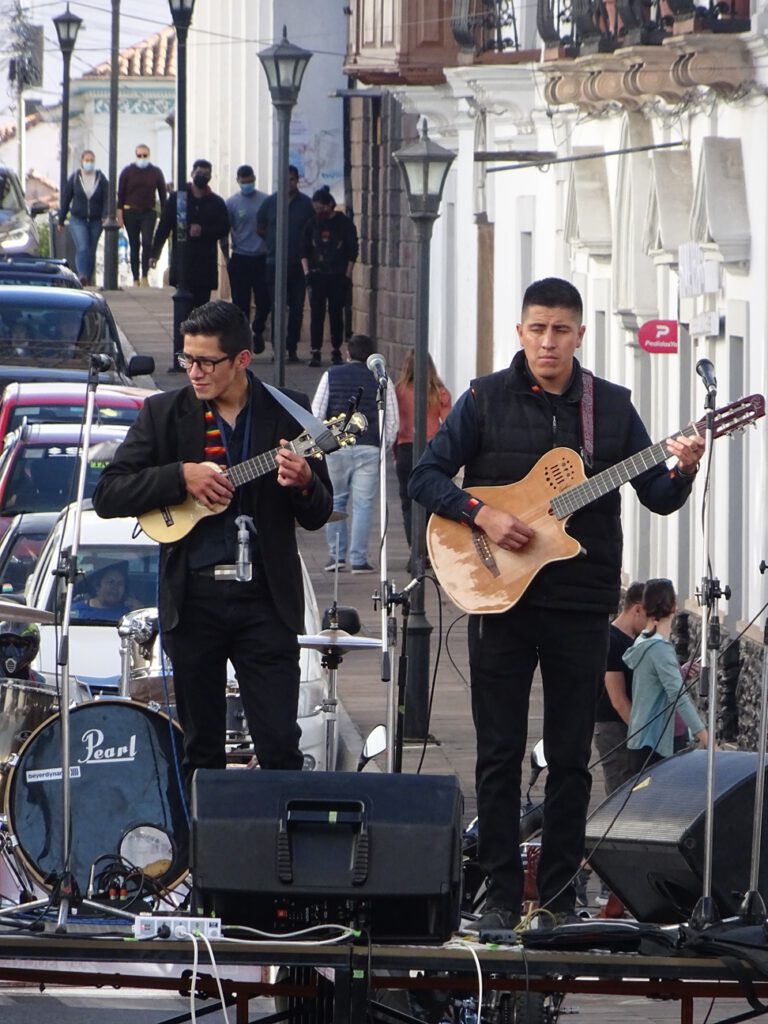 For the way back to Oruro we had no choice but to take a night bus, the only option available. That meant we would miss on the landscape, but later on we learnt the route would be quite similar to the way we came, so it was not so bad after all.