We finally made it to the big city
This time our day would be a little big longer, as we would have to make 80km to reach Oruro, the big city.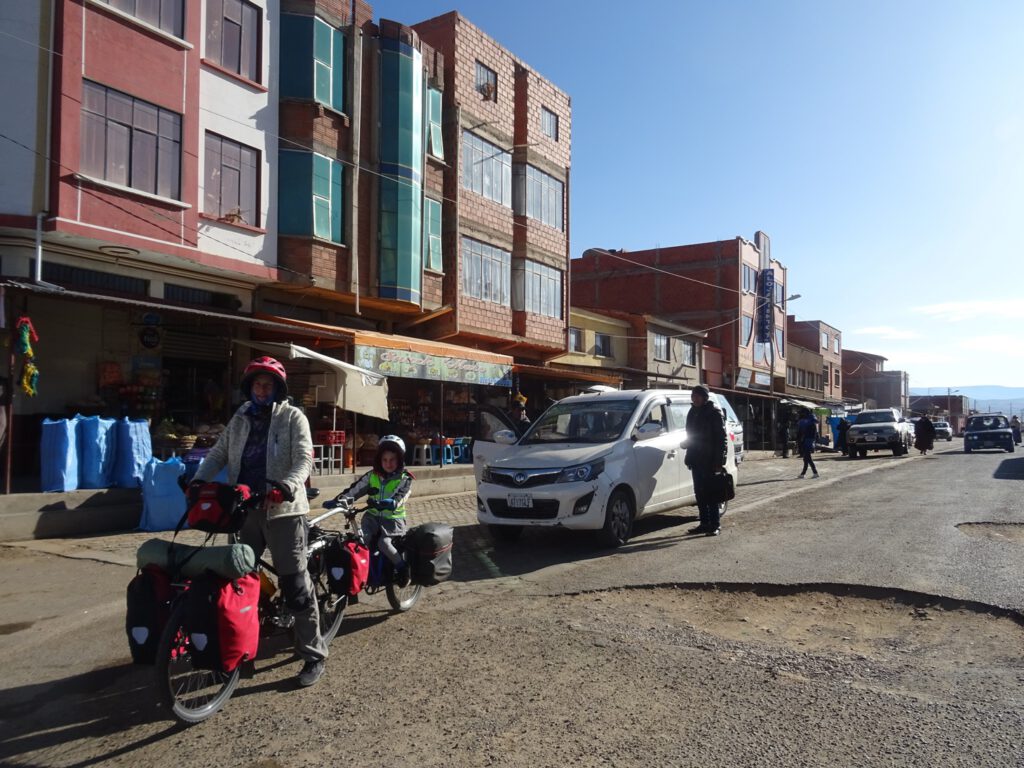 This would be near our daily record, but from the last village in Caracollo there is a long straight road of 30km with absolutely nothing, so better to make it till the end.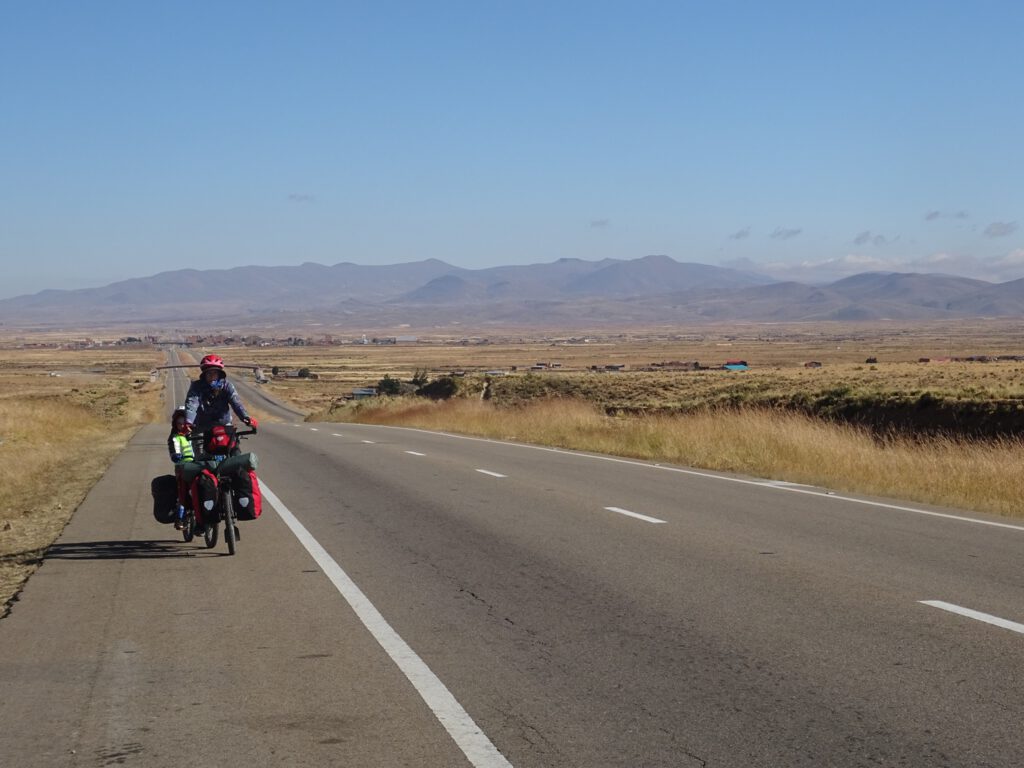 The profile, as in the last few days, would be again nearly flat with only small elevations here and there.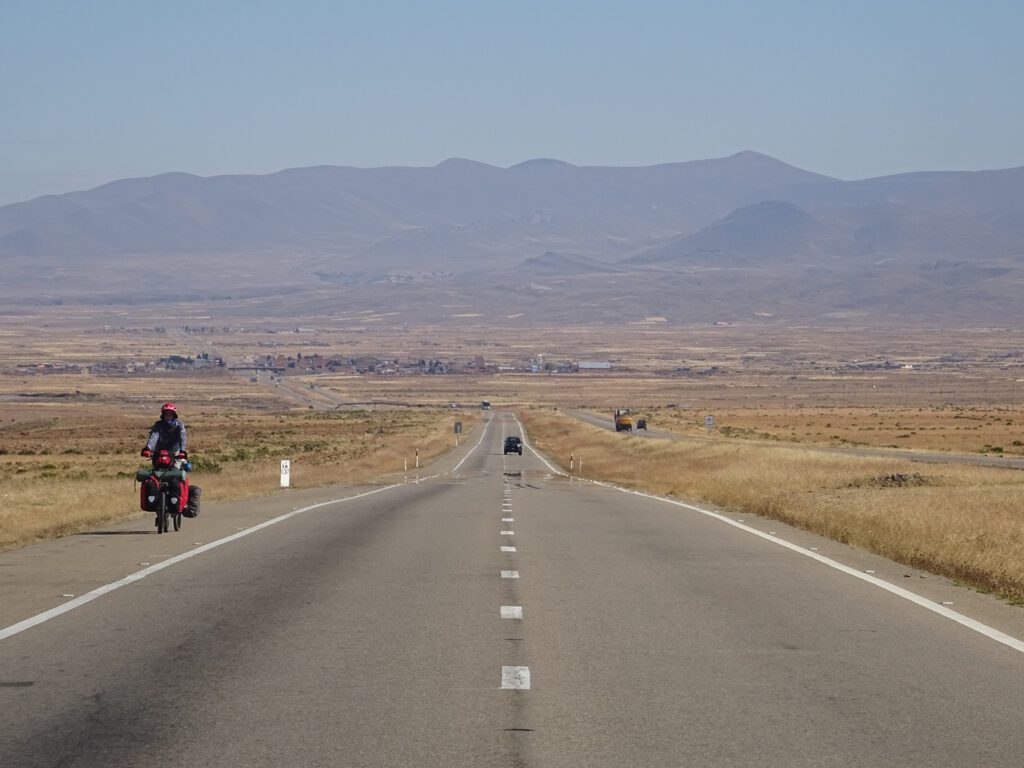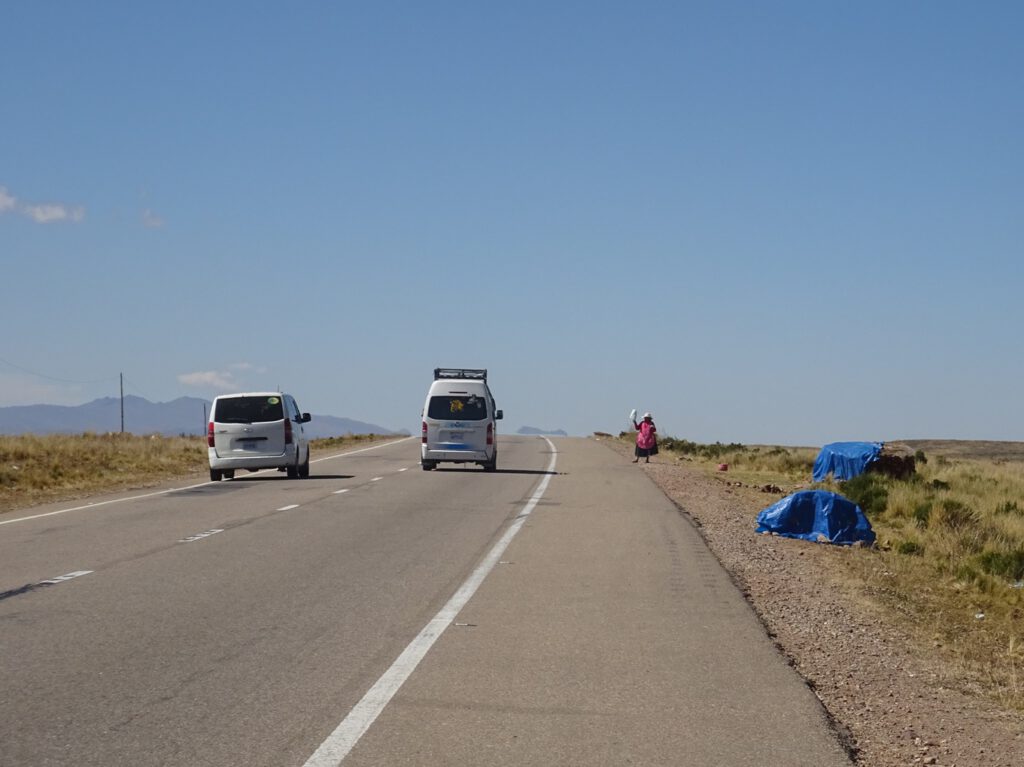 The highlights of the day would be a few small lakes, where we saw flamingos, although in this case they were white instead of the usual pink, I guess because of whatever they get to eat around here.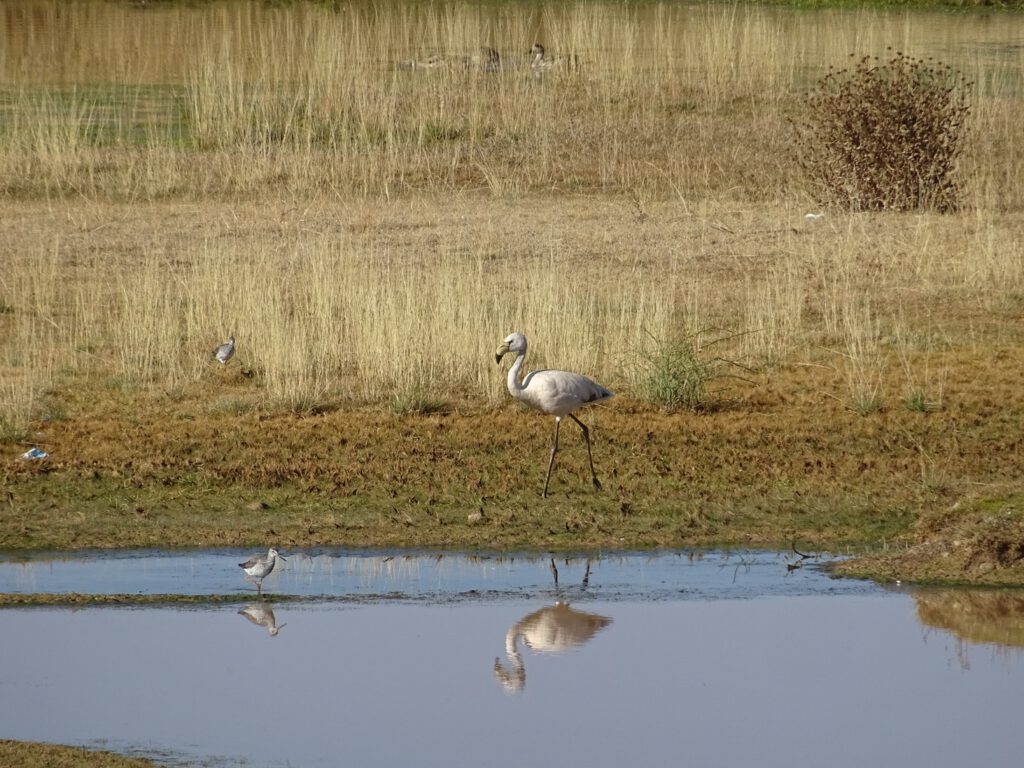 A down moment was when we got the second puncture of our trip. In this case it was one of the wheels of the trailer. And I know how it happened. I had stopped to wait for Susanne and the side of the road was full of wire bits from an exploded truck tire. And one bit got inside the tube.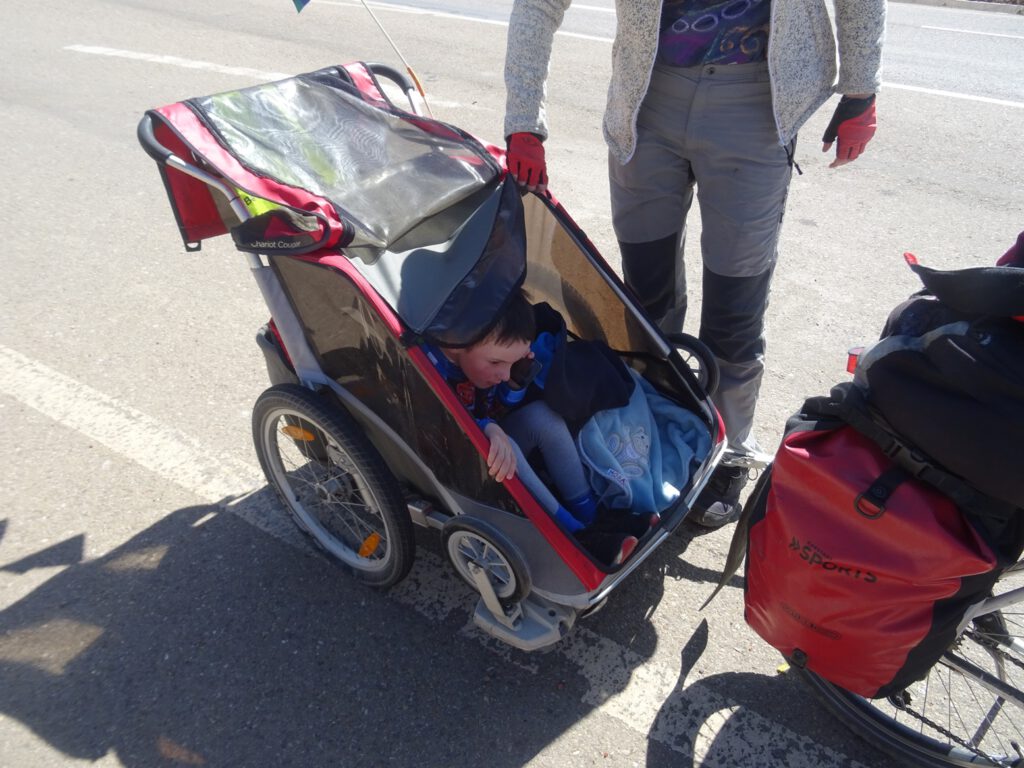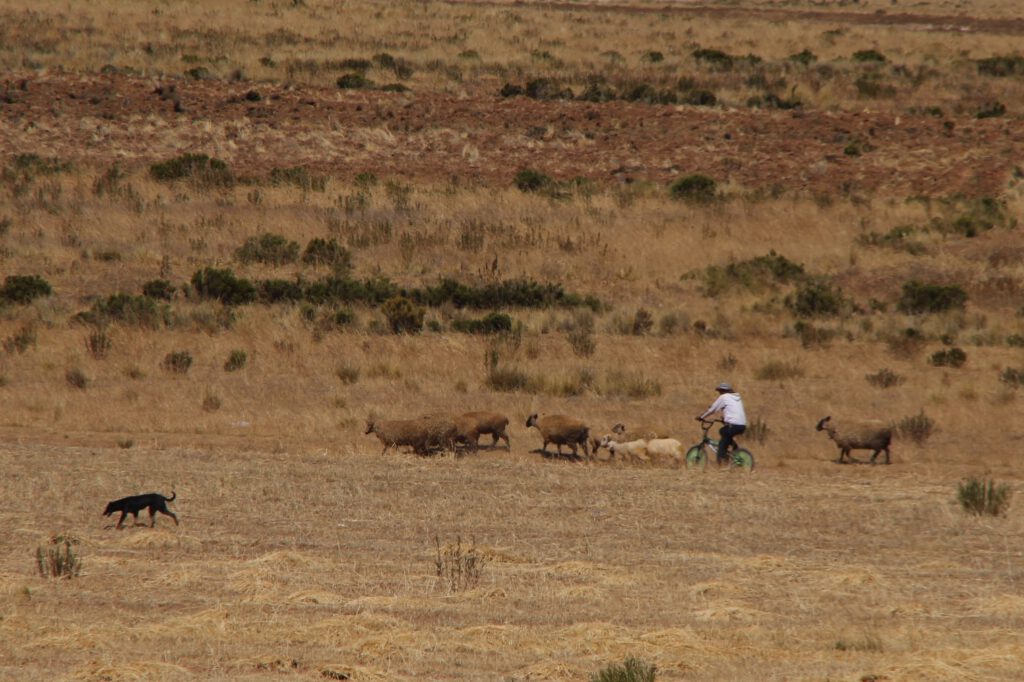 Another highlight was meeting Felix, a German cycling north from Ushuaia. We exchanged a few tips and he gave us good advice on where to sleep in Oruro and also how to deal with the fx rate in Argentina, so thanks Felix!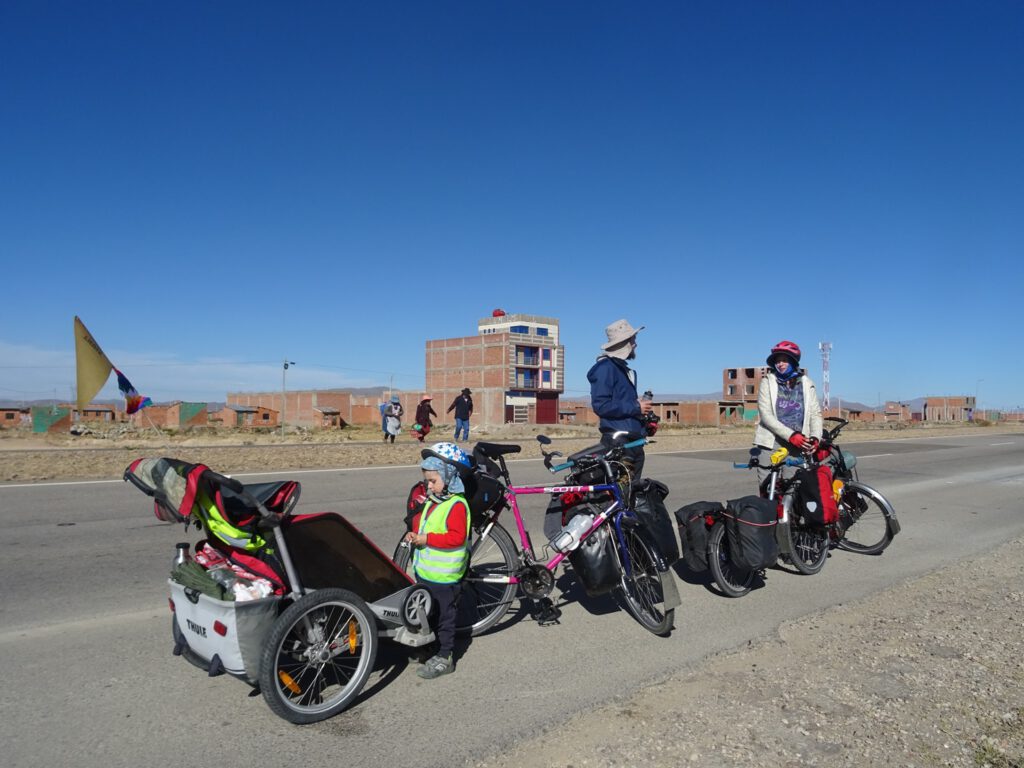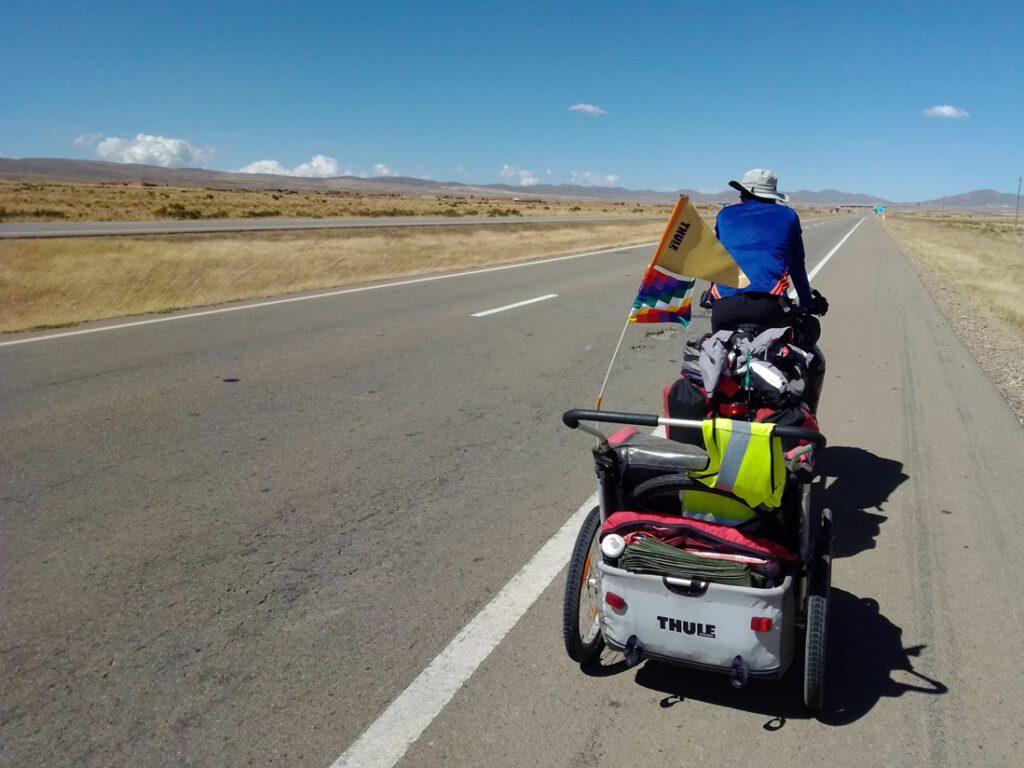 When we arrived in Oruro we gave ourselves a reward after the long ride and went to a nearby restaurant just as they were starting the grill, so we had some excellent steaks together with an unexpected surprise.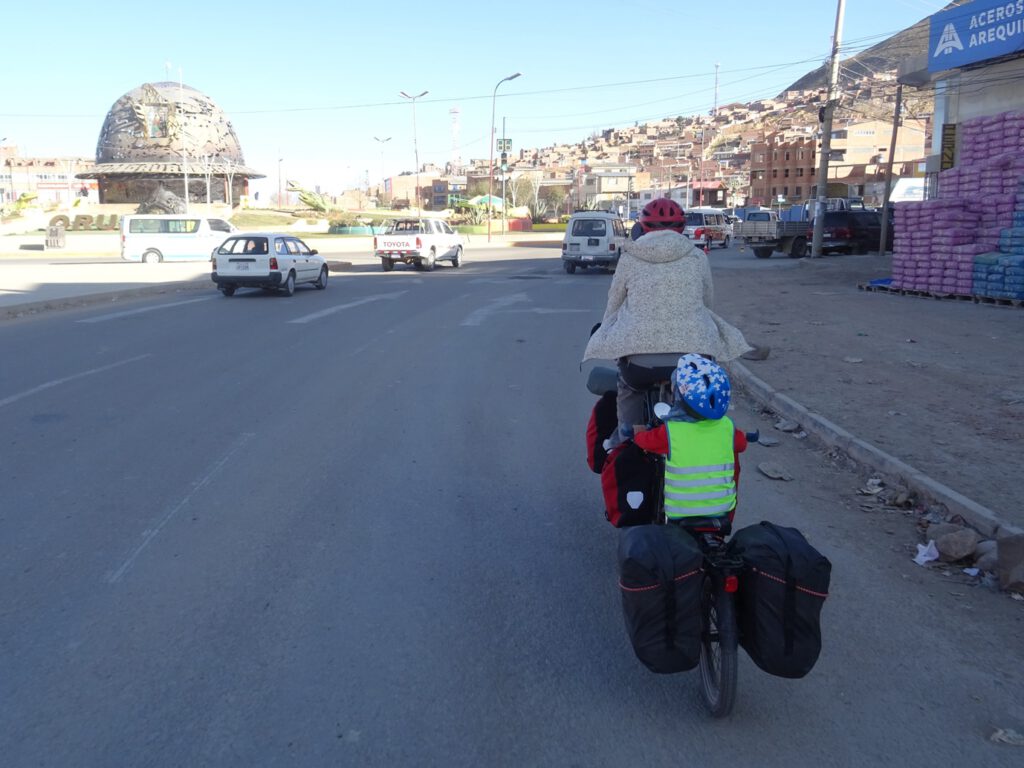 A very good wine from Tarija, in Bolivia. I can't remember the name of the winery, but we both liked it a lot, a dry red wine that matched perfectly with our dinner. It can also be that as a pair of hungry cyclists everything was great that night!