Stressful big city exit back to the altiplano
After our short stay in La Paz/El Alto, it was time to get moving. Our next target was Oruro, a big mining city 230 km away.
Susanne had complained that her front shifter did not quite make it to the biggest ring. It was correctly set up, but the housing was slightly cracked and did not support the cable tension. Luckily there was a road side bike workshop near our hotel so we could ask them to replace it. Unsurprisingly, he had no spares, but he just compensated by increasing even more the cable tension and now it works. Good enough for us.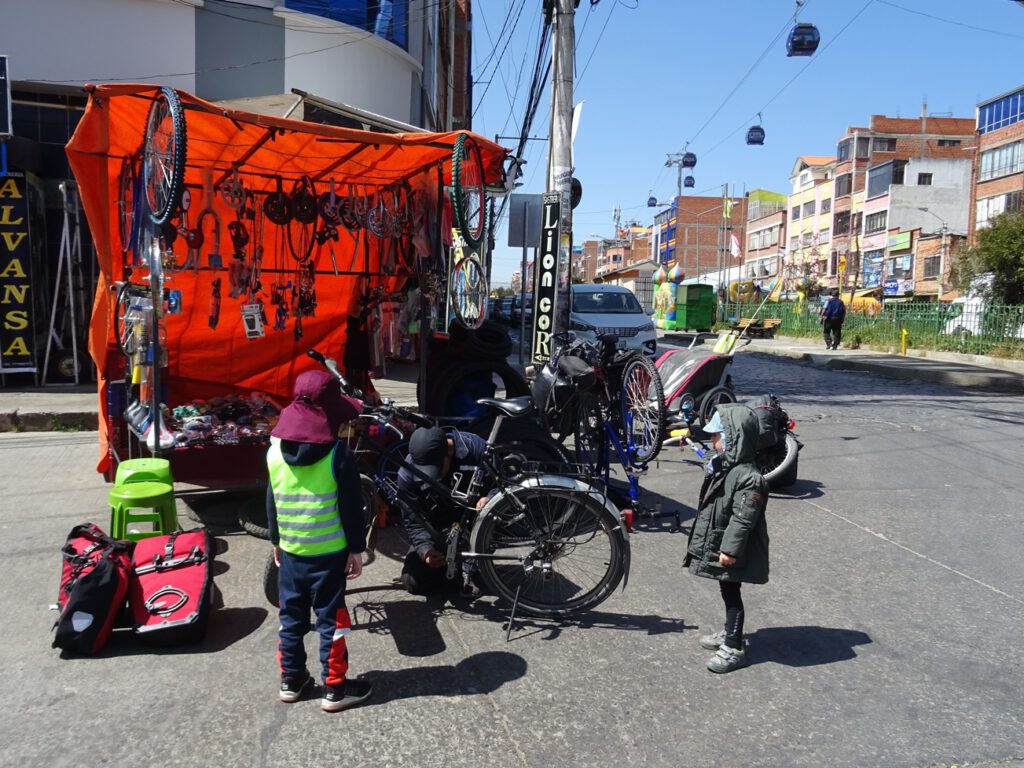 As usual, we took our time to get moving. First we enjoyed the hotel breakfast, then we took our time packing. Afterwards we had to buy some food for the way as we would be crossing only small villages where usually you can only find kiosks with a very limited selection, ok as long as you only want to eat biscuits, chips and coca cola. By the time we finally got moving, it was already lunch time, so we found a restaurant about 1 km from the hotel and we stopped again to eat.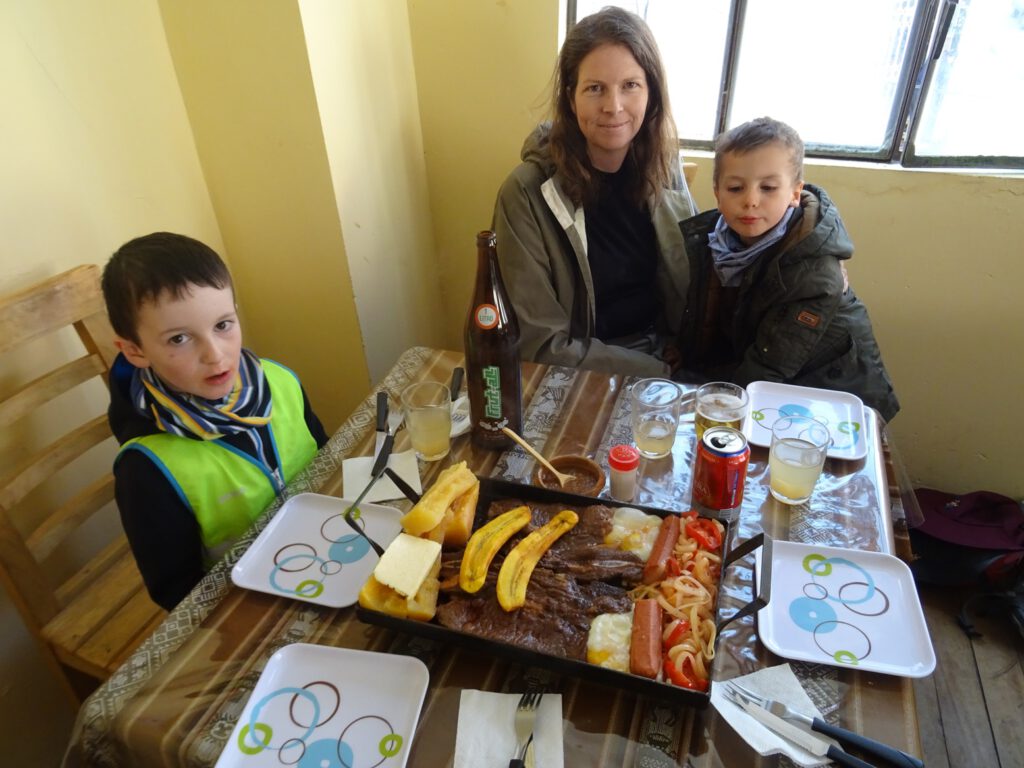 It was at least 14:00 when we finally got moving. The exit from El Alto is relatively stressful. The road is an urban highway with 2-3 lanes each way, chocked full with colectivos picking and dropping people on the way.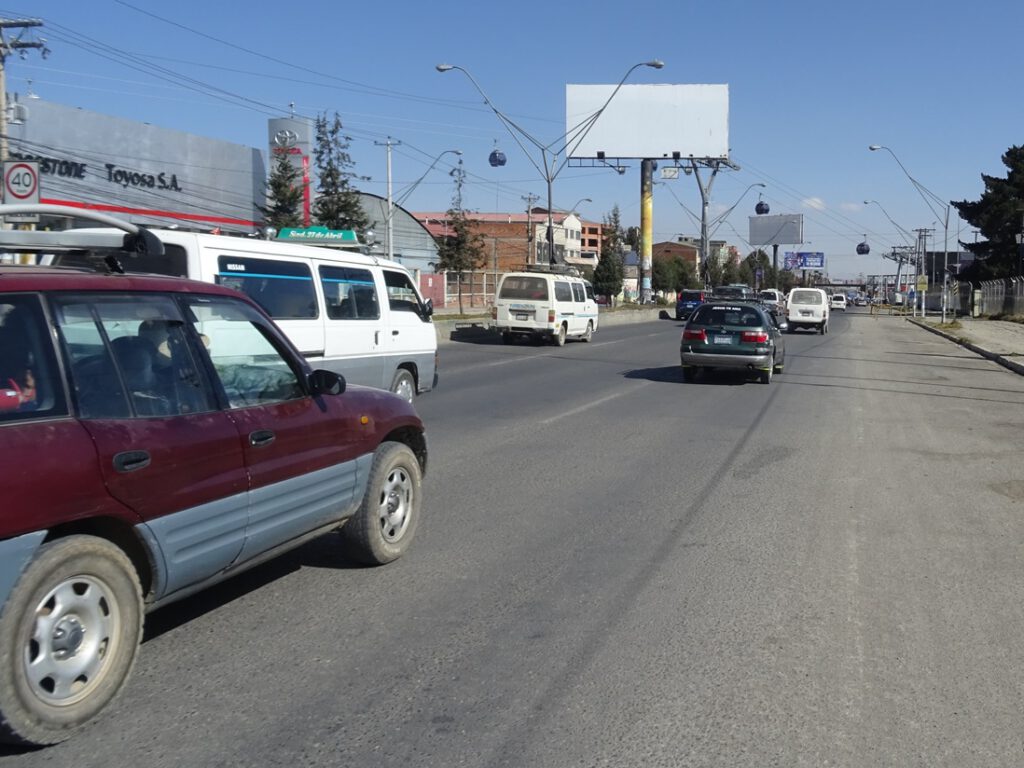 By now we were experienced on the technique of riding among them and we could anticipate pretty well when one was going to stop in front of us, so apart from the continued required attention it was actually enjoyable, like a video game..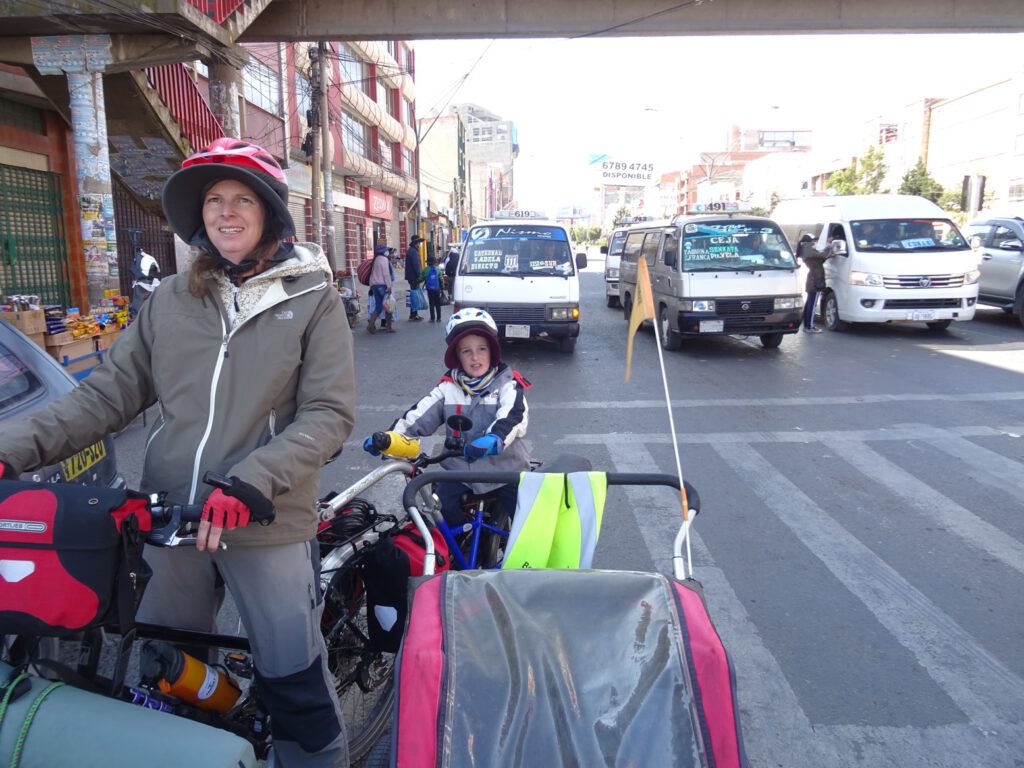 The road out of La Paz, like in most big cities, is quite ugly. Just suburbs and grey towns with roadside markets and car workshops or tire repair shops for at least the first 20 km.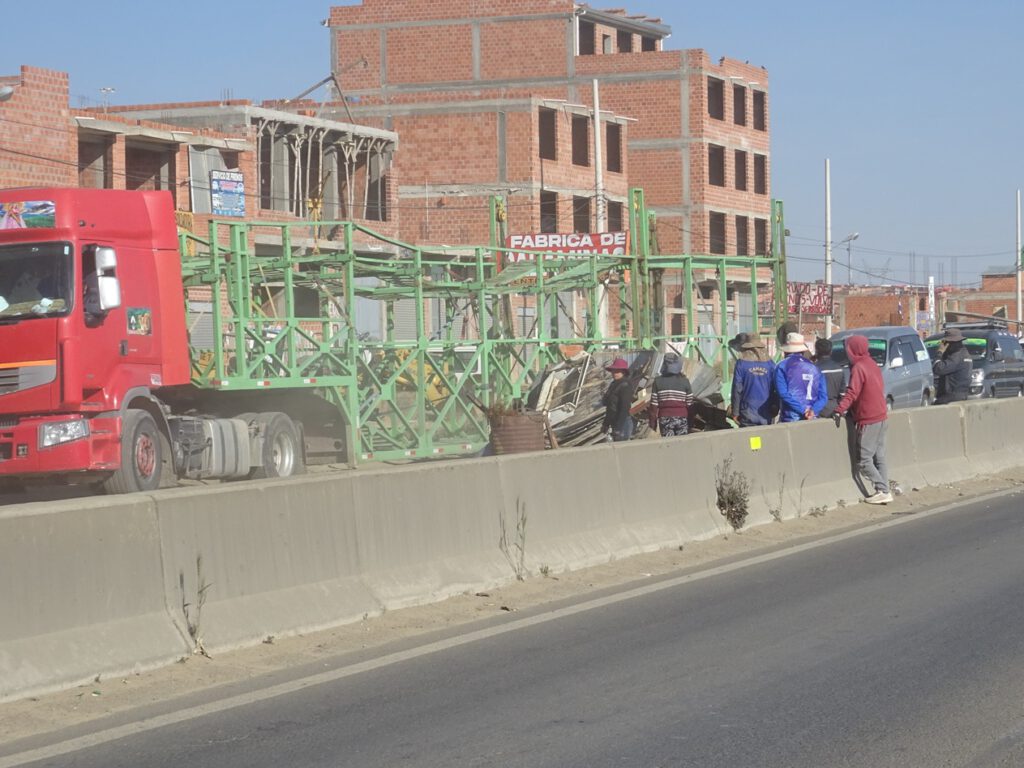 After a while we finally left the big traffic behind, and we could relax a bit more. The road to Oruro was now a highway for the whole journey with a generous hardshoulder, so it was a relatively relaxed ride, even if the trucks were very loud and polluting and the surface was usually full of rubbish, broken glass, wire from exploded tires or all of the above.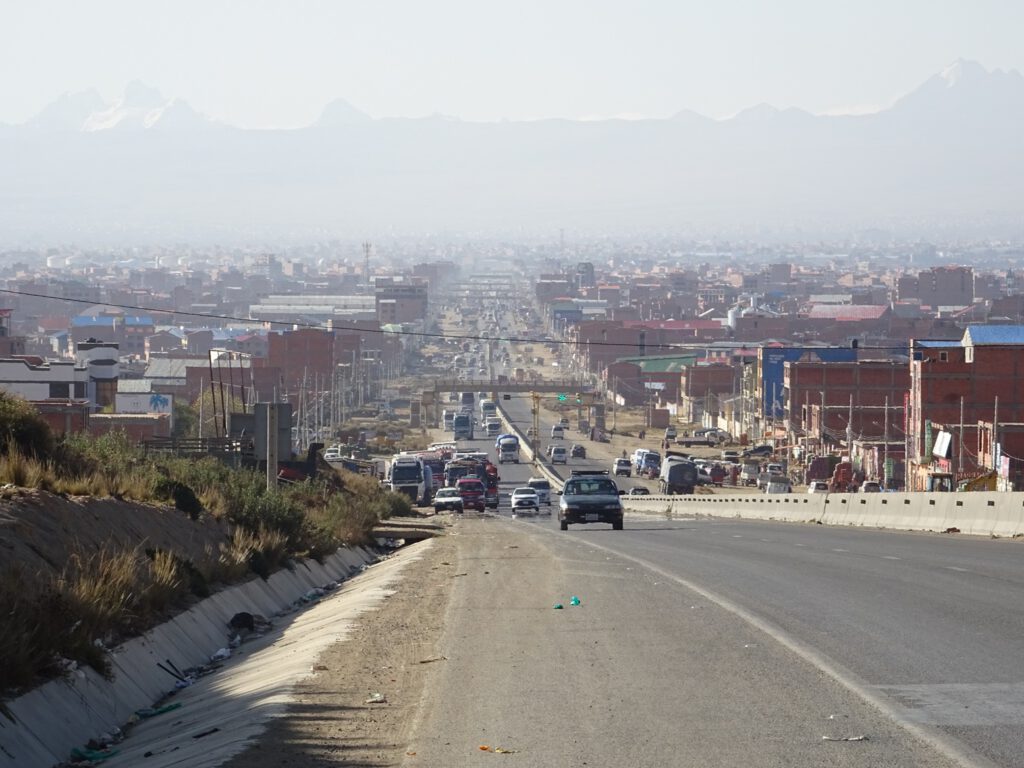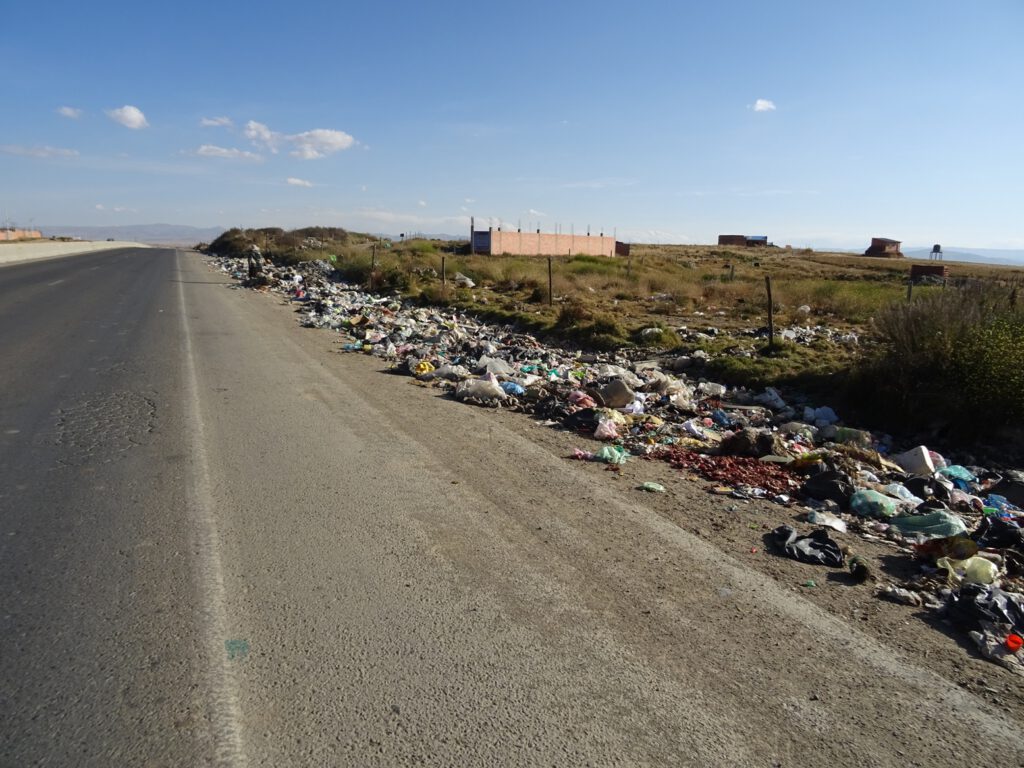 My plan was stopping in Copata, but we were doing good progress despite our late start, and Susanne wanted to keep riding.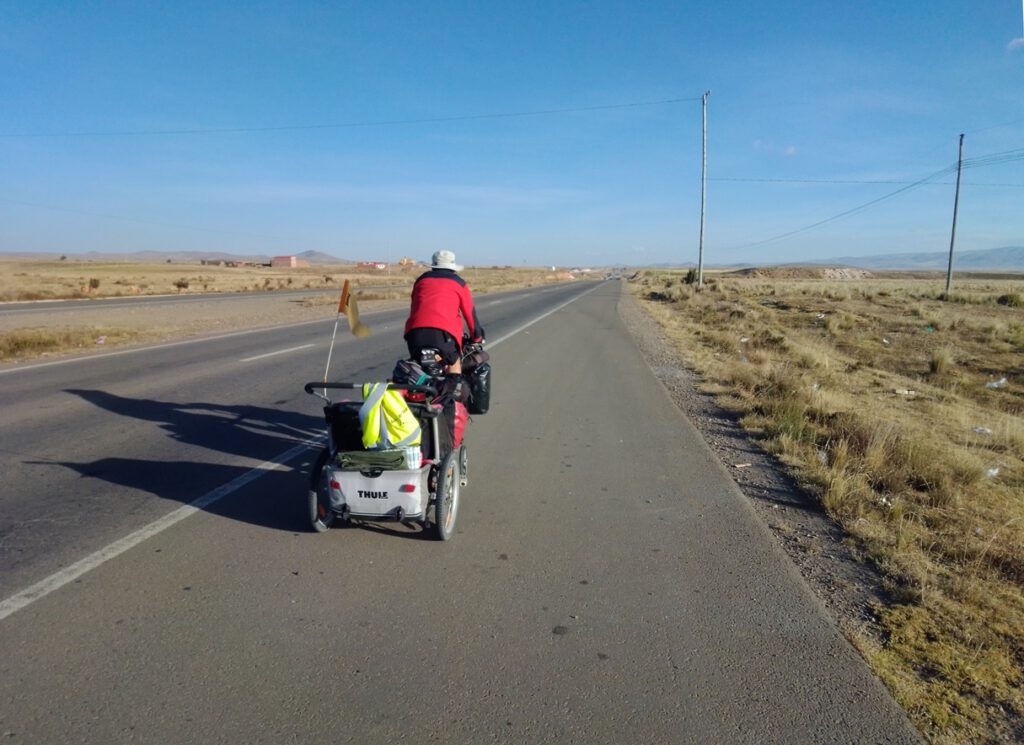 In the end it was getting dark so we stopped in an unfinished building next to a toll station they are building on the highway.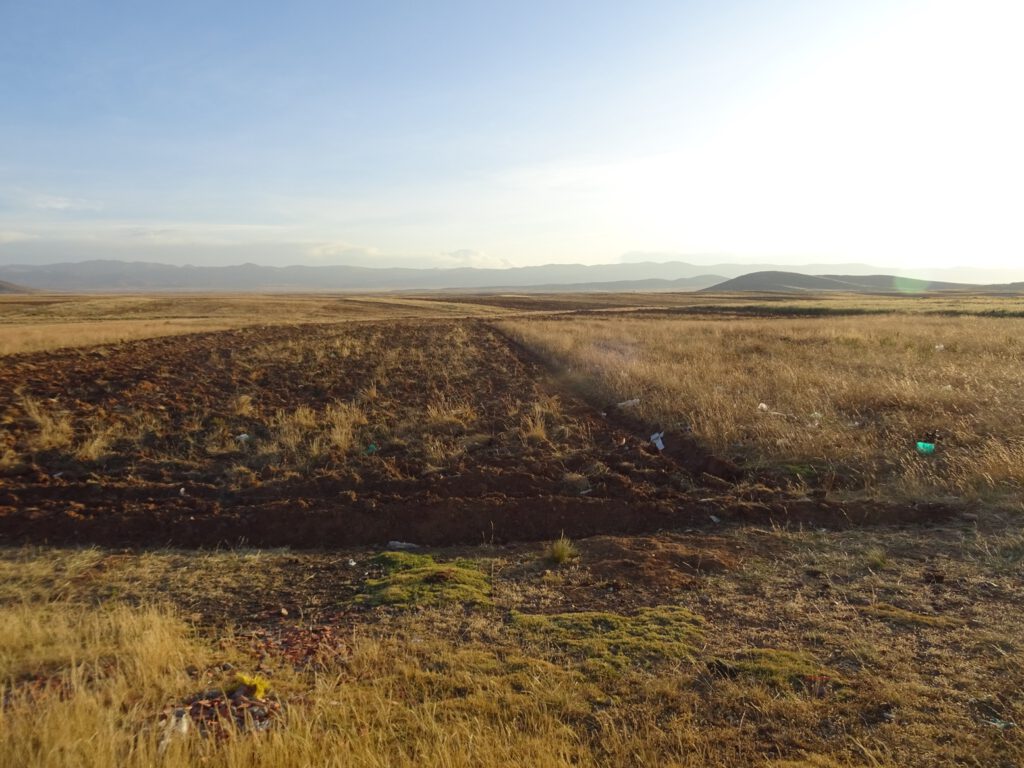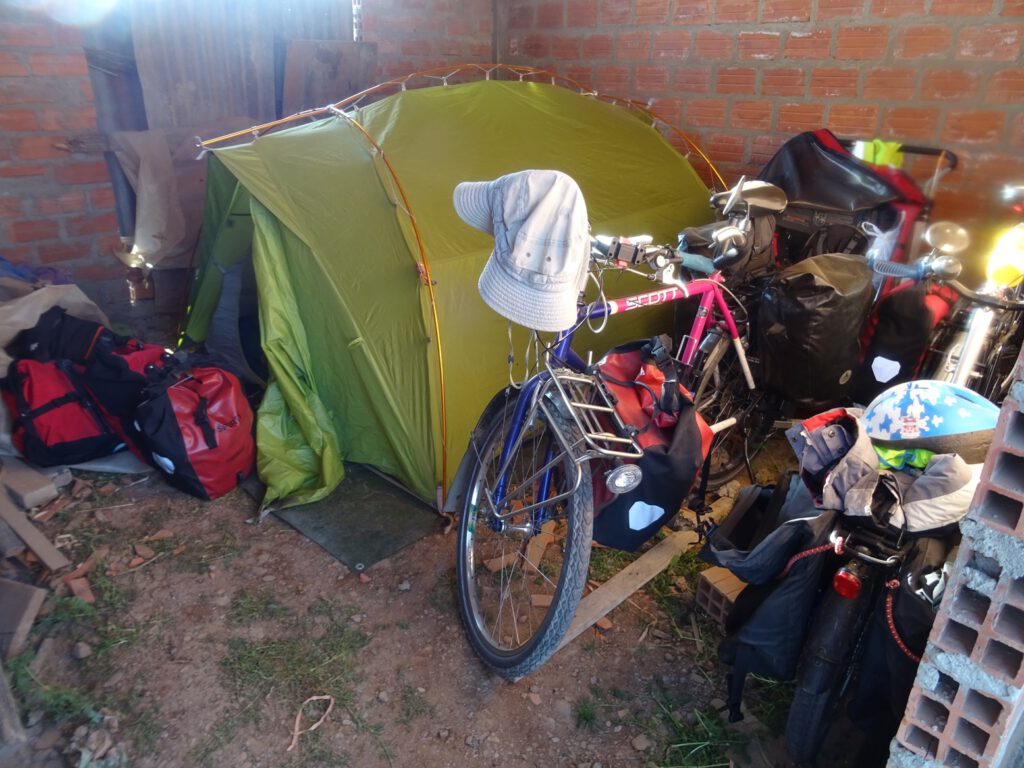 It was actually a good spot as we were protected from the wind by side walls and from the frost with a roof, so excluding the noise of the traffic on the highway we had a good night.