A great country for cycletouring
Excluding the always popular Salar de Uyuni, Bolivia is not always in the top list for cycle tourers looking for destinations. For us however it has been a highlight of the trip. The typical image of Bolivia abroad is that of the altiplano, with never ending flats, llamas, and locals dressed in colorful dresses with funny hats. But Bolivia is huge, and also has plenty of mountains, deep river valleys, rain-forest and the pampa-like Chacos.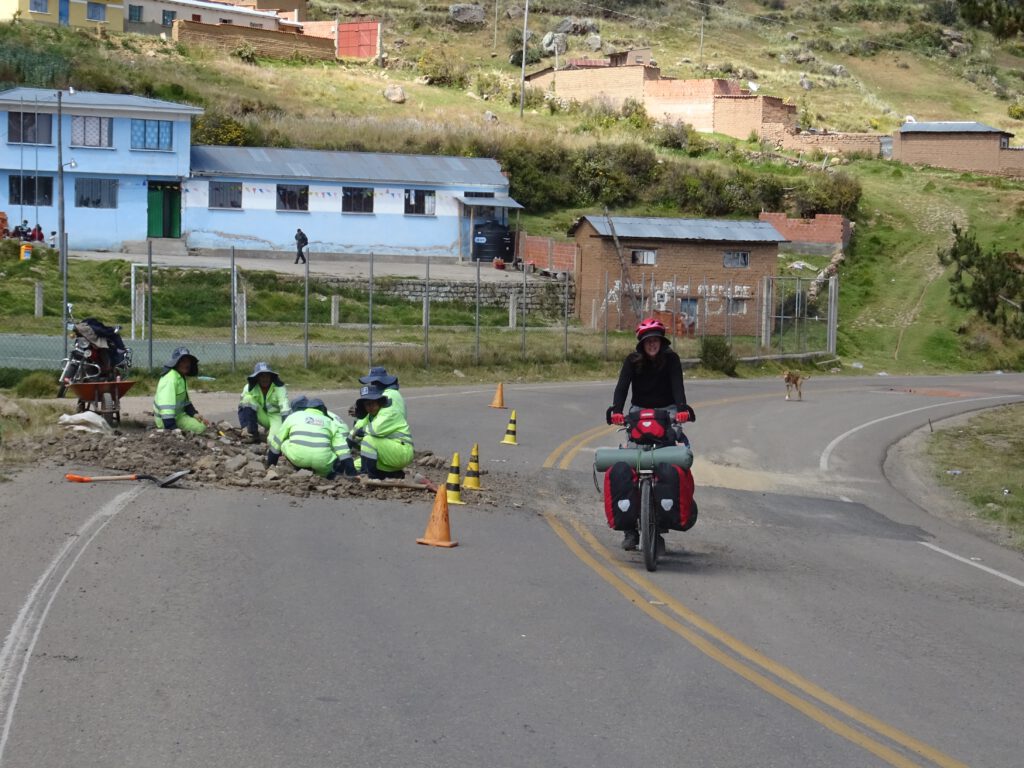 We cycled all the way in the altiplano part, as we were going north to south from Copacabana to Villazon. We had no problems with altitude, despite being most of the time at around 3800 mts. What we liked the most is that the altiplano has very smooth gradients, so even if we had to climb sometimes, it was very easy to do so. On top of that, drivers are careful and respectful to cyclists, and also many Bolivians don't have private cars, which makes traffic bearable even in the highways. Most main roads are already highways or they are in the process of becoming highways, which means carefree riding on the hard-shoulder. The negative side is that as soon as you leave the main roads all others don't even have tarmac!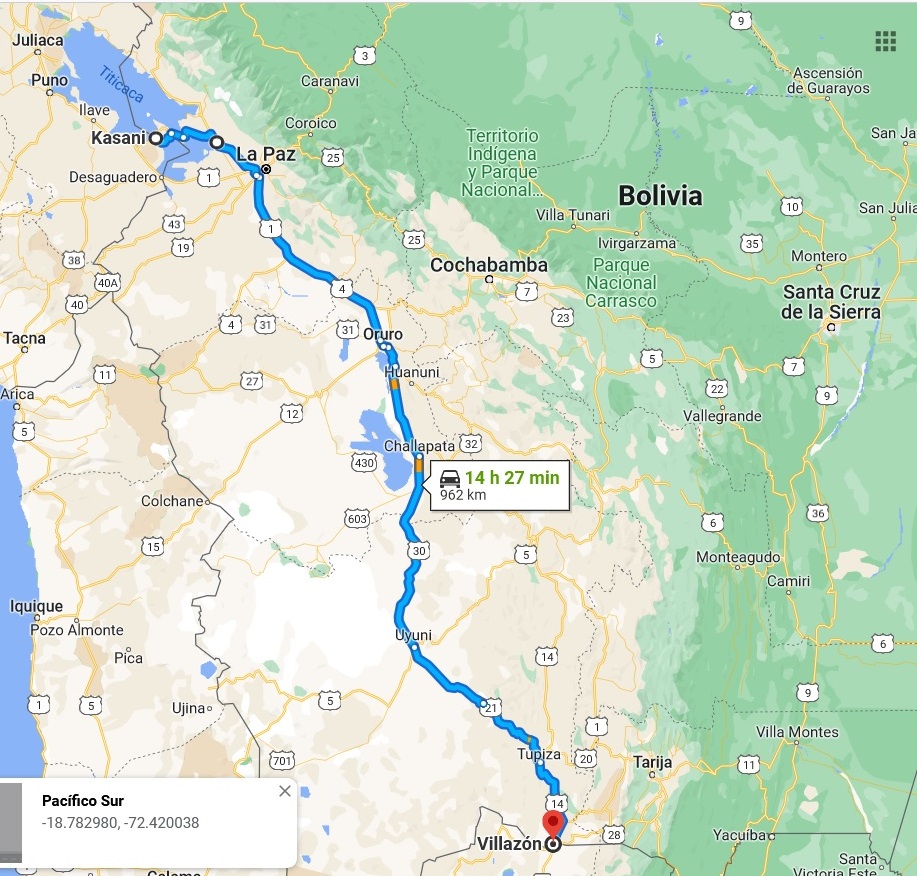 Weatherwise, most cyclists travel here at the end of the winter. It is very cold, but then it is the dry season to ride in the Salar, and you can enter Argentina in spring, before it gets too hot, when riding south.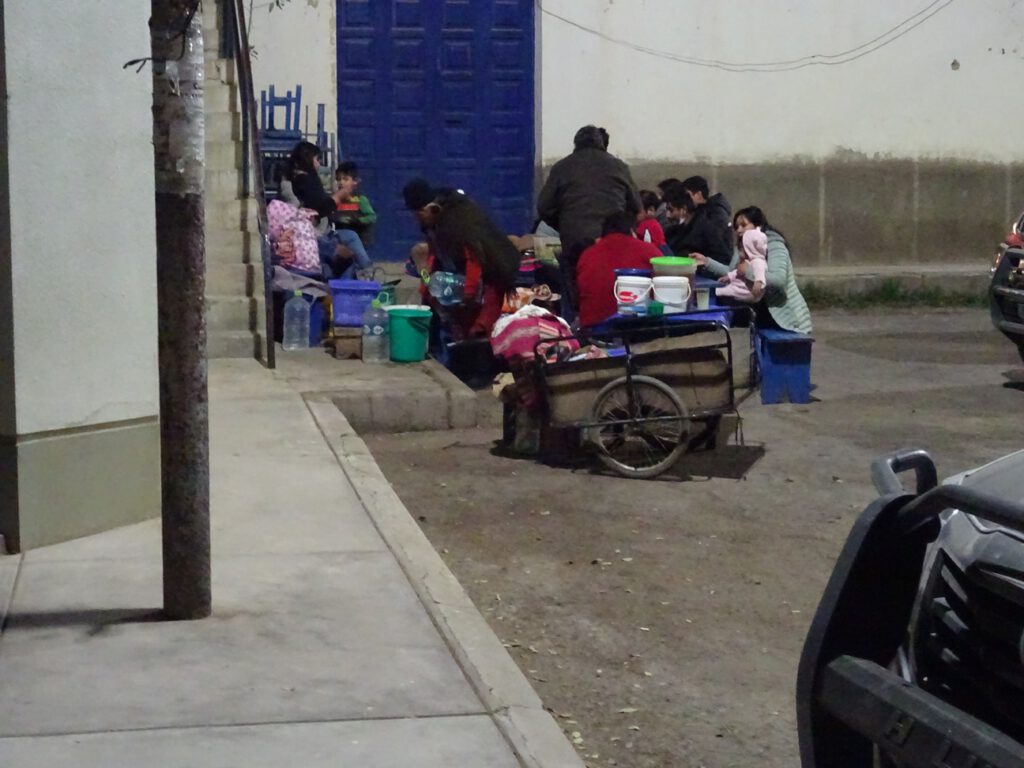 People were generally friendly, if a little more reserved than in Peru or later in Argentina. But despite this apparent coldness, they love party! In nearly every village we arrived there was some kind of celebration or anniversary, usually with live music and dancing involved! Not bad given the cold temperatures…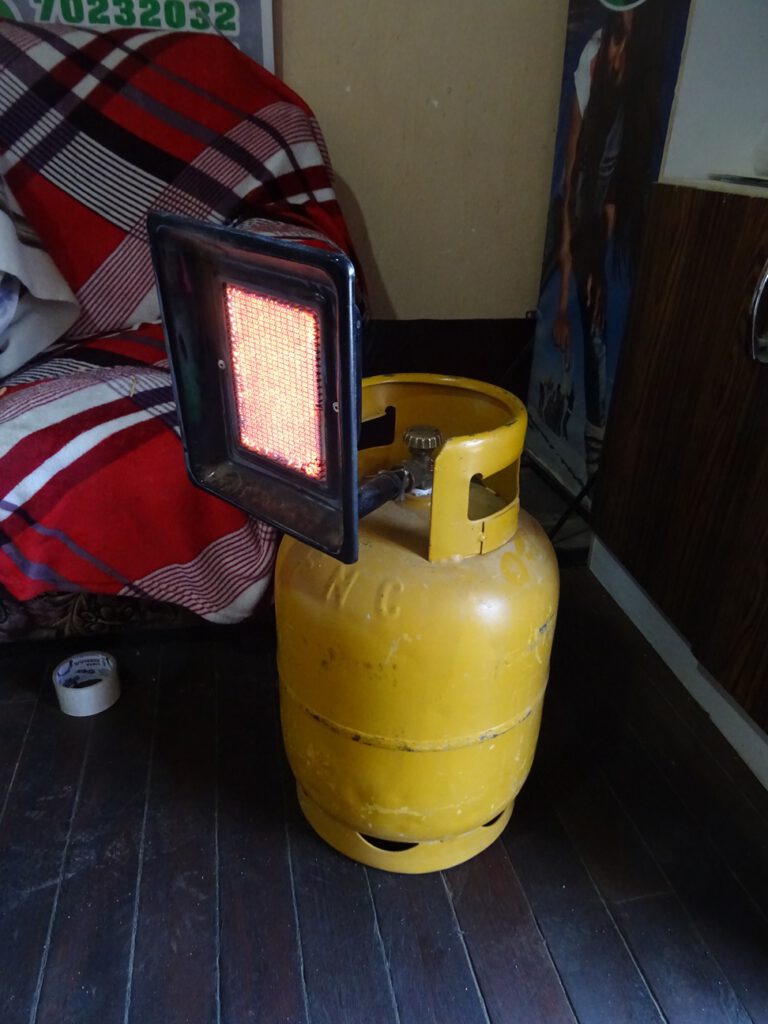 Food and drink
To be honest, there is not a lot to say about the food. Sure, in the altiplano due to the harsh weather, most foods need to be brought from other places like San Juan, where tropical fruits and vegetables abound. The highlights were llama meat and the many types of potatoes. Otherwise, most people seem to feed on chicken (broaster, the breaded and deep fried one) with white rice and often chips. It is filling and cheap, but after a month we were sick of it.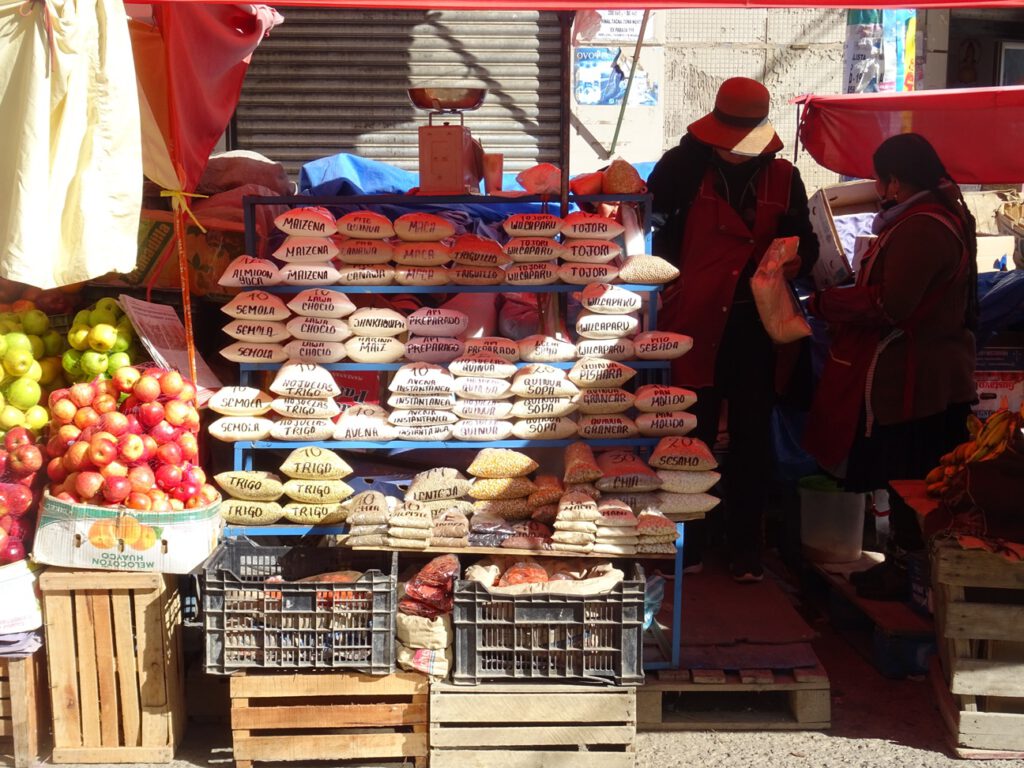 For drinks, the most popular alcoholic drink is beer, often sold in 1L glass bottles. The Bolivian wine, coming from Tarija, was surprisingly good. Otherwise, in most restaurants you can get freshly made limonade on 1L jars, which was great for the kids but also for us.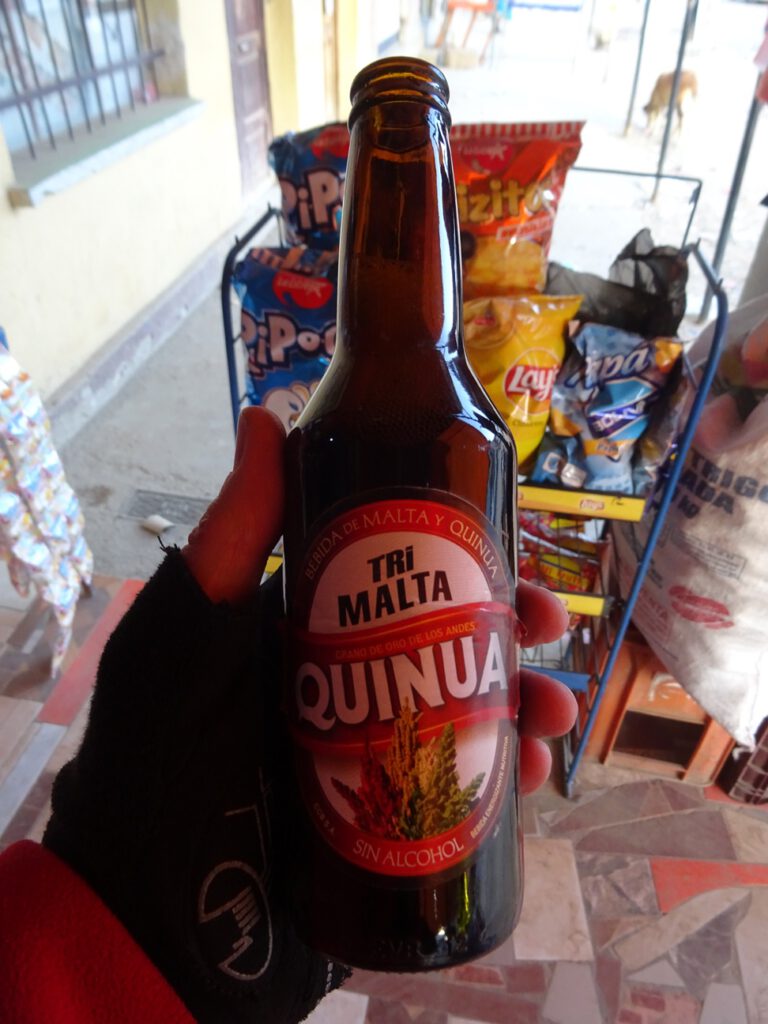 Politics
As in most other countries in South America, people seem to be strongly divided among those who love a recent president, considering them nearly a hero, and those who hate them. In the case of Bolivia, this refers to Evo Morales. He claimed to be the first indigenous president of the country, even if many criticize he can't even speak anything other than Spanish. He tried to overextend his time in power and in the last elections he won again, but the opposition kicked him out and claimed he had cheated. They were then kicked out as well and after new elections the new president is Luis Arce, ideologically similar to Evo Morales, although he does not want to be identified as a successor.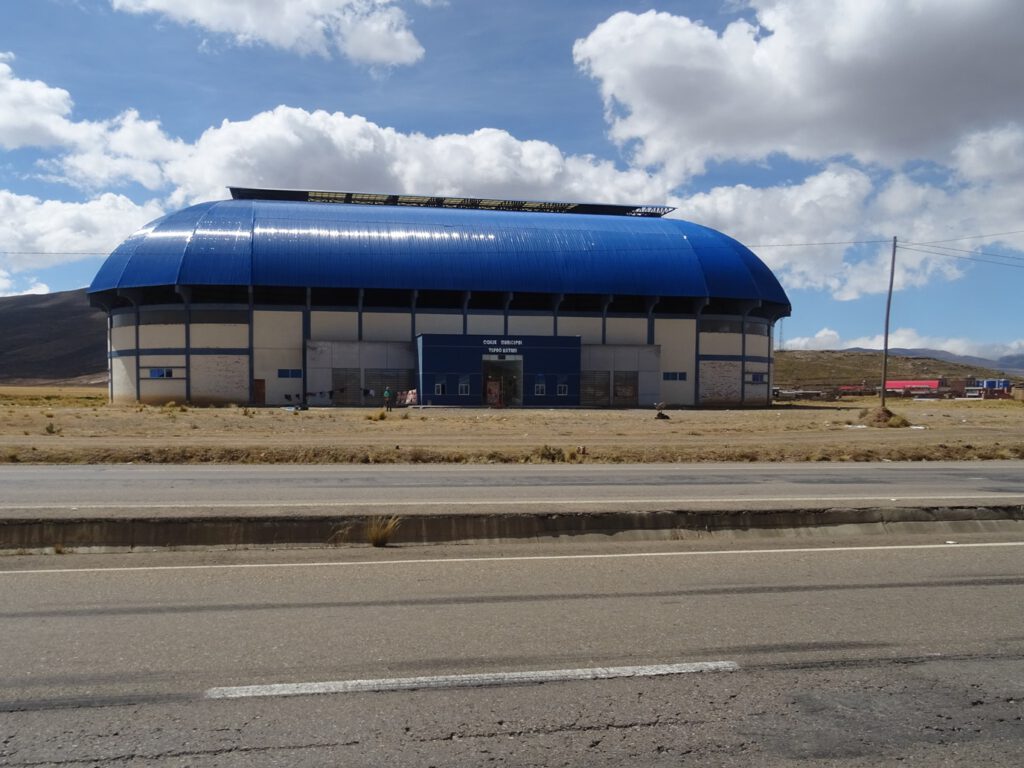 I did not like Luis Arce since there were banners with his face everywhere, selling all the good things the country was achieving "thanks" to him. I don't like politicians with big ego and selling as own the merits of their country.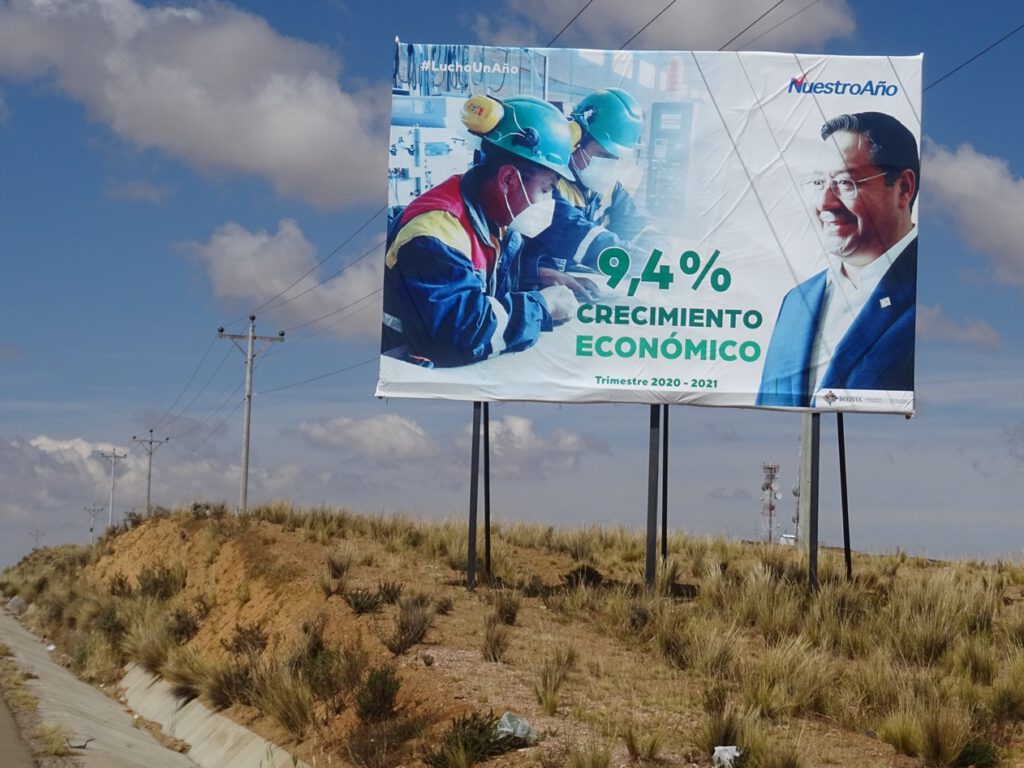 Bolivia seems to pick fights with most neighbors. They have a big issue with Chile, since they lost their access to the Pacific sea in a war last century. There was an agreement where Chile had to allow Bolivians free access to the see for their commerce but Bolivians claim this is not happening. On the other hand, they have a rail line connecting Uyuni with the coast but they are letting it die, so who knows? Because of this lack of sea access, most imported goods are more expensive than they should.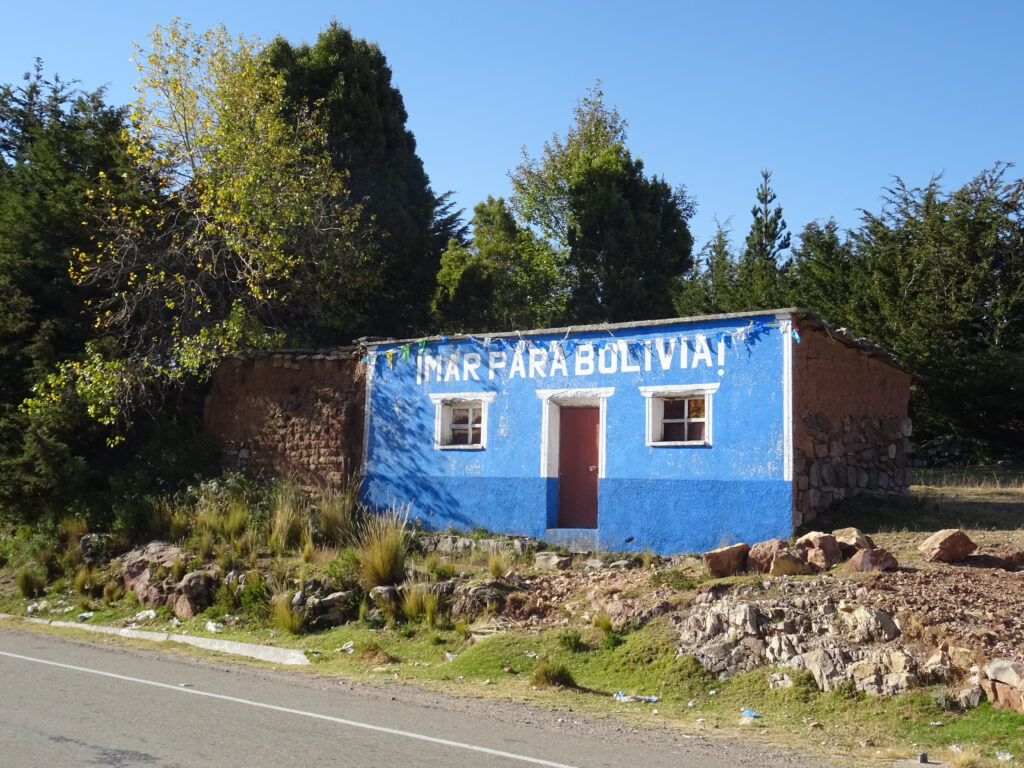 They also have issues with the Argentinians, as Bolivians usually cross the border to enjoy the excellent and free health care in Argentina but the Argentinians claim that if they need medical attention they need to pay first to get attended. In the time we were there an Argentinian motorbiker died in a traffic accident, and his friends claimed the Bolivian doctors were not diligent because the Argentinians could not pay on the spot. Even the presidents of both countries had to meet to discuss the issue.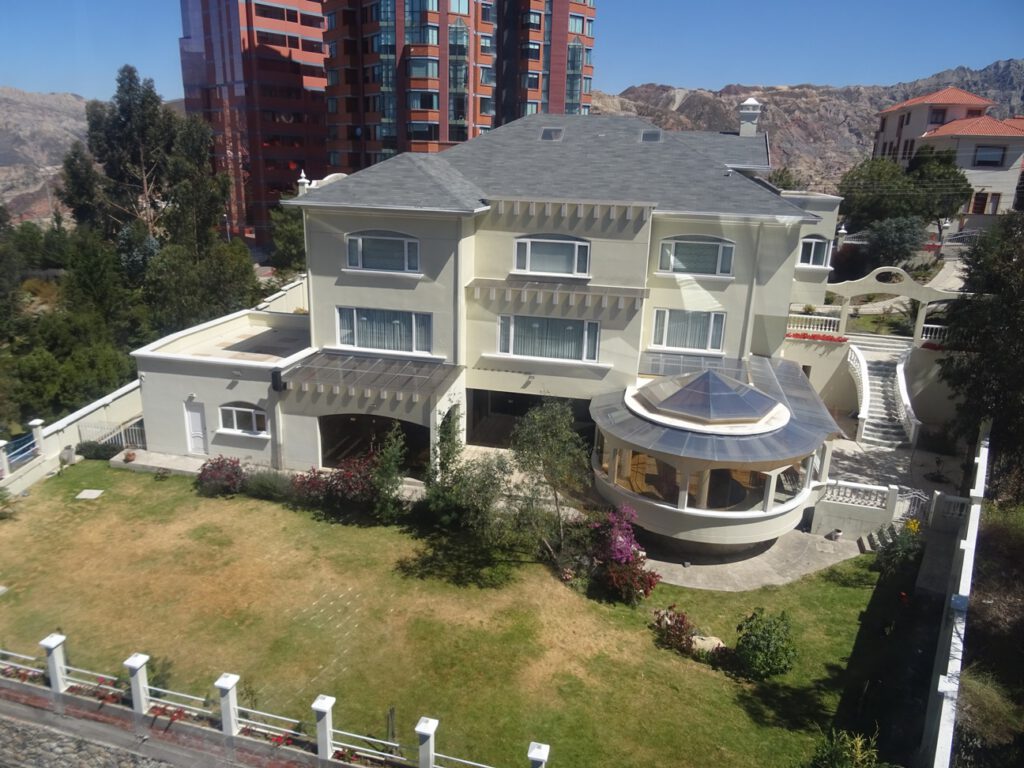 Economically, the country is doing ok, mostly pushed by its mineral riches, but it is not as vibrant as nearby countries, and most people in the rural areas are still quite behind. Housing is very poorly made, something surprising given the harsh weather in the altiplano most of the year, so we suffered a lot of cold nights, even when sleeping in hotels.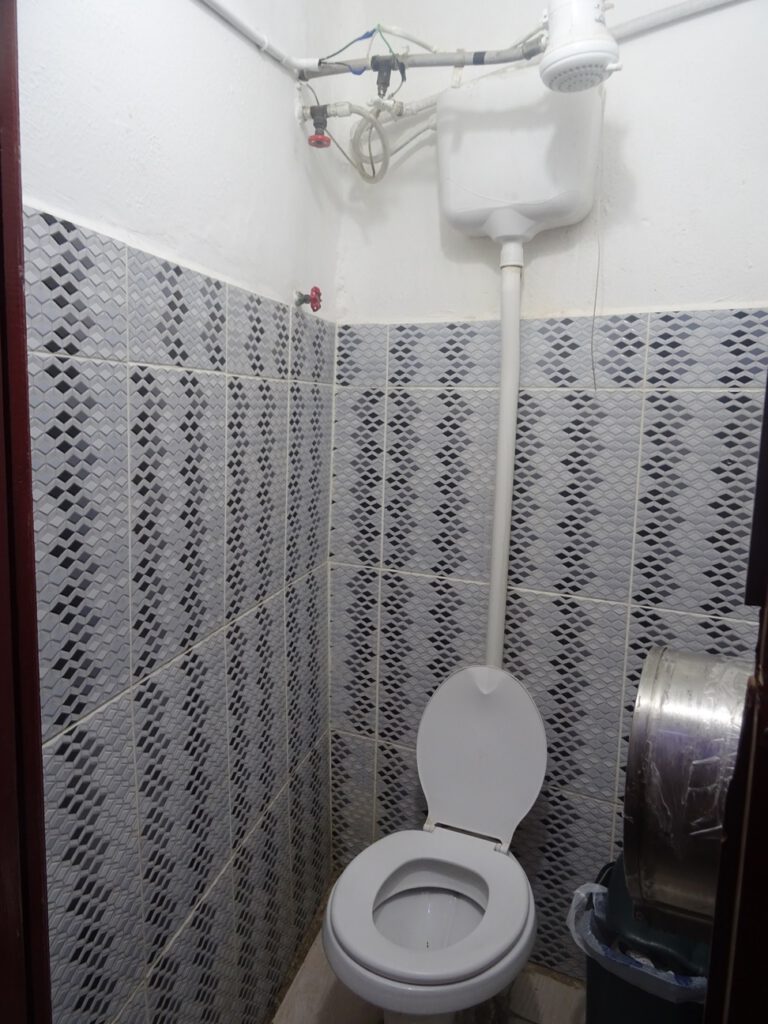 As with Peru, many complained that all natural resources are sold to foreigners for very little money while they need to import most goods at very high prices. After most of the silver in Potosí is now gone, the new big income source are the vast lithium reserves in the salt lakes in the Southwest of the country. The Chinese are already there taking their share.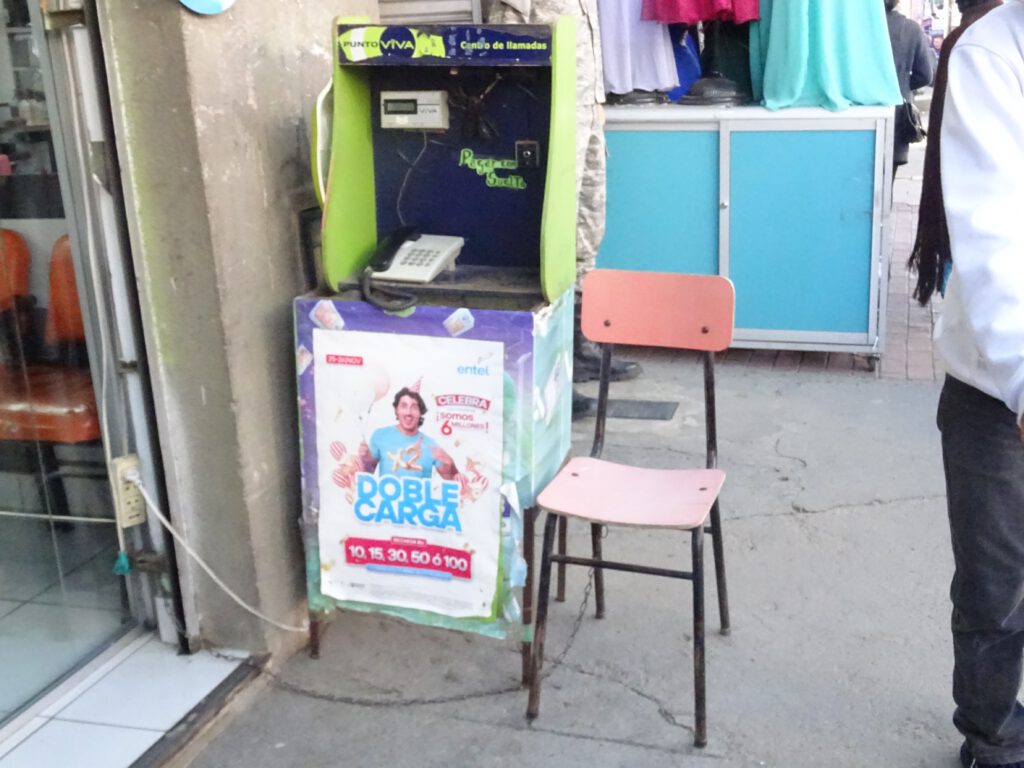 Other facts
Although still far behind Peru, there is also a lot of rubbish on the Bolivian roads and nature. Many things are sold in plastic or in single use containers. Also, many people take food "to go", usually in stiropor containers, maybe a consequence of the pandemic.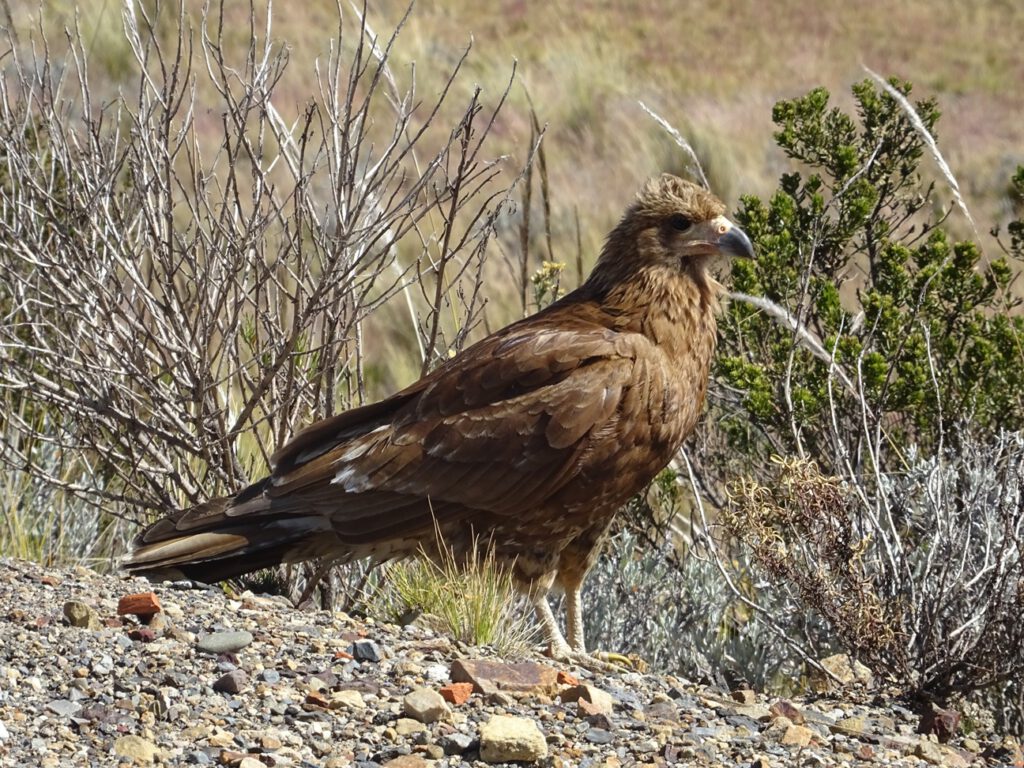 Luckily, since the country is big but not densely populated, there is still plenty of wild life, like flamingos, vicunas, all kinds of birds, rheas, etc.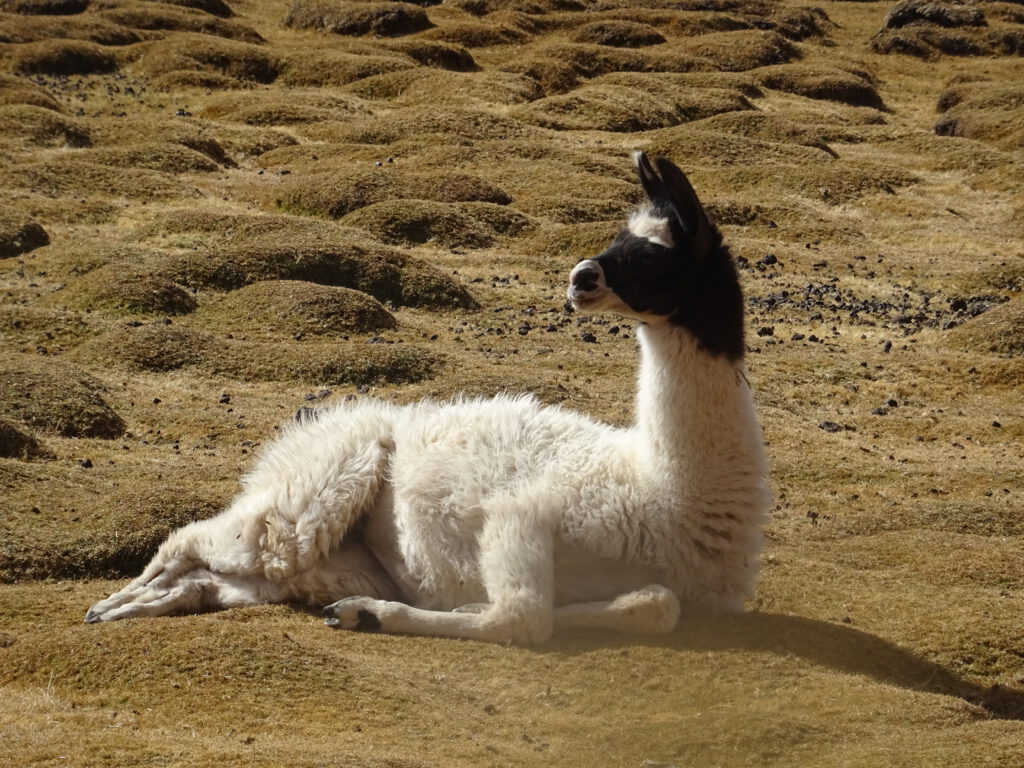 Regarding cycling, there is not a lot going on outside the big cities. People have some very basic 26″ models to move around for transportation, but that's about it.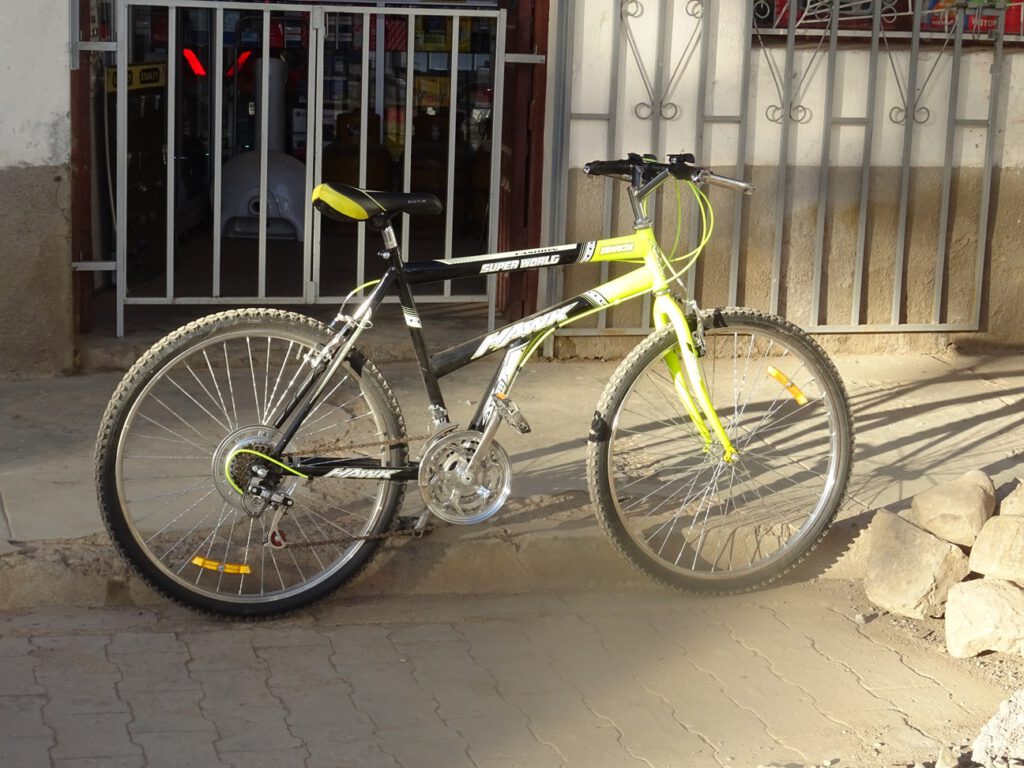 In conclusion, we definitely recommend Bolivia for a cycletouring trip. Smooth gradients, careful drivers, great scenery and cheap prices. Bring warm clothes though!
Remember you can receive notifications by email every time there is a new post just by subscribing on the box in the sidebar (or below if reading on a portable device). We have also created an Instagram account at @utilitariancycling