Our tour without bikes is over, time to pedal
After spending a month traveling on buses, it was time to go back to the bikes. The worst of the winter should be over, and now days were sunnier and longer, so we would already have at least half an hour of sunshine before getting up.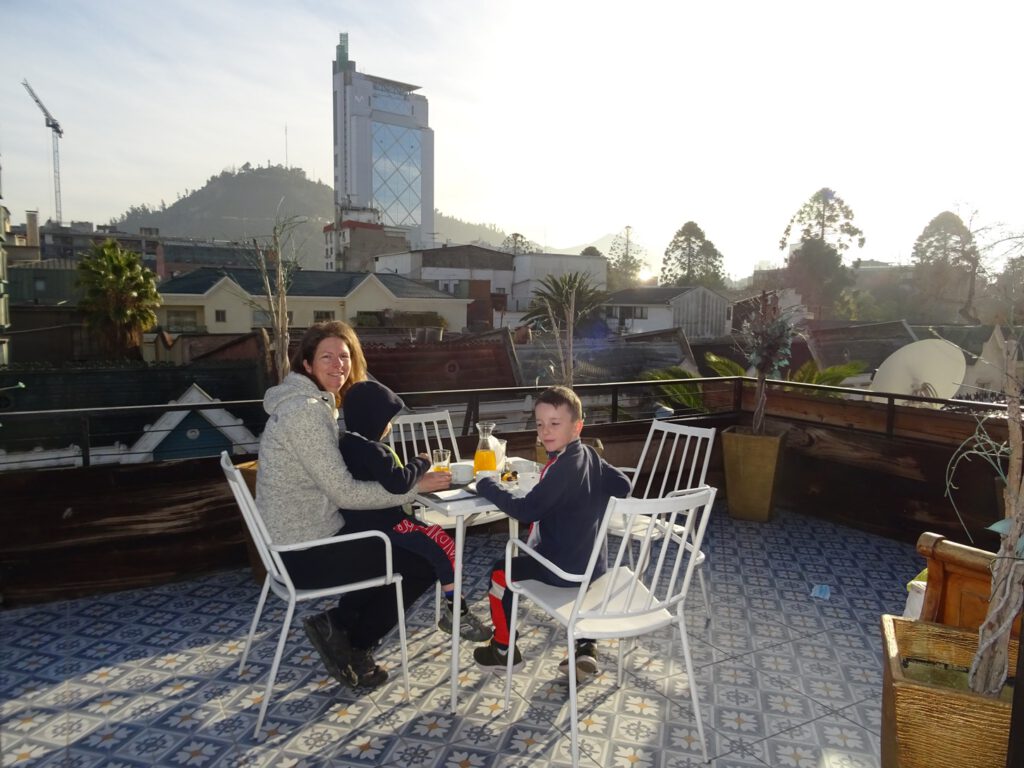 But first, we had to go back to Belen, Catamarca, in north Argentina, from Santiago de Chile. The weather had been nice the last few days and snow was melting, so we were hoping Paso Libertadores, the main road between Santiago and Mendoza, would be open.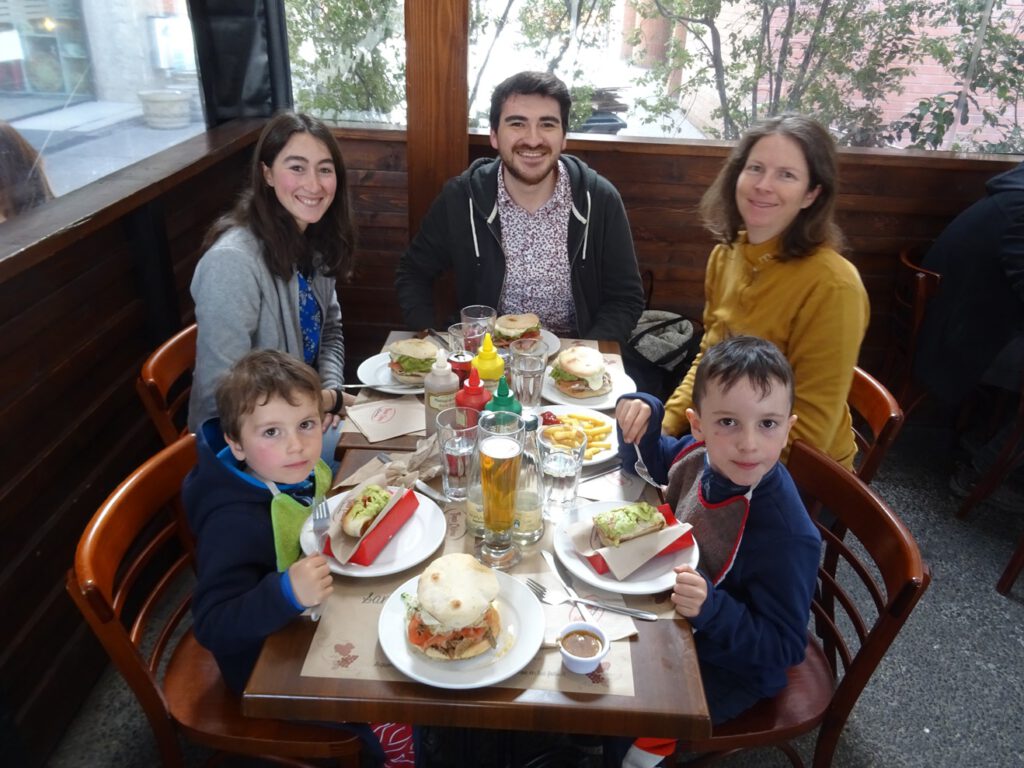 The landscape on the way was supposed to be great, and we would pass by the Aconcagua. So we got our bus tickets. The trip, unlike many other bus rides, was during daylight since the road can be covered in snow and ice, so it was perfect for us for sightseeing.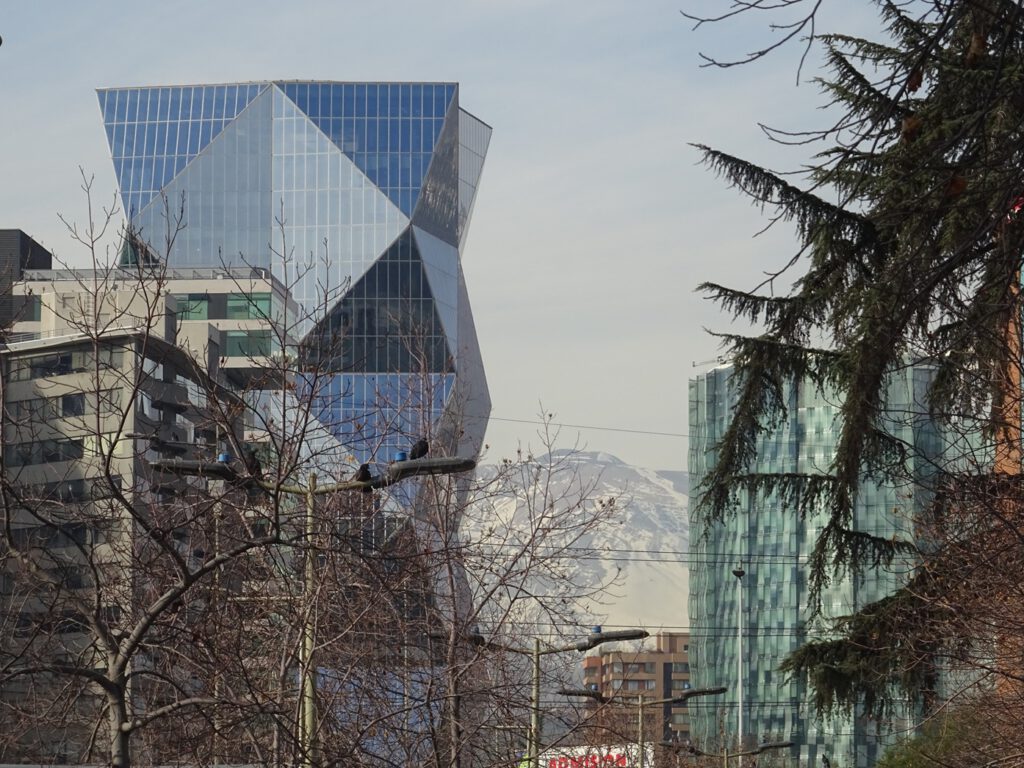 However, the day we were going to leave was very overcast, and sure enough, when we arrived in the bus station they told us the pass was closed because of heavy snow and therefore our bus trip cancelled.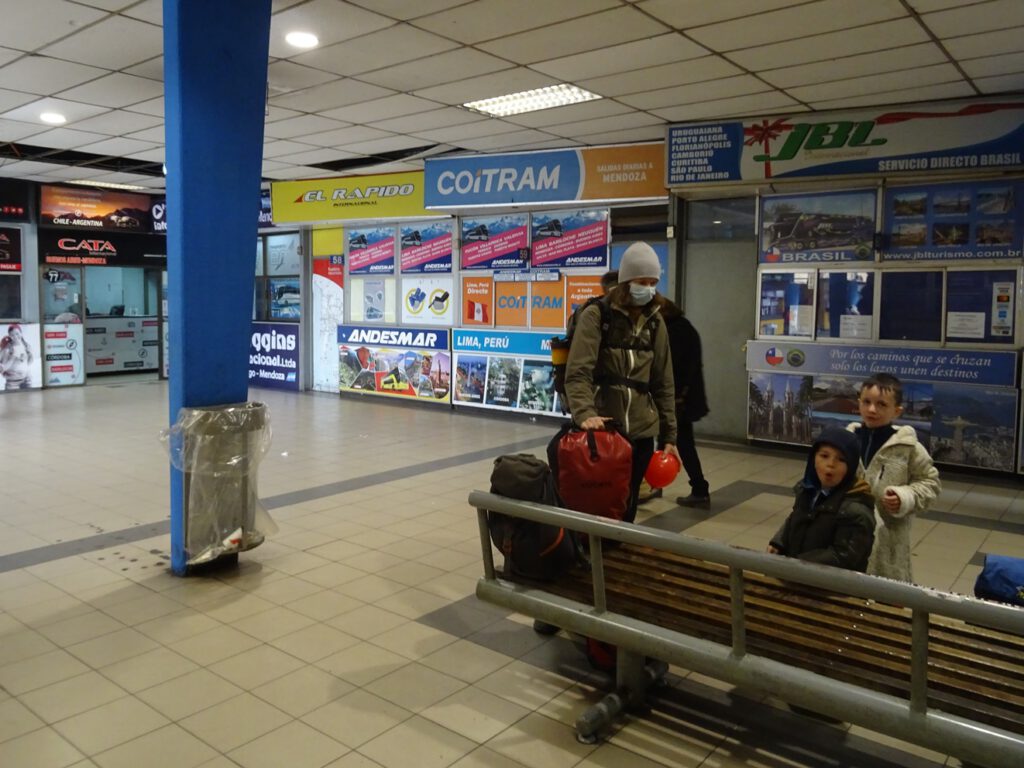 What to do now? Susanne still had contacts to visit in Cordoba, and from there it would be easier to find bus connections to go back to Belen, so we found a last minute plane ticket at a good price to fly to Cordoba in that same afternoon.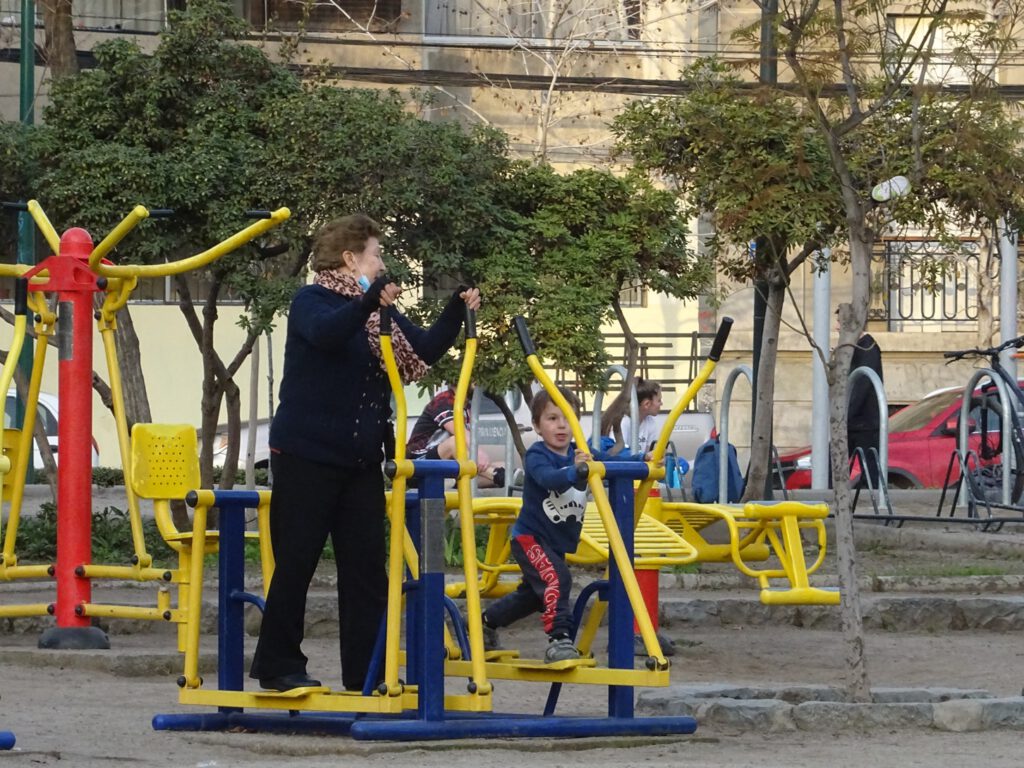 Again we got very low visibility on the plane so we hardly saw any mountains when we flew over the Andes, and we arrived late in Cordoba, but a public bus took us back to the same hostel we stayed the first time.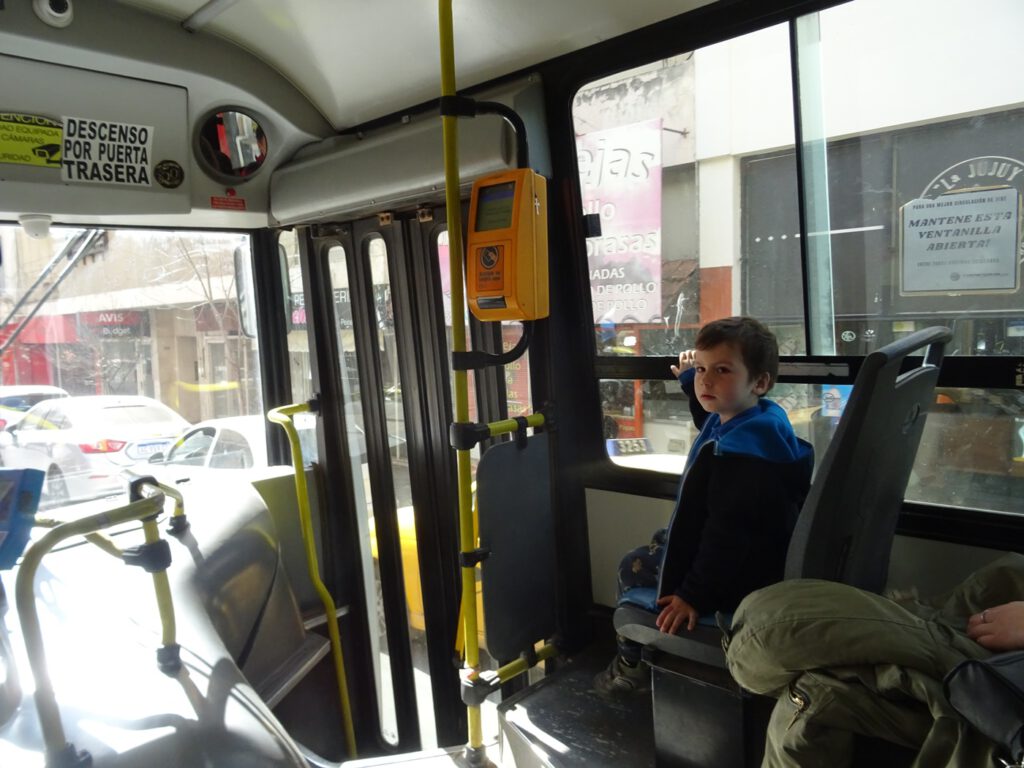 Unfortunately Luciana was no longer attending in reception, but it was still nice and well located.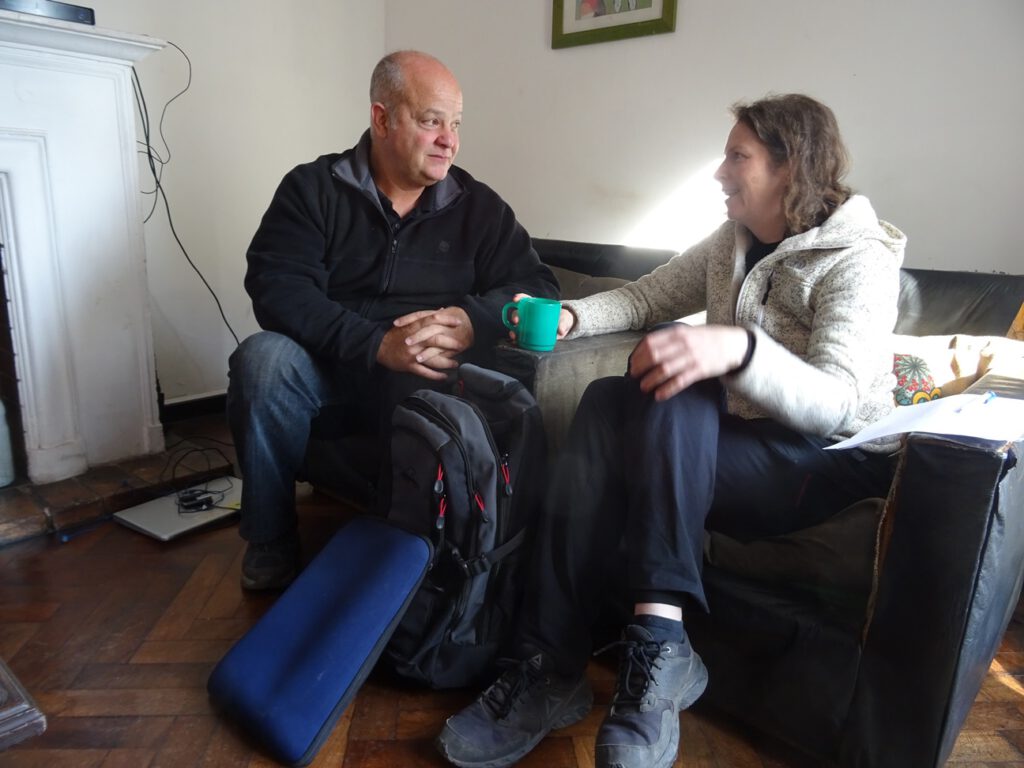 Susanne met again with Juan Manuel, the guy from La Cumbre who is leading the iLAPH passivhaus platform in Latin America.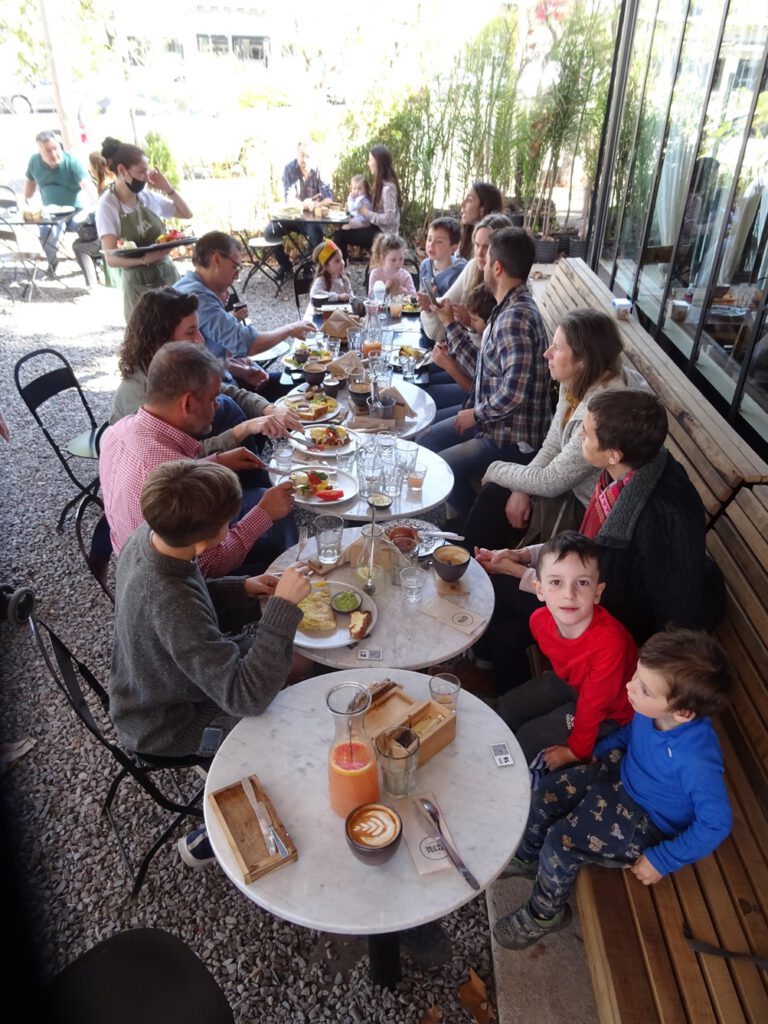 Next day we met again Pedro, another passivhaus architect, who helped design the house in El Tigre, and all his team for a nice brunch in a place on the outskirts of Cordoba.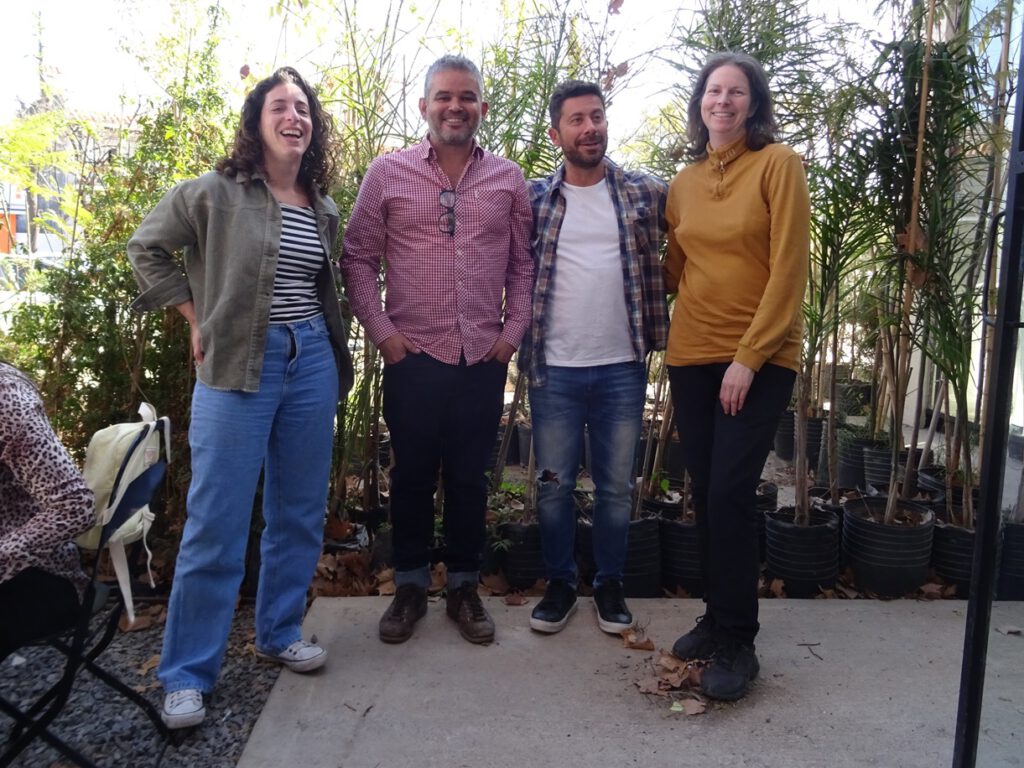 The weather was very mild for still being winter, so we went for an ice cream afterwards and then to a popular park next to the football stadium called Chateau Park.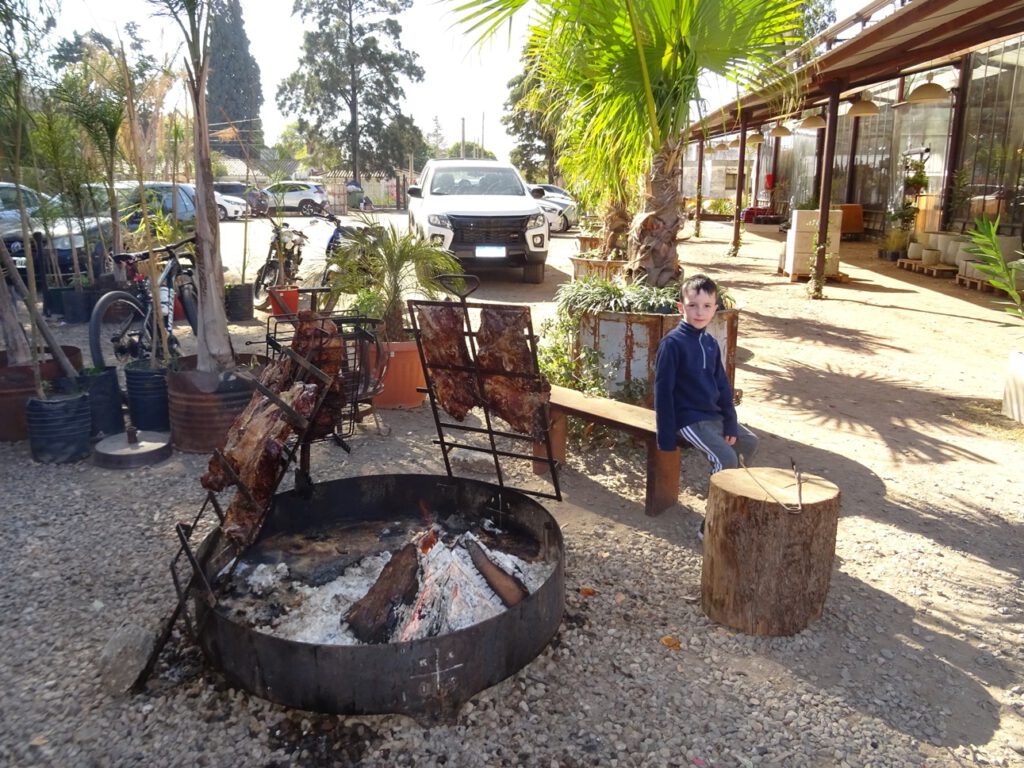 The place was packed due to being Sunday and nice weather, so it was easy to lose track of the kids and a couple of times the police had to be called to help some worried parents.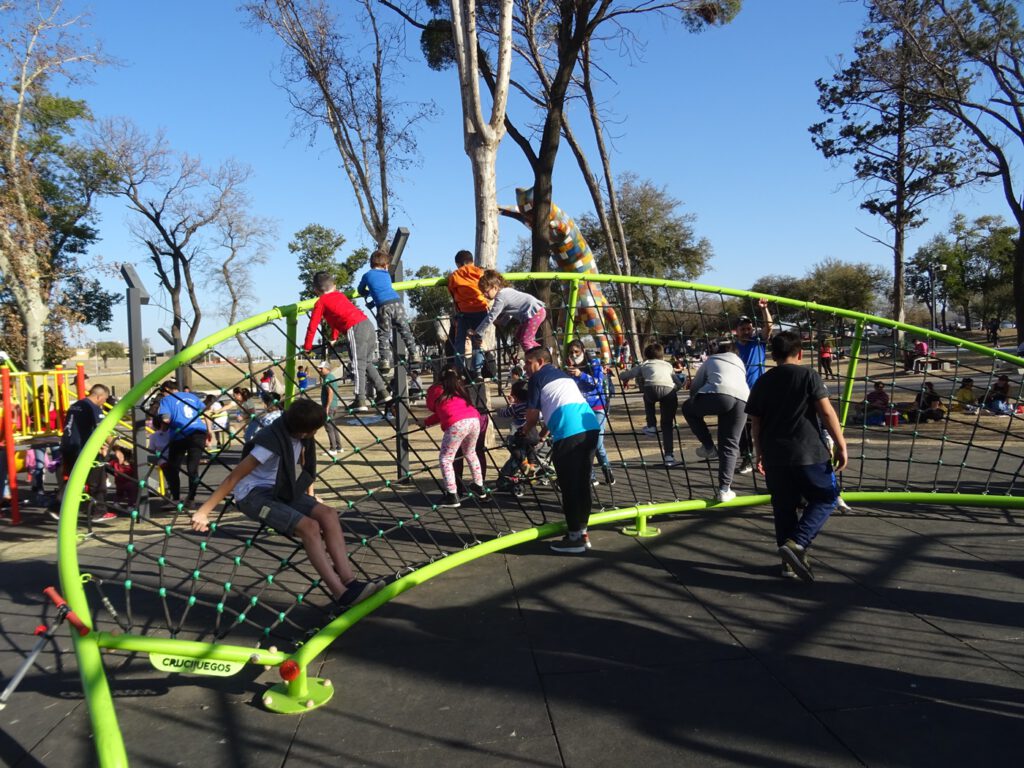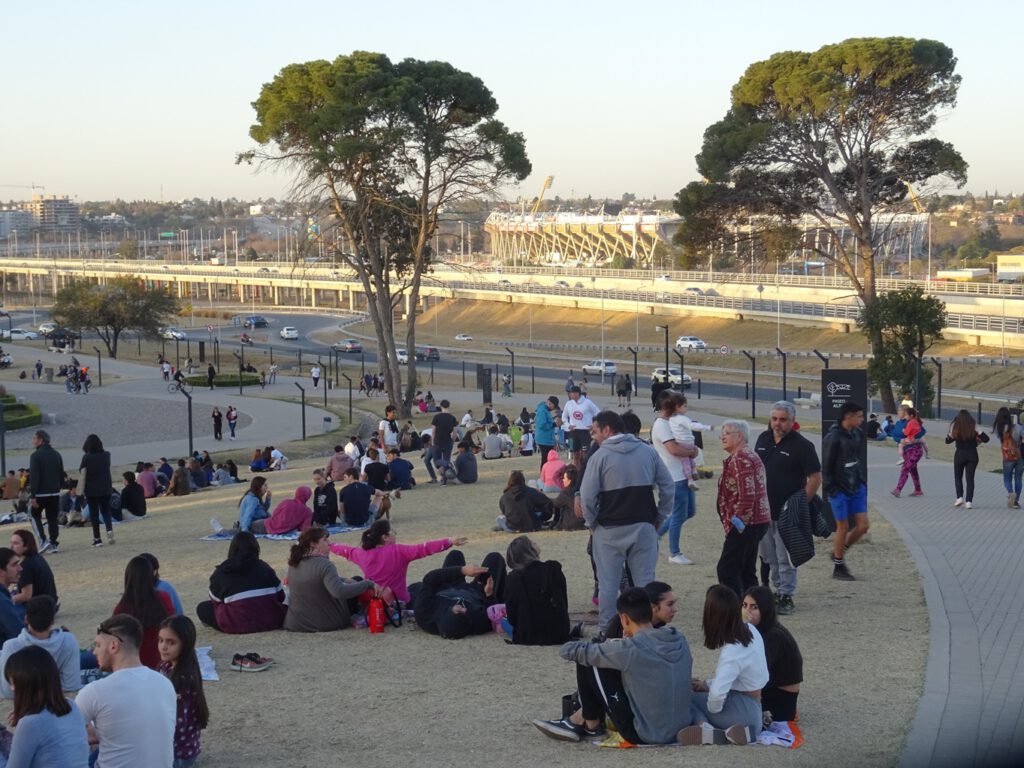 The next day we were lucky to find a bus that would take us directly to Belen, without the need to change buses. It was another long night ride, specially for me that I can't sleep well on buses. But we made it to Belen in time for breakfast and when it was no longer freezing cold.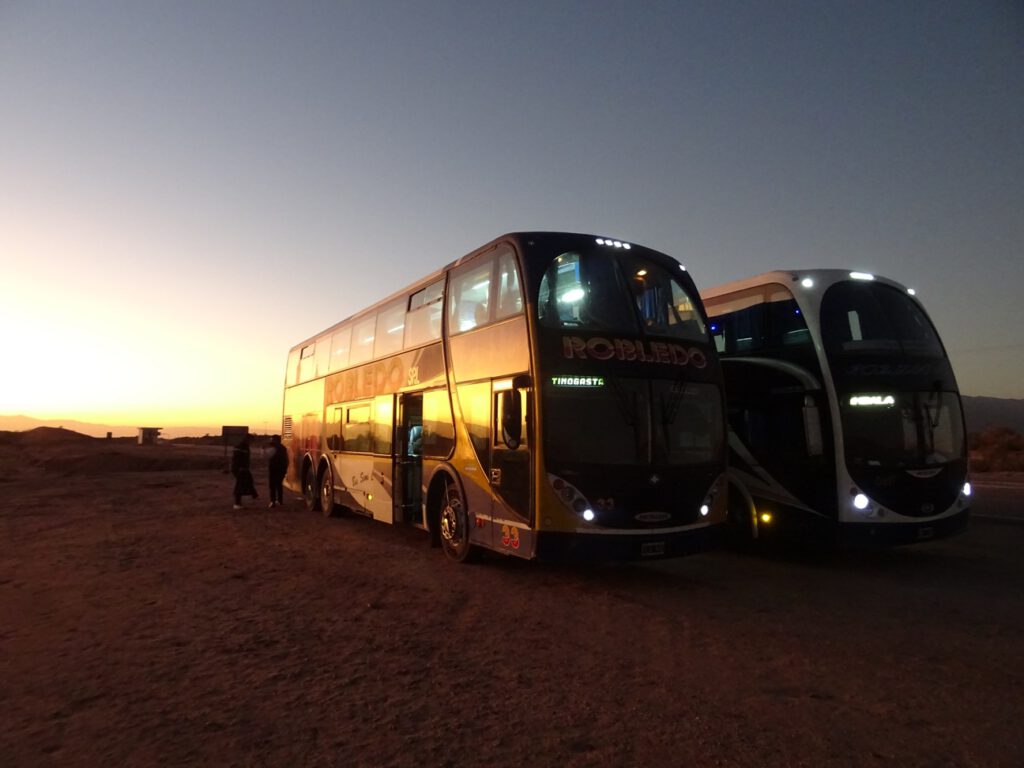 We met the hostel owner that had been storing our bikes and we had a long chat to catch up. We brought him alfajores from Cordoba and he gave us chestnuts and delicious homemade marmalade from his own peach trees. After that, we had a great lunch in the supposedly best restaurant in town to celebrate my birthday.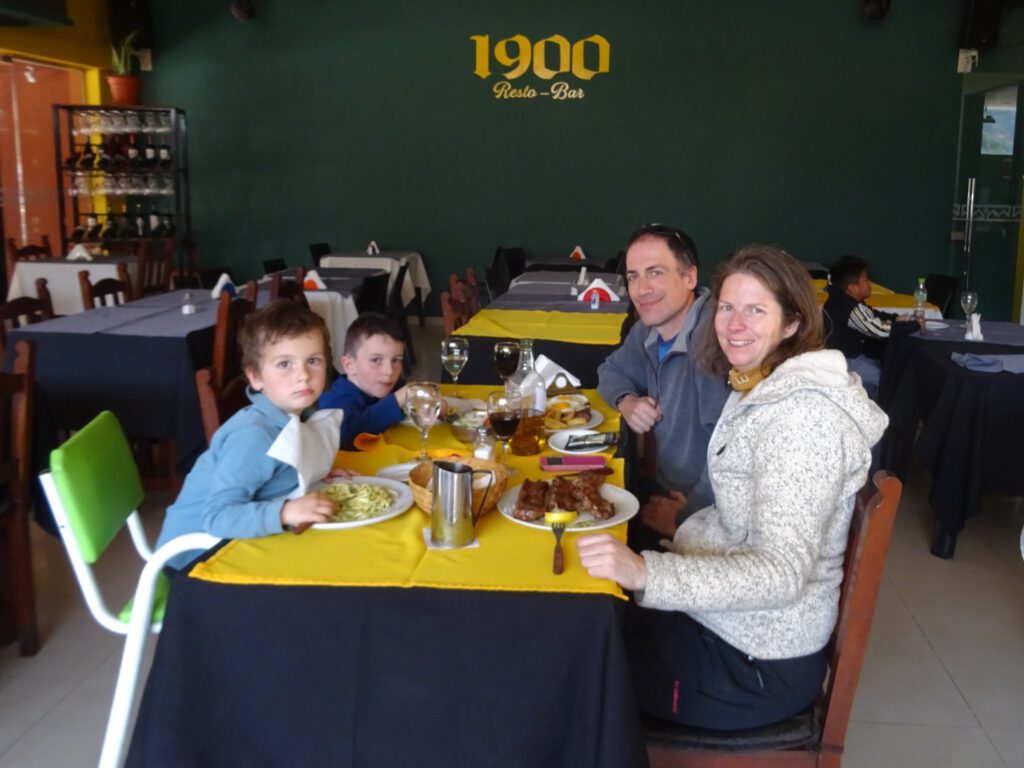 The next day would actually be my birthday, and we would spend it on the road, finally back on the bikes.
Remember you can receive notifications by email every time there is a new post just by subscribing on the box in the sidebar (or below if reading on a portable device). We have also created an Instagram account at @utilitariancycling