Finally we get to visit the capital
After our first two short visits, we finally reserved nearly a week to visit Argentina's main city properly! The central hotel we got last time was fully booked, so this time we got another one on the opposite side of the Avenida Corrientes. In the end our choice was a lucky one as it was located in San Telmo, a very nice neighborhood still right in the middle of the city.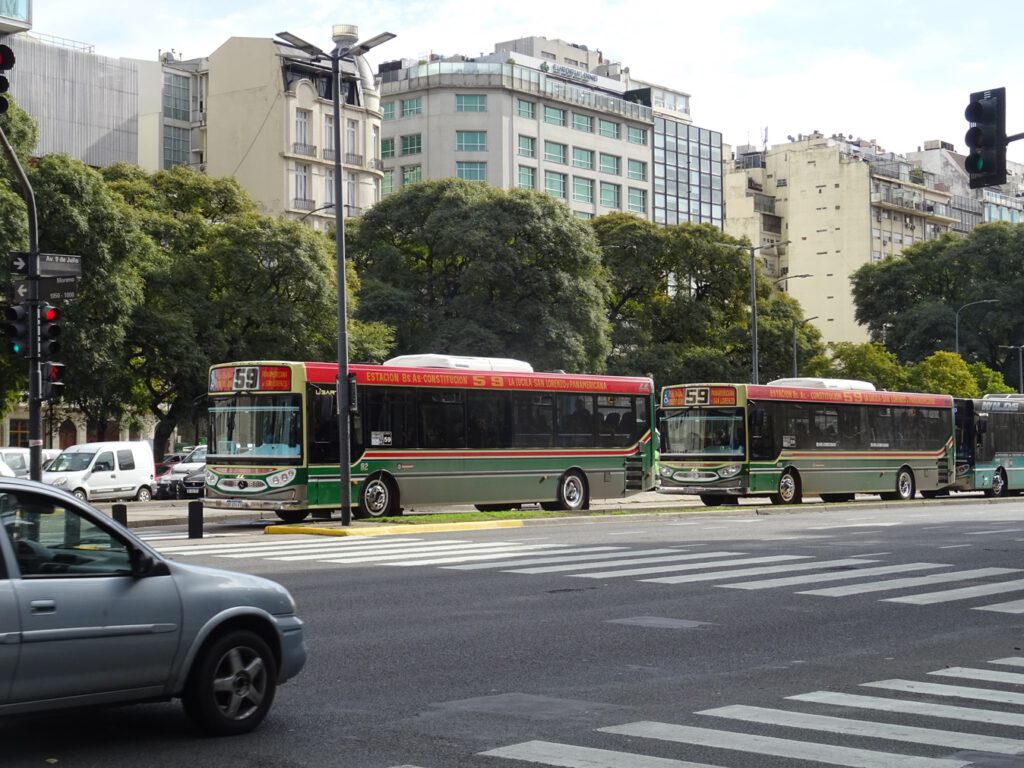 San Telmo was full of modernist buildings, plenty of small shops and cafes, and sure, also many hipsters. But we loved it. It didn't feel like part of a big city but rather a medium sized provincial town, with no big chains of restaurants or supermarkets.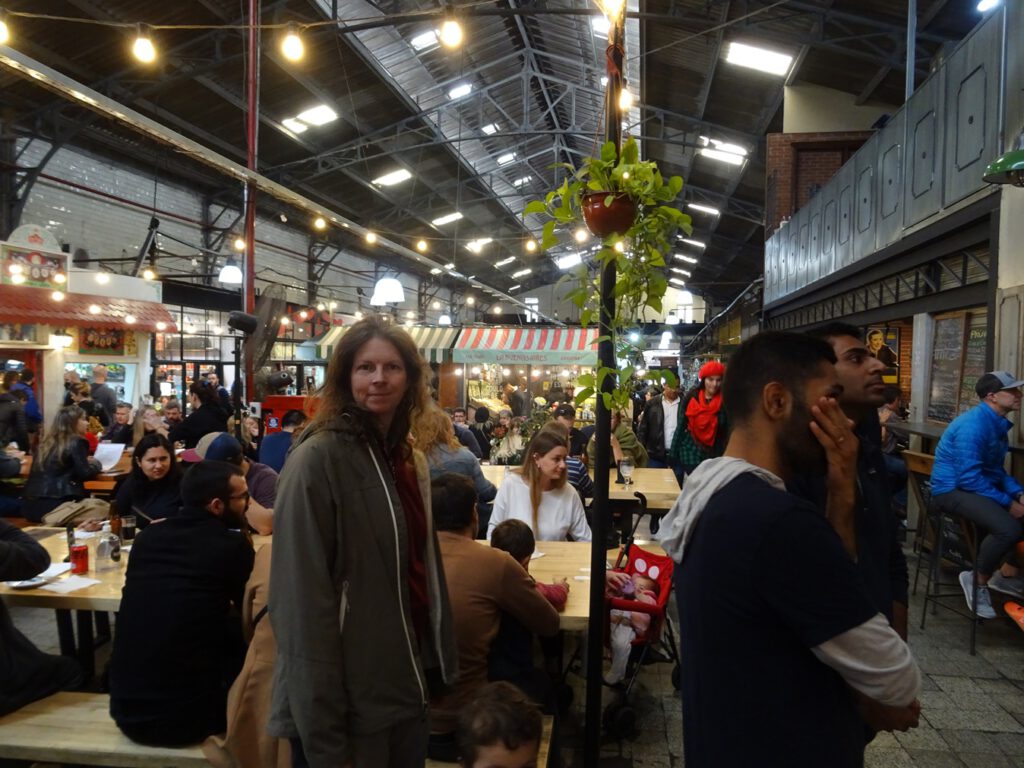 Prices were also ok, even cheap in the main avenues and if you would avoid the "cool" places and just went to the normal ones.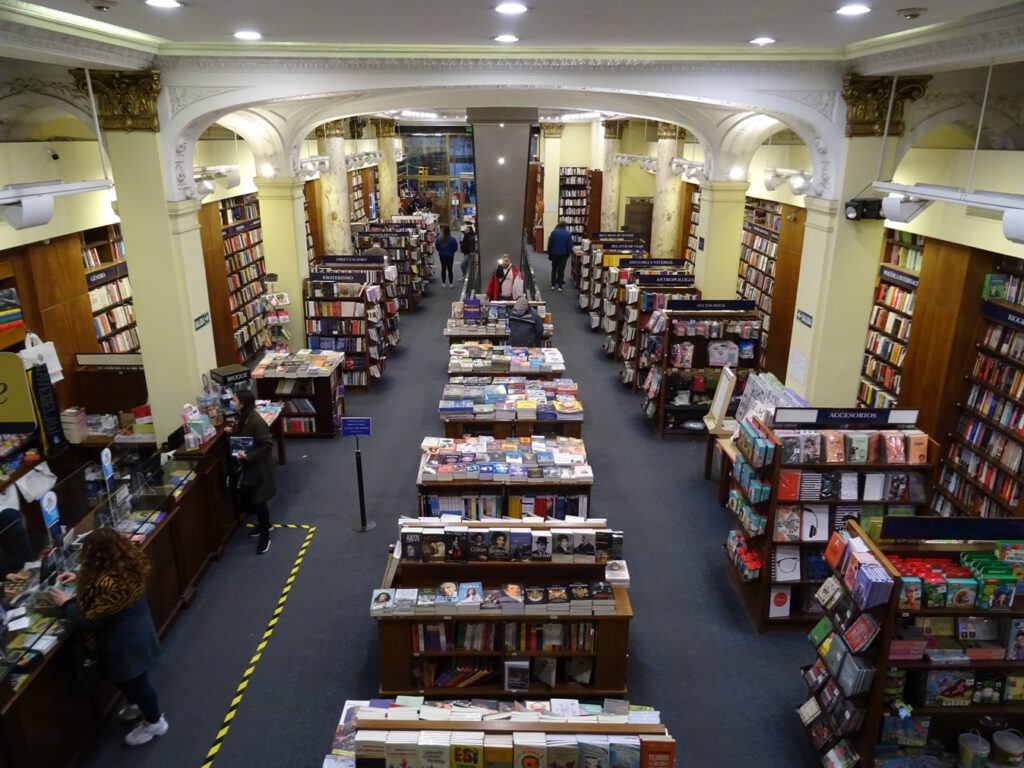 Our hotel was alright, with a big room for ourselves, although we had no access to the kitchen. Breakfast was included, but in Argentina it's not their main meal so portions are usually small.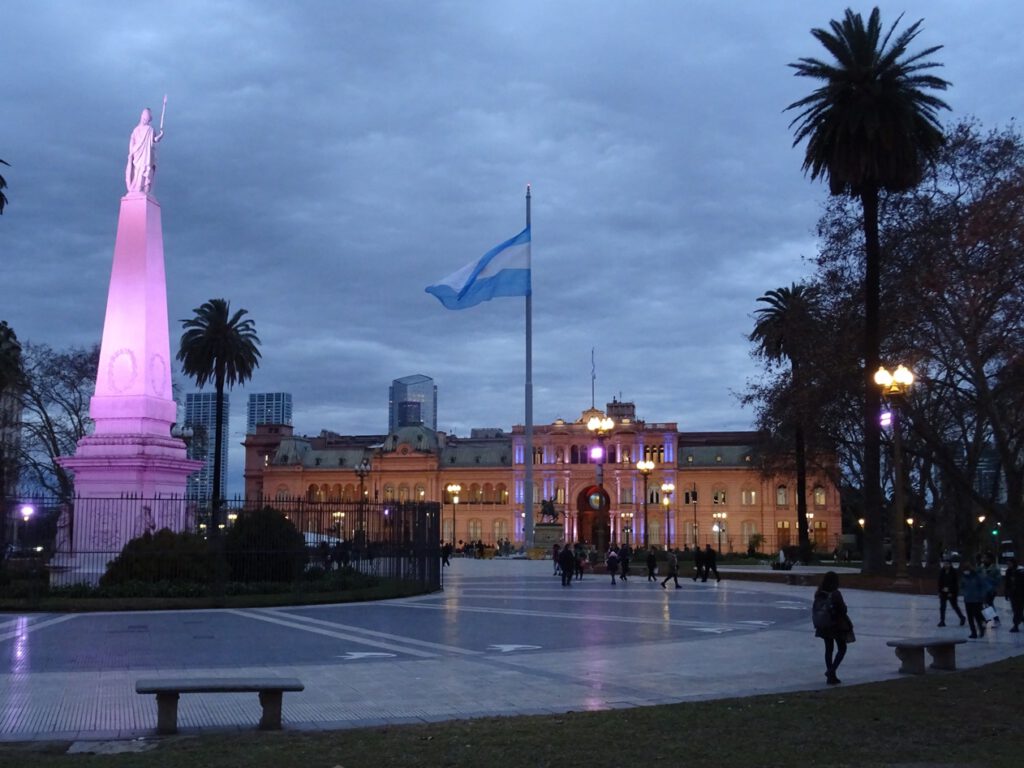 The first day Susanne took the chance to visit the nearby hospital, as she was having some pain in one of her legs, probably from when the bike fell on her just before Belén with the strong winds.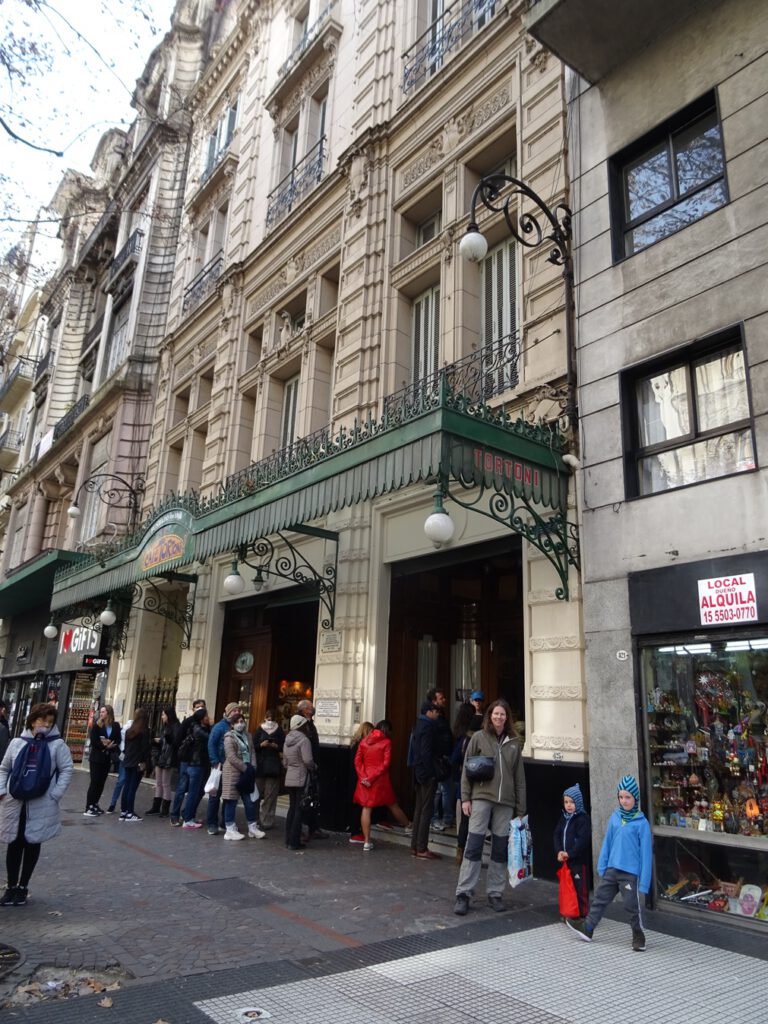 We had travel insurance, but it was not needed. Argentina has not only a great public health system, but it's also completely free. She went through Emergencies, thinking that she would have to wait for hours like in Germany, but instead she was attended immediately, and for free, no need to use our insurance.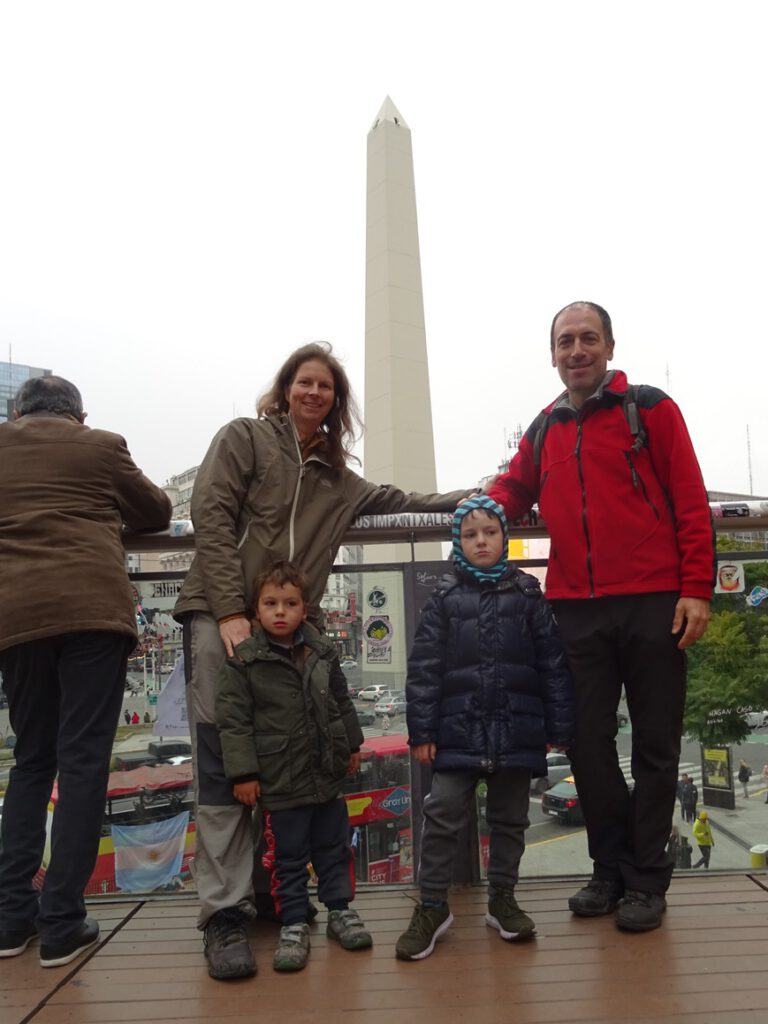 For that reason, we have been told many people from the neighboring countries like Bolivia or Chile cross the border to get attended or to perform difficult surgeries that are just not available at home or would be too expensive.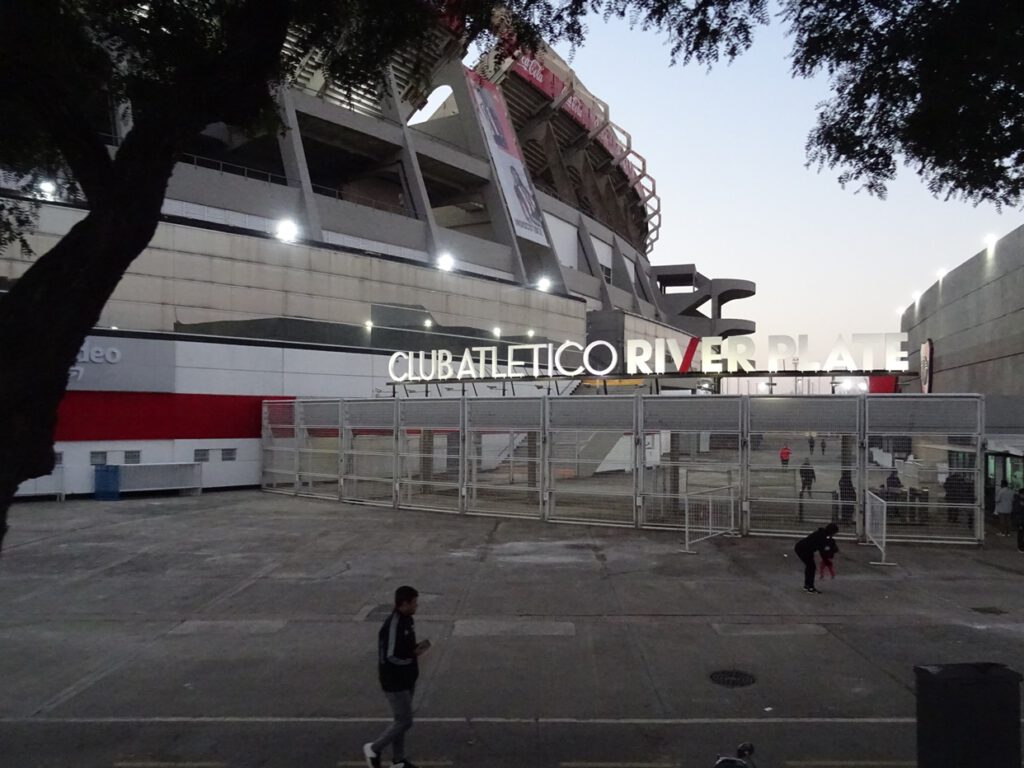 The following day we did the tourist thing and took one of those double-decker buses. It was expensive, but since it was raining slightly and Buenos Aires is too big to walk with kids, it was a good way to see a lot in a comfortable way.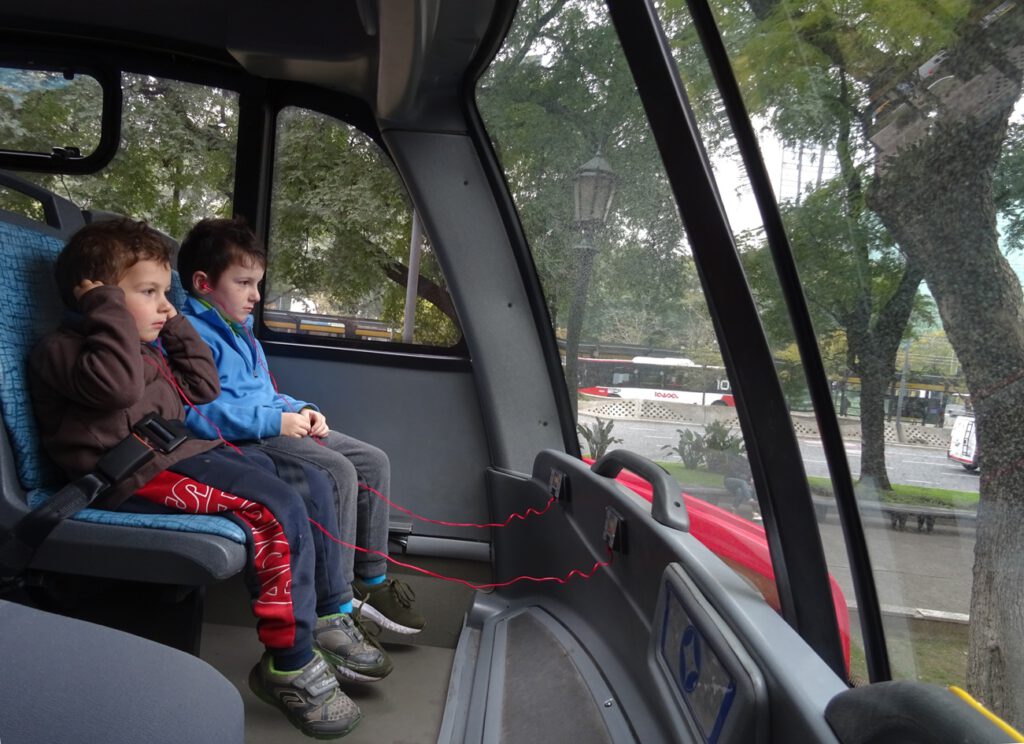 Buenos Aires, like most major cities, is divided into neighborhoods with very distinctive flavor, nearly like different towns becoming one big metropolis.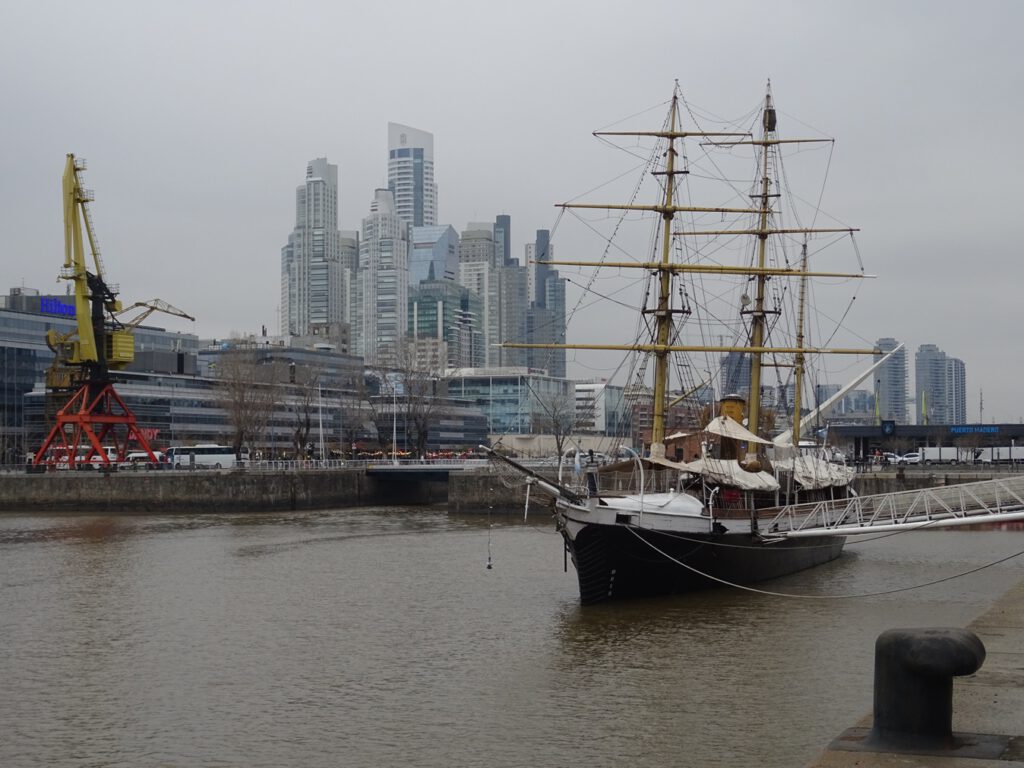 Palermo and Belgrano are the nicest areas where most rich people live. Then you have San Telmo as an old bohemian neighborhood, or Boca which is a bit rough. Puerto Madero was the old harbor now converted in a posh area for offices and apartment blocks. And so on…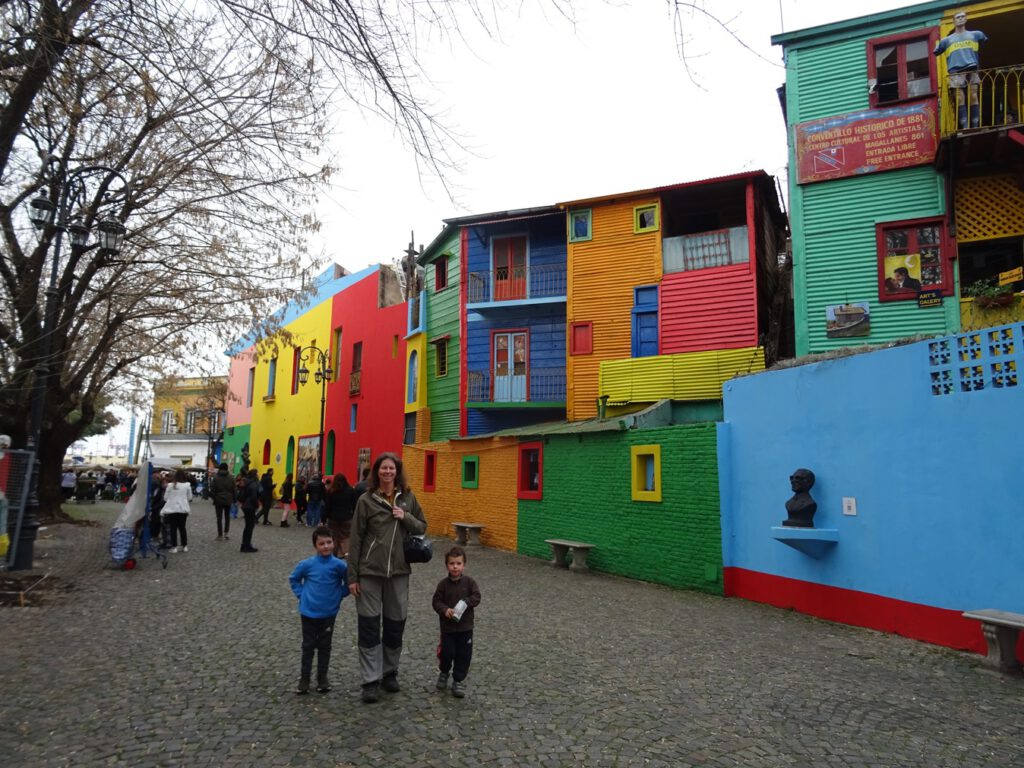 On our last day we were lucky the famous San Telmo flea market was taking place, so we went to have a look. There were many nice things, but nothing that would interest us, as we would have to carry it on the bikes, so we passed.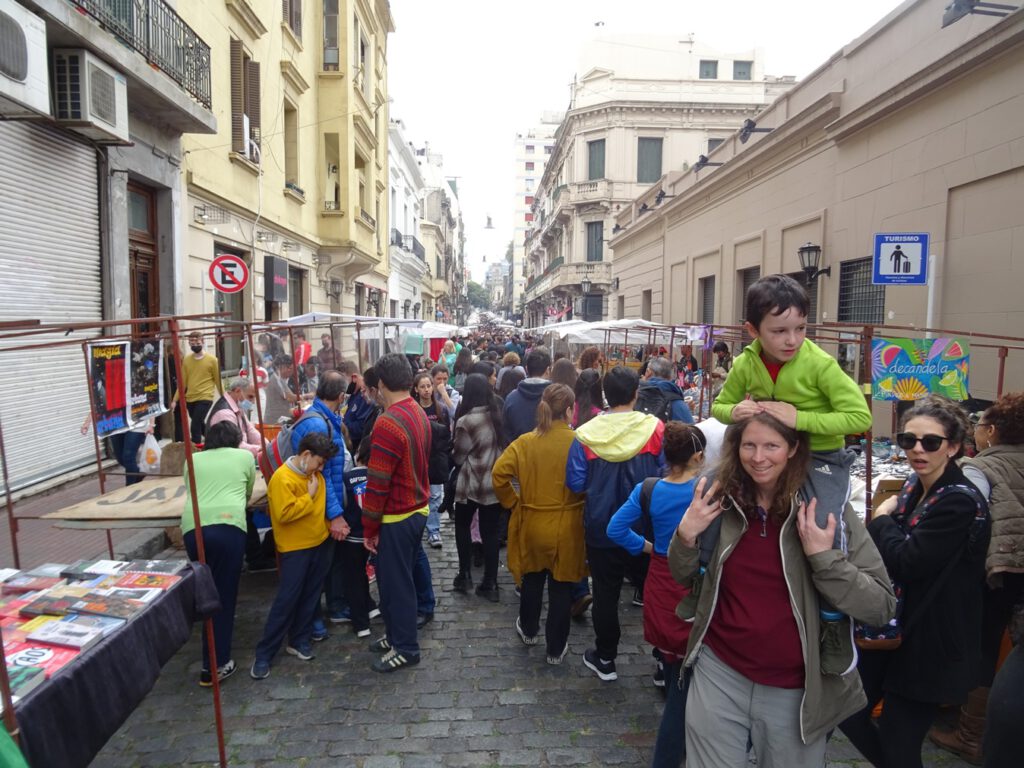 Also, our plan now is to go to Uruguay, so we were running out of pesos and did not want to withdraw any more. Inflation is so high that if you come 3 weeks later the exchange rate might have move 10% or more!
Remember you can receive notifications by email every time there is a new post just by subscribing on the box in the sidebar (or below if reading on a portable device). We have also created an Instagram account at @utilitariancycling