Cycling in three provinces in two days
After our rest days in Cafayate, we kept cycling south. It was very exciting to finally be in the Ruta 40, the longest road in Argentina and a "must do" for most cyclists and motorbikers in the country. Our target for the day was Quilmes, the ruins of a city from the "diaguitas", the people living here before the incas and the Spanish came.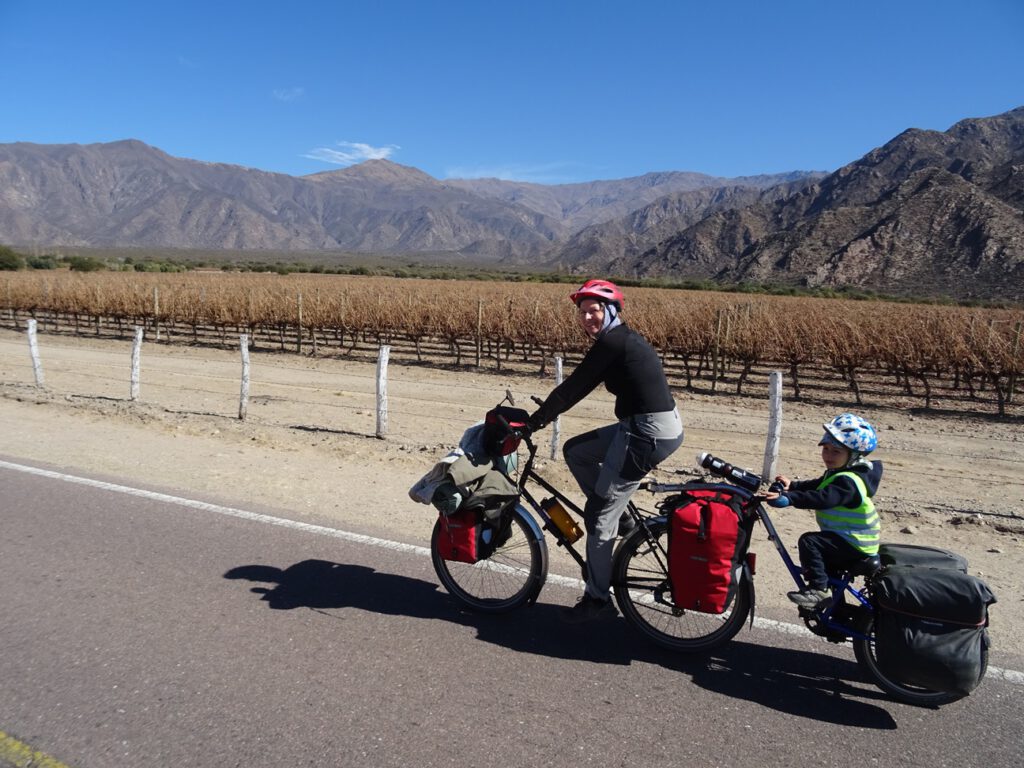 The landscape at first was mostly of vineyards and desert, with undulating terrain and decent asphalt. We would be leaving Salta province, then cycling through a bit of Tucuman, where Quilmes is, to end up in Catamarca where the town of Santa Maria is located.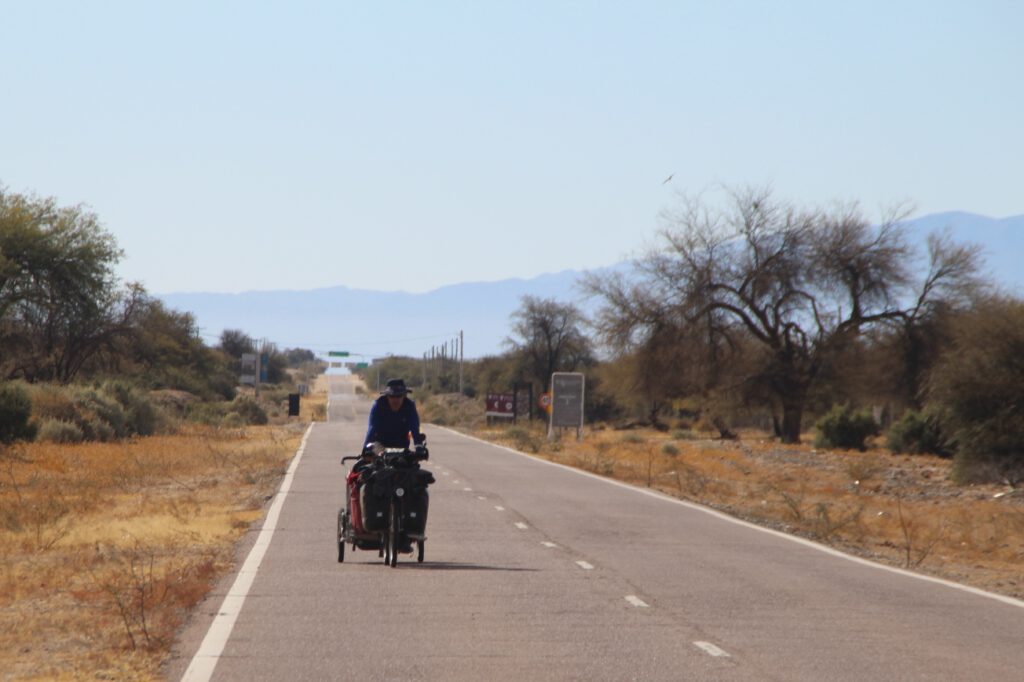 We had left late, as usual, but Juan, the Chilean cycle tourist, left even later. He quickly overtook us, but we then caught him again after he had many flats when he stopped for a rest outside the asphalt. We are in a very dry area and most plants are full of thorns, the most popular of them called "rosetas" by the locals, and very dangerous for cyclists.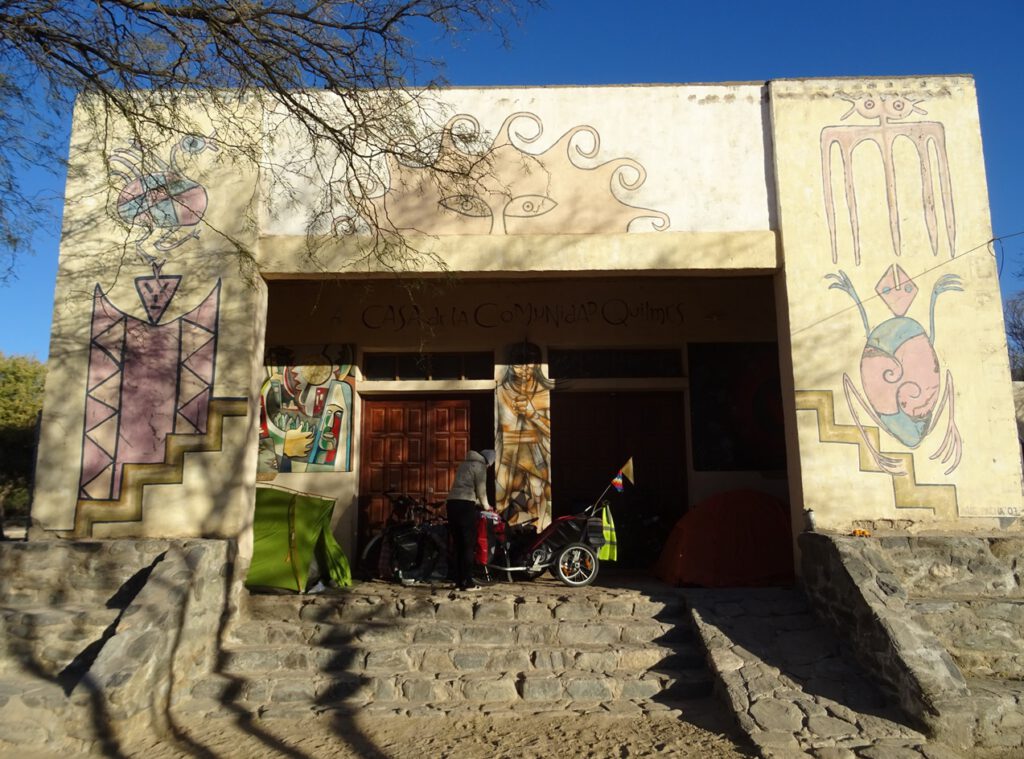 We then cycled together up to the confluence of the small road leading to Quilmes, where we asked permission to put the tent under a roof at the entrance of a community hall belonging to the Quilmes people.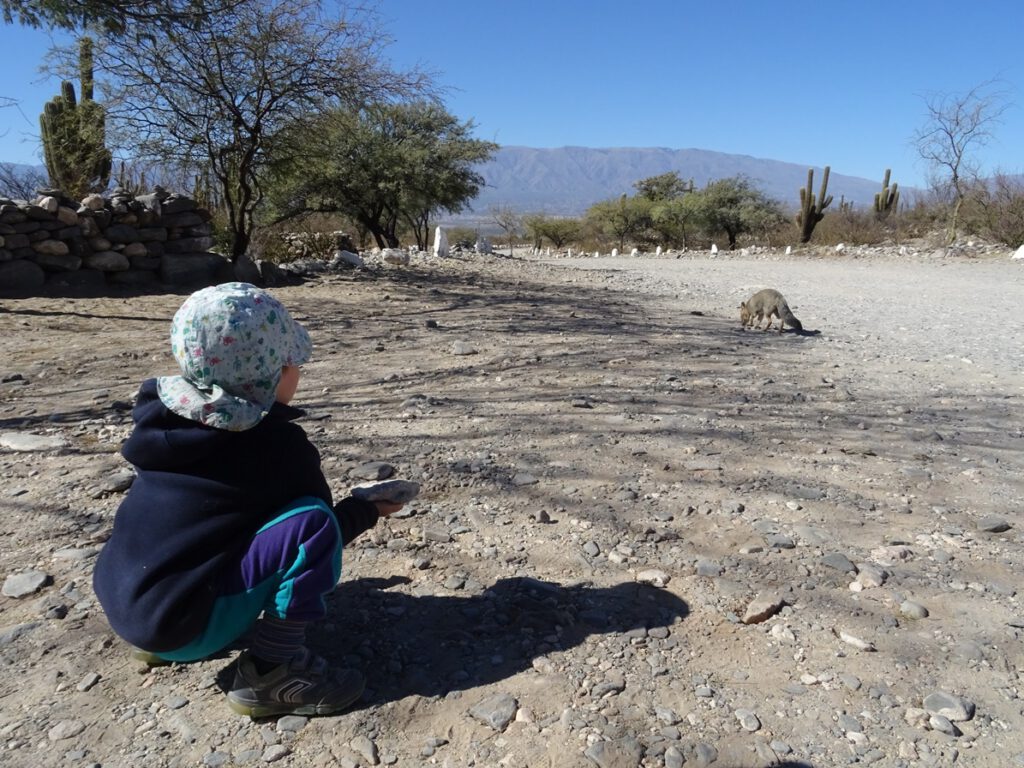 The night was quiet and not too cold. The next day Juan decided to keep cycling, while we left the bikes in the kiosk on the other side of the road and hitch-hiked to the ruins 5 km into the mountains.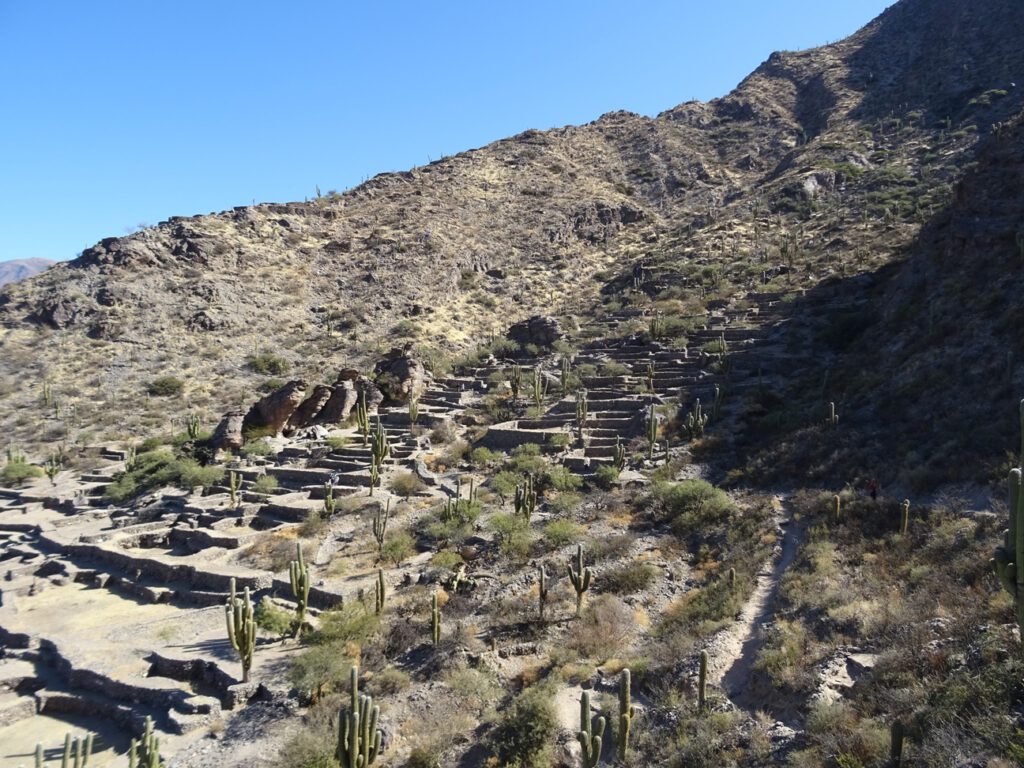 The place is quite impressive, with most walls still standing. Apparently the diaguitas were quite a strong and resilient civilization, and resisted both the incas and the Spanish for quite a while, until finally they were surrounded and forced to surrender. The survivors were forced to march on foot to a location next to Buenos Aires, now also called Quilmes, and most died on the way. They are now trying to revive their culture and get back their lands.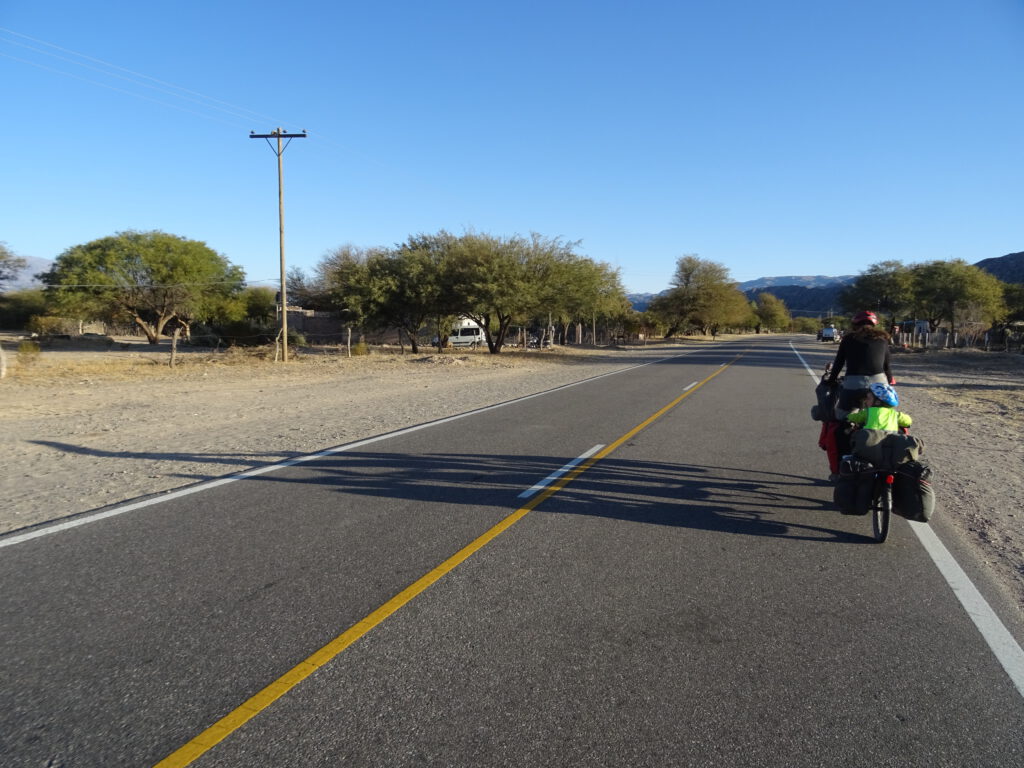 After the ruins visit we went back to the bikes and had an easy cycle to Santa Maria, already in Catamarca, and quite a big city for being relatively unknown. We got a very good deal in a central hotel so we stayed two nights, doing washing and buying supplies.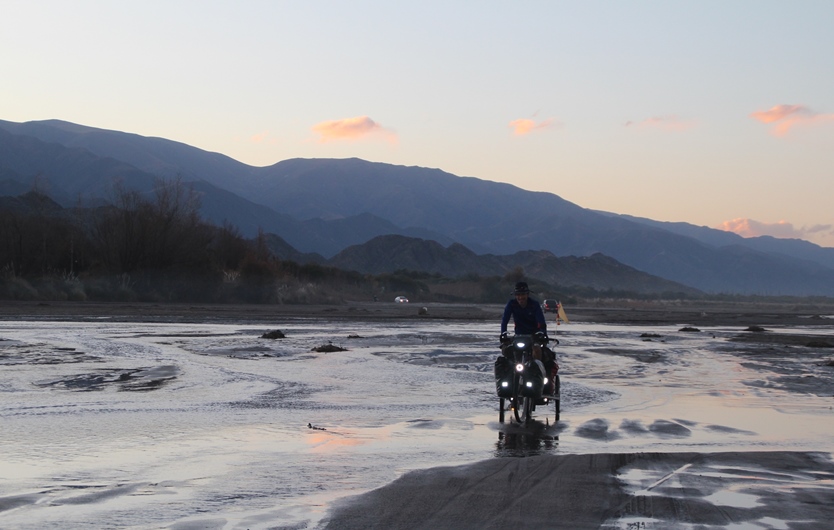 Susanne's speedometer was broken and there were very good shops in town, but they only had premium models way above our budget so we didn't buy any. This is a recurrent problem in Argentina, where they only have cheap and awful Chinese stuff or expensive imported brands. No middle class products.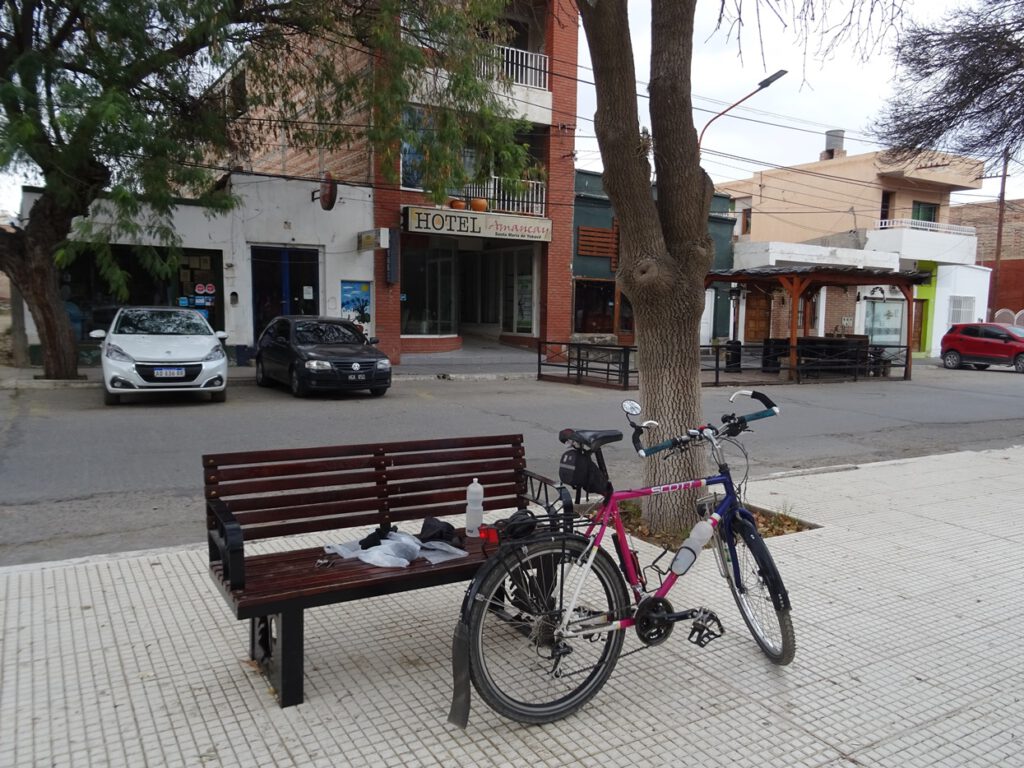 From now on we will be on the proper Ruta 40, meaning desolated landscapes, big mountains to the West, and long distances between villages.
Remember you can receive notifications by email every time there is a new post just by subscribing on the box in the sidebar (or below if reading on a portable device). We have also created an Instagram account at @utilitariancycling