We finally reached the Ruta 40!
The next day we continued cycling in the Quebrada, stopping at amazing highlights like the Garganta del Diablo, a huge and dark side gorge to the main one, where our bikes caused quite a stir among the many tourists.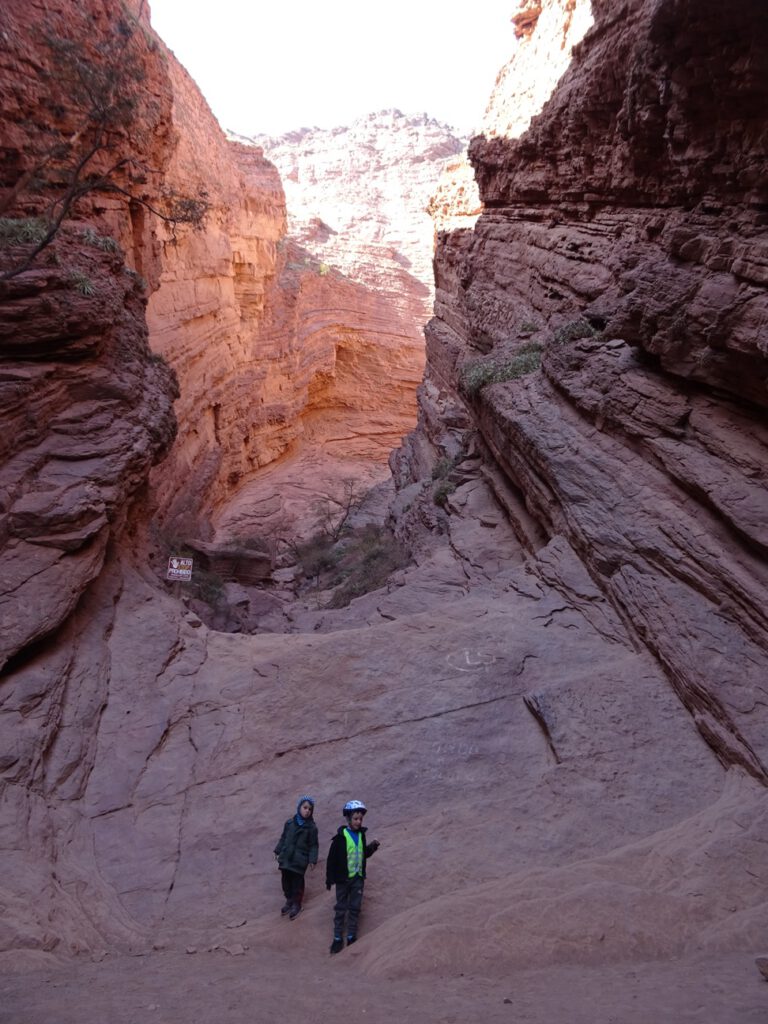 Later one the next stop was the Anfiteatro, a round-like dent in the mountain walls that apparently has such a good accoustics that many musicians have recorded video clips and concerts here.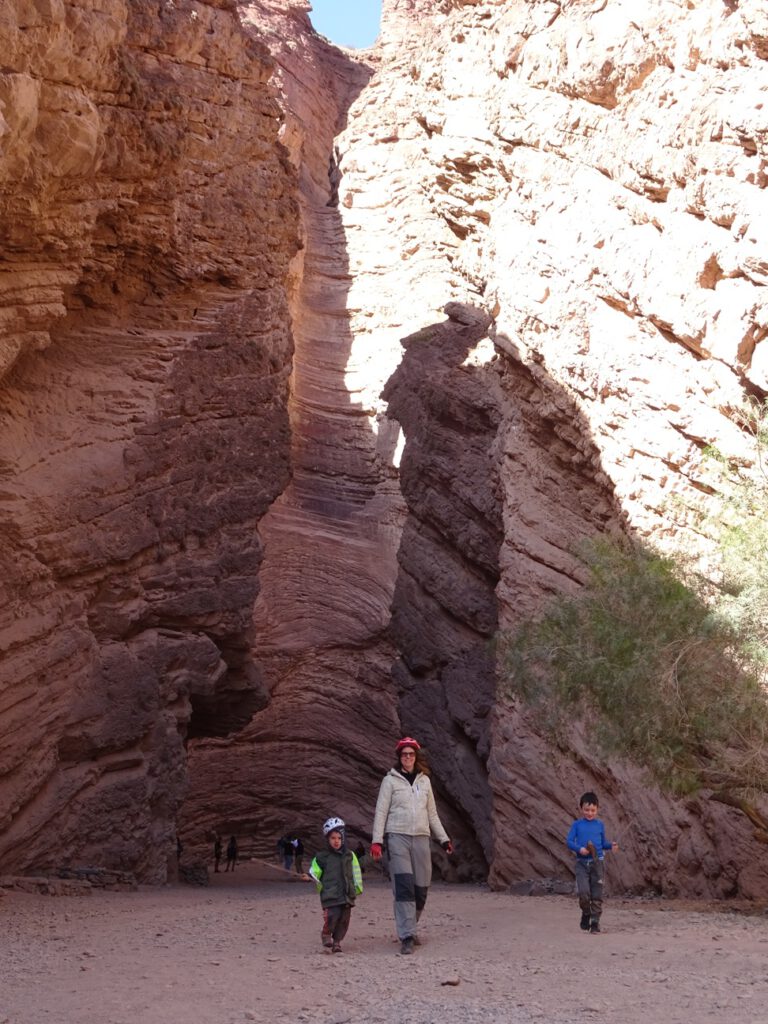 Because of so many stops and the fact the road kept going up and down, we made another short day, stopping in Santa Barbara.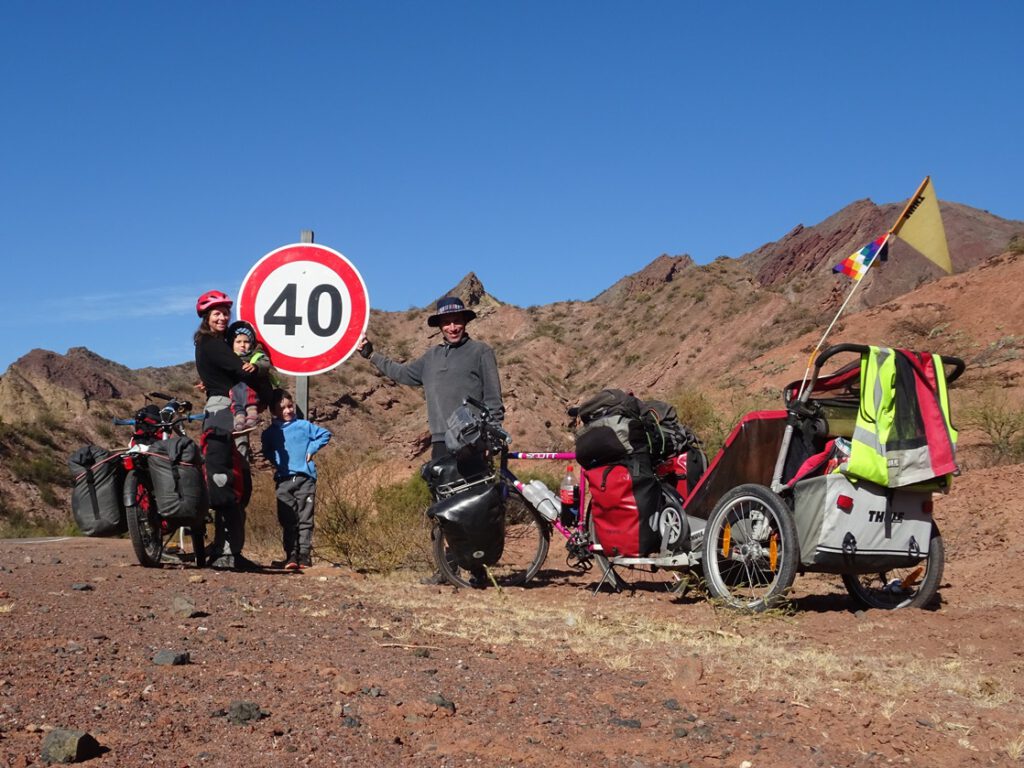 I would not call it a village but just a conglomeration of a few houses with a school, that luckily for us had open wifi so we built the tent next to it.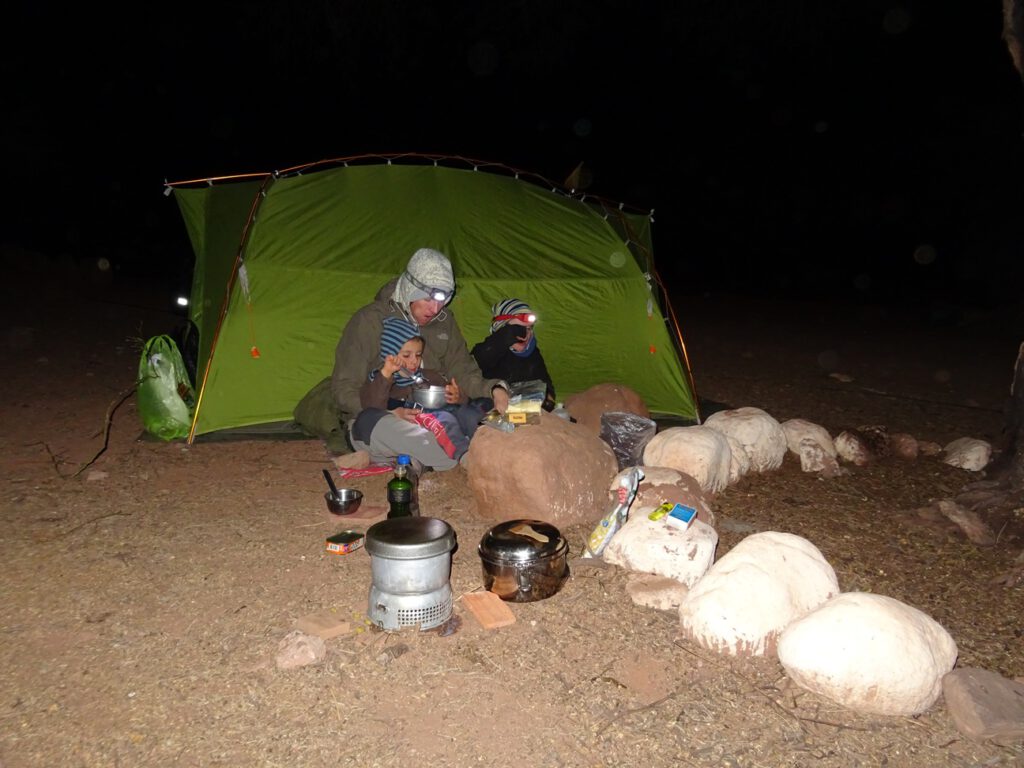 The next day we had yet more highlights, like La Yesera, an area with colorful strata, or The Obelisk, a rock with such a form. But first we had to pack our campsite.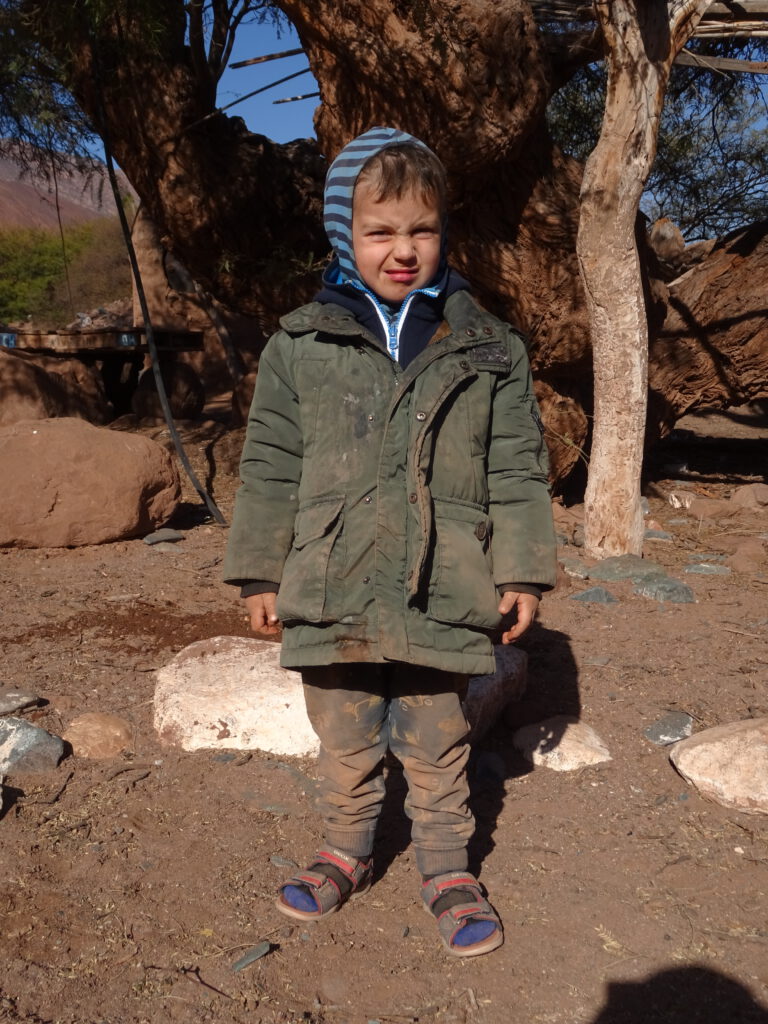 The last kilometers to Cafayate were slow going as we had a bit of a headwind, and the expected light downhill was more like flat or even slightly up.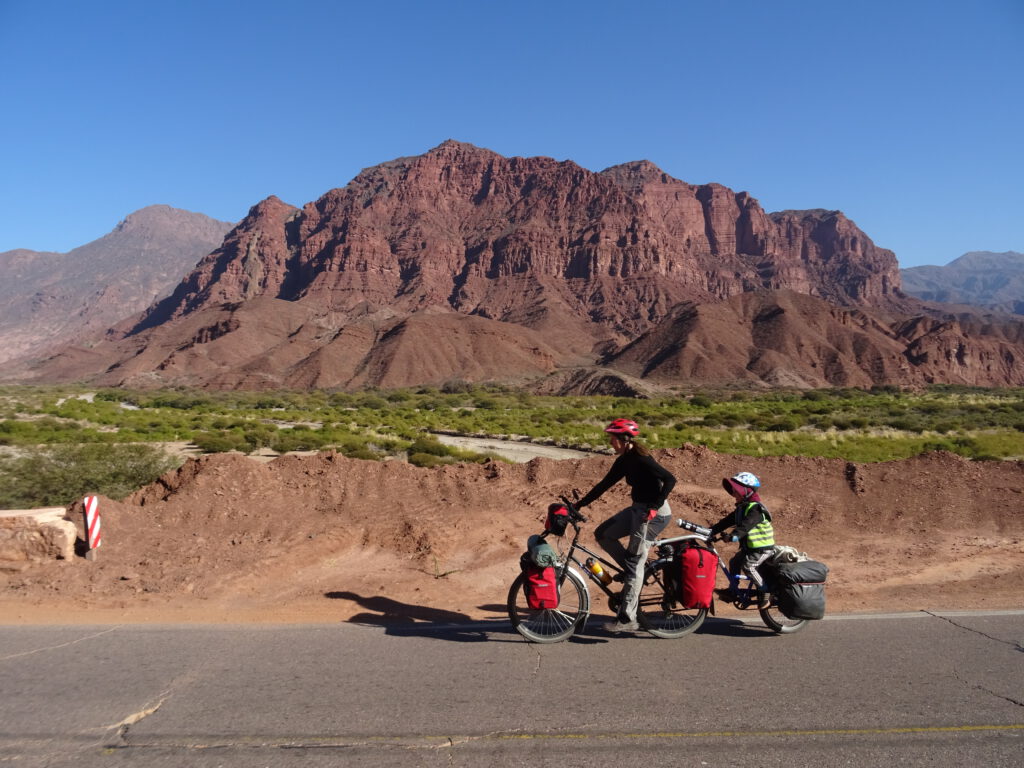 To reward ourselves we had a great grill lunch. Afterwards we went to a nice café for dessert. We parked the bikes outside and thanks to that we met Juan, a Chilean cyclists that saw our bikes outside and came in to check.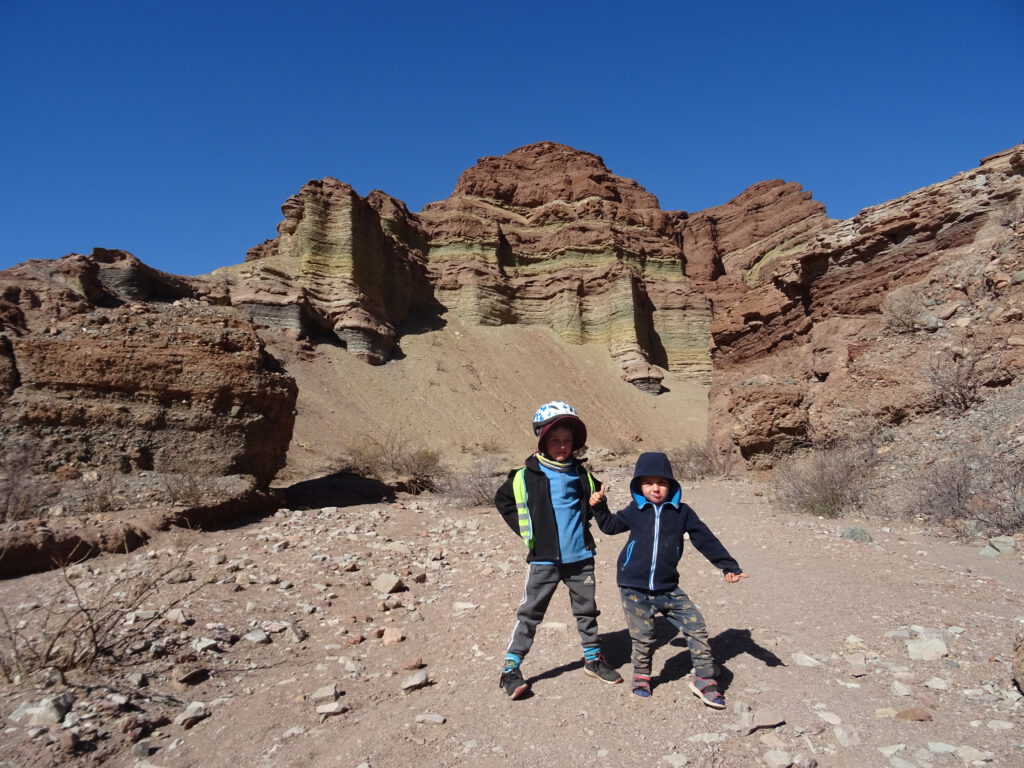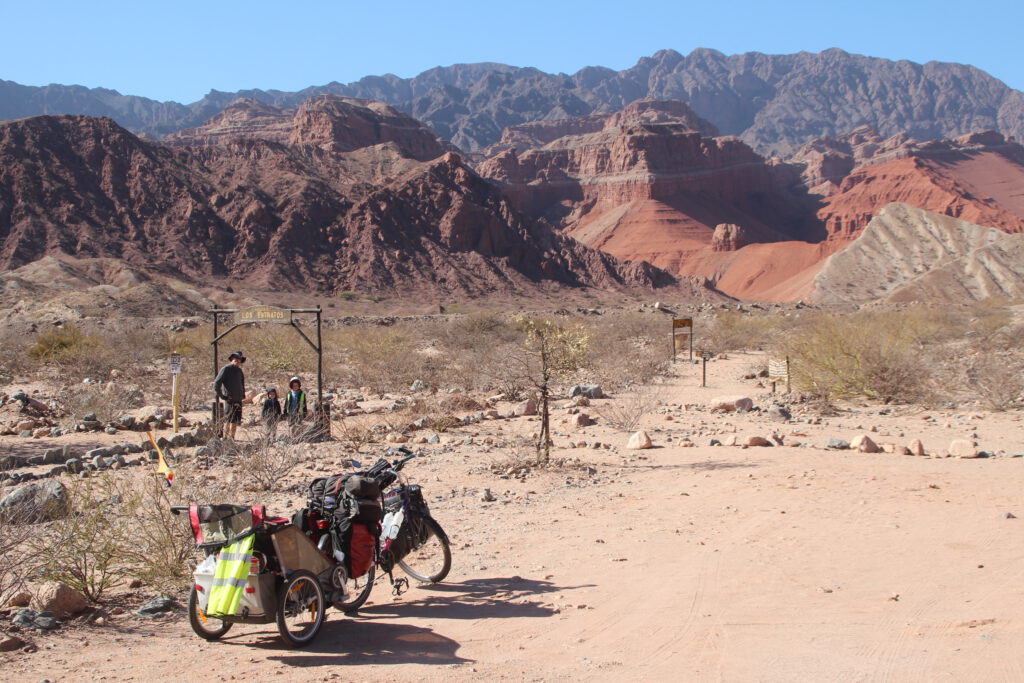 We found a decent and affordable place to spent the night and we met many other travelers, through whom we discovered how many other finance their trips. Most travel on old vans, refurbished as motorhomes, and sell handmade crafts, or bake their own cakes to sell in the main square. Cyclists either play music, make jewelry or sell their own pictures as postcards to pay for their expenses. We felt nearly bad that we don't do anything like that and we live on previous savings! Cafayate is specially friendly to travellers as it allows them to sell in the main square without permit or taxes.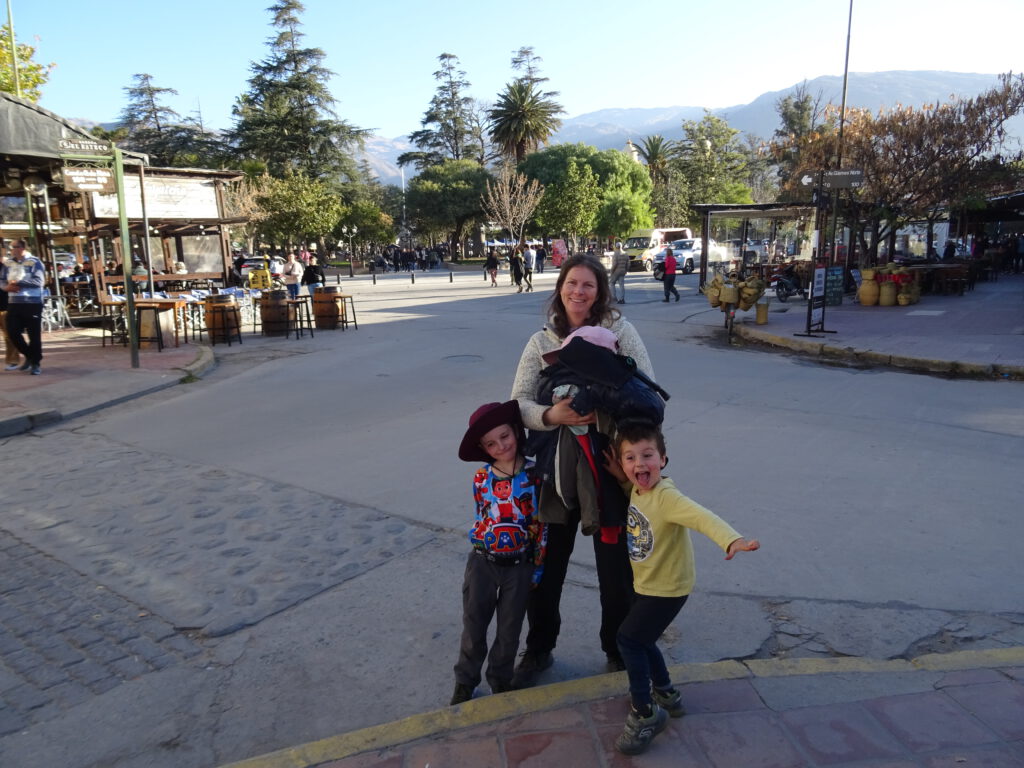 We took the chance to have a couple rest days, fix some more broken spokes in the trailer, and buy clothes for the kids as they keep growing and breaking things. Now we have finally joined the legendary Ruta 40, which we will be following for quite a while.
Remember you can receive notifications by email every time there is a new post just by subscribing on the box in the sidebar (or below if reading on a portable device). We have also created an Instagram account at @utilitariancycling