Through the amazing Quebrada de las Conchas
The next days would take us to Cafayate, a city famous for its wine, for being in the Ruta 40, and for the narrow gorge leading to it.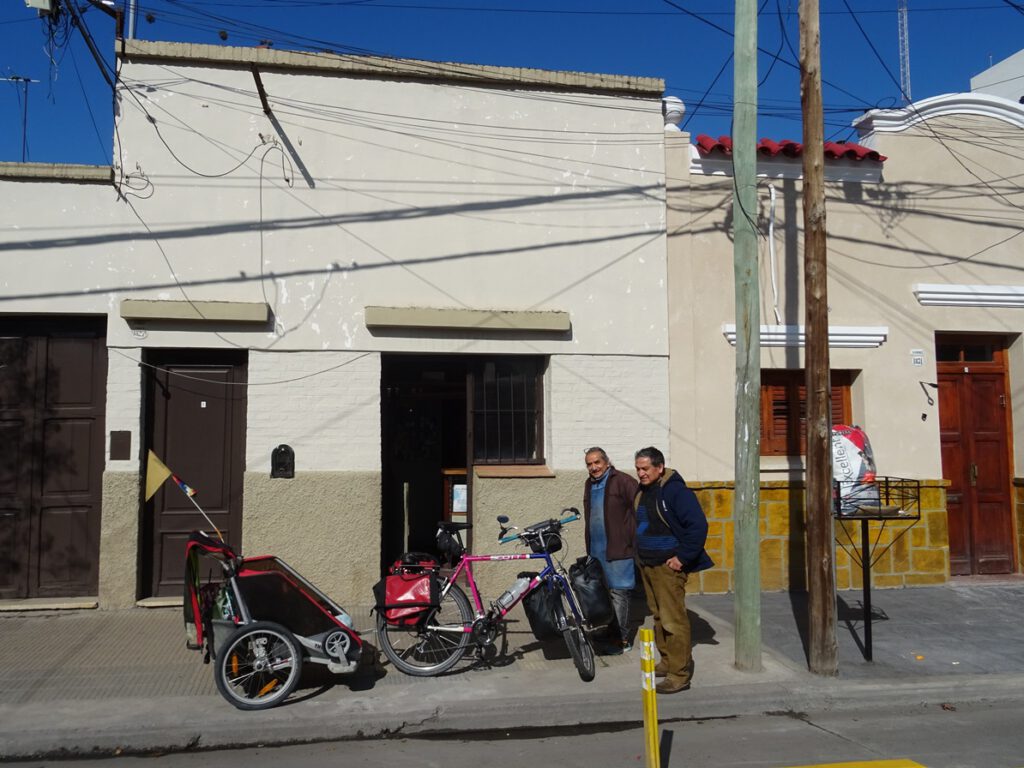 But first we had to get out of Salta, which is always a chore, like in any big city. Luckily for us the first two days the route would be mostly flat.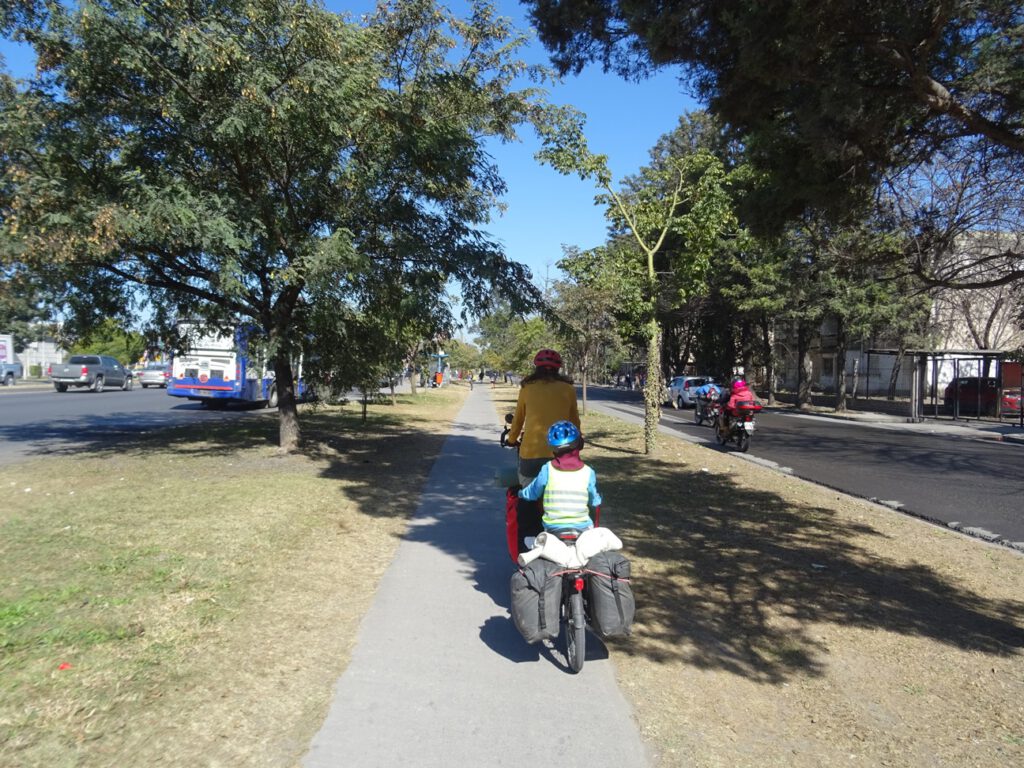 Our first stop was in El Carril. There is nothing special there, but it was a nice distance from Salta.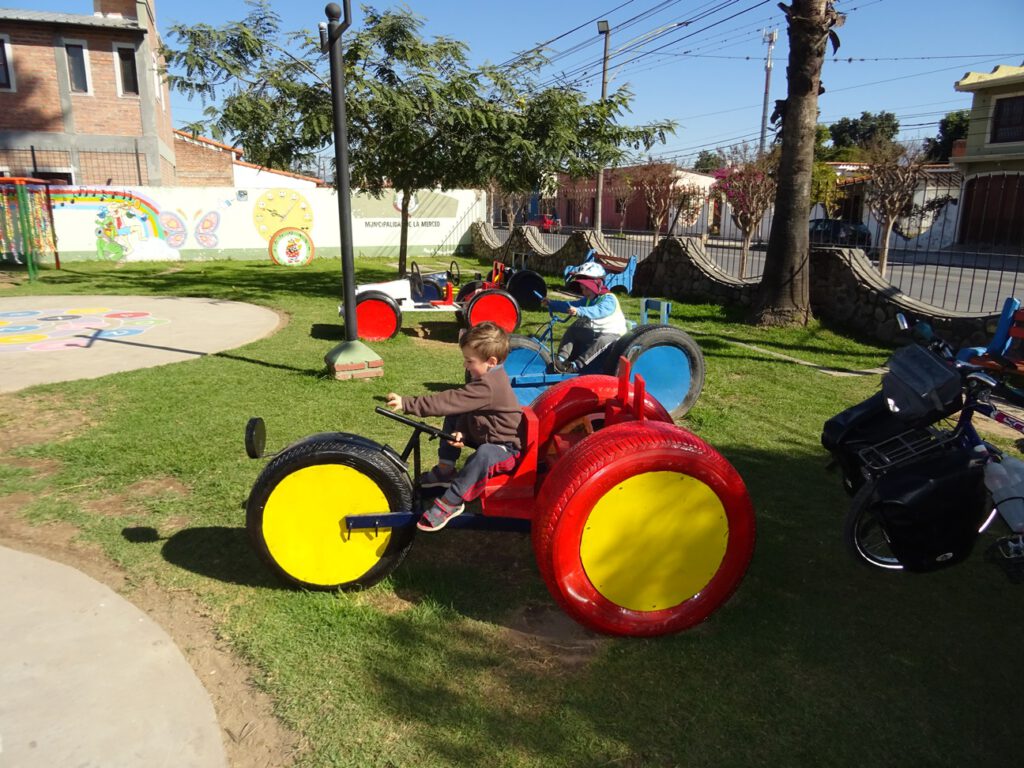 They had a very nice cafe and bakery next to the main square, and we spent the night in the old train station.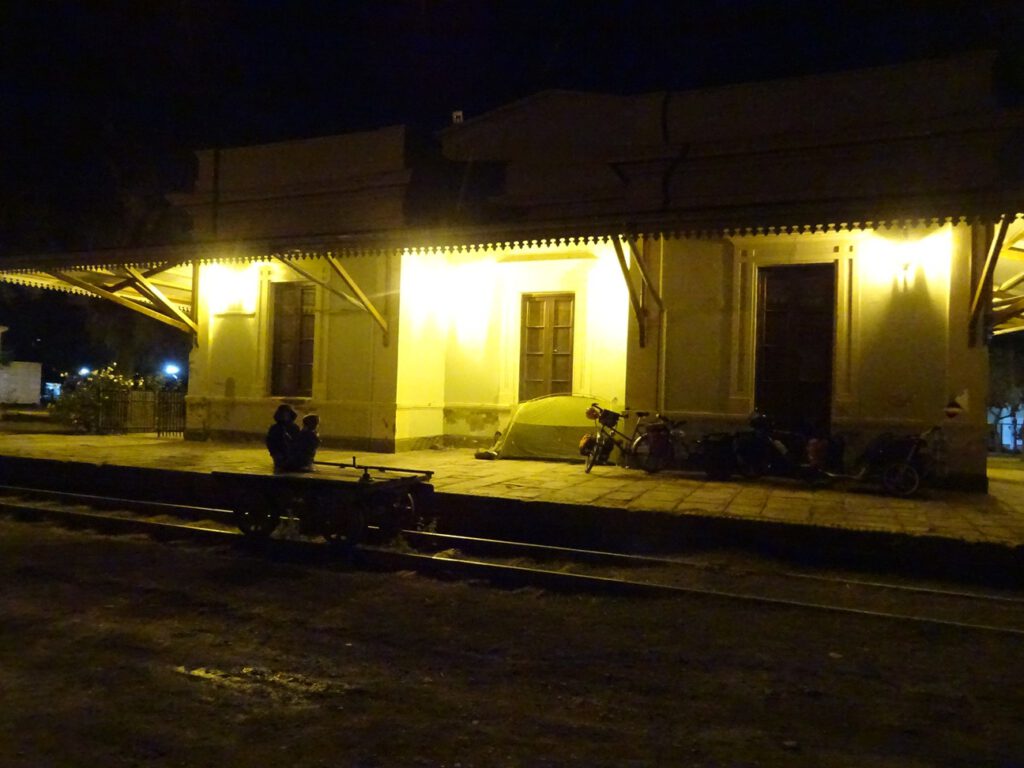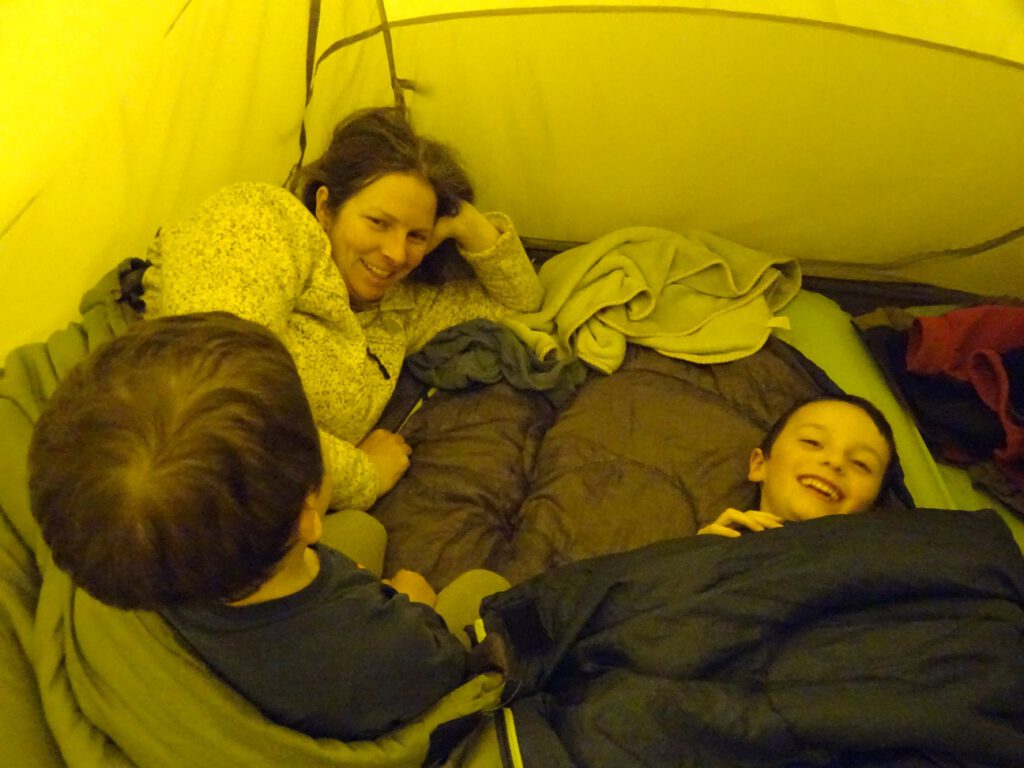 The line has been abandoned and the building was now used as the tourist office, but we had a very quiet night and the kids loved to play with the old wagon parked in front of it.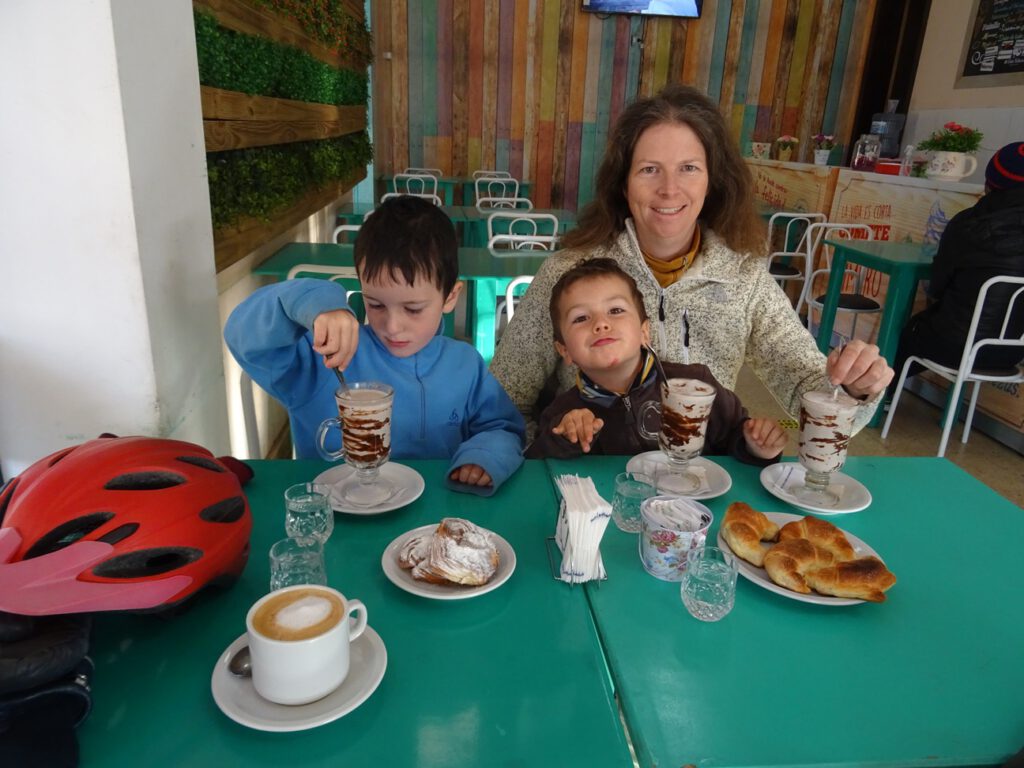 The next day the traffic was much quieter, the farther away from Salta we were.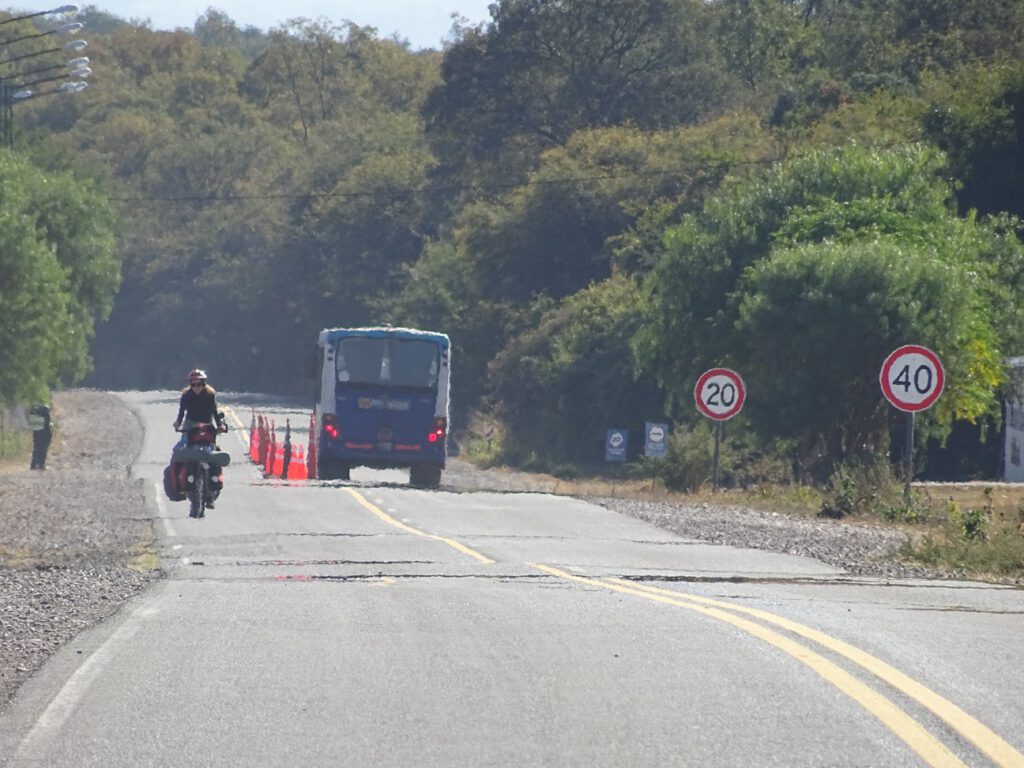 We stopped for lunch in Coronel Moldes, which is popular for the nearby Cabra Corral dam. Argentinians love dams and find them very scenic, which I don't understand considering they have already amazing natural lakes everywhere.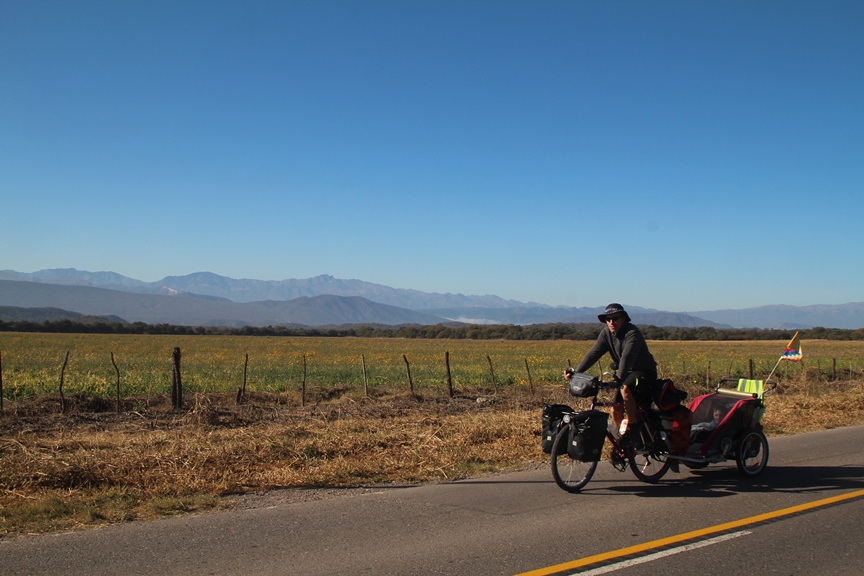 We didn't bother to visit it as it was slightly off our route, but while we were having lunch we met Rosana, an Argentinian traveling North on her motorhome. She invited us to her house next to Mendoza, a first of many signs of kindness from Argentinians towards us.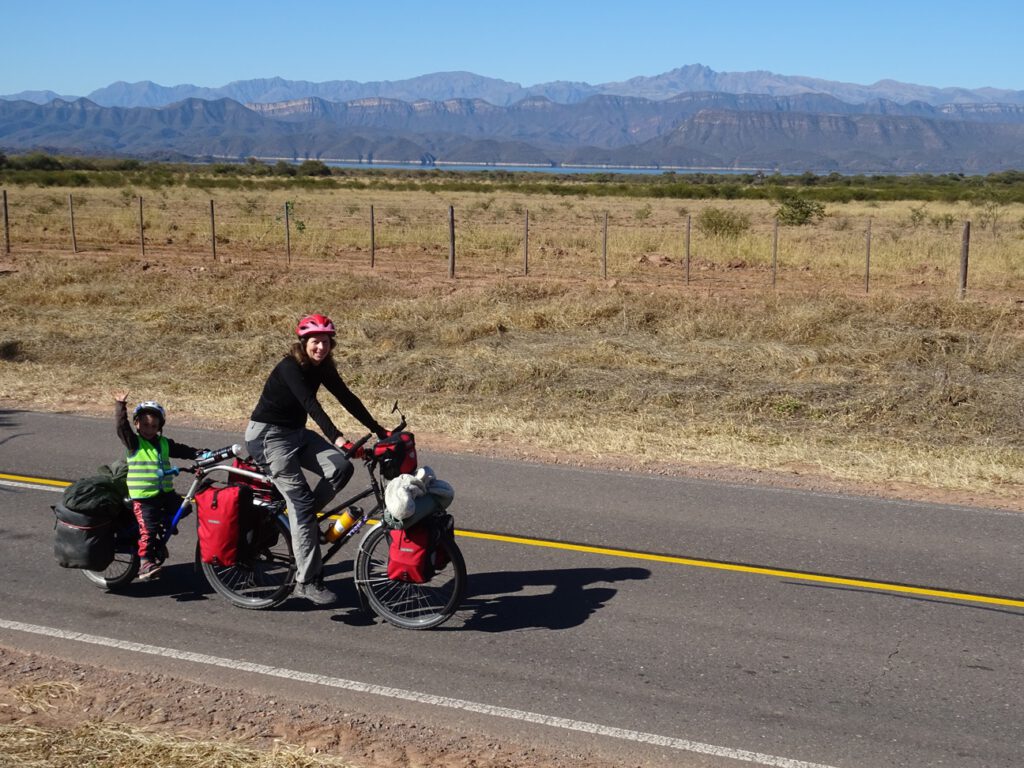 The weather was sunny and quite hot, even though we were in winter, so I can't imagine how cycling here must be in summer, when most cyclists pass on their way to Ushuaia.
Our next stop was the municipal camp in La Vina, which was nearly empty due to being low season. The village is not big, but it was the biggest in the area and had a few shops to buy groceries.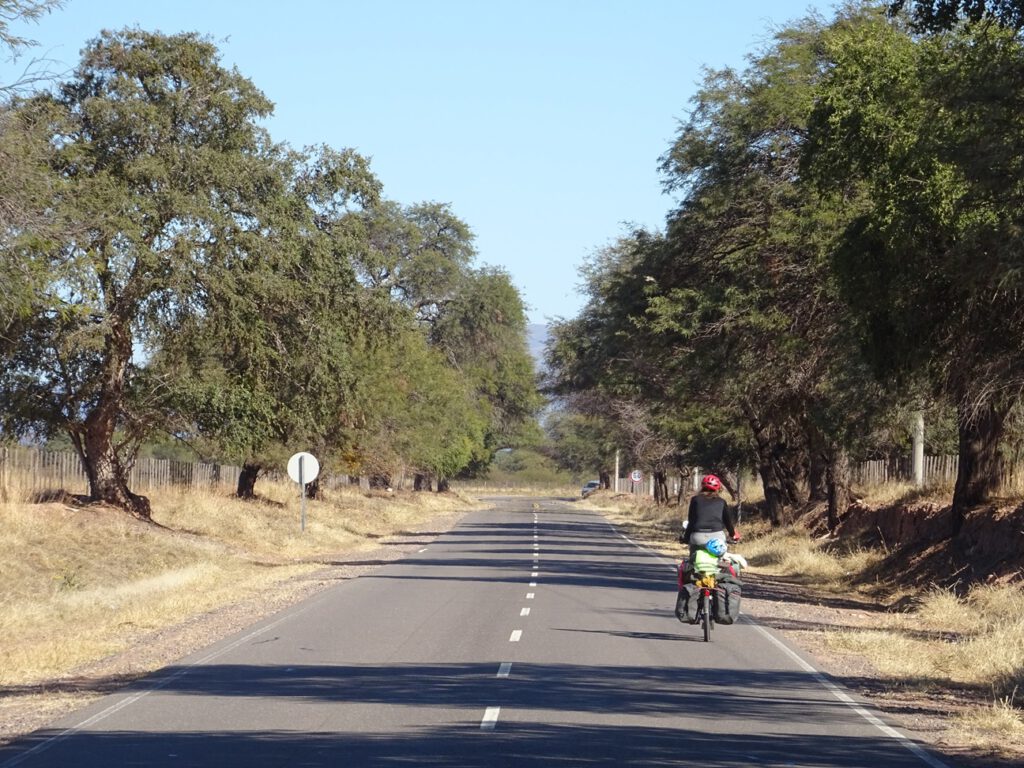 The camping was also the training ground for the local kids for hockey, and there were many of them of different ages. People think of football and basketball when talking about Argentinian sports, but many also play hockey, volleyball, and of course polo where they are nearly unbeatable.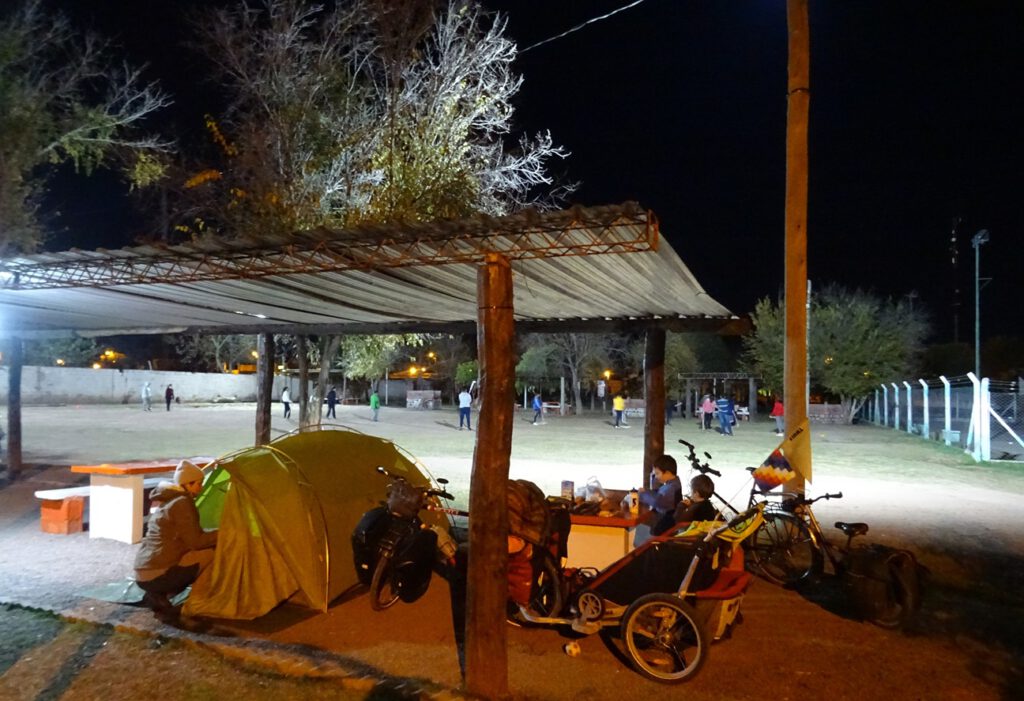 Next day would be a big one, finally reaching the Quebrada de las Conchas. This is a long and narrow gorge all the way to Cafayate, with orange to brown mountains, vertical walls, and a deep river.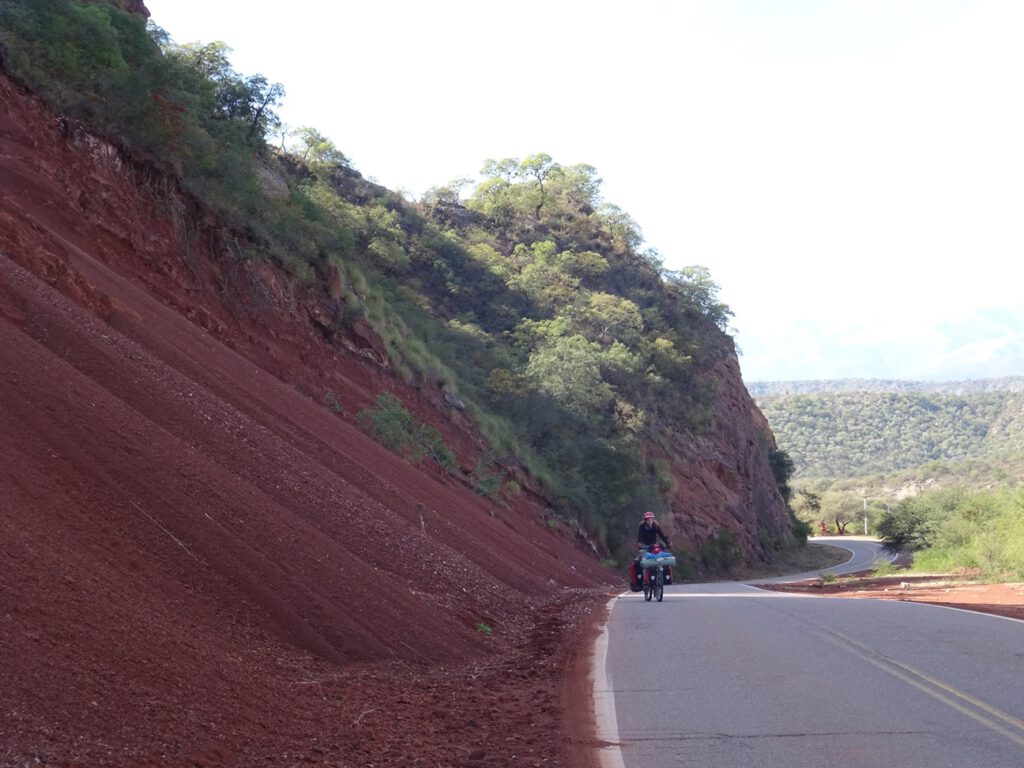 We loved it, and we were surprised it is not considered World Heritage as the Quebrada Humahuaca is, as this one is way more spectacular.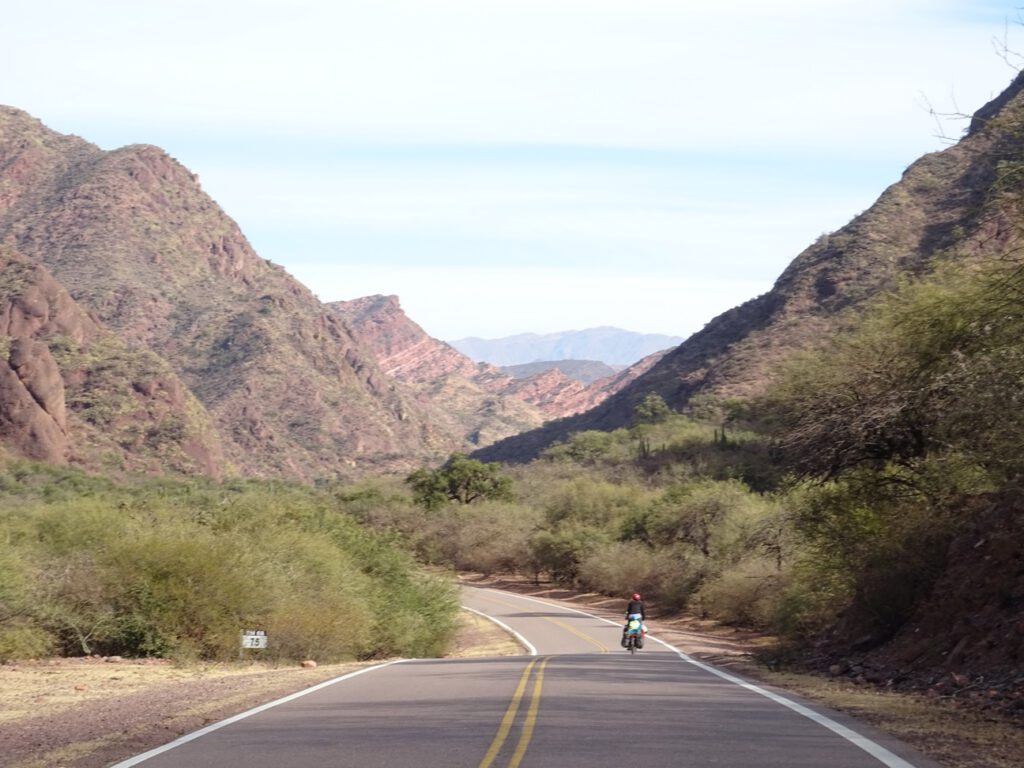 Our first stop was Alemania, a tiny village, where Susanne had to make the obvious picture. There used to be a railway all the way from Salta, now abandoned. The plan was to continue to Cafayate, but the sandy and unstable nature of the mountains made it too difficult to build the line, so it ended in Alemania.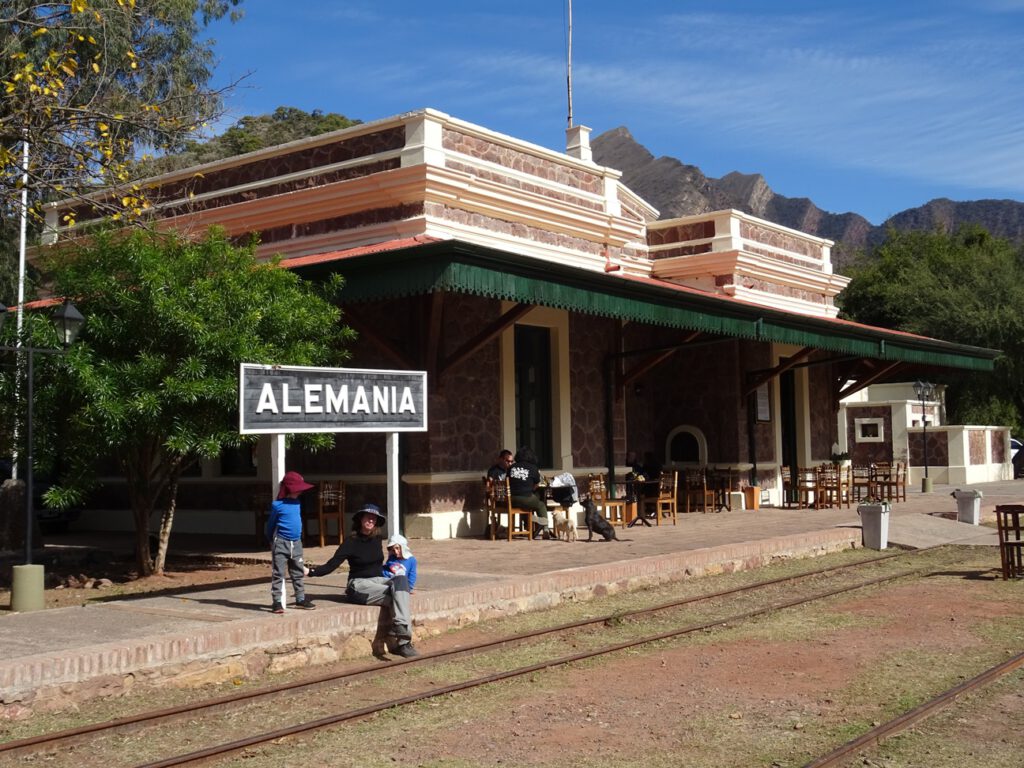 The old train station used to be a classic overnight spot for cyclists, but it has been recently converted to a nice but expensive cafe for tourists.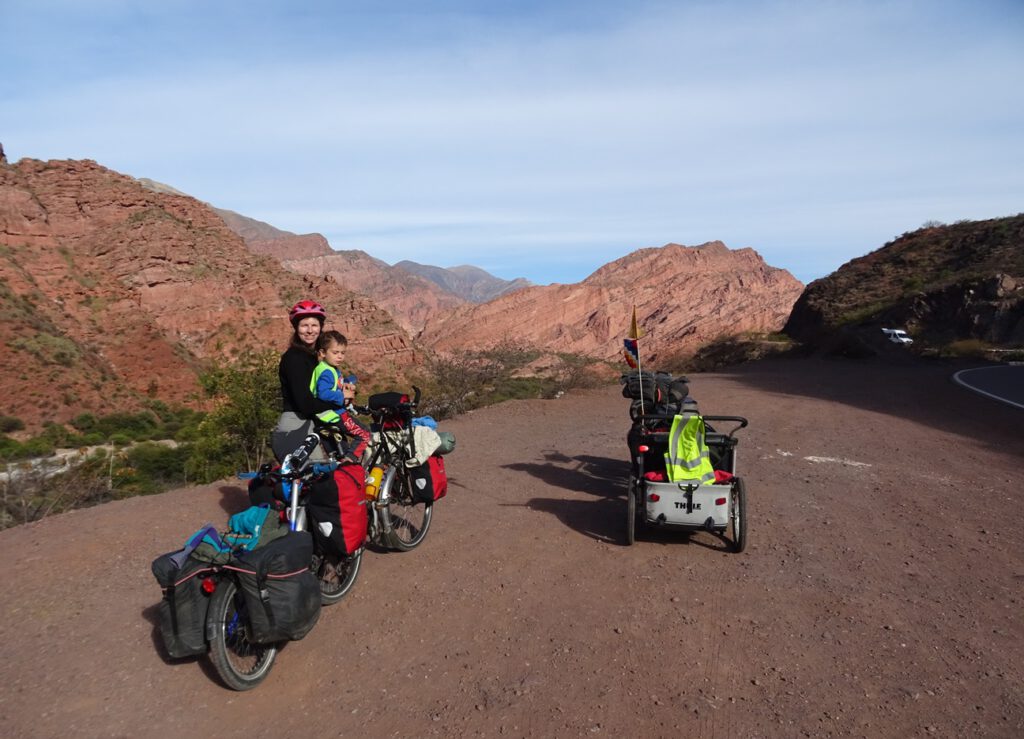 We continued journey but it was getting dark quickly with so many photo stops, so we decided to spend the night in a Restaurant in the Quebrada, famous because the owner allows travelers to mount the tent in the backyard.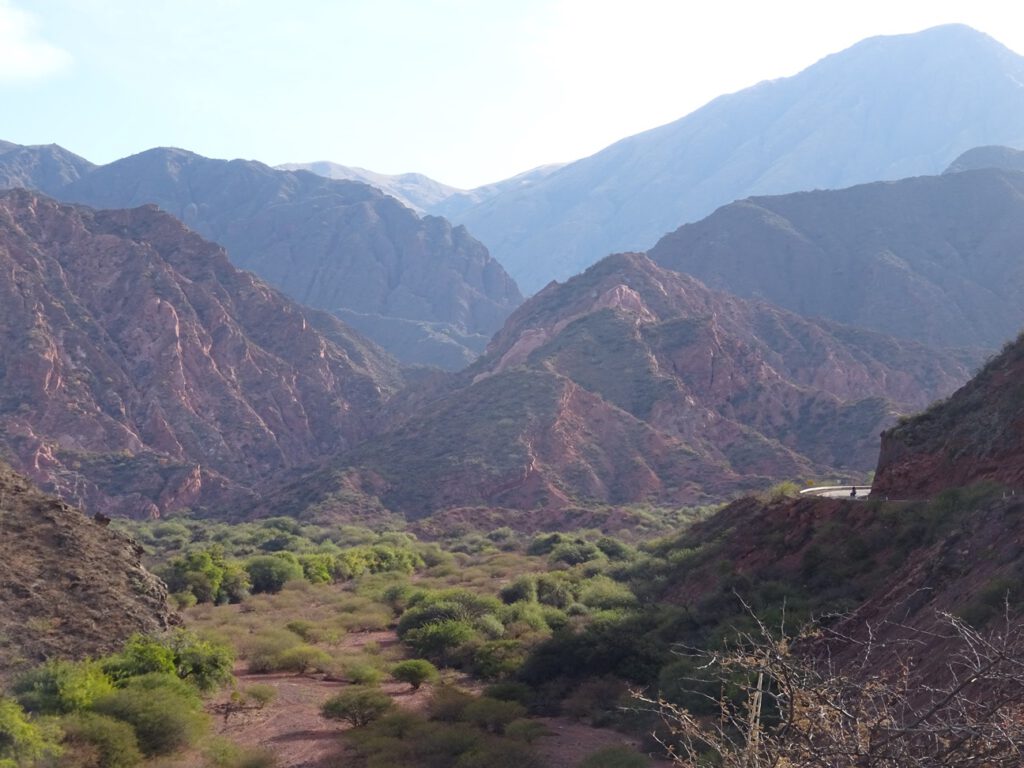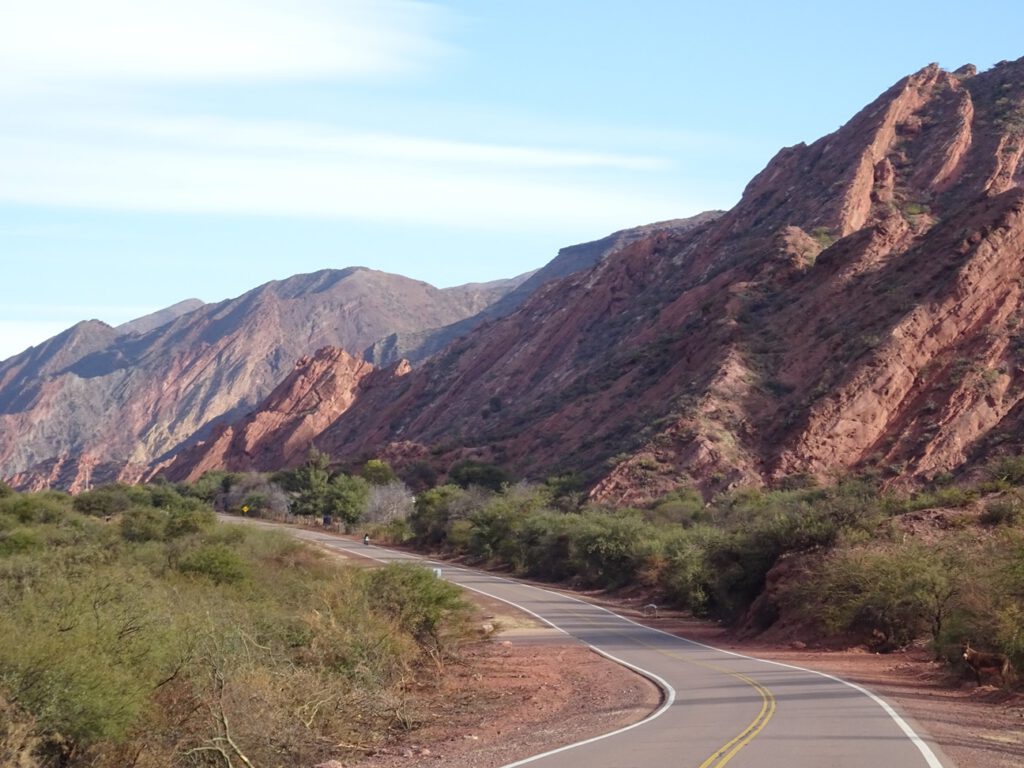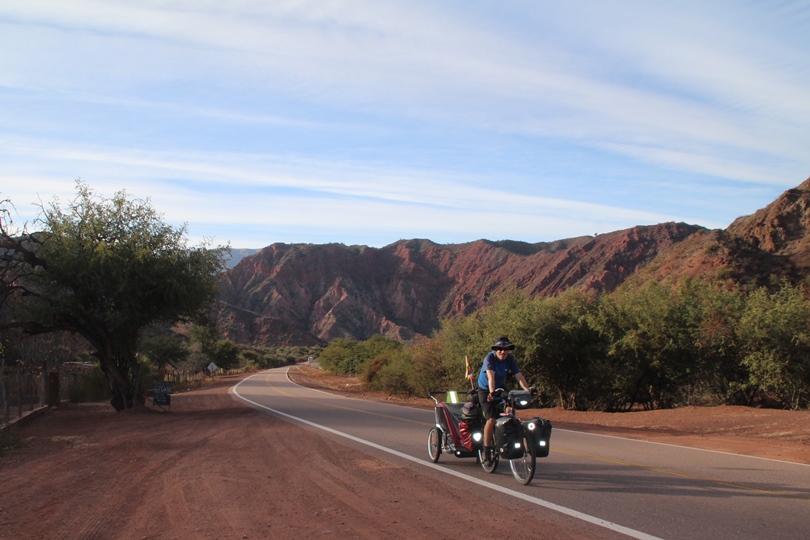 While we were there another cyclist going in the other direction stopped as well. That was Jeronimo, from Chubut. We shared some empanadas and wine for dinner. The night was nice and warm in our tent.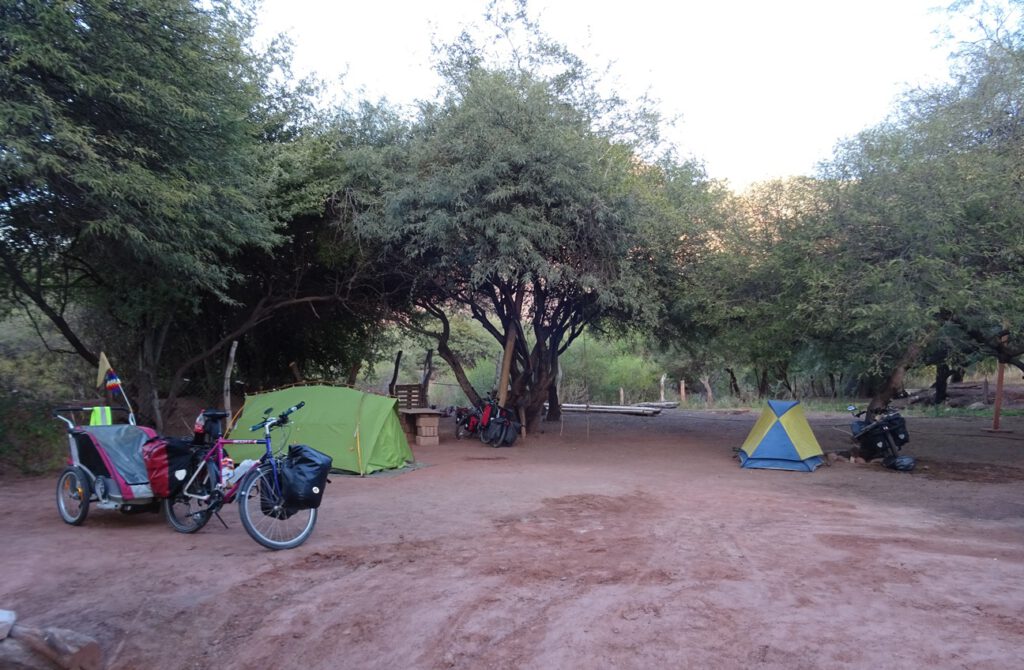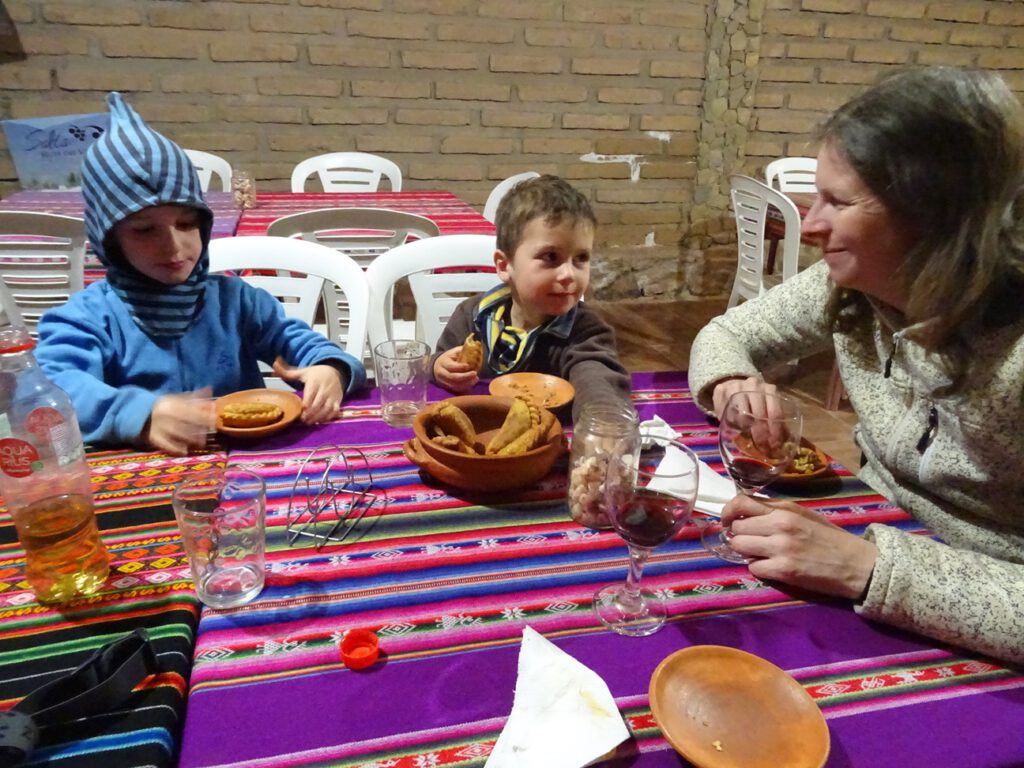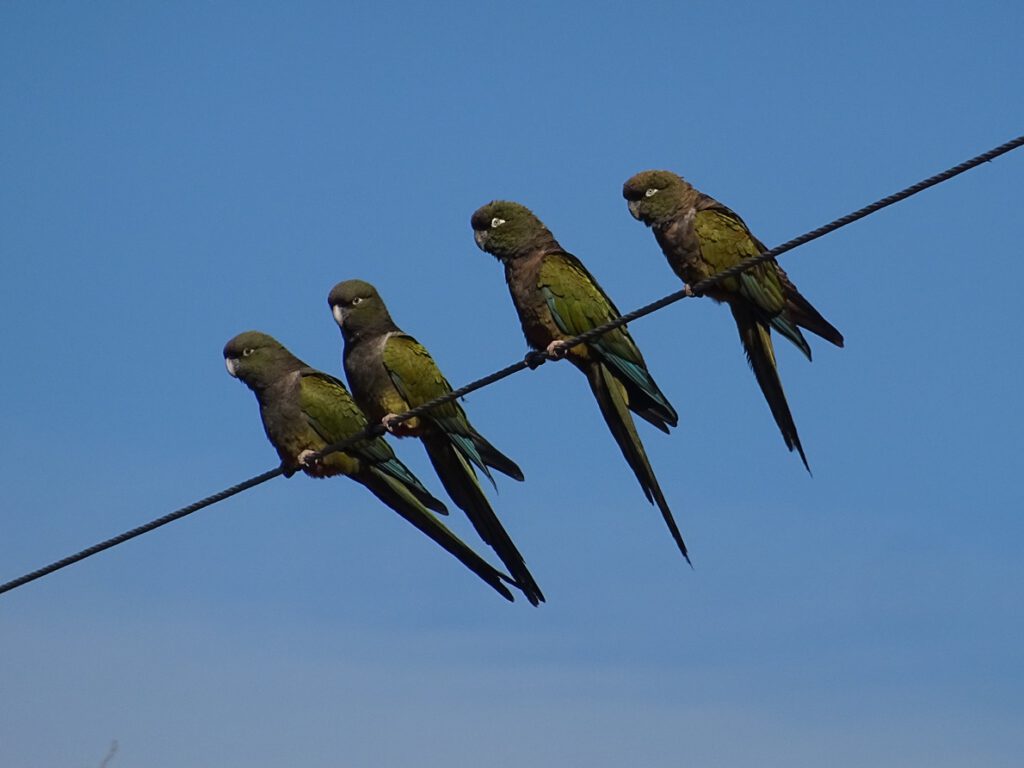 Remember you can receive notifications by email every time there is a new post just by subscribing on the box in the sidebar (or below if reading on a portable device). We have also created an Instagram account at @utilitariancycling