Rainforest after weeks of desert
The road towards Salta was very enjoyable for us.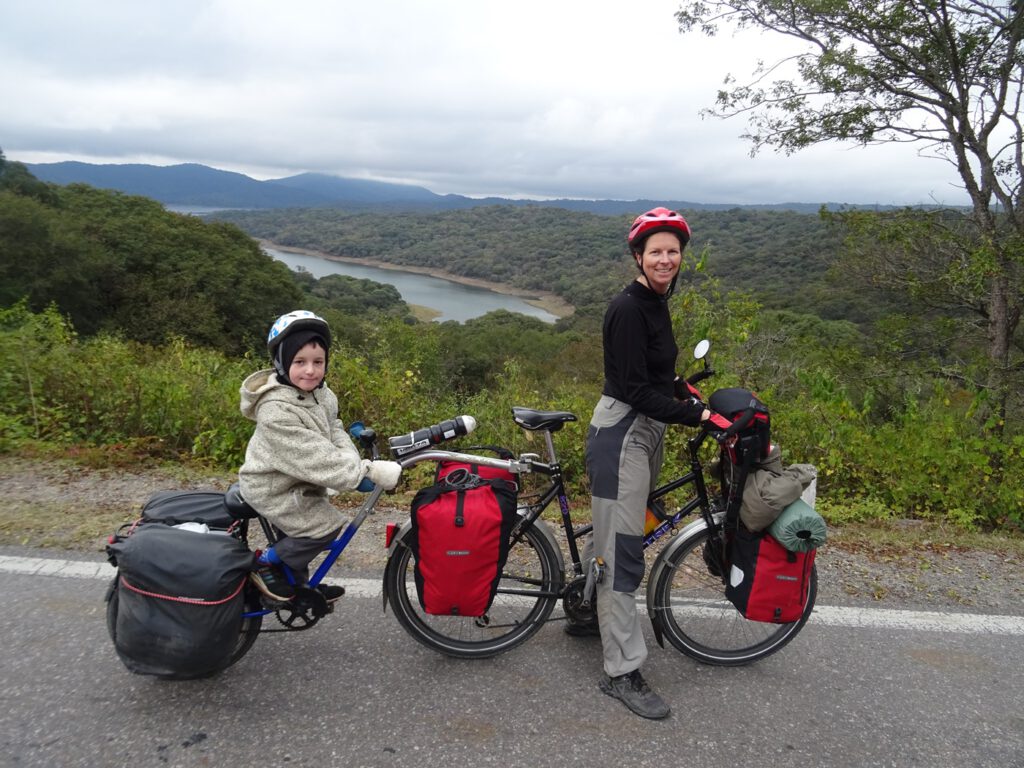 Sure, the first kilometers were all climbing, and the last were specially hard for me as I was carrying both kids in the trailer, but still, it was kind of magical to cycle in this very narrow road.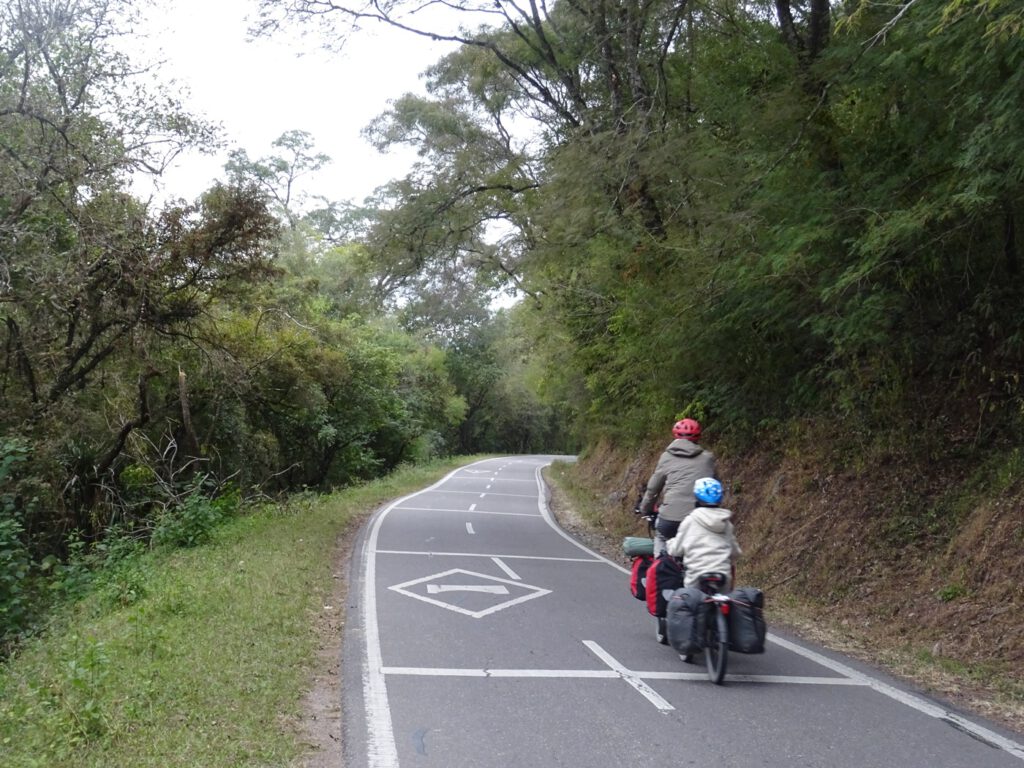 It had barely one lane, even though a middle line was painted on the road, with free roaming horses, cows, many birds, and trees hanging above the path or closing in from both sides of the road.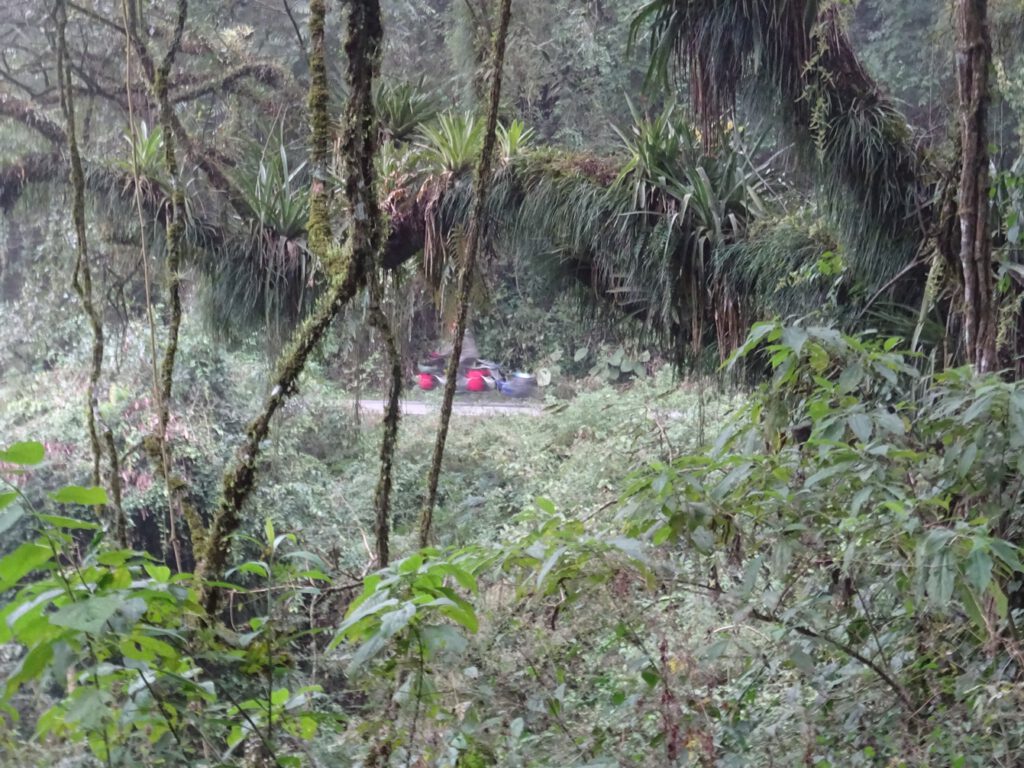 At the top of the climb was the border between Jujuy and Salta provinces. After that we falsely though the climb was over, but there was still a good 10 km of smooth up and down, not too steep but nevertheless tiring.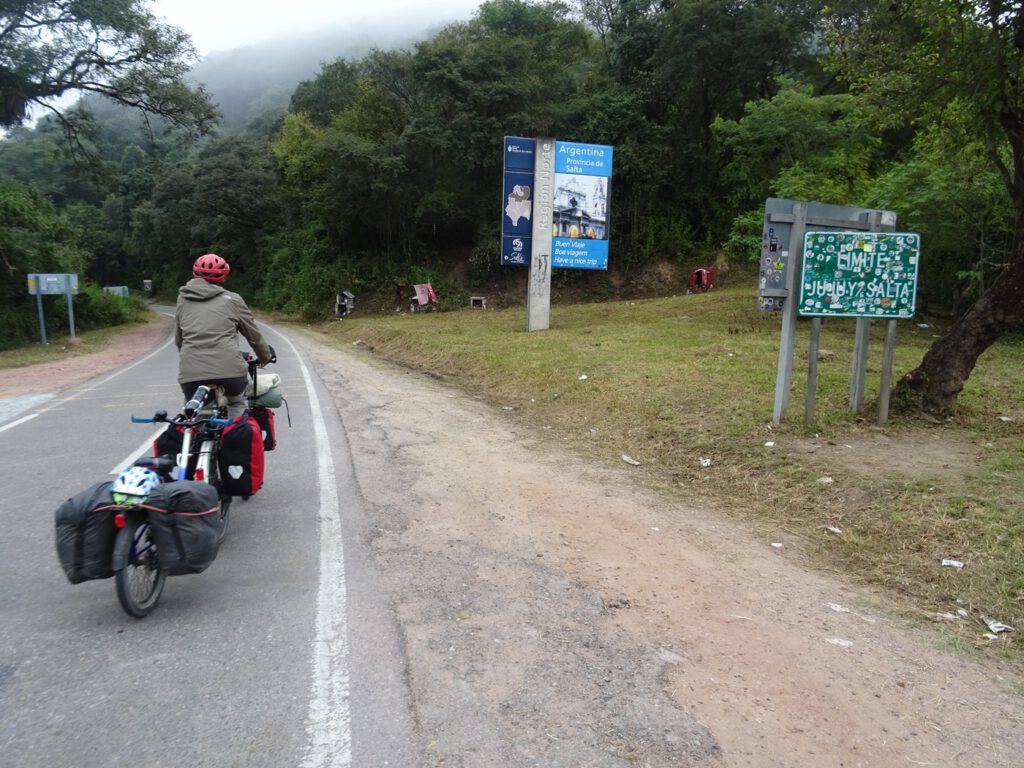 We finally reached the downhill on the other side, and when it was over we had to deal with the last kilometers to Salta, where traffic increased greatly and our stress-free ride was over.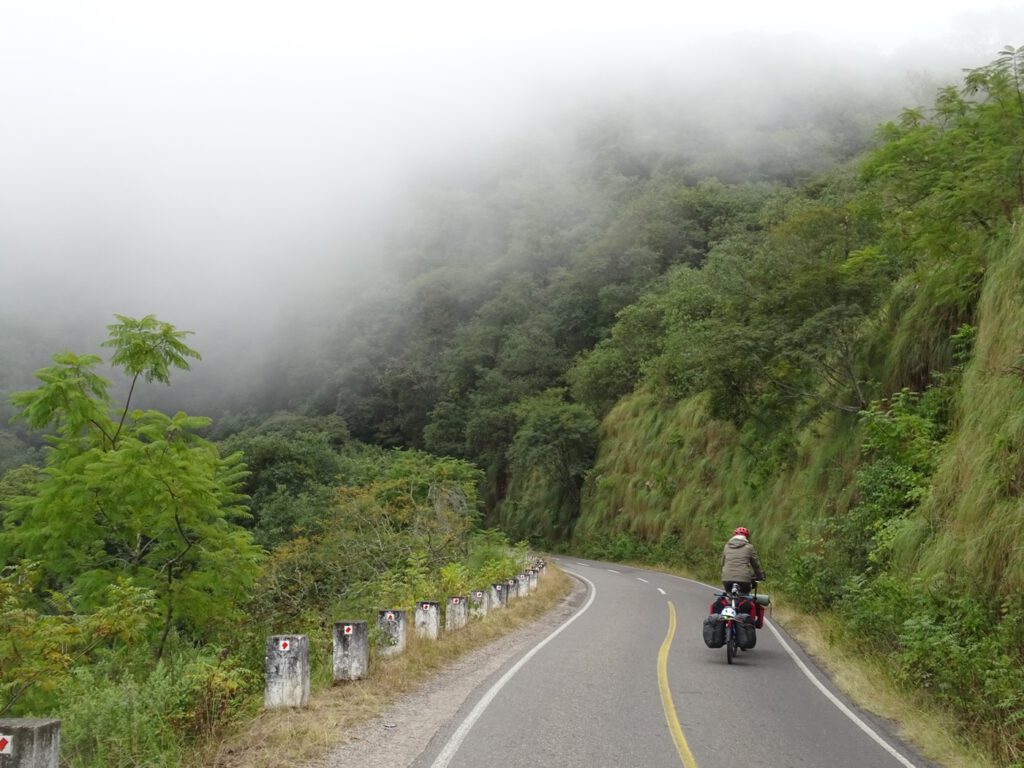 Luckily about 5 km from entering the city we found a cycle path, which although could be vastly improved, it was way better than riding the shoulder of the busy highway into the city.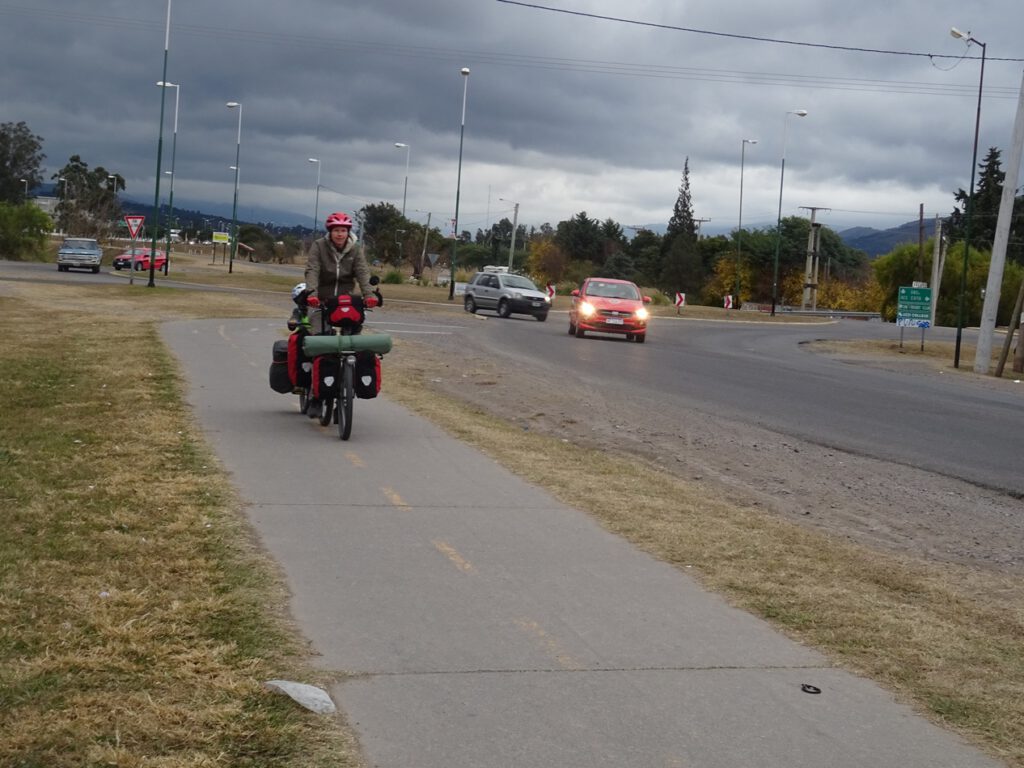 We had problems to find accommodation as most hostels would not accept kids, and we ended up in a place a bit far from the city center, nice but expensive, although with a very welcomed strong heating.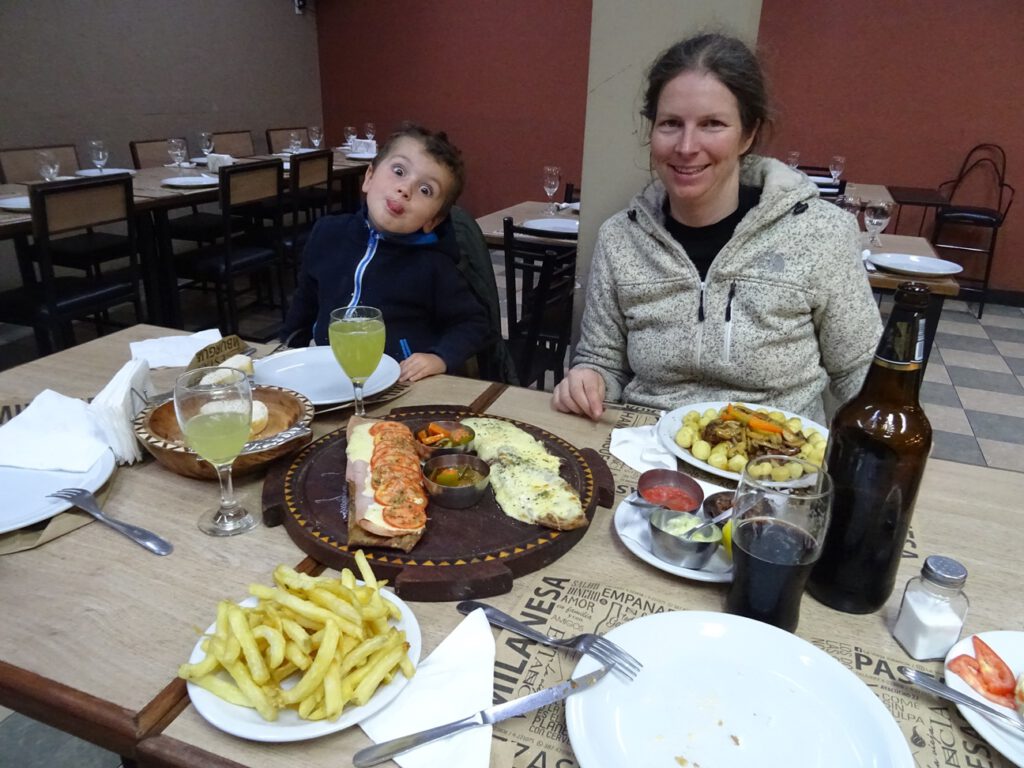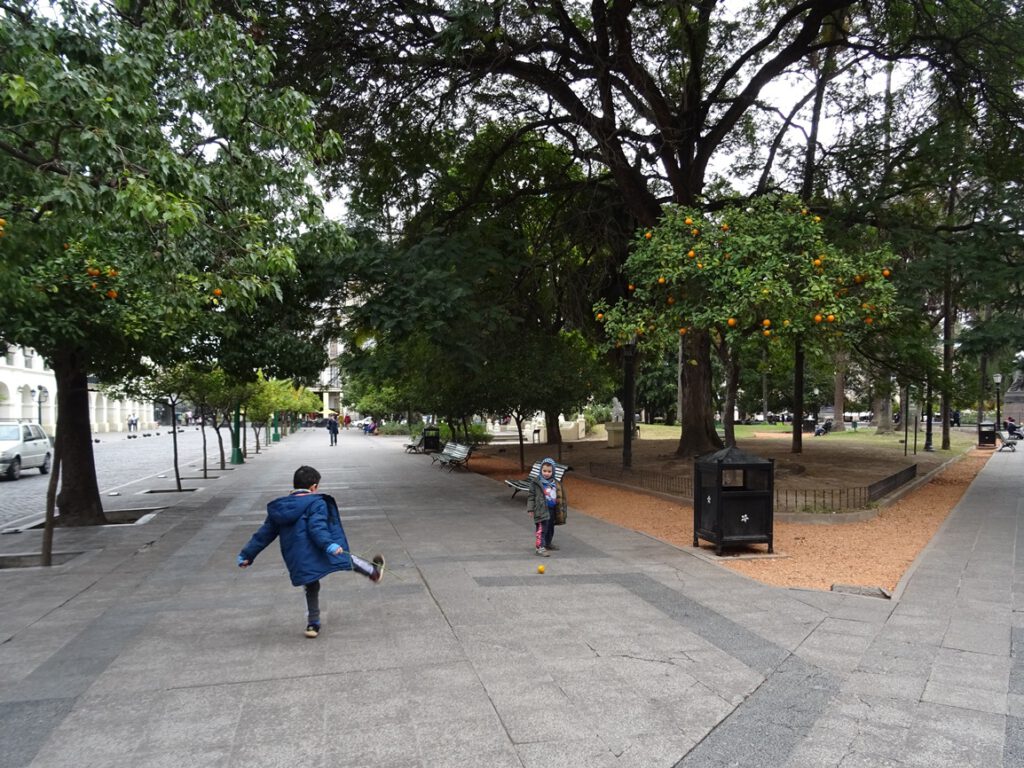 We stayed a couple of days in Salta, eating empanadas from many different types, taking the cable car to nearby Cerro San Bernardo and visiting the Andes Archeology museum where some Inca mummies of small kids, found in a nearby high peak, were shown.
In Plaza Alvarado, next to our accommodation, we enjoyed grilled meats, nice ice cream and a shoemaker that could repair my broken pannier for the time being.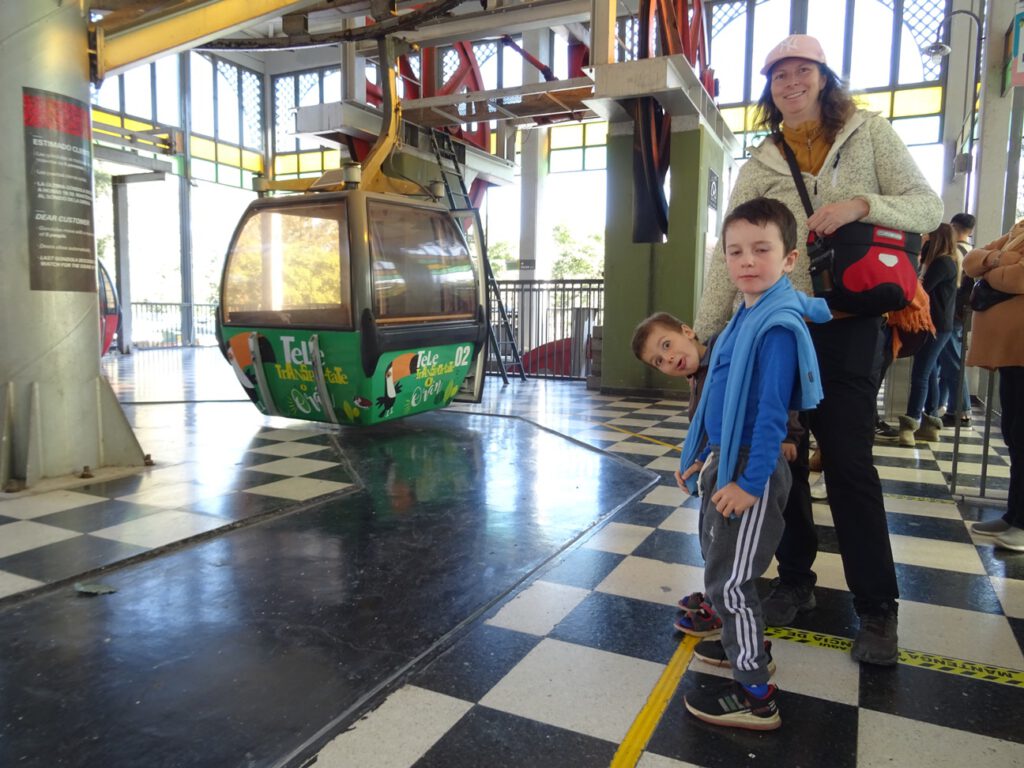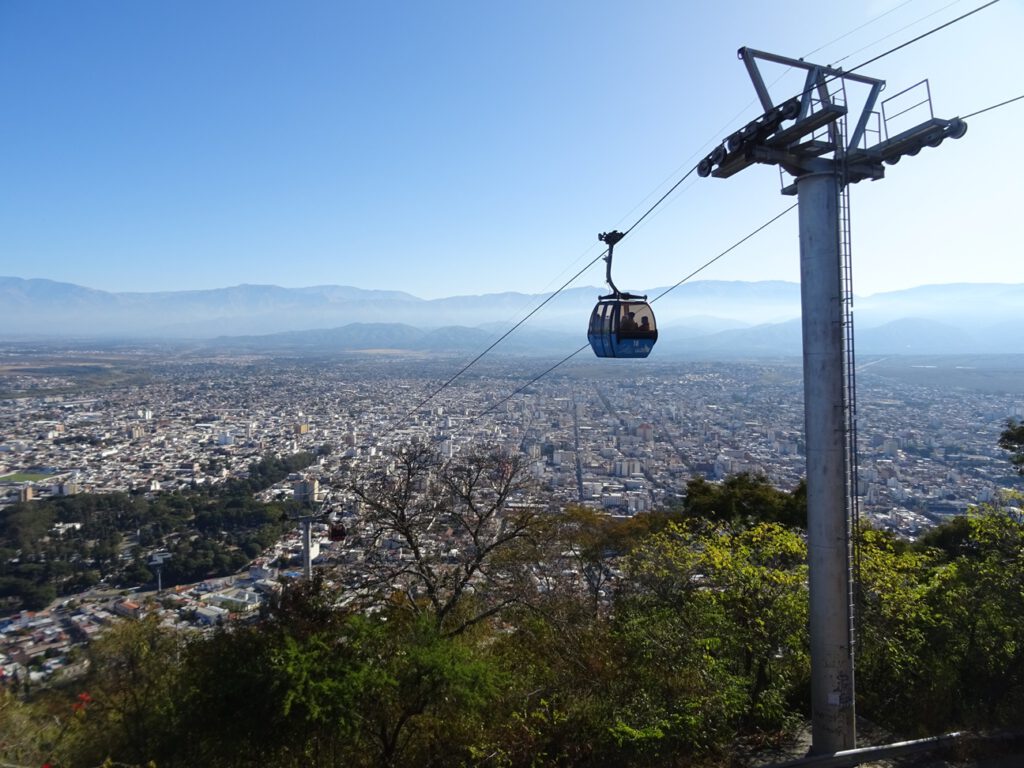 I also bought replacement chains for our bikes and the owner gave us a bike bottle for the kids.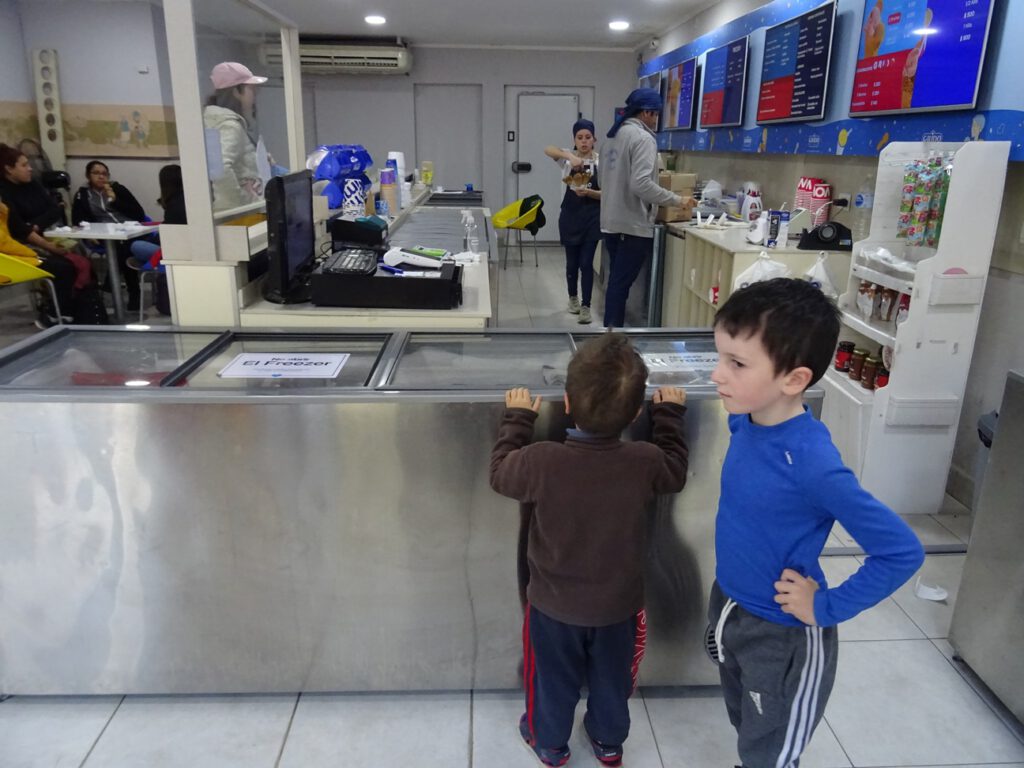 Remember you can receive notifications by email every time there is a new post just by subscribing on the box in the sidebar (or below if reading on a portable device). We have also created an Instagram account at @utilitariancycling