World-Heritage Quebrada de Humahuaca
Today would be an easy one. We were leaving behind the altiplano, and losing altitude towards Humahuaca, which meant a mostly downhill day.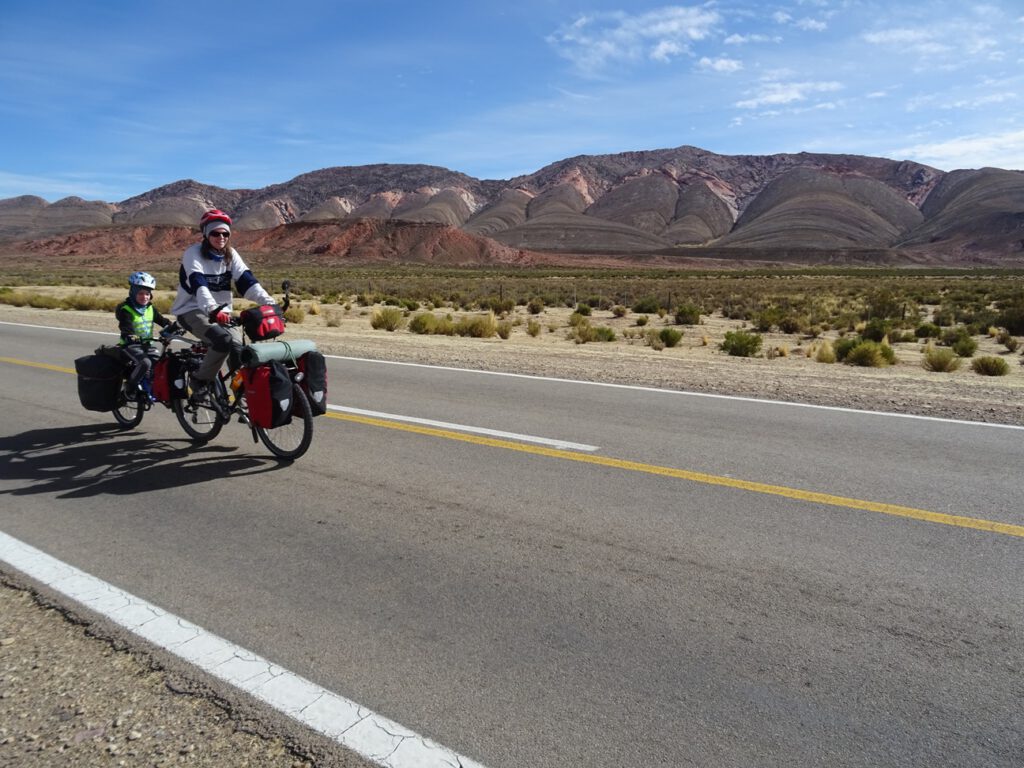 On the way we would pass the Quebrada de Humahuaca, a long valley famous for its colored mountains, due to the many different minerals that it contains.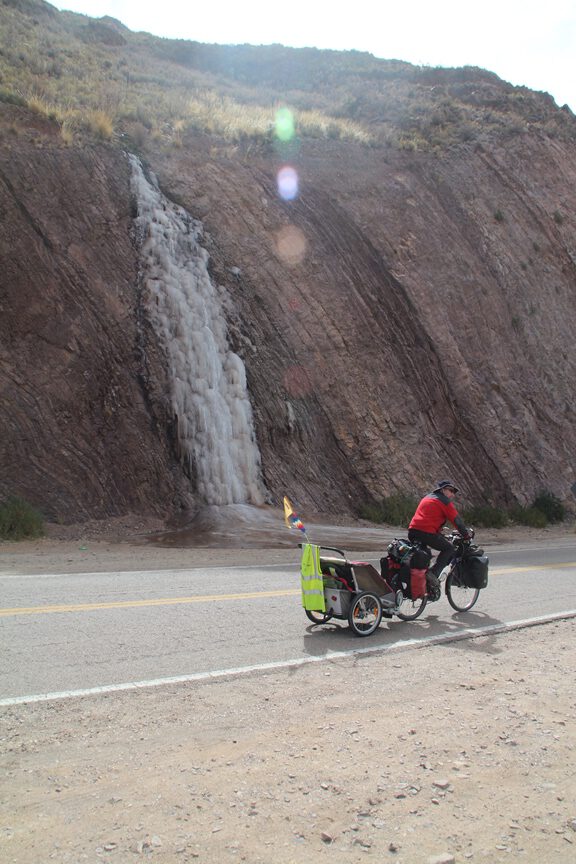 As we cycled along we would visit Humahuaca and Tilcara, two very touristic villages full of people that come to visit the Quebrada and the nearby "mountain of 7 colours" in Purmamarca.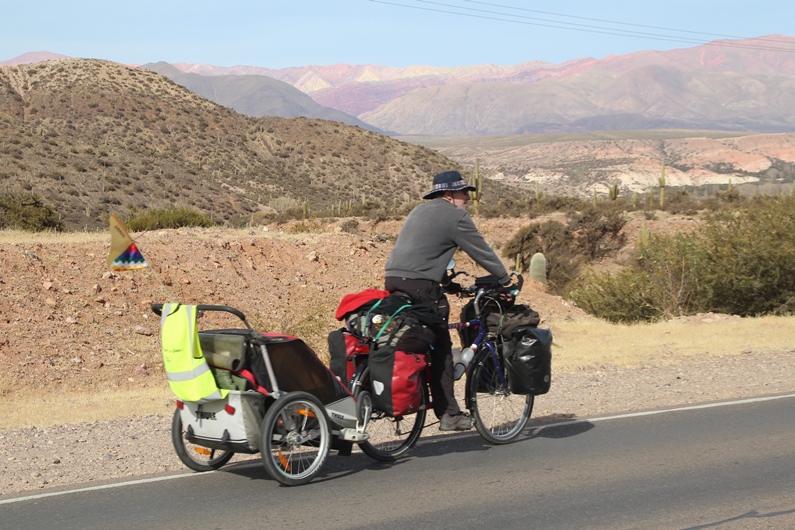 The start of the day was easy, with little traffic and slightly going downhill. We would be cycling parallel to the old rail line, which made us sad as it would be a very scenic itinerary to make by train.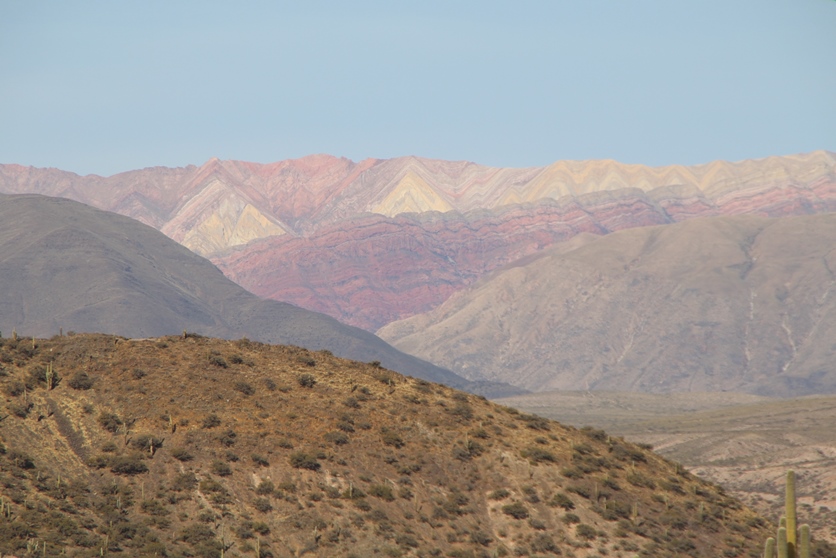 We have later been told they are going to restore and reopen the route, which should not be extremely expensive to do as most of the heavy infrastructure like bridges and tunnels are still there.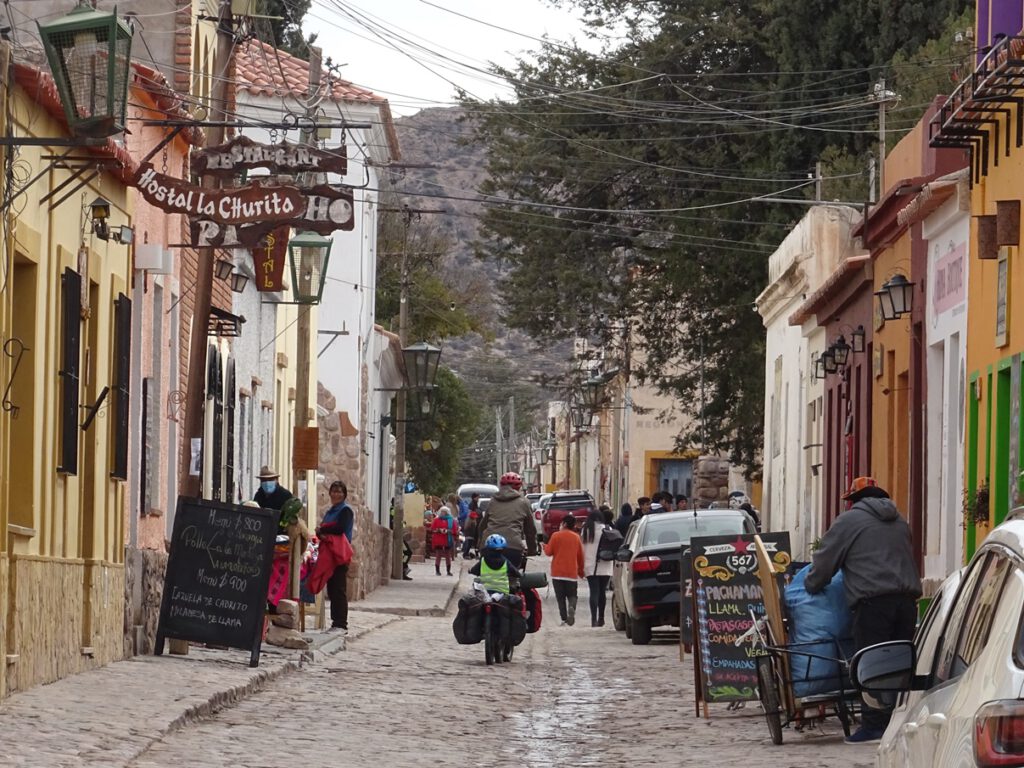 In Humahuaca we got a first taste of tourist prices, after the cheap living in Bolivia and first kilometers in Argentina. We were also treated like rock stars, everyone stopping us, taking pictures, and commenting on how brave we were traveling with kids.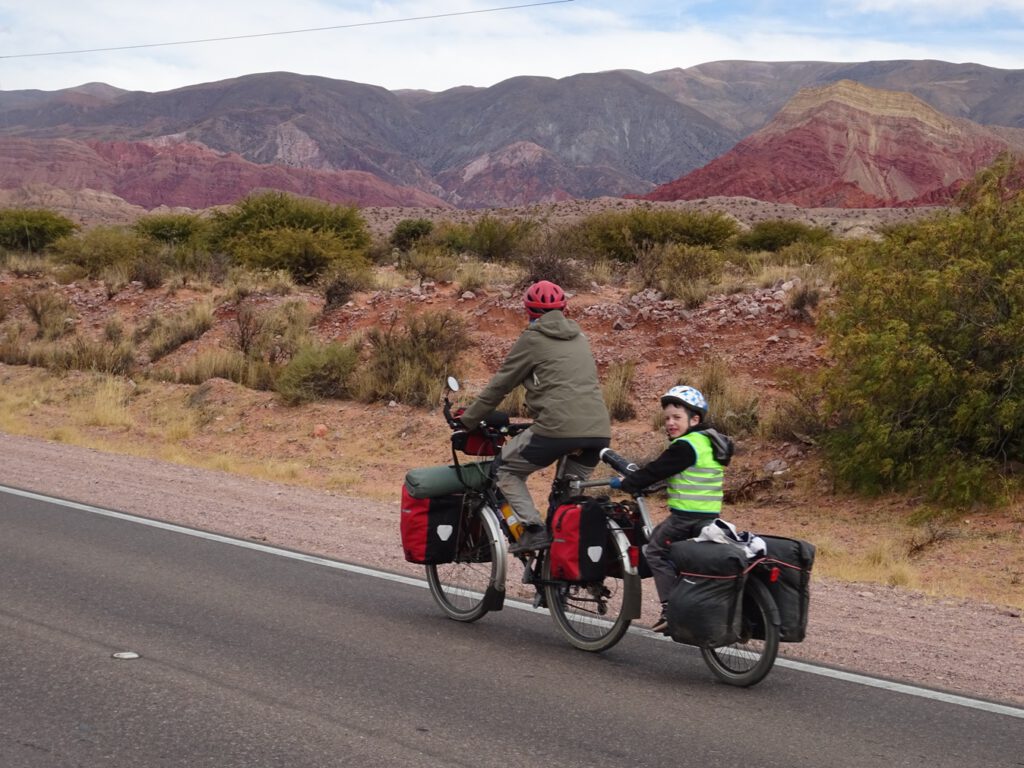 After a short stage next day we reached Tilcara, even more touristic, and therefore even pricier, but we managed to get a decent deal in a hostel since we are still in low season.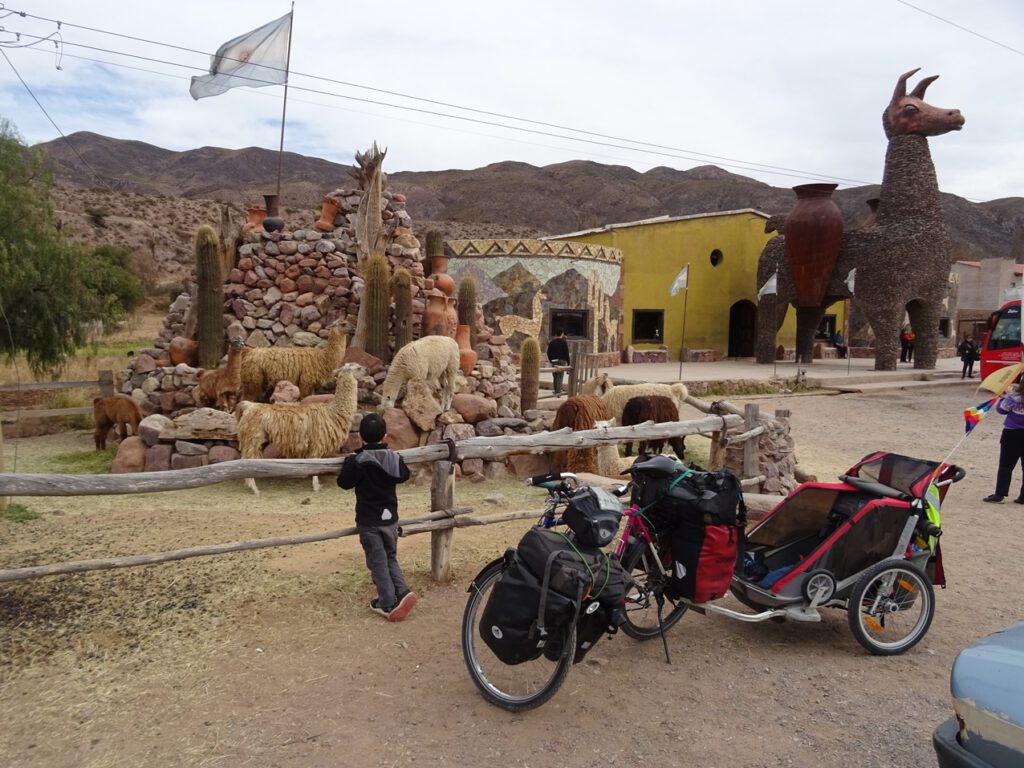 The main attraction is the Pukará, an old tower to watch strangers and also hide in case of invasion. I was unlucky that, the day I wanted to visit, a Monday, it was closed.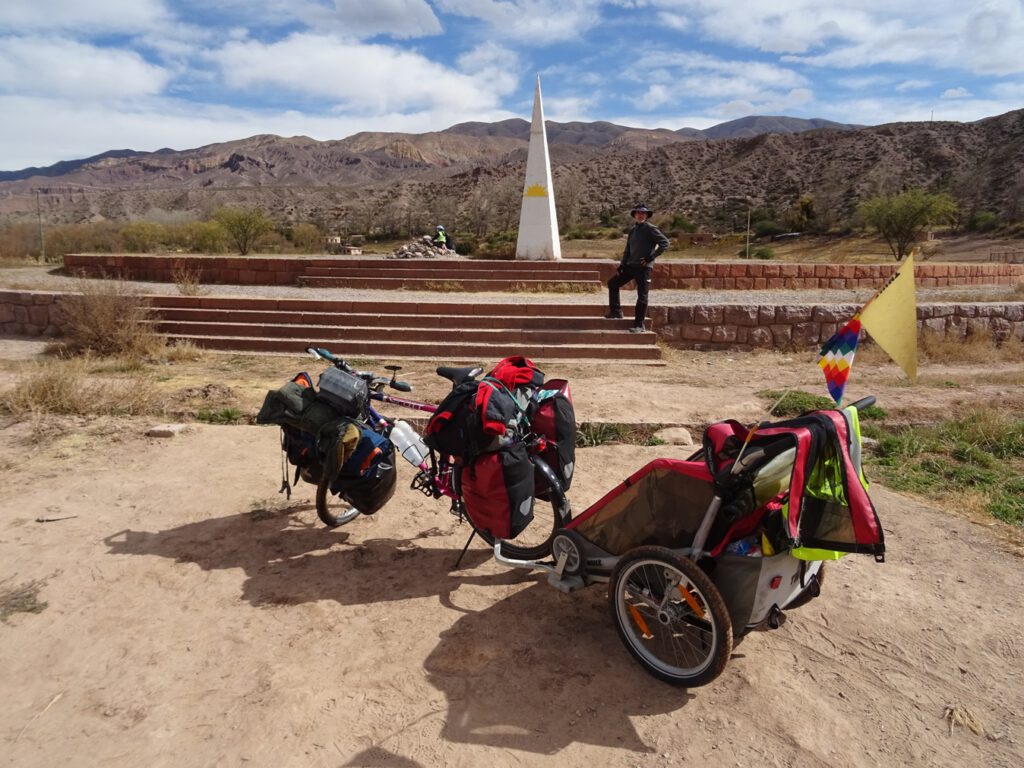 Nearby is Purmamarca, a place famous all around Argentina because it hosts the "mountain of the 7 colours", a very beautiful hill just by the village. Since it needed a climb and was not on our way, we decided to visit it with a bus from Tilcara.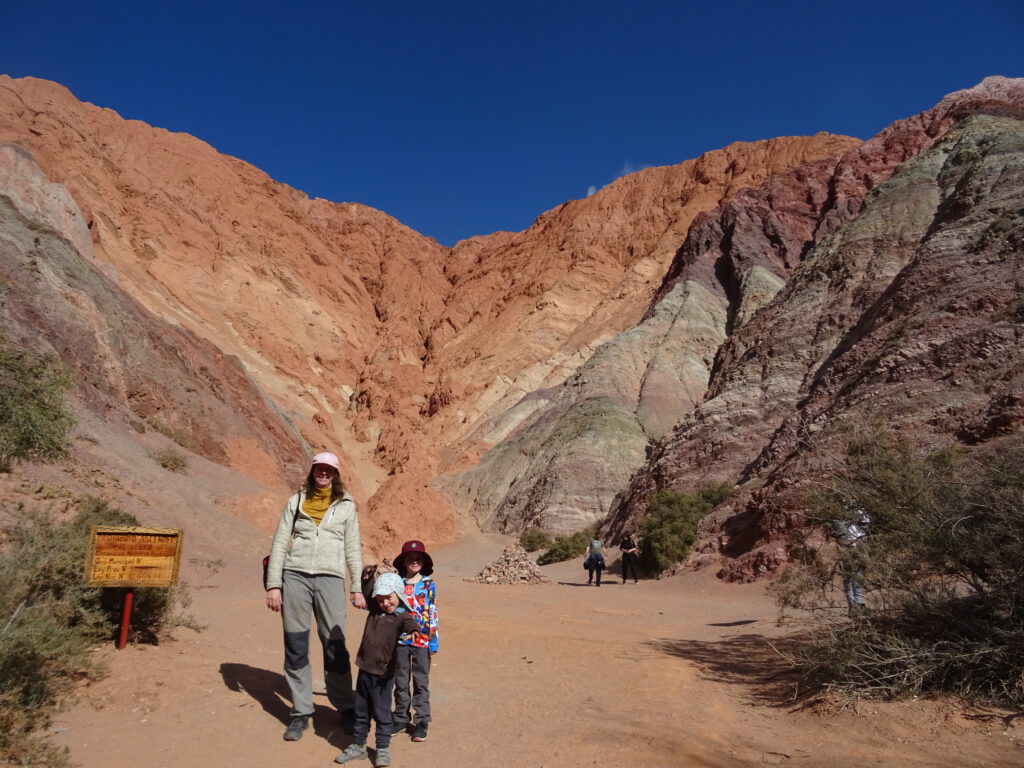 The place is very nice, and there are many other mountains nearby on very bright colors that contrast with the surrounding brown landscape.
We didn't stay long as we had to take the bus back, so we avoided the many souvenir shops and expensive restaurants.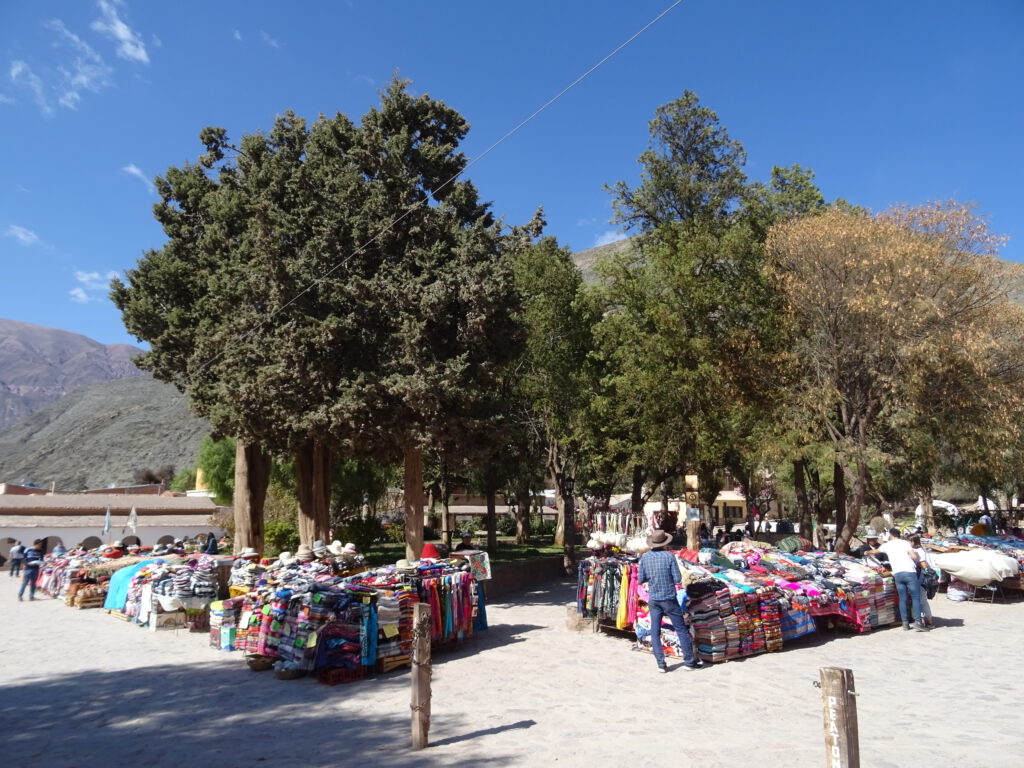 In the next days we will continue going downhill on our way to Jujuy, our first province capital in Argentina.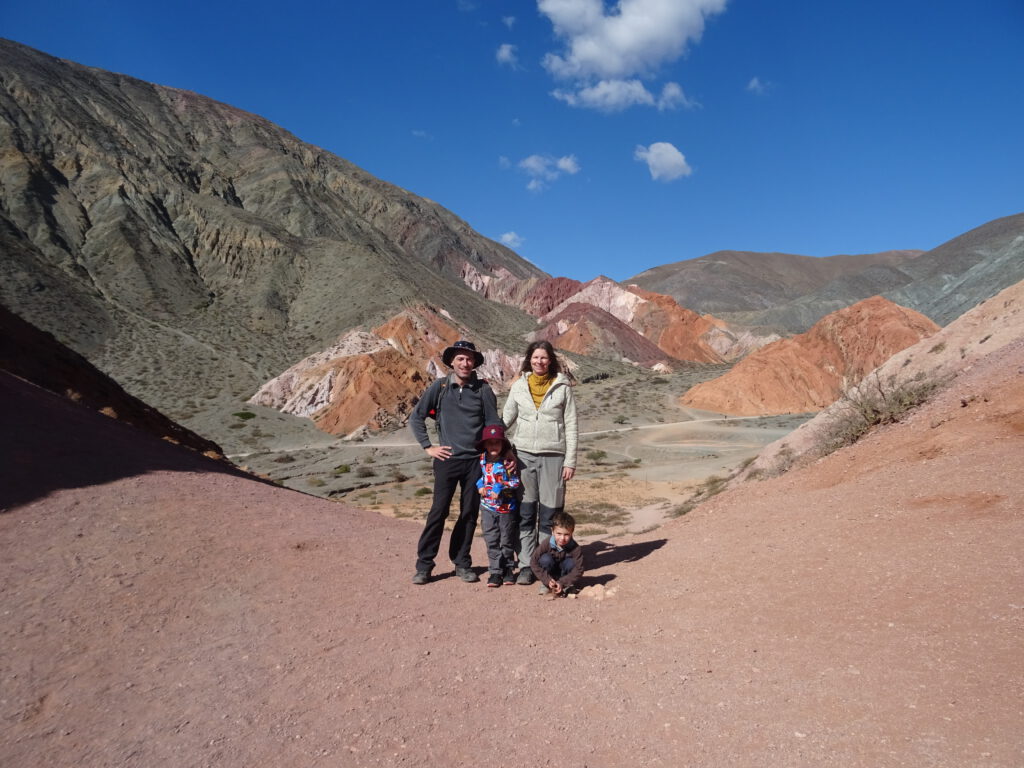 Remember you can receive notifications by email every time there is a new post just by subscribing on the box in the sidebar (or below if reading on a portable device). We have also created an Instagram account at @utilitariancycling