The right number of bikes to have is n+ 1, where n is your current number of bikes

Unknown
As most bike nerds, once you start enjoying bicycles, the number of them you end up with seems to be unlimited. Luckily, after some periods when I had way too many bikes, I've got much better at this, and the total has reduced to a manageable number. In my defense, I like to keep a bike by my parents and another by my in-laws, so I don't need to bring one each time I visit. I also include Susanne's bikes. I'm quite lucky in this regard that we both use the same size so we can exchange bikes anytime if there is a mechanical issue with our own bike.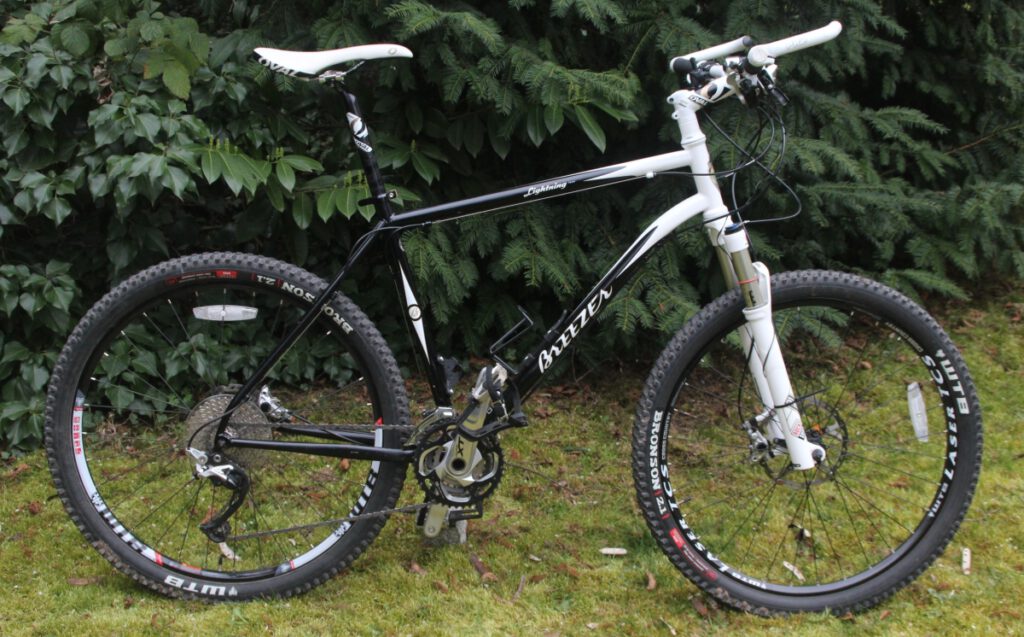 I bought this bike as a "reward" when I moved to Berlin with a new job. It was a mistake as Berlin has nearly no offroad trails so the bike has not seen a lot of use. I've tried to sell it a few times with no success (26″ bikes are not that popular nowadays) so I'm using it much more lately. I recently did the Traversée du Massif Vosgien (France) with it.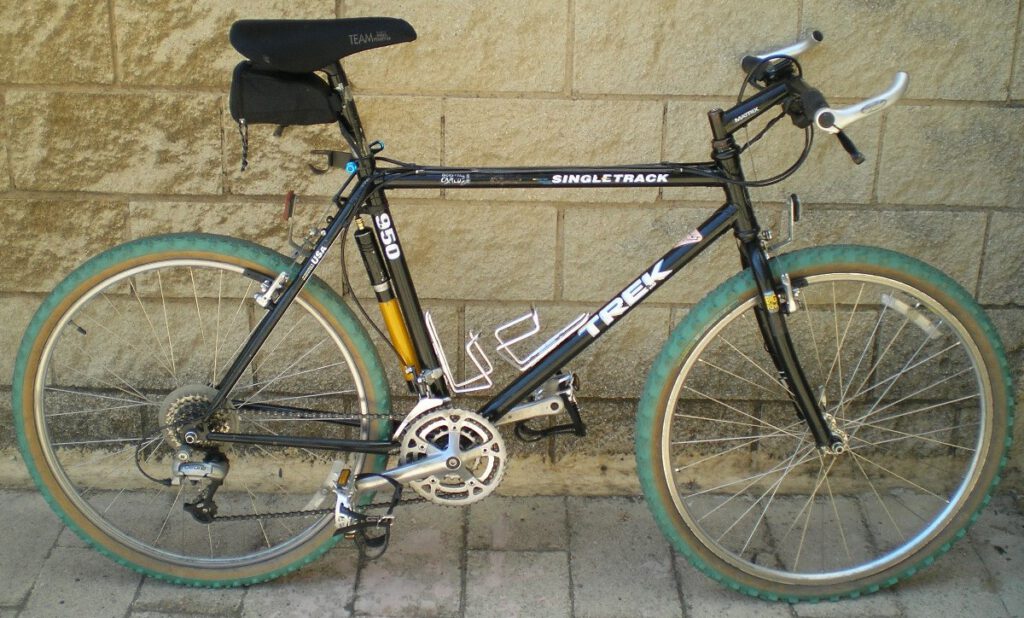 THE BIKE. This was my first adult bike. I bought it when I was 16 using all my childhood savings, and if I ever have to get down to just one bike, I would keep this one without a doubt. I have done a lot of mtb with it, I have travelled, I have commuted with it, and now it's also pulling my kids trailer. A truly multipurpose bike, reliable and built to last.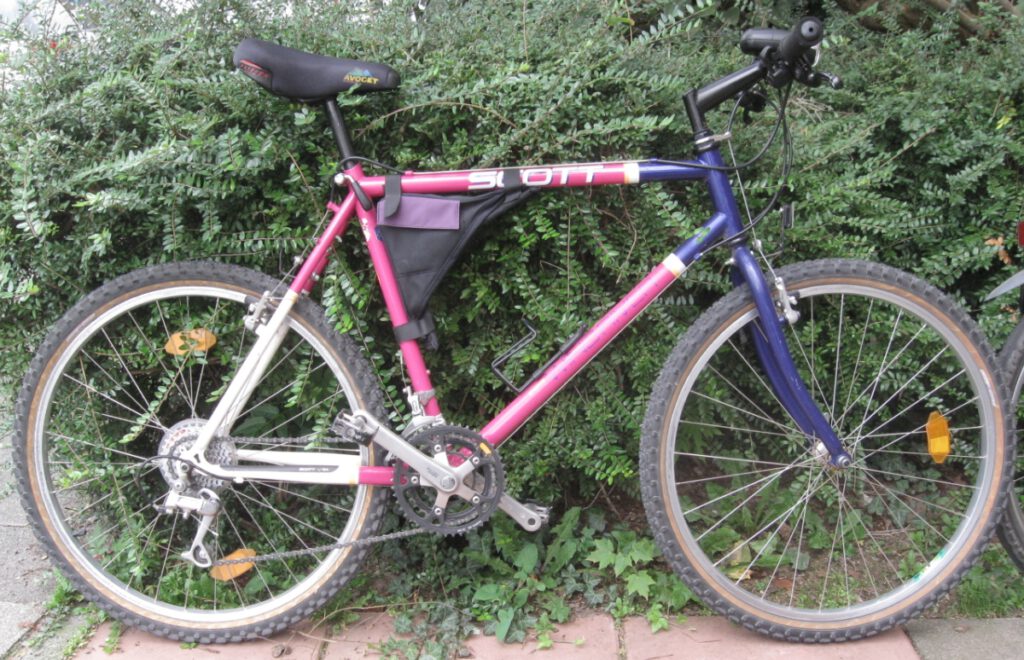 I bought this bike second hand in Darmstadt (Germany) as my bike while visiting the in-laws in Bavaria. Now it has been chosen to be my Panamericana bike!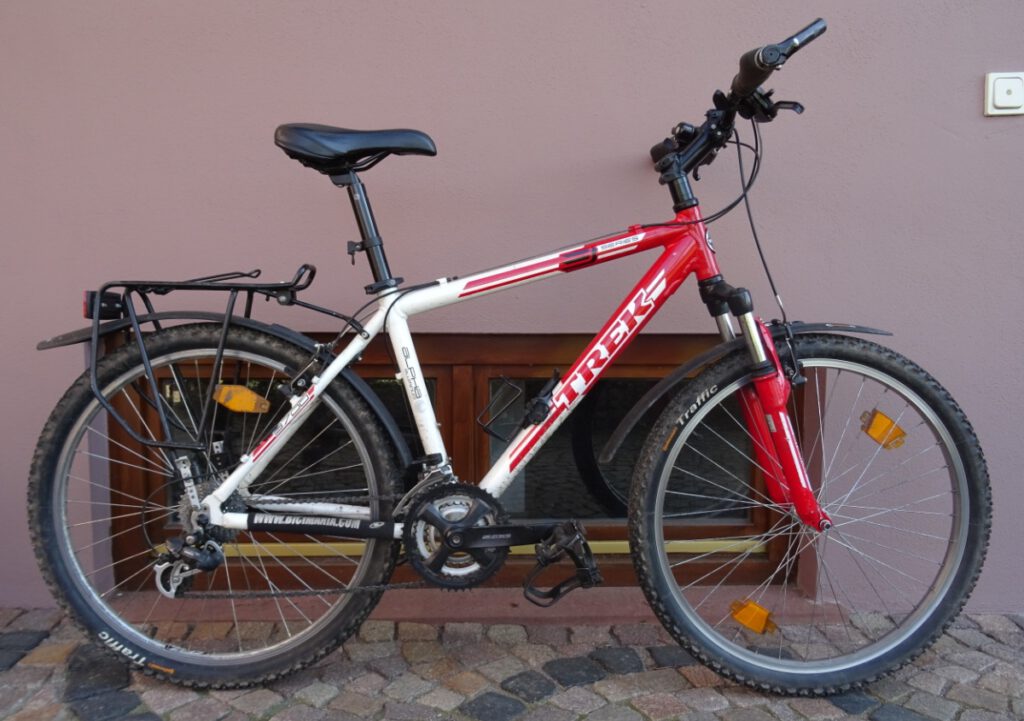 I bought this bike second hand in Madrid, since we were cycling quite a lot while I was living there. It's Susanne's bike for touring or going offroad. Fully accesorized, as she likes it.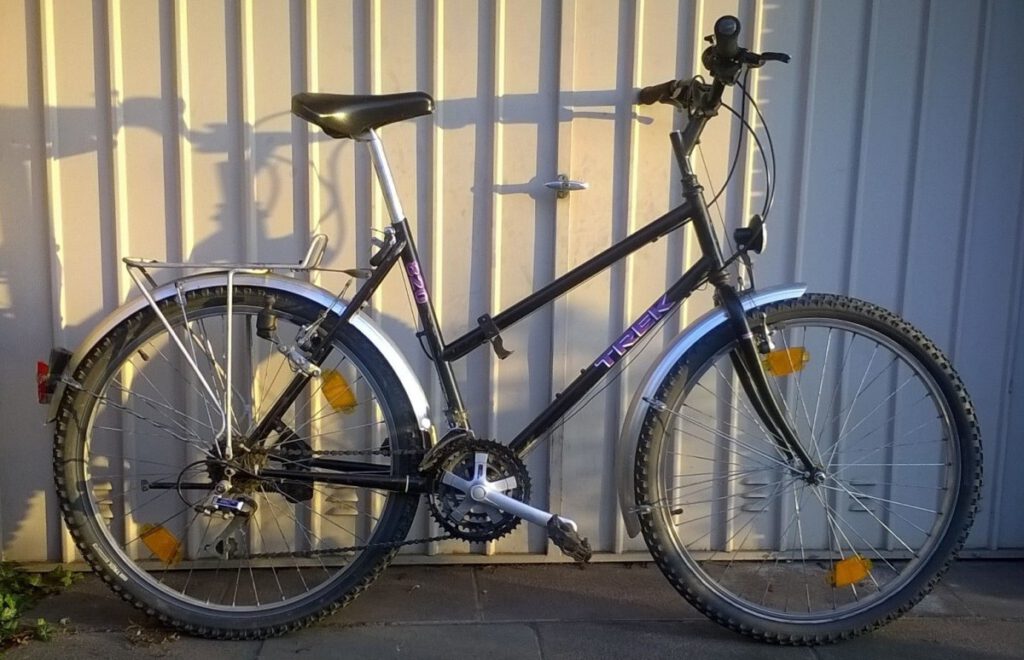 We bought this bike as replacement for Susanne's commuter. It has now been upgraded to become her Panamericana bike!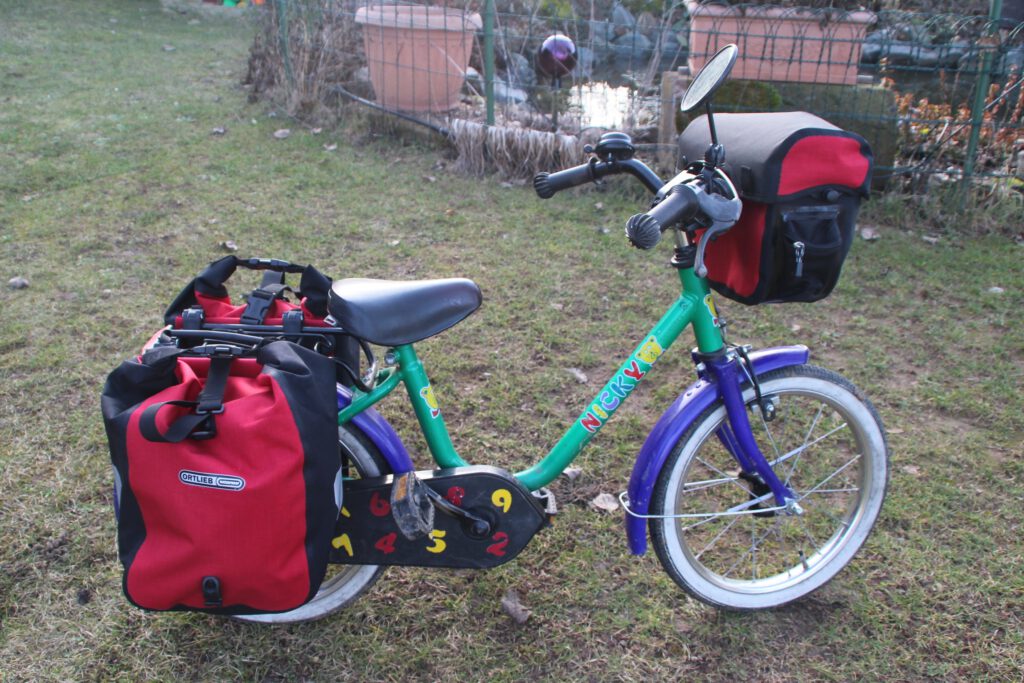 This was Simon's bike. The Easter bunny brought it for him when he was 3. It was slightly too big, but that was never a problem for the skillful Simon. He learnt to cycle with this bike. In this picture we were playing "touring" like the adults so we did the full Ortlieb set up! Now the bike is in limbo as it's too small for Simon but still too big for Thomas, although not for long.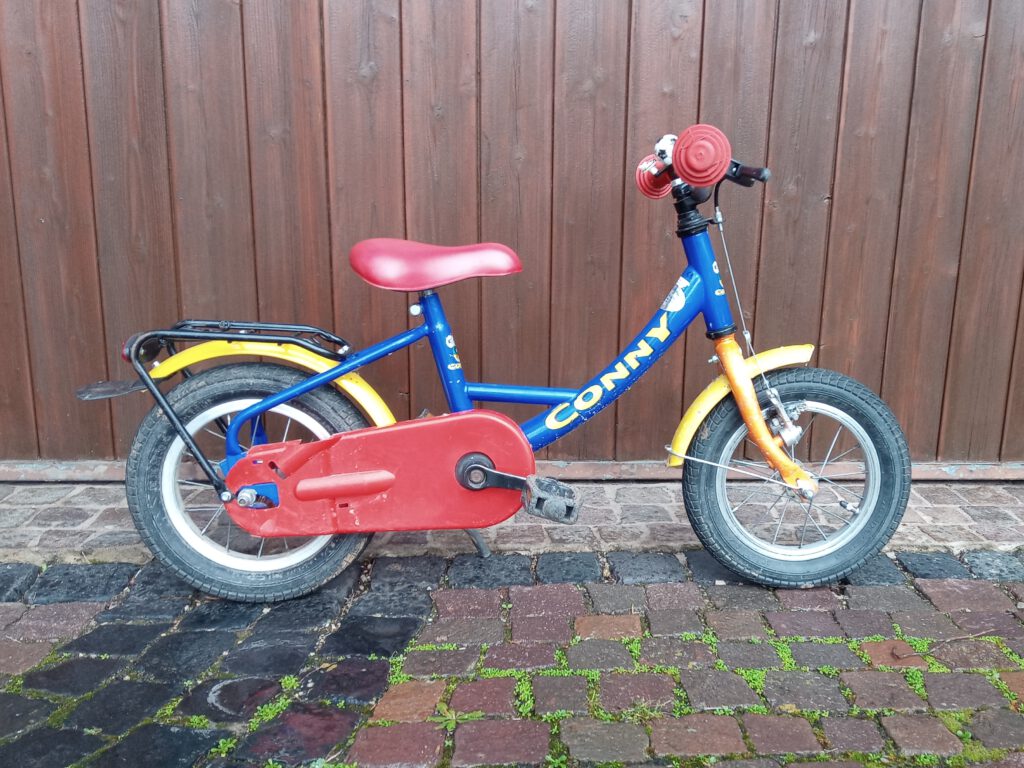 This is the bike Thomas currently uses. It has a long wheelbase, wide tires and although heavy it's quite comfortable. Bought used, he still has to master the use of brakes. At the moment he prefers his shoes as brake pads. As it's typical in Germany, it has a coaster brake, which is very annoying when you have a flat in the rear wheel or you need to push the kid but he pedals ever so slightly backwards and causes a lot of resistance to the pushing.