On our way to the Altiplano
After so many days in the Sacred Valley, our plan was to return to Cusco and maybe stay another day or two. Unfortunately we left our hostel too late and most colectivos were already gone.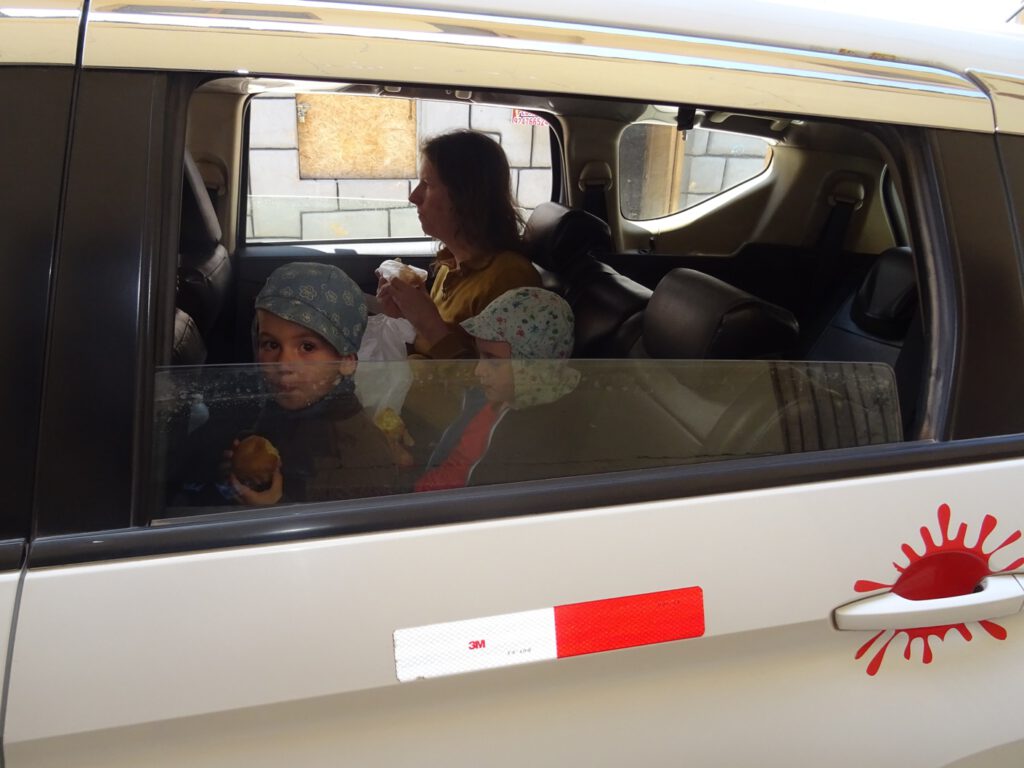 No big deal though. We found a taxi driver, or rather he found us, that would take us for about the same price. We just had to wait for him to fill up the other 3 vacant seats so the journey would be profitable for him.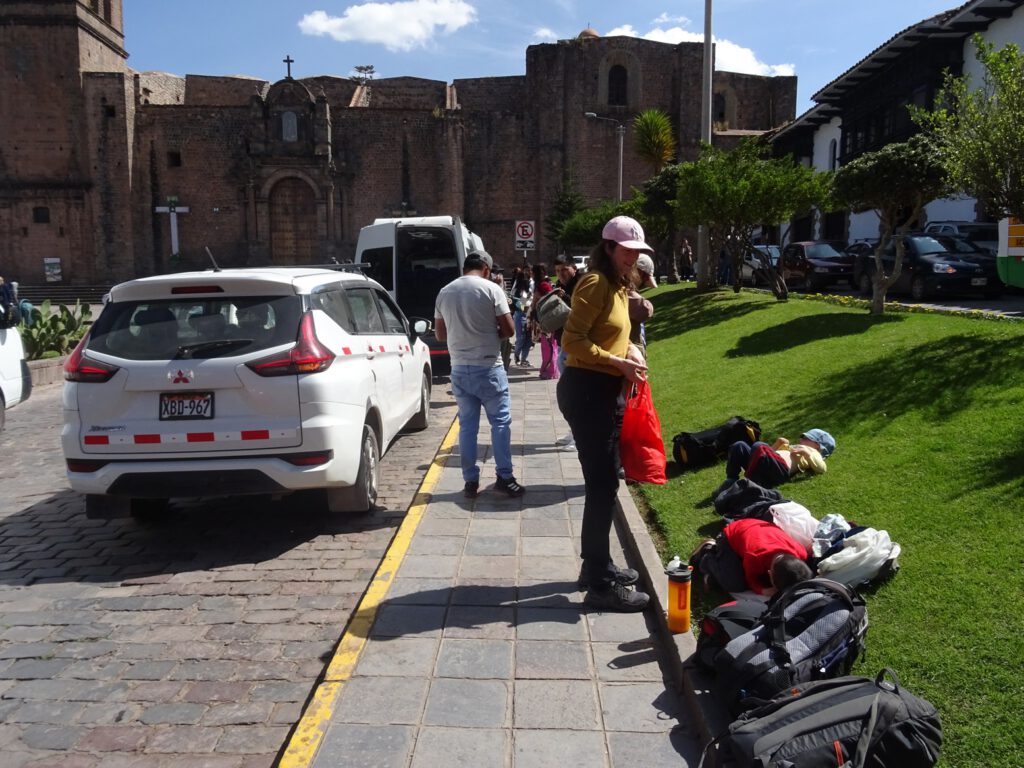 The driver, in good Peruvian form, was driving like crazy, risking on every overtake maneuver, only to be waiting about 30 minutes further up the road as they were cleaning a landslide.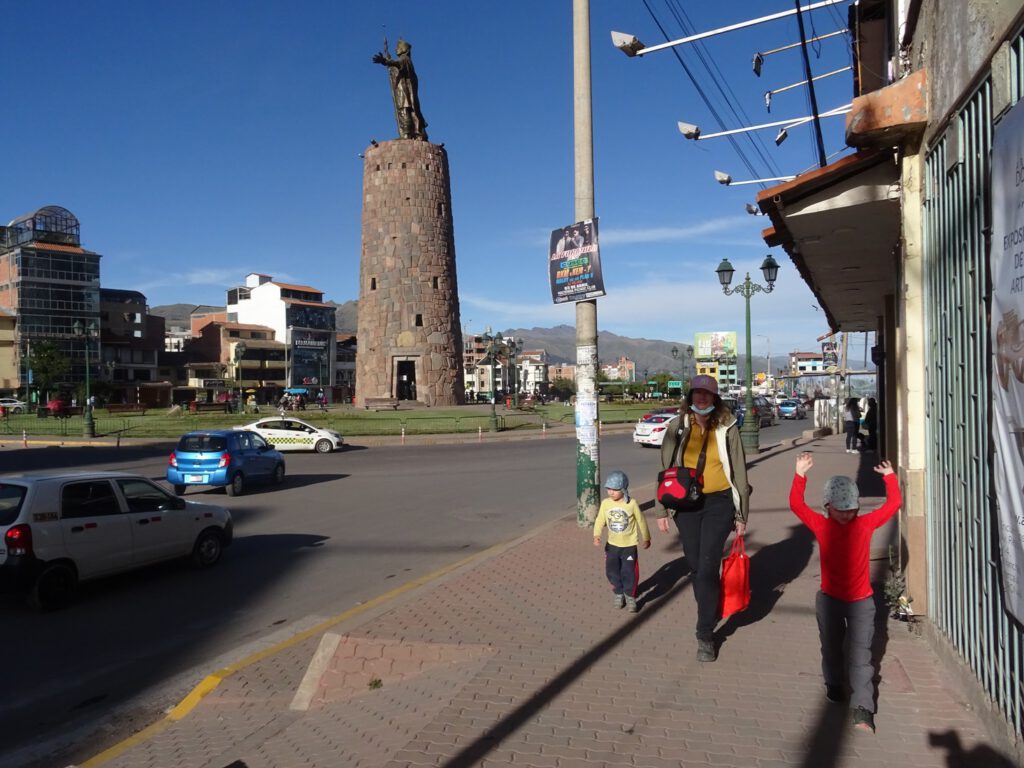 Back in Cusco we did a final walk around the old town, and decided we would continue on rather than staying another day in the city.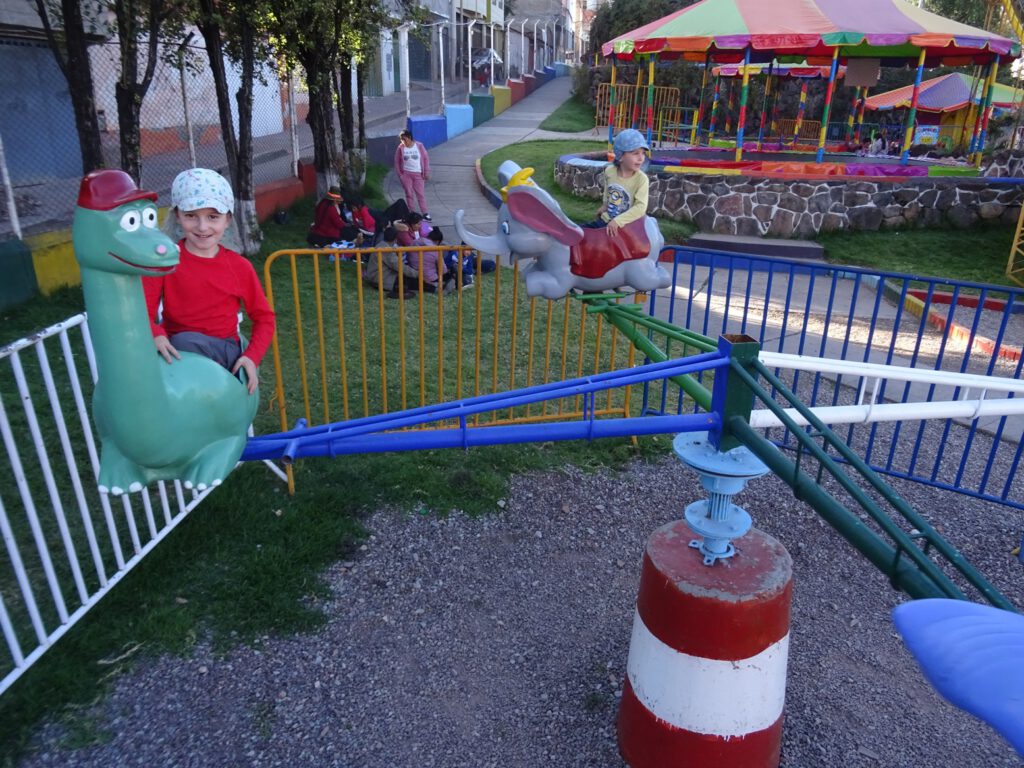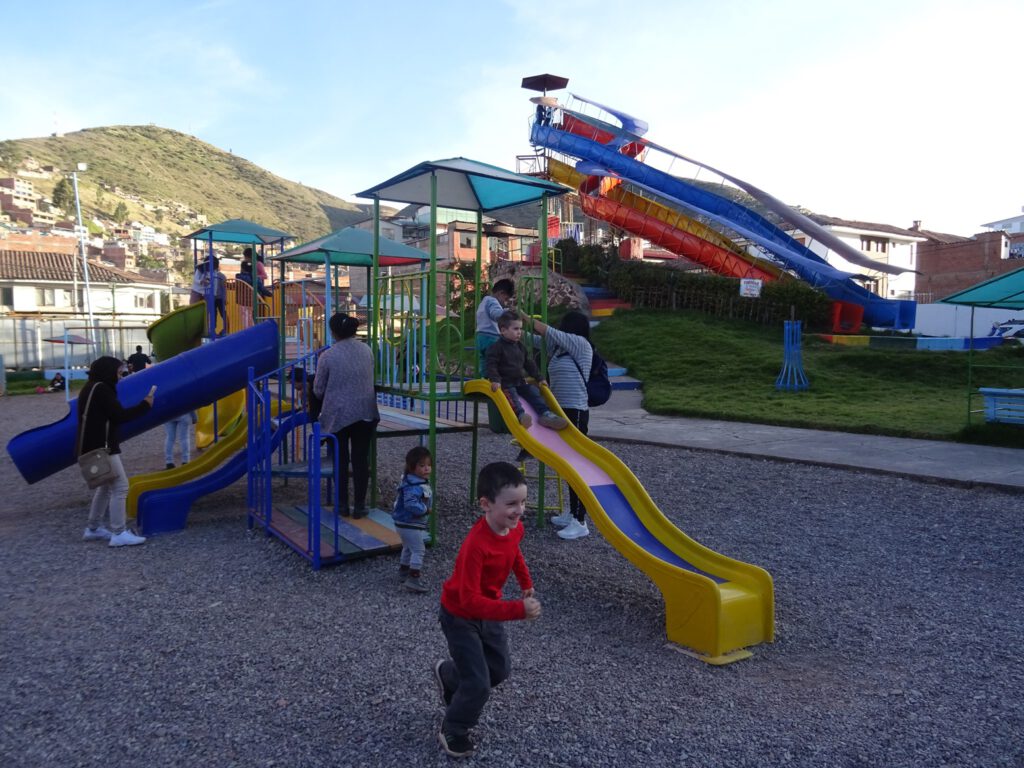 The route to Puno is a long climb with moderate gradient all the way up the altiplano. However, many other cyclists claim the road is boring, and you need to pass near Juliaca, a city famous for crime and insecurity. So we decided that we would take the bus for hopefully a last time.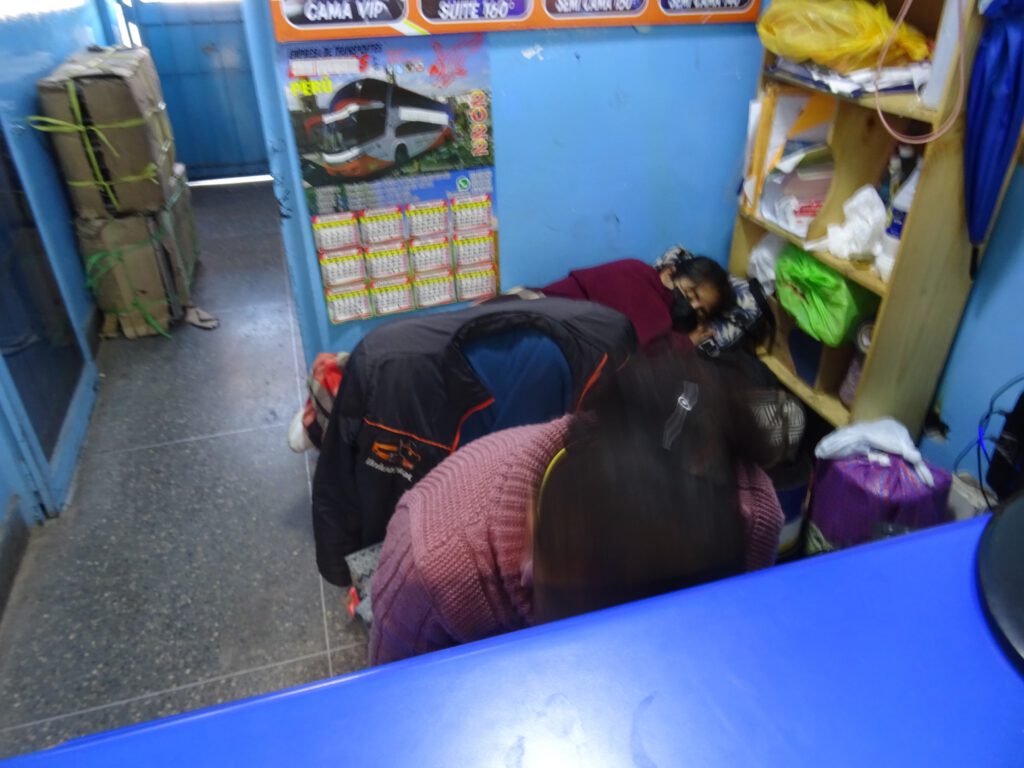 The only way to Puno was a night bus, so we sacrificed views for a night saved in a hotel. We picked the bikes from the garage of our hosts in Cusco, cycled to the bus station, and waited for our bus. We were told to be there half hour before departure, and in the end the bus came 20 minutes late.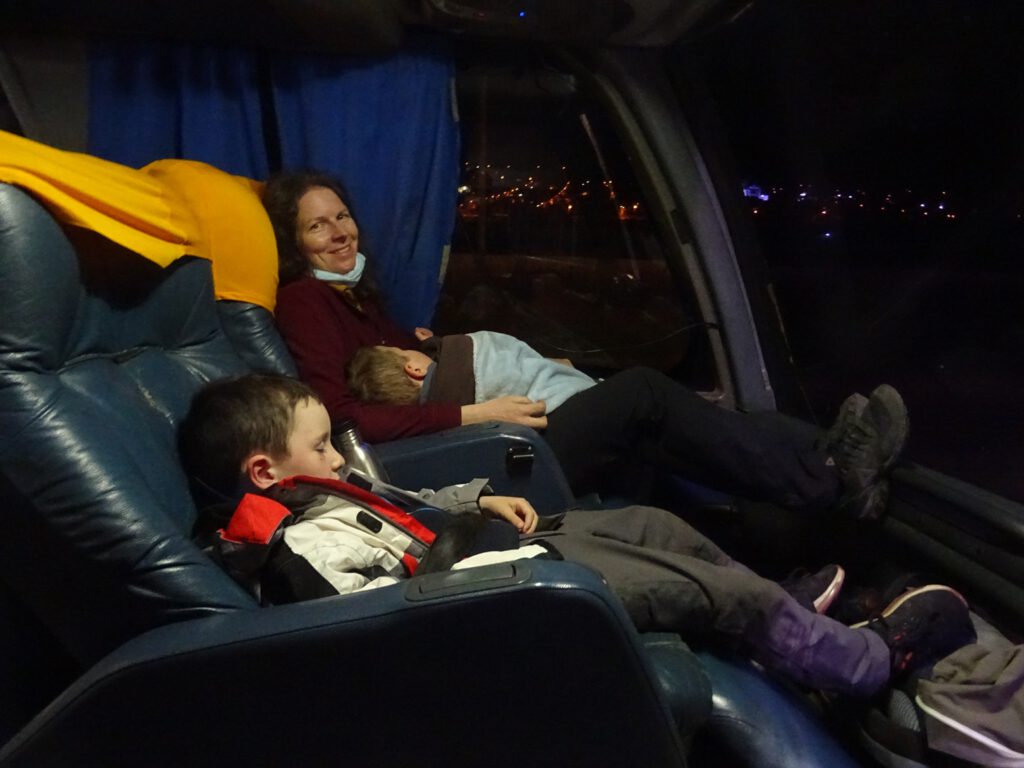 We arrived in Puno exactly when the sun was coming out, and that was good as at 3800 mts it was pretty cold. We waited a bit inside the bus station until the sun was fully out, and then headed to the city looking for a hostel. We found one with a reasonable price in a central location, and to our pleasant surprise another cyclist was lodged there.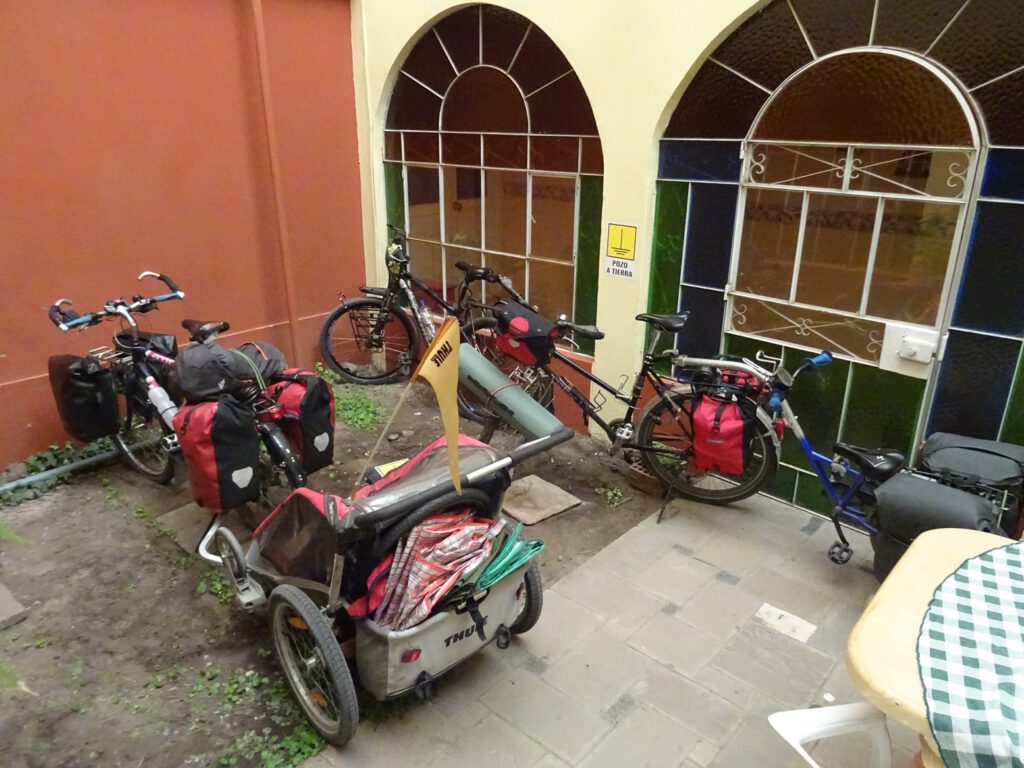 Jose, an Spaniard with a very interesting story. He had started his journey in Cancun nearly 3 years ago, spent the 2 years of the pandemic in Colombia working in farms, and then re-started his trip.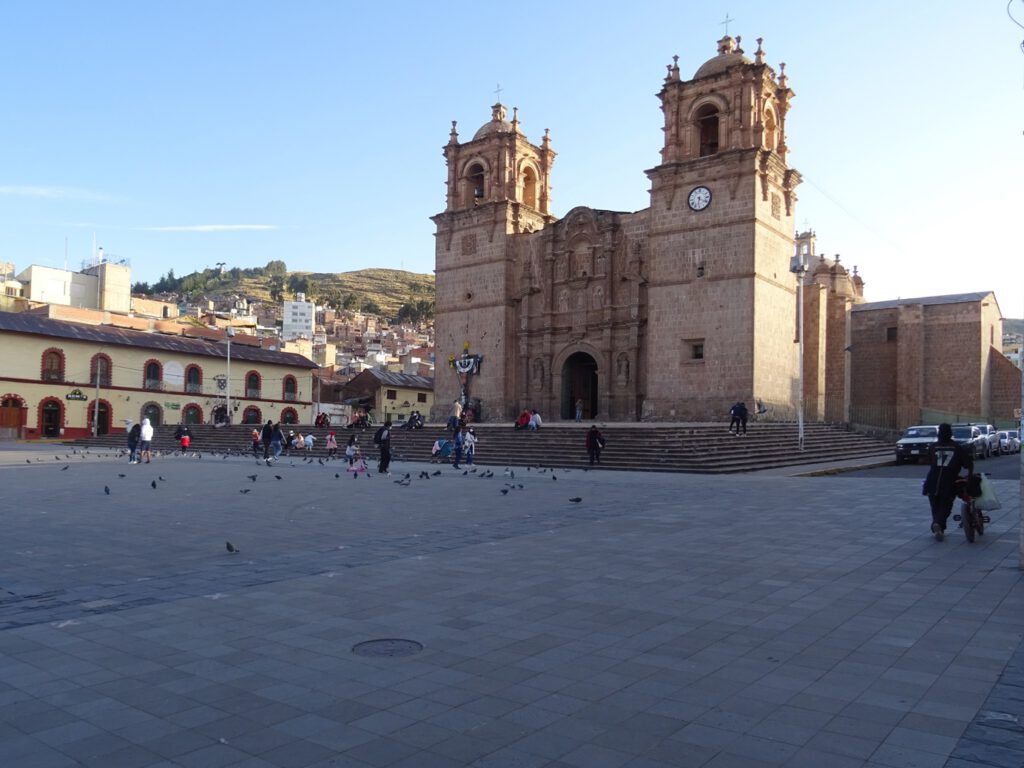 The city of Puno lays on the shore of the Titicaca lake, and it's famous for the Uros floating islands, plus some toured visits to other nearby islands like Taquile or Amantani., that we decided to skip.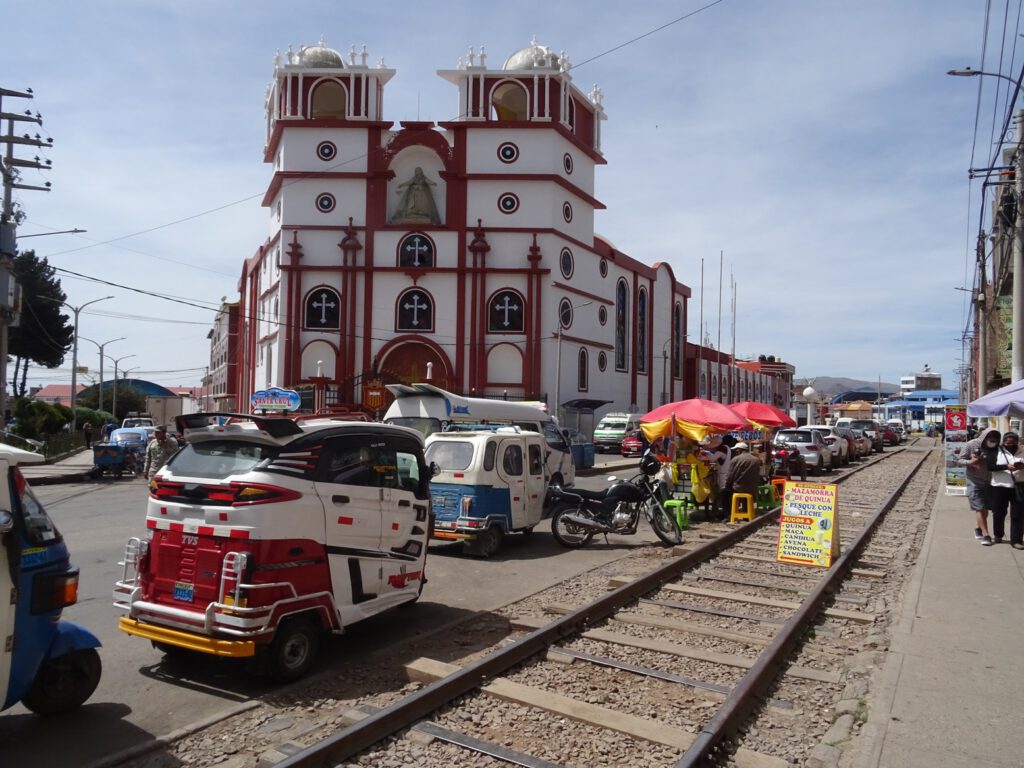 We went walking to the harbour, and after receiving different offers to take us to the Uros islands, in the end we decided to go with the standard tour, which was similarly priced and less dodgy looking. We did not want to bring the kids in an old barge!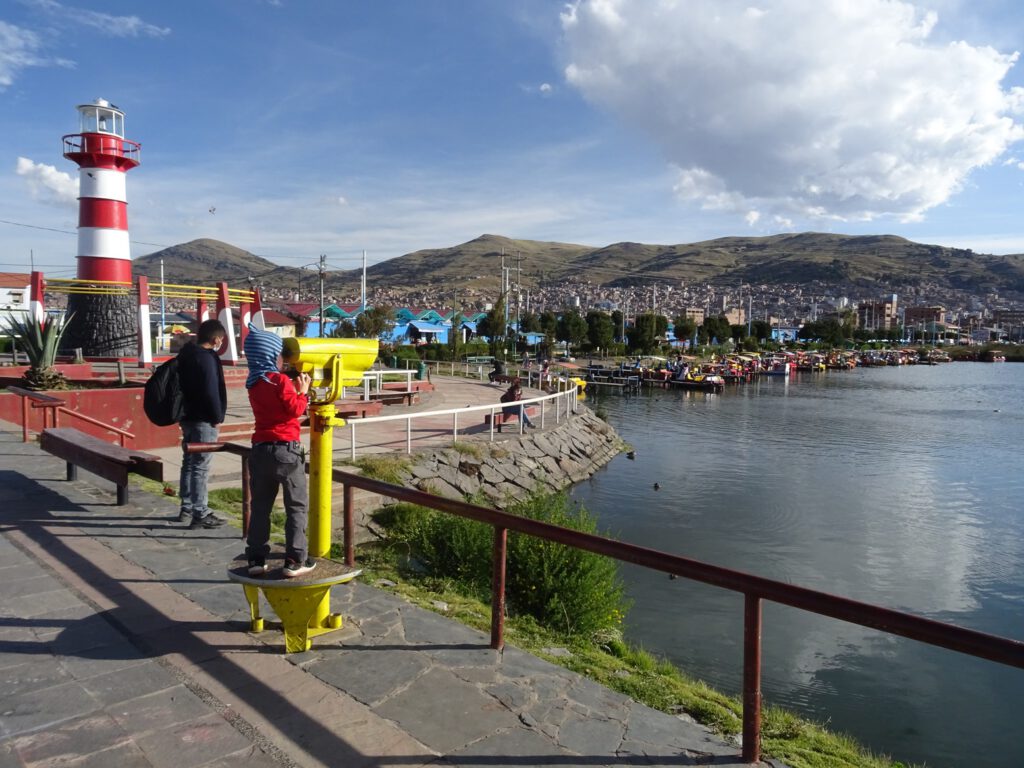 On the return we did a walk along the bay, where we saw many birds, among them flamingos, although in some areas there was a strong smell to sewage.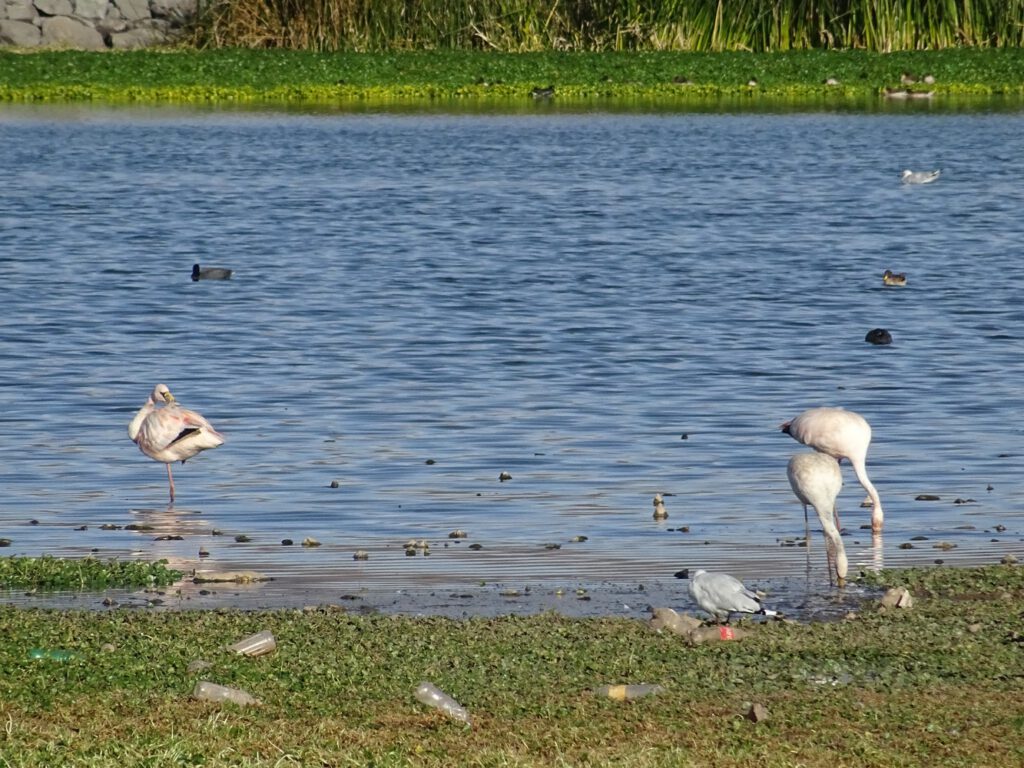 We spent a second day in Puno, mostly walking around the city, loading on food for the days ahead, and getting all the paperwork ready to enter Bolivia.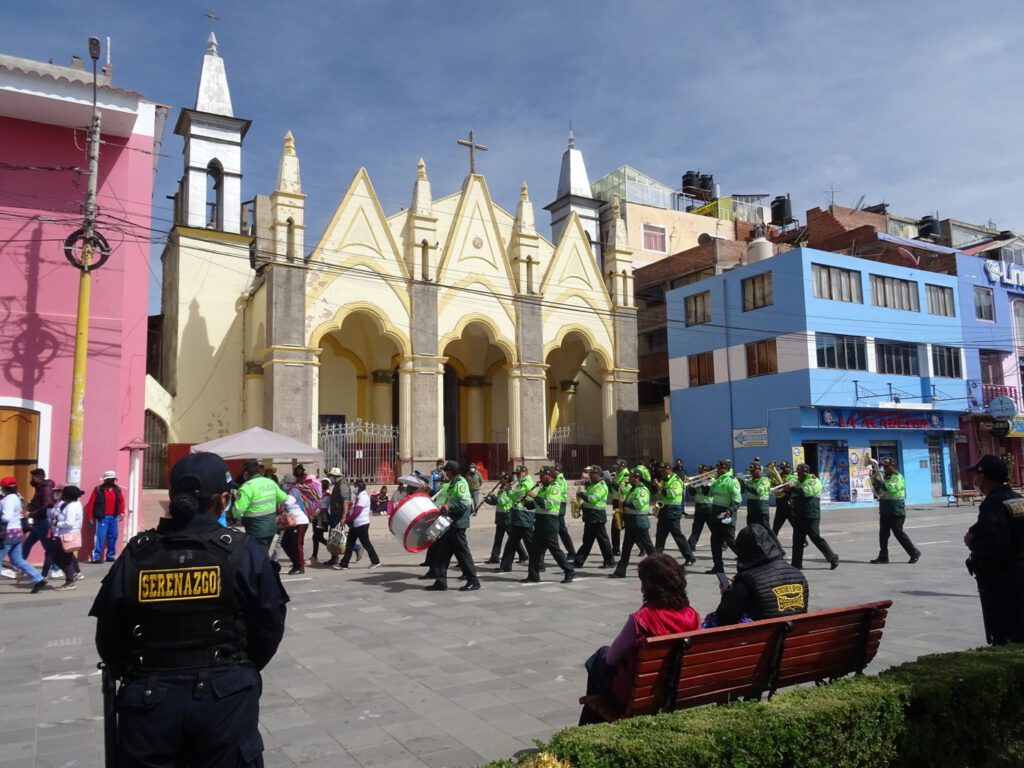 As we have been cycling south, the requirements on each border have gotten easier or at least more reasonable. Bolivia though is still quite strict, requiring a copy of the passports in paper, proof of private health insurance, again in paper, and a PCR test done in the previous 72 hours.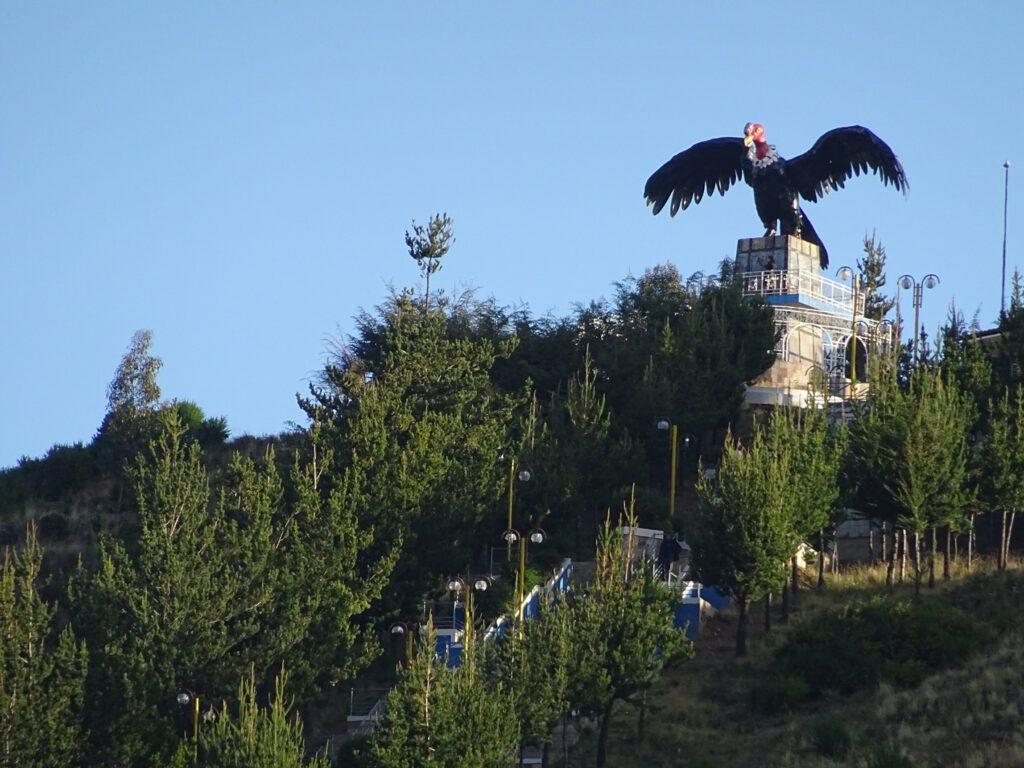 Since it would take us about exactly 3 days to reach the border by bike, it was not very feasible to take the test, wait for the results, and then cycle like crazy to arrive on time to the border. Also, most Puno clinics were taking advantage of the situation by charging up to 200$ for a test.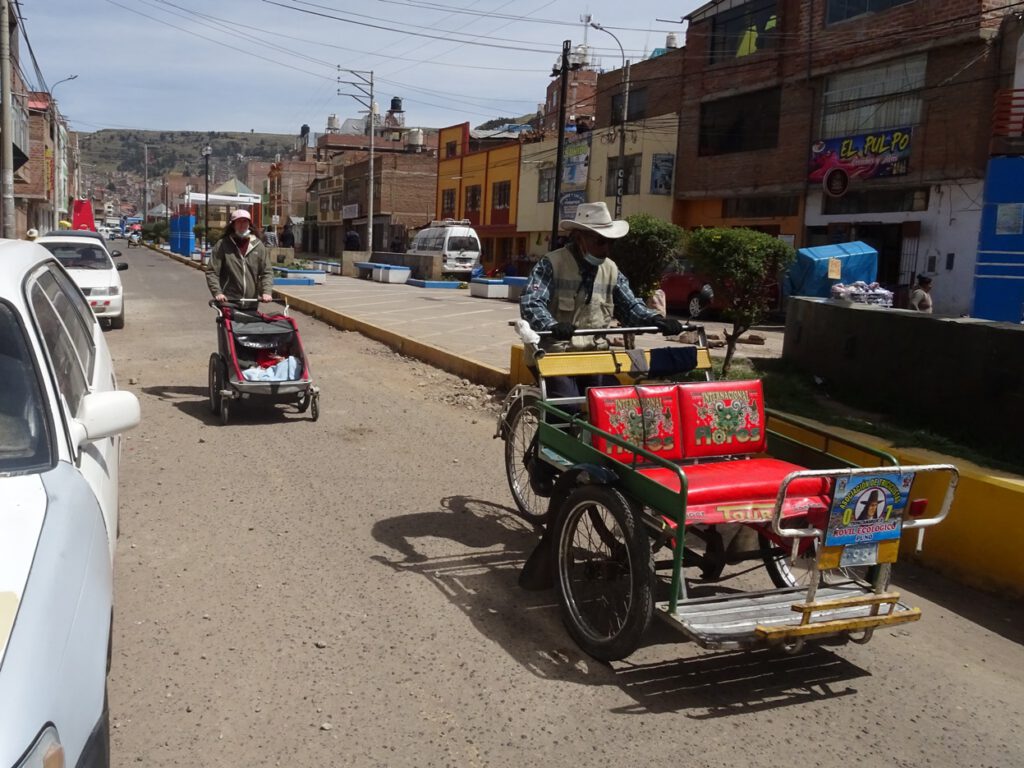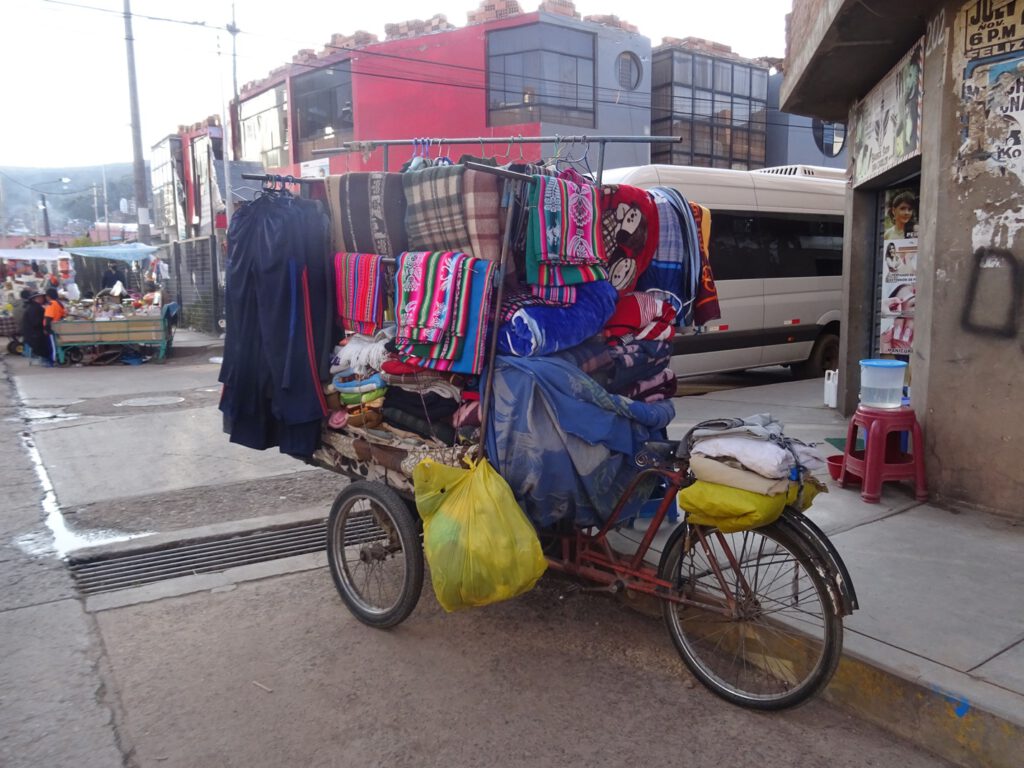 Luckily, everything is possible in South America. We got a contact that would provide us with a PCR certificate for a much smaller amount and for whatever date we pleased, so we went for it. As usual, they messed up with the dates so they needed to do the certificates all over again, but the correct ones arrived just minutes before we were planning to leave, so it was all good.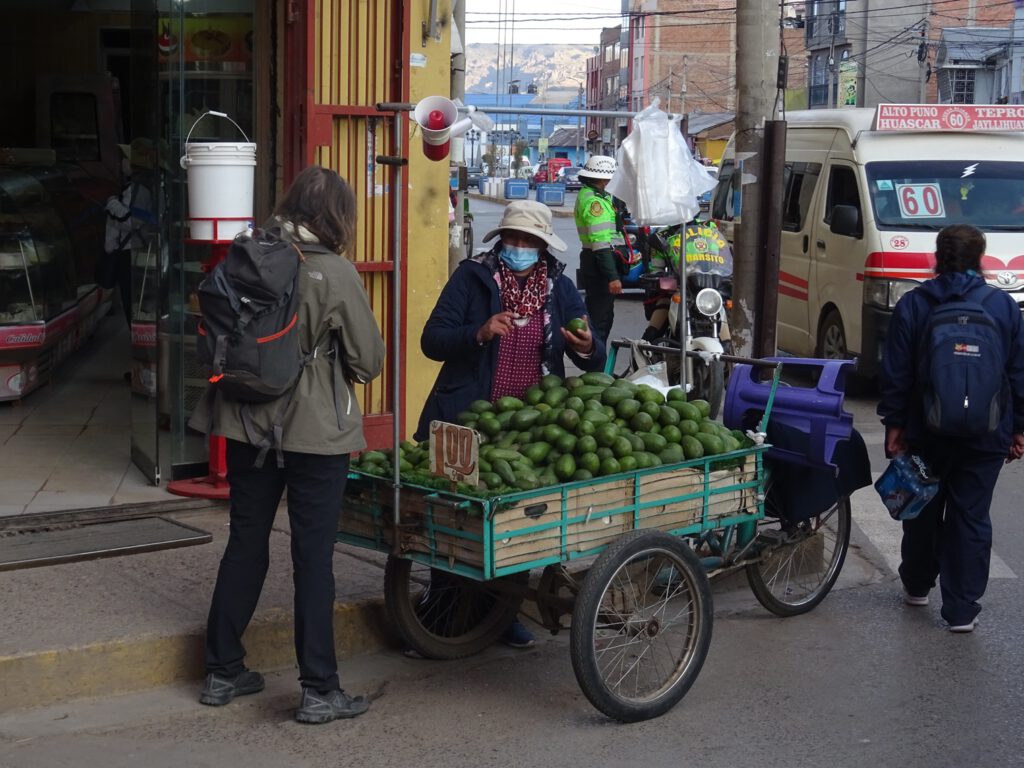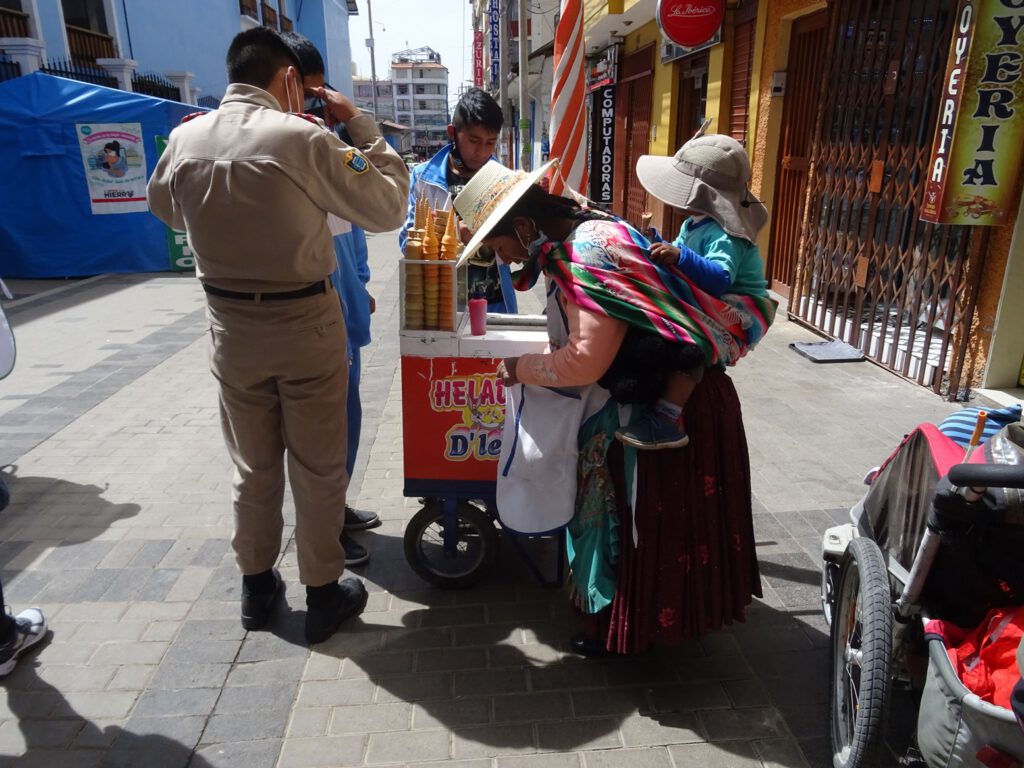 Now, time to finally go back to the bikes and cycle towards Bolivia along Titicaca lake.